We use affiliate links. If you buy something through the links on this page, we may earn a commission at no cost to you. Learn more.
For the past few days I've been testing a combination MP3/WMA player / FM transmitter for your car by Vavolo. The iTrani LCD Car FM Transmitter is actually pretty cool because it has a USB, SD/MMC slot and a line in jack. So, you have 3 ways to feed it your music.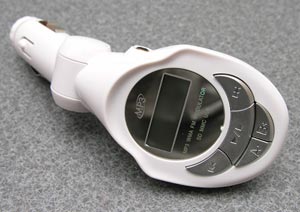 There's even a small backlit LCD that will scroll the song title as the song plays. Buttons under the LCD control Play/Pause, Prev/Next track, as well as FM transmitter frequency adjustments. The this player transmits on 15 channels (87.7, 87.9, 88.1, 88.3, 88.5, 88.7, 88.9, 89.1, 106.7, 106.9, 107.1, 107.3, 107.5, 107.7 and 107.9).
I have to say that I've been nothing about impressed with the sound quality of this player. Almost every other FM transmitter that I've tried with my Mazda 3 has been pretty bad. I've not had any problems at all with the iTrani. The sound is clear, static free and quite nice.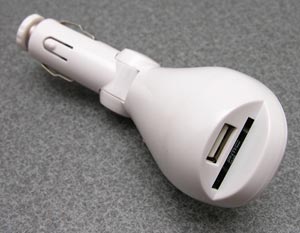 Like I mentioned, you can connect a USB flash drive full of music or an SD card to this player.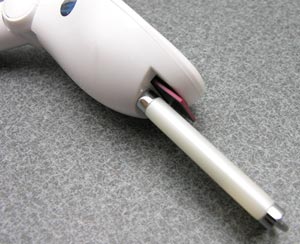 This player isn't perfect though. I noticed that it seems to be allergic to some of my USB drives and SD cards. At first I just thought the player was just extremely slow because I would turn on my car and it would say that there wasn't any media installed. But then a few minutes later the music would start playing automatically. I contacted Vavolo and they told me that this is a rare problem that can occur with some media. So the next day I used a different USB flash drive and a different SD card. Guess what? As soon as I started the car, music was playing. Yay! I found that this player doesn't like Kingston USB flash drives, Monstor USB hard drives and a Kingmax SD card. Oh, one more thing that annoys me about this player… You can flip back and forth between the USB and SD card or specify which on to play… At least the documentation doesn't mention how to do this and none of my creative button presses seemed to trigger a flip either.
Even with the problems, this $44 MP3/FM transmitter does an above average job.