We use affiliate links. If you buy something through the links on this page, we may earn a commission at no cost to you. Learn more.
I like music. I like to listen to the rhythmic and melodic flow of a well-written piece of music. However, it doesn't matter how well a piece is written or how high a bitrate you encode it at if you don't have anything good to listen to it with. I've drifted through many sets of earphones, headphones, earbuds, etc., trying to find the right pair to use. Since I was given the chance to review a pair for The Gadgeteer, I think I've found them.
Enter the Edifier H260 earphones. According to the website, these are "designed with soft silicon in-ear earbuds for excellent noise isolation and offers high-quality audio reproduction with extraordinary bass ideal for digital music playback." That sounds all well and good, but at the modest price of $33, do these earphones live up to their claims, or compare to similarly-priced name brand earphones?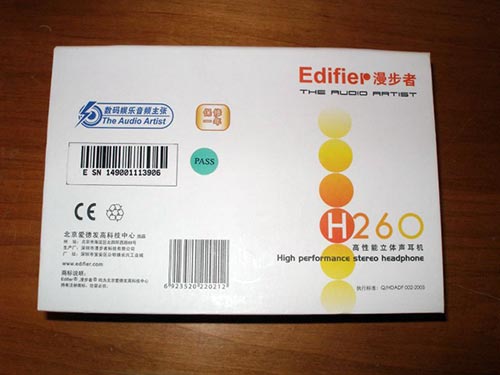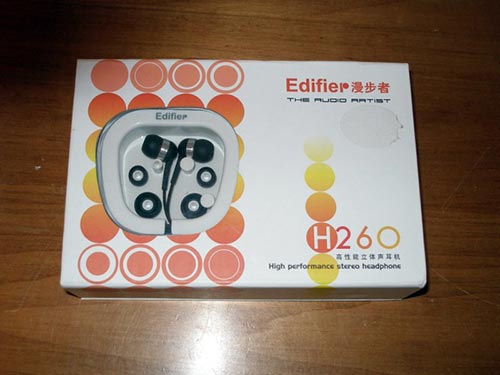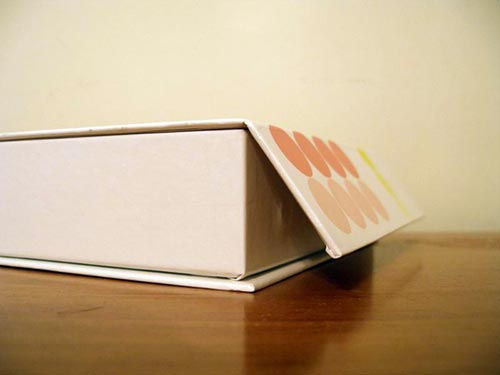 Package contents
Earphones
Carrying case
Introduction booklet
Reusable package
When I took the box out of the mailing bag, my first thought was that the earphones came in impressive packaging. The packaging is made of what seems to be compressed paper that just folds over. Surprisingly, the fold-over flap is not held shut by mere force or glue, but magnets embedded beneath the paper art wrapping. The packaging is of good quality, and after removing the foam insert that holds the manual and earphones, could be reused to hold other things.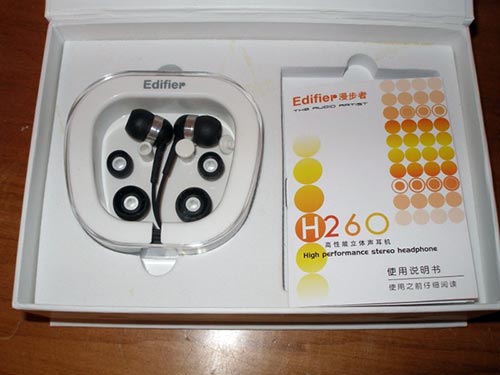 The earphones come in a nice plastic holding case. I really like this case because, unlike other earphone cases I've used, this one can hold more than just the earphones. There are pegs for all three sizes of silicon ear plugs, and room for a few SD memory cards (maybe CF, but I don't have one to test) as well, in case your music player takes them. Also, the 3.5mm headphone jack fits properly underneath the plastic cover, a welcome improvement over other earphone cases that just let you stuff it wherever you can fit it. Inserting the earphones into the case is very easy, and I never found myself fumbling around to get everything in like I have for other cases. The H260 case fits comfortably in my pockets, and I don't even notice that it's there. The only problem I have with the case is that it seems to be made of the same stuff as iPods, so it collects scratches very easily.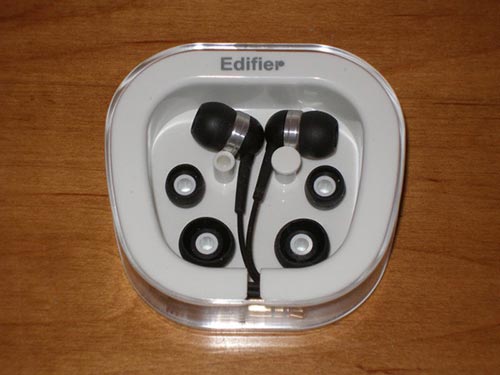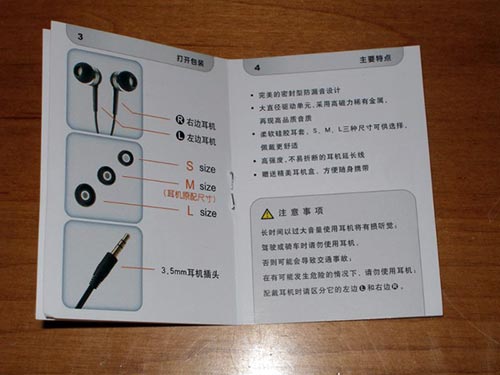 The booklet that comes with the earphones is pretty useless unless you can read whatever language it's written in, and even then, it's probably just a marketing pamphlet. The only information I found in it was some specs on the headphones.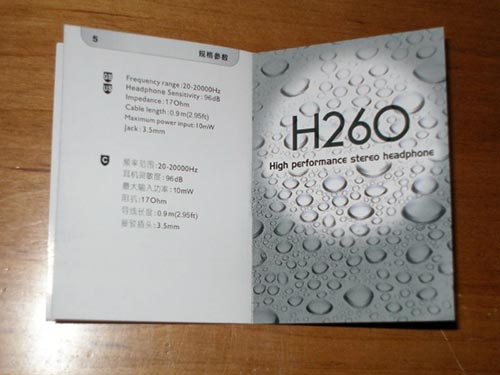 The earphones come on a 3-foot cable with the behind-the-neck loop. I understand that this bothers some people, but I actually prefer it, as it means there is only one cable, not two, to wrap around your head, and the earphones aren't as easily jerked off if they get snagged on something.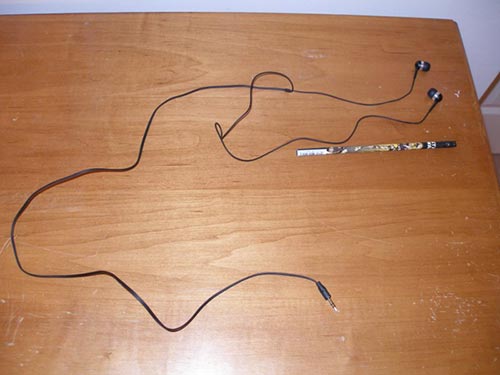 So, now that we have the cosmetics out of the way, how do these perform? Very well, actually. When I first put them on, I was amazed. I don't remember the last time I heard my music this clearly. The bases are low, the highs are high, and I can hear secondary singers and instruments that I didn't even know were there before. I thought that it might just be my ears, since I don't know how sensitive they are, so I let a friend listen to them. He was also very surprised at how good they sounded.
Now we come to the secret ingredient that separates earphones from earbuds and makes such good sound: Isolation. Your standard earbud (like your iPod comes with) just sits on your ear, whereas earphones sit in your ear. You'll hear the difference immediately if you press your iPod earbuds hard into your ear while your music plays. Cutting out the sound around you lets your ears pick up the music much easier, since it's not vying for your attention with traffic and the TV. Unlike noise-canceling headphones, the noise cancellation in earphones is very low-tech. It reminds me of the joke about how NASA spent billions of dollars designing a space pen, when Russia took a pencil. Rather than doing all sorts of fancy anti-noise stuff, earphones block out noise by simply stuffing rubber in your ears, kinda like earplugs that play music.
The H260 earphones come with three sizes of silicon plugs, all of which fit into the case, so they'll always be ready if you, or someone else using your earphones, decides that a different size is needed.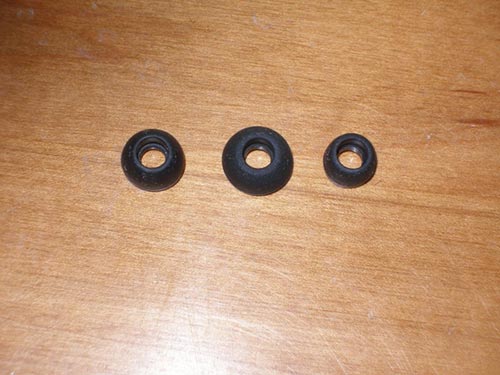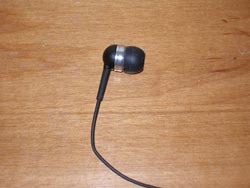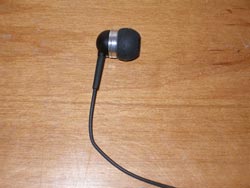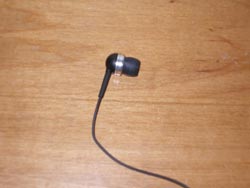 The Edifier H260 earphones do a very good job of blocking out surrounding noise. I've had people to to talk to me, only to realize that I didn't hear a word they were saying. And it's not because my music is loud either. Having earphones that block noise well lets you hear your music better at lower volumes, saving you years of hearing damage. These earphones block out most noises I encounter, including TV, other music, conversations, construction, and more. As is normal with any method of noise cancellation, bass is blocked out the easiest, but high-pitched sounds and the occasional taking are still able to get through, especially when listening to podcasts that with silent periods, so don't think it'll be like a concert for an audience of one when you wear these.
I do want to caution you about using these in the wrong places, though, especially around traffic. My advice is to NEVER use these (in both ears at once) while you jog/bike-ride/etc. on a road, only if you have a sidewalk or something. You WILL NOT hear a car approaching you from behind. Also, don't use these if people around you talk to you often, as you might not know they're even behind you until they get upset about never being able to talk to you. But this is all standard practice for noise-canceling audio gear.
One thing to be aware of when you use these (or, again, any other earphones) is that they collect earwax. On one hand, it's a great way to know it's time to clean your ears out, but on the other hand, it lets you know it's time to clean your ears out. When you see your earphones getting a bit grimy and goo-ey, just wipe them off with a (damp) tissue or something of that sort. Be careful how much water you leave on the tissue, because you are taking water to an electronic device. But you already know all of that stuff, don't you? 🙂
So how do these stack up to other earphones I've used? Well, first off, they sound better than any personal audio device I've ever used (possible exception for Bose Quiet-Comfort headphones, because I only used them for five minutes) Fair warning, I've never used any other multi-hundred-dollar personal audio gear, so I can't compare these with things like the Etymotic ER-4P or anything (but then, if a $30 pair of earphones sounds as good to you as a $300 pair, why spend the extra money)? This comparison includes $20-$50 earphones by name brands like Sony and Philips. Second, they haven't broken in the three weeks I've had them (and for me, that's actually pretty good. Earphones/headphones inexplicably die in one channel after a few weeks for me). Besides that, Edifier has a knack for making their stuff look good and function well at the same time. And at ~$30, these are a great bargain compared to other devices. I would not hesitate to recommend these to anyone.
Available at Brando's VideoGame Shop.