We use affiliate links. If you buy something through the links on this page, we may earn a commission at no cost to you. Learn more.
The Vaja Classic Pouch for the Blackberry 8700 has been my most anticipated case in quite a long time. This was primarily due to the fact that my stock belt-clip holder has been broken for some time now and the clip was rubbing/marring my device. While being very utilitarian, this horizontal 'pouch' has all the Vaja style and craftsmanship that we have come to love & expect.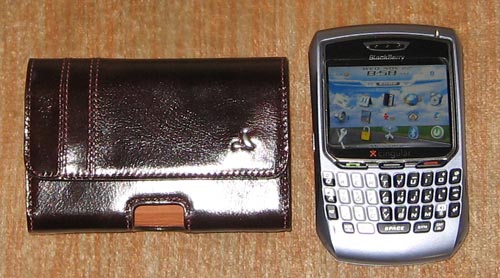 As usual, the rich leather smell, artistry, and quality are unmistakable the moment you open the box.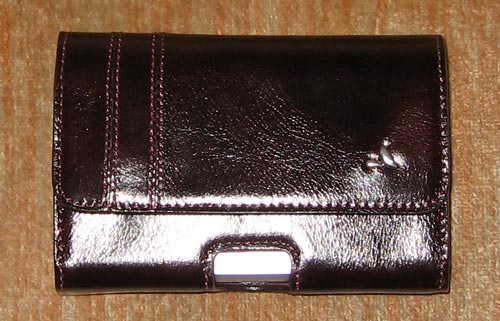 The Blackberry slides very easily into and out of the pouch. The flap magnetically closes and is securely held in-place. I have no worries that my Blackberry will be dropped or come flying out of the case if I move quickly.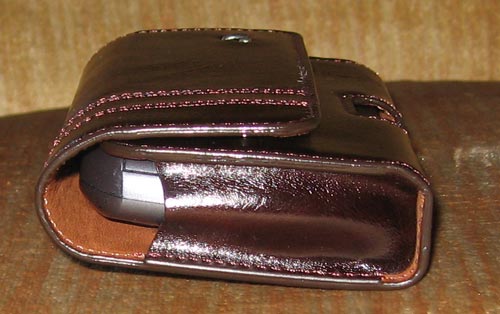 Regarding the case functionality, there are no true cutouts, like most of us think of in a PDA case. But there is definite thought to what access points Vaja has provided, as shown below.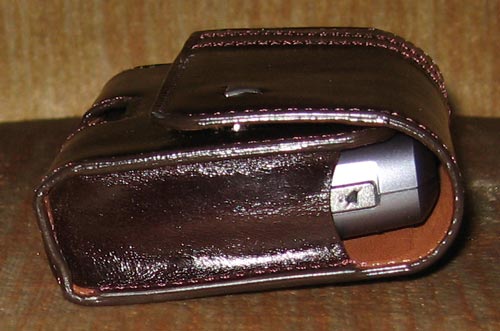 The opening on the rightside, does allow you to see the indicator light and access to the ringer mute button.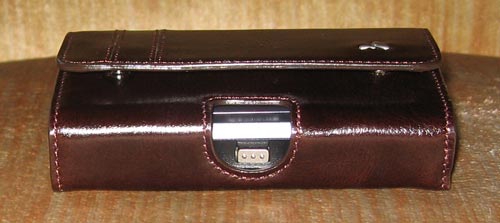 The cutout on the bottom of the pouch comes in very useful for one-handed removal of the device. However, those used to the standard Blackberry belt-clip will take a while to get used to removing the 8700 one-handed from this horizontal case. While in the case, the 8700 is well protected from day to day travels and mild drops. But once you take the Blackberry out of the pouch to use, all bets are off.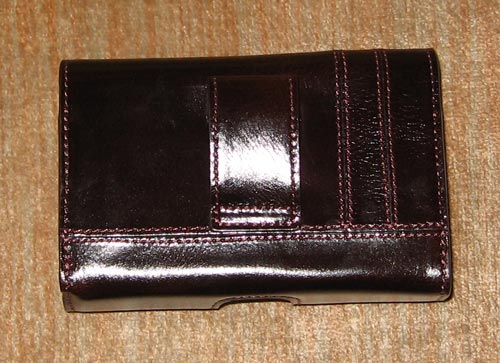 There is a loop that very securely attaches the case to your belt. Other than ripping this case apart, there is almost zero chance the case will come off. The loop fits up to a one and a quarter inch belt. There is also an embedded magnet in the leather that puts the Blackberry into sleep mode.
This is a great case for the typical Blackberry owner who wants greater protection and style than the stock belt-clip. It is a shame that Vaja does not offer a vertical pouch case for the Blackberry 8700 (that would be ideal).
Similar cases range in price from $15-40 dollars. So, the starting price of $65 is relatively expensive for this type of Blackberry case. However, with the Vaja Classic Pouch, you are definitely getting what you pay for…..