We use affiliate links. If you buy something through the links on this page, we may earn a commission at no cost to you. Learn more.
I've added a page with all of the Video / Slideshow contest entries that I've received so far. Remember, the all entries must be received before 10/16.
—
Thanks to everyone that helped make the Gadgeteer Garage Sale a big success! I'm going to make a new list in the next day or so with the items that didn't sell, along with some more things that I didn't list the first time around. So there are more deals coming!
—
I've been wasting too much time today playing a new game from Astraware called Cake Mania. It's a simulation style game where you are the owner of a bakery. You have to keep up with your customer's orders, buy equipment for the shop, etc. It will be available on October 11th for Palm OS devices.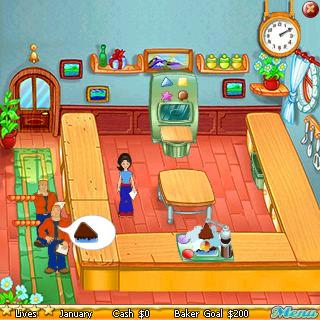 —
My defective 24″ iMac was picked up by FedEx yesterday, so hopefully the replacement will be delivered soon. My fingers are crossed that the new one will NOT have the hum problem that the other one did. Any other 24″ iMac users out there? What do you think of your monster so far?