We use affiliate links. If you buy something through the links on this page, we may earn a commission at no cost to you. Learn more.
Well, it looks like David Ciccone has broken the news on two USB based GSM wireless cards…now I wish I hadn't been so hasty about
buying a CF version!
I am especially interested in the plug & play FALCOM SAMBA 75.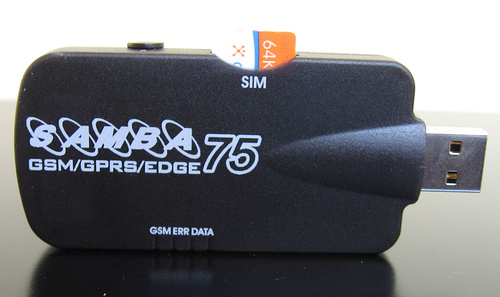 His review states, "For the past few months I have had the
pleasure to use innovative cards made by Falcom Wireless. Two weeks
ago we gave you an exclusive look at the Franklin Wireless USB EVDO
card and today we will look at Falcom Wireless cards. The two cards
you will see are the Samba 75 GPRS/EDGE and the Falcom SAMBA
GSM/GPRS USB cards. These cards do EXACTLY as what they are stated
to do, during my time I never had a problem whatsoever. I also
would not recommend using the Falcom Samba card as your only voice
solution as it will deplete your battery at an accelerated
rate."
Mmmmm…gadgety goodness! I can't seem to find a price, but I
hope it isn't much less than I paid for mine. 'Cuz then, I'll
really be kicking myself. ;0)
Update: Dave has added the price to his review – $219…which is less than I paid. Urgh!