We use affiliate links. If you buy something through the links on this page, we may earn a commission at no cost to you. Learn more.
What does this device…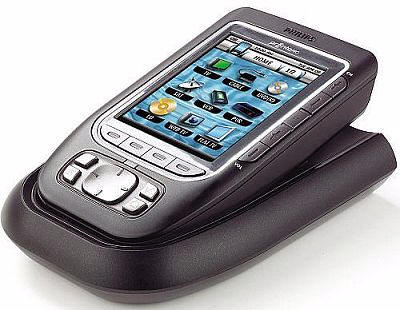 Philips TSU7000 Pronto Pro Universal Touch Screen Remote Control
…have in common with these devices?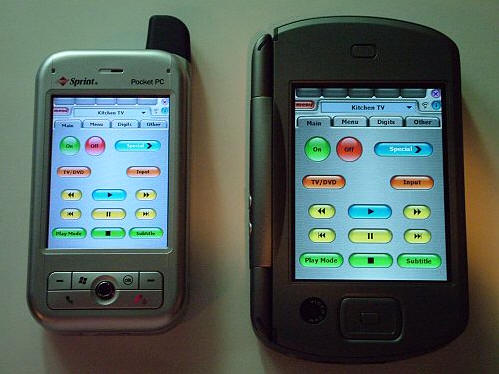 HTC Apache / Sprint PPC-6700 and
HTC Universal
Well, let's think about it.
All three:
1. Have  full color touch screens
2. Have Infrared ports
3. Have rechargeable batteries
4. Can be completely customized to operate as incredibly versatile remote
controls
5. Cost $600+
But only the last two are:
1. Full-featured PDAs with keyboards
2. Wireless email stations
3. Mobile Phones
With the addition of NoviiRemote Deluxe, a
$34.99 application, just about Palm
or Pocket PC can become as
full-featured as a $1000 MSRP touch-screen color remote.
NoviiRemote comes with about 100 different audio and video components' codes
pre-loaded…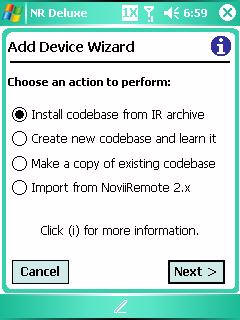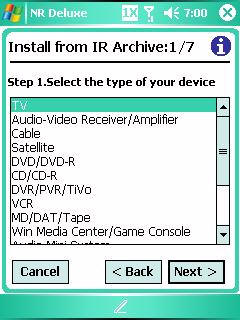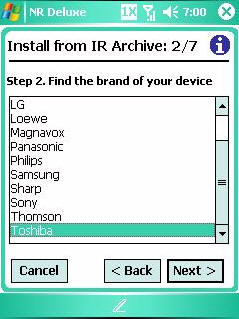 …and it is a breeze to set it up for those that aren't.
About 500 extra
Codebases are available for download, or a new Codebase can easily be
created.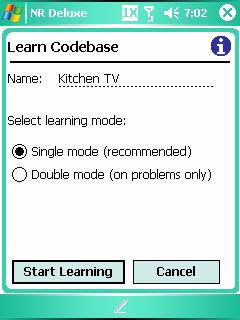 Simply line up the IR ports on the PDA and original remote, and then press
the on-screen button of the PDA and the corresponding button on the
original remote. As the buttons are programmed, their colors will appear.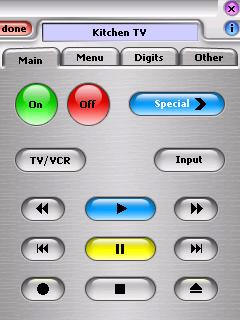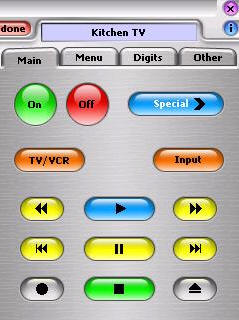 If there are extra buttons or buttons that are labeled incorrectly for your
device, there is a handy editor to fix them.
For instance, my kitchen TV is a combo TV / DVD player; the button on
NoviiRemote is labeled TV / VCR. It takes just a moment to correct it.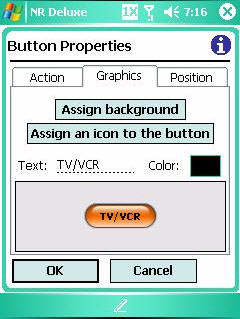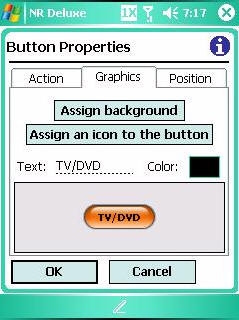 Any extra buttons can be deleted…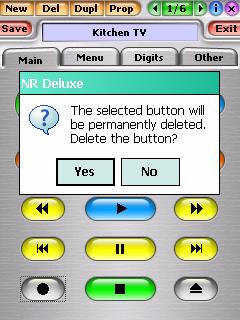 Customization is the key here. Up to three devices can be turned on with the
press of a single button, favorite channels can be pre-programmed, and other
macros can be created to do what once took several remotes to accomplish.
The user is only limited by their imagination and the amount of time that they are willing
to spend entering the various commands.
Obviously the range of the newly created remote control's will greatly depend
on the Infrared range of the device on which it is installed. With an
uninterrupted straight line of sight, my PPC-6700 worked from up to 14
feet away, and the HTC Universal was even better at 27 feet!
There is a full list of
features available for your perusal at the NoviiRemote site as well as the
full user's manual for both Palm
and Pocket PC devices. But
best of all – you can try the fully functional NoviiRemote Deluxe application
for ten days before you buy it.
I would be willing to bet that most of our reader's have some sort of home
theater set up, as well as multiple TVs in their homes and offices. Now they can
all be controlled with a single programmable remote that can be installed in a
device most of us already own…our PDA.
As my husband Steve said after I gave him a demo, "COOL!"