We use affiliate links. If you buy something through the links on this page, we may earn a commission at no cost to you. Learn more.
Would someone care to try explaining to me why the phone that I use every
day, the phone that has a big glossy section of black plastic on its front, the
phone which gets shoved in my bag, pocket, or the cup-holder in my car has no
scratches whatsoever – while the brand new black plastic iPod that I have
had for two days, and which has been kept wrapped in plastic until last
night, has a series of scratches up and down it's front?! We won't even discuss
the smudges on the chrome rear. <shakes head in disgust>
I do have a

black and red iVod DJ case coming from
Vaja, thank goodness.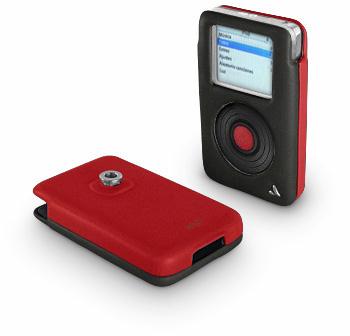 Maybe that will keep deep gashes from appearing. Ah well, I guess I can
consider it broken in now. :0P
I've been trying out a new game from
Astraware,
Ultimate Bowling Fighter. What's funny is I am not any better of a bowler in
this game than I am in real life! Usually the opposite is true, like when I play
gambling-style games on my Pocket PC, I always amass millions, whereas I
don't last 20 minutes on a slot machine in Vegas.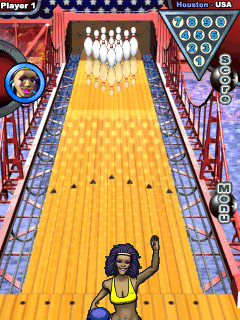 In this bowling game, it's like they figured out my skill level (or lack
thereof) and didn't give me any kind of virtual handicap. But, I guess it leaves
me plenty of room for improvement. Ultimate Bowling Fighter is a cute game –
there are four characters to choose from, and the animations are entertaining.
It's out for Palm & Pocket PC, so see what you think of it.