Today brought the formal announcement for SCOTTeVEST's new 4.0 line, but
readers at the Gadgeteer have actually been getting a taste of the new items for
the last couple of months. Julie reviewed the
Sport
TEC 4.0 jacket…
and I reviewed the
SeV
lounge pants, modeled here by Steve…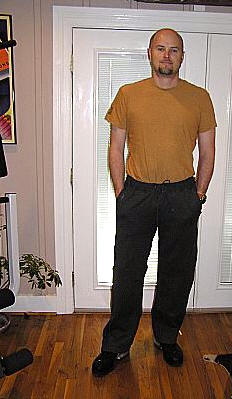 the TEC Hat
4.0 and
SeV T Shirt…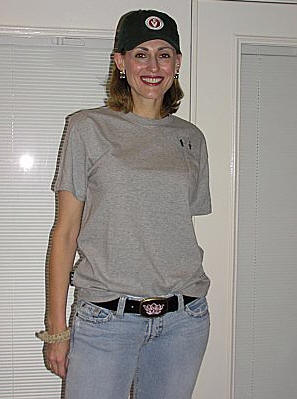 and the

Microfleece Pullover.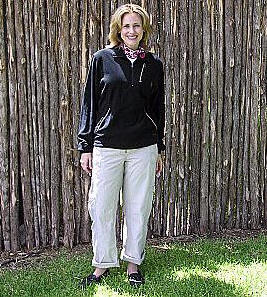 In my queue are the
Tactical 4.0,
the Hidden
Cargo Shorts, the
237D and what may just be the ultimate article of gadget clothing ever – the
Milan.
To sweeten the pot, Scott is offering discounts of up to 40% off for
orders placed in next 10 days, until October 2.  Scott mentioned, "This will
be the last sale of the year, so if your readers are thinking about getting an
SeV for the holidays, now is the time."