The Gadgeteer is supported by readers like you! If you buy something through links on our site, we may earn an affiliate commission at no cost to you. Thank you! Learn more.
We are back safe and sound from our trip to Hawaii. While Julie was suffering from the snow you saw in her pictures, we were lazing on the beach, walking over lava flow on the Big Island and climbing Diamond Head on Oahu. What a contrast!
These are two pictures from Christmas Day – nothing traditional for us this
year. :0)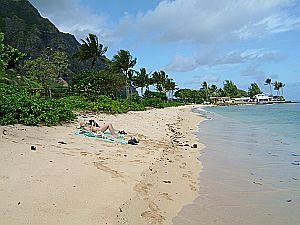 Lazing on the beach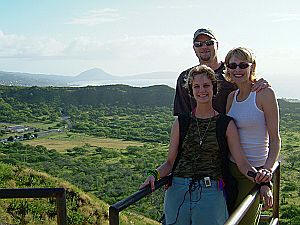 From one of the many lookout points on the way up Diamond Head
Traveling is always fun, but I am glad to be home.