We use affiliate links. If you buy something through the links on this page, we may earn a commission at no cost to you. Learn more.
Product Requirements:
Any mobile phone measuring
approximately 4" (10cm) tall x 1.75" (4.5cm) x 0.75" (2cm) or less
If the hard lines of your mobile phone just don't make it seem cuddly
enough, and if you tend to have a whimsical outlook on life, then you might want
to take a look at the Lovely
Pet Mobile Phone Cover, available from
Mobile Brando. Pet covers are
available in the following styles: cat, dolphin, monkey, pig and frog.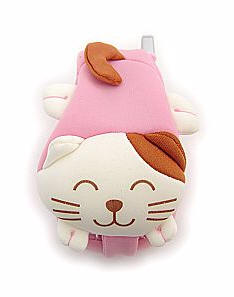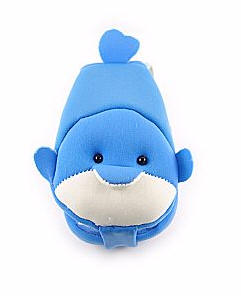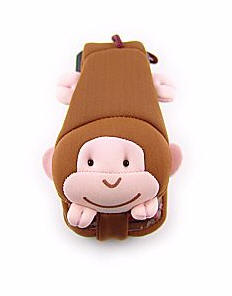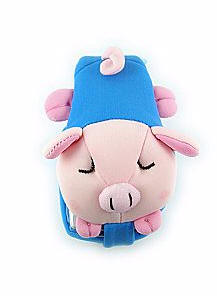 Photos courtesy of Brando site
I was sent the frog, which happens to be my favorite animal.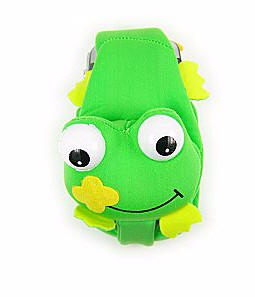 Photo courtesy of Brando site
The phone covers are comprised of a stretchy, soft, slightly padded nylon
material. The colors are bright, and the design is cute and attention-grabbing.
Granted, if you are of a certain age or employed in certain occupations, they
may grab the wrong type of attention. But if you are a person that has a
sense of humor and appreciates "cuteness," then this may be just the item for
you.
The cover doubles as a protective phone flip-case, but it does not have to be
used with flip phones. Any smaller phone, measuring no more than 4" (10cm) tall
x 1.75" (4.5cm) x 0.75" (2cm) will fit. A clear flexible vinyl holster holds the
bottom of the phone securely. A magnetic button keeps the flip-lid closed when
you are not using the phone, and there is a small loop from which a wrist or
neck lanyard can be attached.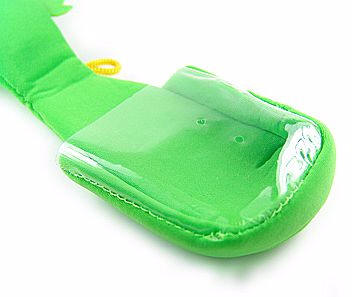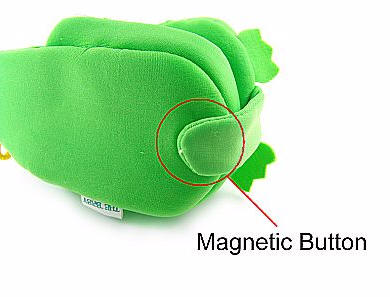 Photos courtesy of Brando site
When the case is open, the flip-lid flops to the back, over the hand holding
the phone. This is a little bit annoying to me, but someone else might not be
bothered. Following is a picture of a small candy-bar phone in the case,
followed by my flip phone…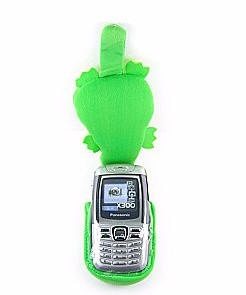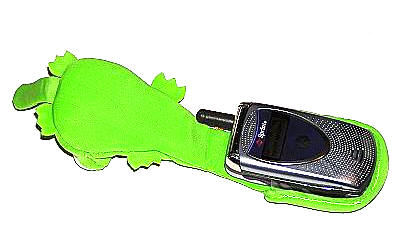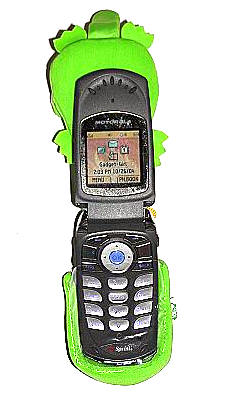 Panasonic phone photo courtesy of Brando site, right is my phone
This case is cute, but because of it's style it will add quite a bit
of bulk to your phone. If you keep your phone in your pocket, then this will
most likely be a deal-breaker. Those who keep their phone in a bag or worn
around the neck from a lanyard will not have a problem.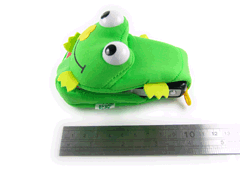 Photo courtesy of Brando site
Even though this phone cover isn't my style, I think it is too cute for
words. I think it would be a great gift for a younger person or for someone that
is young at heart.
The Lovely Pet Mobile
Phone Cover is available from Mobile
Brando.
Price: $8.00
Pros:
Inexpensive whimsical fun
Adds personality to mobile phone
Acts as a protective case
Cons:
Bulky
Product Information
Price:
8.0
Manufacturer:
Brando
Pros:

Inexpensive whimsical fun
Adds personality to mobile phone
Acts as a protective case

Cons: