We use affiliate links. If you buy something through the links on this page, we may earn a commission at no cost to you. Learn more.
Product Requirements:
Device:
Toshiba e800/e805 Pocket PC
Owners of Toshiba's latest e800 series Pocket PC will be happy to learn that
Brando is now offering two styles of
leather cases for this popular PDA. Available in both a flip style and book
style, these cases offer storage for memory cards, business cards and a
removable ID card holder.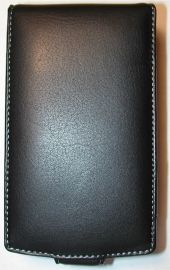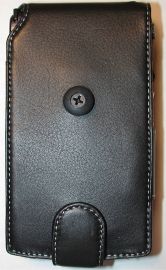 The flip style case comes with an optional black plastic belt clip post,
screw and clip. For those of you wanting to wear the case on your belt, you just need
to screw the post into the brass fitting on the back side of the case with a
Phillips screwdriver. Since the post is made of plastic, it is conceivable that
tightening the screw too much might crack the post. The actual belt clip is the typical plastic rotating pinch type.
When the PDA is in this case, access is allowed to all features including
memory card slots, jog dial, hold switch, navigation pad, reset switch, etc.
Except for syncing and charging with the cradle, there is really  no need
to ever remove the Toshiba from this case.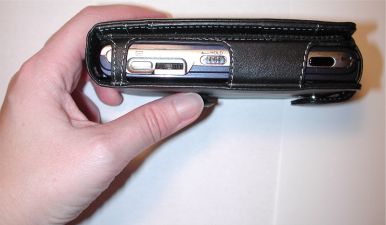 The holster holds the PDA securely, and has accurately sized cutouts for
the display, side buttons, navigation pad, status LED and microphone.
The padded and stiffened flip cover has 3 business card slots and 2 molded SD card
slots. A removable ID card holder with a plastic see through window is also
included. This holder slides into one of the 3 business card slots. It also
doubles as a screen protector that keeps the business cards and SD cards from
touching the display while the flip cover is closed.


The cover is held closed with a strong snap magnet. Because of this fact, it
is not recommended that you store credit cards or other cards that utilize
magnetic strips in the card slots. The magnetic snap will likely damage them.
The book style case differs very little from the flip case. It has all the
features that the flip case has, while adding a stylus holder in the inside
spine. Also, instead of having 3 business card slots, this case has 2 slots and
a large pocket behind all of the slots. This is the same pocket that the ID
holder uses.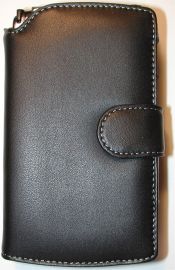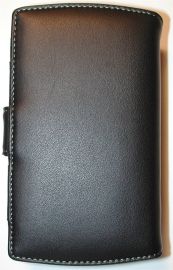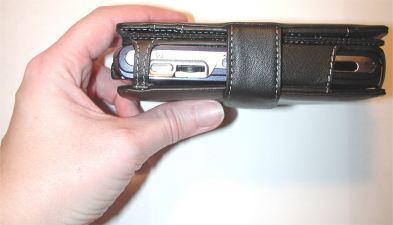 As far as styling and construction are concerned, these cases are made very
well and with quality materials. I could find no defects in the two cases that I
was sent to review. I think both the flip and book style cases would fit well
into any environment, be it corporate or casual.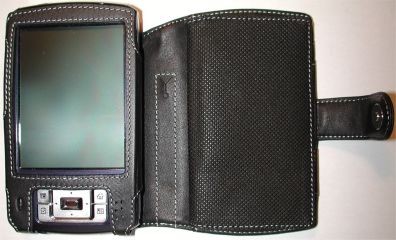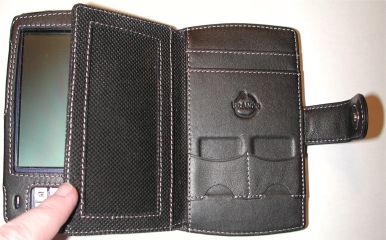 While the Brando cases do add some bulk to an already large PDA, they will
protect it from everyday abuse. At $32, you really get a quality case.
Price: $32.00
Pros:
Play through
Removable belt clip
Lots of storage
Cons:
None
Product Information
Price:
32.0
Manufacturer:
Brando
Pros:

Play through
Removable belt clip
Lots of storage

Cons: