We use affiliate links. If you buy something through the links on this page, we may earn a commission at no cost to you. Learn more.
Product Requirements:
Device:
iPAQ 36,37,38,and 3900 series Pocket PCs
Sony CLIE T615C
Palm V and m500 series
Here we have yet another aluminum hard case for the iPAQ. The
Fellowes PDA Hard Case is similar in look
and feel to the

Kensington PDA Protector hard case that I've reviewed in the past. It has
the same slightly rubberized coating on the exterior with a velvet material on
the interior. Available for the various iPAQ models as well as the Sony CLIE
T615C and Palm V, m500 series, I reviewed the iPAQ version of the case with my
3800 series.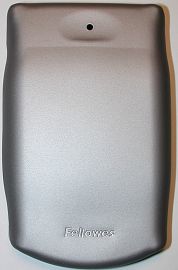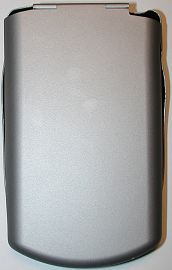 From the start, I wasn't very impressed with this case. My 3800 was held in
the case with a very loose fit. Turning the case upside down would have allowed
the PDA to fall out with very little effort. I next noticed that the magnetic
cover had a very weak hold. Lifting the case off the table by grasping the cover
would always result in the bottom of the case dropping open.

Inside the cover is a thin nylon holster that can hold 4 SD cards and several
business cards. This holster is pretty cheesy and is easily stretched. I don't
think it would take much to tear it.
There is also a hole in the cover. Why, I have absolutely no idea.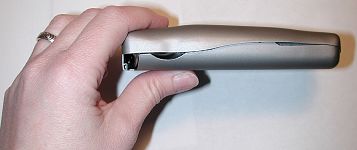 Using the PDA while in the case is fine. All features are easily accessible
and not obstructed. Of course you will not be able to sync/charge with the
cradle while the PDA is in this case. Doing so with a cable will work fine
though.
About the only thing I would use this case for would be during travel. The
aluminum would protect the PDA from crushing if you needed to pack the PDA in
another bag.
Price: $35.99 ($19.99 from
StylusCentral)
Pros:
Access to earphone jack while case is closed
Good crushproof protection
Cons:
Loose fit
Magnetic cover not very secure
Cheap SD, business card slot holster
Can't sync with cradle while in case
Product Information
Price:
35.99
Manufacturer:
Fellowes
Pros:

Access to earphone jack while case is closed
Good crushproof protection

Cons:

Loose fit
Magnetic cover not very secure
Cheap SD, business card slot holster
Can't sync with cradle while in case