We use affiliate links. If you buy something through the links on this page, we may earn a commission at no cost to you. Learn more.
A Spring Break vacation to Scotland! Wow! I knew I'd eventually visit Europe,
but I didn't know it would happen this soon. With less than 48hrs before my
plane takes off from Indianapolis International Airport to meet up with Judie
and her family in Dallas (yeah, yeah, I know I'm going in the opposite direction
that I need to be going…) I'm getting antsy that I might forget to pack
something important. Actually, I haven't even started packing yet! Can you say
"procrastination"? ;o) I always thought that people took vacations to escape
stress, but sometimes just the act of preparing for the vacation can be enough
to send a person over the edge! Ok, I may be exaggerating just a touch… ;o)
The goal of this trip is to pack light. To take only what is truly necessary.
I'm cool with that as I usually tend to take only the bare essentials. But this
time, neither Judie or myself are taking our Fujitsu laptops. We both decided to
forego the extra bulk since we didn't intend to update the site while we'd be
gone. This is a VACATION after all! And since we are going on the vacation
together, we didn't need a way to stay in touch. Of course we'll probably have
surfing withdraw and will have to find an internet cafe at least once during the
trip.
Since I knew that this was going to be a sight seeing trip, mucho picture taking
was a priority. After my trip to Sedona
Arizona last fall, I learned to really appreciate tiny digital cameras. I
took a Canon Powershot s110 that did an excellent job image-wise and
battery-wise. Unfortunately, I traded it off not long after coming back from
that trip. My only other digital camera (Nikon Coolpix 990) just seemed too
bulky for this trip as I knew it wouldn't fit comfortably in a pocket. So, I
began searching for an extremely tiny digicam with at least 2 mega pixels. In
the end, I narrowed my choices down to the Minolta Dimage Xi and the Sony
DSC-U20. I happened to luck out and get a great deal on the Sony via eBay.
Although this camera doesn't have a zoom, it does take good pictures and is tiny
enough to fit an almost any pocket which is what I was looking for. I'm anxious
to see how well it does on batteries (2 AAA's).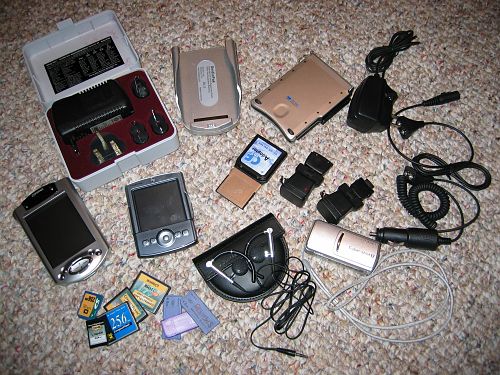 In order to offload images from the Sony after filling a Memory Stick, I plan to
bring my iPAQ 3800 with Seidio Dual
CF sleeve and CF 4-in-1 adapter from Semson's
& Co. Using this combination, I can copy images from a memory stick to
Compact flash or the internal SD slot in the iPAQ. Judie is bringing her iPAQ
with 5gb Datapak drive, so if I run out of storage, I can save even more
pictures to that.
Besides the iPAQ, I'll be bringing my Tungsten T to use as my info and
entertainment device. As my main PDA, it has all my important information
already on it. Like Judie, I'm bringing a keyboard so that I can write notes
about the trip. I'm bringing the Pocketop
Wireless keyboard. I've had one for awhile now, but haven't had a chance to
really put it through its paces. This trip will help with that.
This trip will also be a little different since we have to take the power
differences into consideration. We won't be able to just plug our AC adapters
and battery chargers into the wall like we're used to. To combat this problem. I
purchased a 2000W voltage converter with plug adapters from
Packinglight.com. 2000watts sounds
like overkill, but hey, we have to be able to use our hair dryer too! ;o)
I'm also bringing a variety of Seidio adapters and cables so that we can
charge our iPAQs and Tungsten T's while on the plane. Also to prepare for the 3
LONG flights on Friday, I'm installing some software on my Tungsten that should
be both useful and fun.
Utilities
As a long time computer user, you would think that I have practiced good backup
habits for my PDAs… Actually I am the queen of forgetfulness. If there is a
task that I need to remember to do, you might as well forget it. Even if I set
an alarm for it on my PDA, I'll just tell myself that I'll do it 'in a little
bit' and never will. But, I know how I am, and I accept it ;o) Even though I
have the memory of a gnat (just ask Judie…), I still know that backups are
important. So, I found the perfect backup program for my Tungsten. BackupMan
from Bits n Bolts. It has a simple
interface that is easy to use and understand. I also really like the schedule
feature. It is super simple to setup and after doing so, you don't have to
fiddle with it again. I always have a couple backups should I ever need to
restore my device.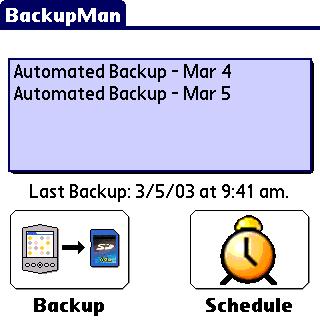 Palm Reader with several books is
also a must. I don't seem to get time to read like I wish I could, so this trip
might help make up for that!
I'm also thinking of reloading Avantgo
with a bunch of content before I leave.
Like Judie, I'm also taking Currency from
Peter Easton. Just wish it would also
tell me what the different coins converted to as well. :o)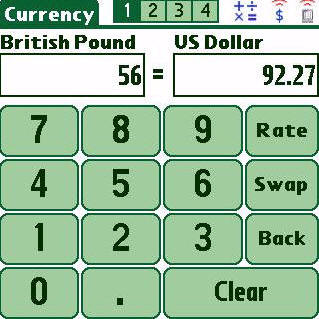 Entertainment
Besides bringing a magazine or two, reading books and watching a movie, I knew
I'd need something else to occupy my mind during the whole day of flights. I
couldn't go anywhere without Pocket Tunes from
Norm Soft, Inc. I'll be loading up a
256mb SD card full of MP3s just for the trip. And fresh from eBay, I have a pair
of Bang & Olufsen A8 earphones that
are sound great, are really comfortable and look cool as heck.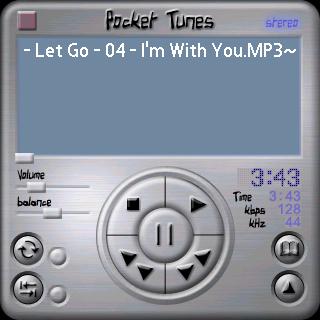 A great game that I've recently become hooked on is also accompanying me.
Triclops from I/SComplete is a wacky
combination of Tetris, Hmaki, and… ummmm, I dunno. It's just different, easy
to learn, and fun! Check it out, but don't blame me once you become hooked!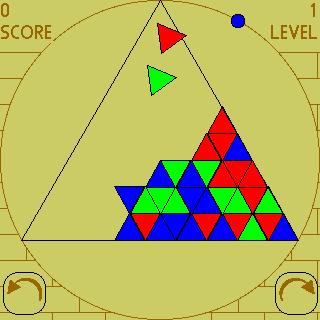 No long trip would be complete without
Scrabble! It's fun playing against the computer, or passing it to your
friends to see who can come up with the obscure words.
I also can't leave out my all time fave
Vexed. This is a simple yet
brain bending puzzle game that will drive you nuts!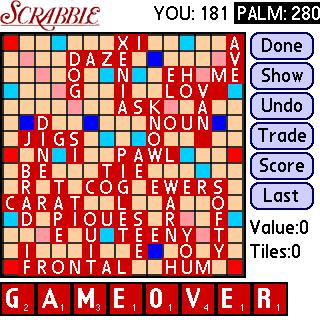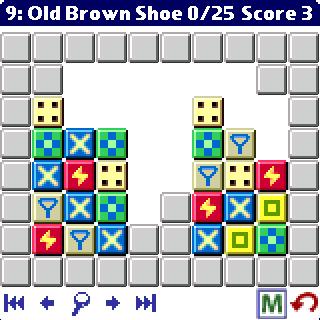 If you have some suggestions for some other fun puzzle style games that are I
should definitely take along, let me know!
Well, there you have it. A few gadgets and a few games and we're on our way to a
week of new sights and adventures! Oh boy, I still need to pack! Hmmmm…. the
flight doesn't leave till 11:30am Friday. I guess I can do it Friday morning ;o)
Stay tuned for full trip article once we return!