We use affiliate links. If you buy something through the links on this page, we may earn a commission at no cost to you. Learn more.
By now, most of you have heard that Julie's and my families are going to
Scotland for Spring Break. While Julie and I intend to do a full write-up on our
experiences after we get back, I thought it would be fun to let you all in on
what I plan on bringing, before I actually get packed.
The biggest consideration I am making in regard to the gear I chose to bring,
is that it has to be versatile and multifunctional. I am packing as light as
possible, and I don't want to bring along any piece of gear that isn't
absolutely necessary. In fact, instead of traveling with my monster sized
Halliburton that usually accompanies me everywhere, I am going to do something
unprecedented. I am going to try to fit everything I need for a week in Scotland
inside the Swiss Army

rolling bag I was given at M�bius.
Anything that doesn't fit in there is going in the corner of my husband's large
rolling bag that he has promised he'll save for me. Of course, I'll also have my
gear bag with me for all of the gadget stuff I'll need each day.
So why am I traveling in a manner so completely out of character?
After hearing from helpful Gadgeteer readers about the small size of most
European cabs' trunks, and since the apartment we'll be staying in has a washer
and dryer (convenient!) – I am going to seriously pursue the art of traveling
light. Can I do it? That remains to be seen – I still have some time before
I actually start packing, but for now – that is the plan.
So here is a peek in my gear bag. If you can think of anything that I may
have missed, particularly in the software area – speak up now! I would hate to
get over there and wish that I had remembered to add something while I still
could…
Hardware
I am actually going to be bringing both my
Palm Tungsten | T as well as my
HP iPAQ 5455. Now before anyone starts
throwing my words back at me about how I said I was traveling light – let me
explain myself…
My reasoning is that the TT will be my daily PDA, loaded with all of the
essential programs that I will need. To complement the TT, and to make up for
the fact that I will not be bringing my

Fujitsu Lifebook (mini-moi), I am bringing a
Stowaway XT keyboard. I figure that this
should be sufficient for all of the detailed notes that I'll want to take for
the article Julie and I will be writing about our trip.
My iPAQ, on the other hand, will be my media-horse. Julie is bringing her new
Sony camera that uses Memory Sticks. I am bringing a
Canon Powershot
S330 which uses Compact Flash cards and my husband will be carrying a

Olympus C-700 which uses Smart Media. So right there, you can see that we
will have three different types of memory cards that need to be emptied every so
often. I have a 5GB
DataPak that will be perfect for holding all of these picture files as we
collect them. Using my trusty
Whitney iPAQ PC BaqPaq,
I can insert a 4-in-1 media
reader or a CF Reader, move the files to my almost emptied iPAQ (which I did
in preparation for this trip), and then I can remove the reader and insert the
DataPak to transfer over all of the files. As an added bonus, if we happen to be
in any 802.11b enabled areas, I will be able to access the web and check my
e-mail. Perfect! ☺
My cameras, two PDAs, memory cards, their
readers, as well as my wallet and a few other personal items will easily fit in
my Louis Vuitton Nil, which is what I use as a gearbag.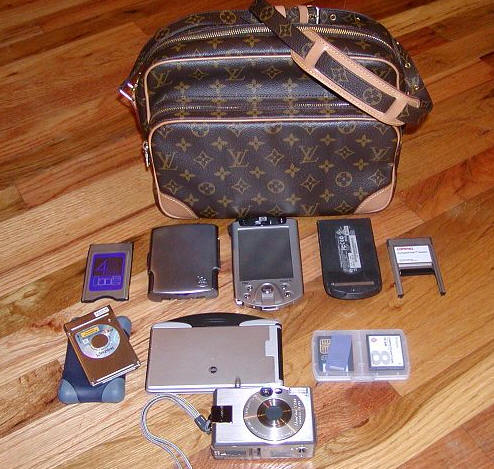 Other Gear
I will also be bringing AA
NEXcell batteries and their
charger to use with the Olympus, as well as all of the necessary chargers for
the two PDAs and the Canon.
Software
The plane ride from Dallas to London Gatwick looks like it will be very
long. Even though much of the flight will be taken up with talking, watching
movies, and sleeping – I would be lost without a few necessary programs on my
Palm. Here are the ones that made the cut…
Time Wasters
PalmReader Pro
No PDA of mine is ever complete without PalmReader Pro. I usually have
quite a few books loaded on my memory card, and I have even more in anticipation
of this trip. I sure am looking forward to devouring them on the plane rides!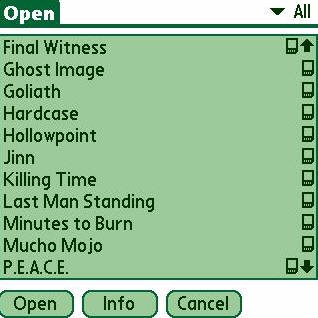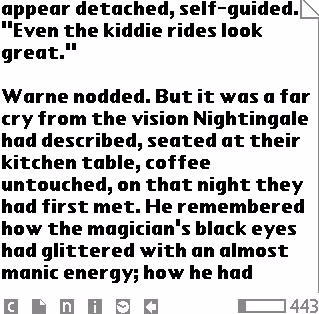 Astraware Games
I have a freshly installed protector on my TT just because of these titles –
seriously.
If you ever want to see what separates a premium protector such as the
G2,
WriteSHIELD, or the
Brando Plus from the other,
lesser protectors, then all you have to do is play thirty minutes worth of
Text Twist.
Afterward, take a good look at the damage you will have done to any other
ordinary protector – or heaven forbid – your screen, if you didn't use a
protector. Here are my current Astraware favorites…

Text Twist is a game where the object is to see
how many words you can create from the five letters provided. As long as you
can get at least one five letter word, you will be able to advance to the
next level. This game is completely addictive, as I mentioned recently in my
gear diary.

BookWorm is another word puzzle that is hard to
put down. In this game, you have to link at least three letters together to
form words. Certain letters will be worth more than others, and you have to
use "burning letters before they reach the bottom and set the library on
fire." This game is almost as addictive as Text Twist, and even though the
graphics are way better – for whatever reason I am stuck on the former.

Insaniquarium is a different type of game than the
previous two. In this one, you have an aquarium with fish that you need to
feed. As they grow, they start to drop coins, which you can bank to buy more
fish or different items that will make your life easier. You also need the
money to buy enough "eggs" to advance to the next level. Don't be fooled
into thinking this is some goofy take on the portable pets that were so
popular years ago…this is a whole different experience. You have to be
quick to tap on the screen – feeding fish, catching coins, and killing
aliens.

 

 

Once again, don't say I didn't warn you if you play any of these games
without a screen protector in place!

 
I always like to play the slots when I go to Vegas – not that I am any good
at them, of course! I also like to play Black Jack and video poker – but once
again, I get squeamish when real money is involved. I have never understood
Craps, so I don't even play…but I have given Roulette a go and come away with
a little bit of money in my pocket.  Here is a way that I can play all five
popular Vegas games without losing my life's savings! The graphics are very well
done, and the game play is exciting!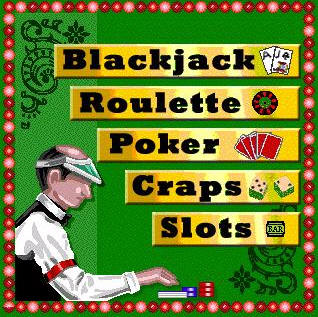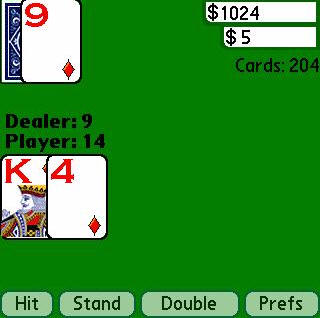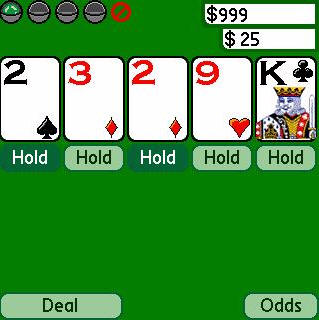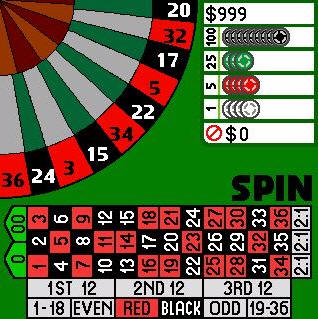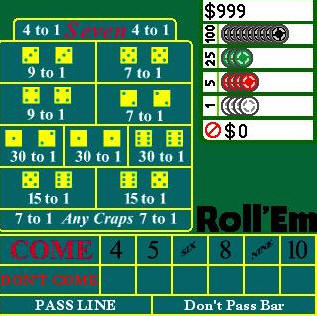 Utilities
While the games will be great ways to waste my down time, I also have a few
travel essentials loaded on my Palm.
Since I will be away from my laptop, and the ability to hot-sync my data – or
recover my data and applications should disaster strike, it was imperative that
I find a way to backup my Tungsten's contents. Botzam Backup allows me to do
that, and manages to do a few tricks with the backup files in the process. You
can schedule regular backups, you can securely encrypt your backup, and you can
selectively have your files compressed!
I have everything I need to know about my trip loaded in TravelTracker…now
if next week will just hurry up and get here!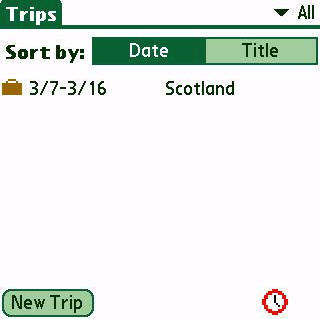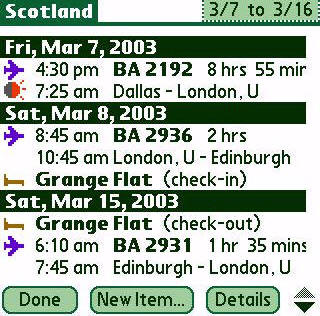 Since I would not even presume to do a Dollar to Pound transaction without a
calculator, it should be even easier to do with this program. The buttons are
big enough that I can tap the screen with my finger, and the exchange rates can
be programmed in as needed. I may look like a tourist, but at least I won't look
unsuspecting!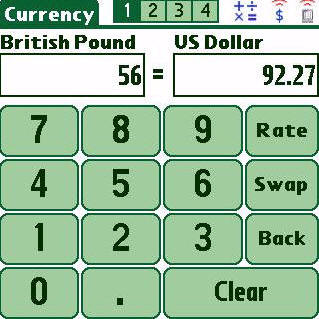 I just realized that we have exactly seven more days before we leave for
Scotland! Not only do I need to go practice my packing, I also need to make sure
that I have everything that I am going to need ready for the trip. I am sure
that there must be many more programs that would make the flight and time we are
in the UK even better; do any of you have any suggestions?