We use affiliate links. If you buy something through the links on this page, we may earn a commission at no cost to you. Learn more.
RoadWired are known far and wide for
their excellent array of laptop, and camera bags. But you might not be aware of
some of the smaller traveler inspired products that they offer. Today I'm going
to take a quick look at three such products.
R.A.P.S. Advanced Protection System Wraps
These soft, protective, padded wraps are especially designed to cushion your
expensive items which might not have a case of their own. Made of a soft tricot
exterior and a special corrosion resistant interior (more about this in a
minute), these pads are available in sizes ranging from 12" to 20" square and 4
colors.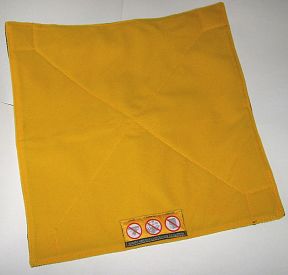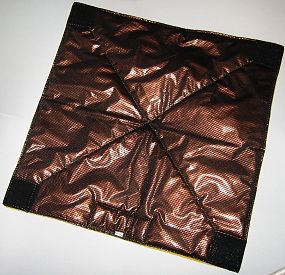 The outside of a R.A.P.S. is a very soft, almost flannel feeling material
that is Velcro compatible. Speaking of Velcro, there is a square of it on each
corner of the inside of the pad. They allow you to wrap an object securely.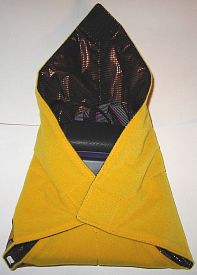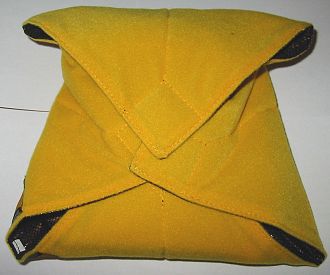 As mentioned above, the interior has a corrosion resistant lining. This is a
patented Corrosion Intercept® lining (originally developed by Lucent
Technologies Bell Labs to protect missile and space components) which protects
against environmental gasses, pollution and humidity. This may be an important
feature for campers for example.
These are simple products with many uses. I know mine will come in handy on
my next trip!
Price: $12.95 Small, $14.95 Medium, $17.95 Large
Pros:
Padded
Protects items that might not have their own cases
Cons:
None
"KeyCard" Luggage Lock
Do you lock your luggage when you travel? I typically haven't because I've
always been afraid that I'd lose the little keys for them in route. I won't have
to leave my luggage unsecured any longer now that I have the RoadWired KeyCard
Luggage Lock.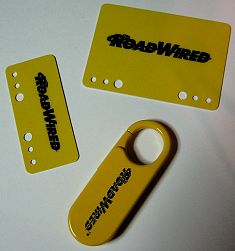 The Luggage Lock is a die-cast metal lock with no apparent buttons, dials or
keyholes on its exterior. Available in 4 colors (Yellow, Red, Black and Nickel), 
this lock is opened with a plastic keycard. Two such cards are included with
each lock. A small card that can fit on a keychain, and a larger keycard for
your billfold. The cards are 'keyed' with a series of punched holes. When you
slide the card into a slot on the side of the lock, it springs open the lock's
clasp with an audible click. Pressing the clasp locks it again.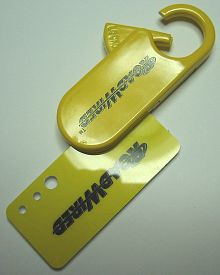 The only thing I wish this lock had that it doesn't, is a small name tag. I
think it would make a nice addition. Regardless, this is a nifty little lock
that is durable and easy to use.
Price: $9.95
Pros:
Easy to use
Key can be kept in your billfold
Cons:
None
MicroLight
How would you like to have a mini flash light that was guaranteed for life?
I'm talking the bulb AND the batteries! The MicroLight from RoadWired is just
such a flashlight. Made of aluminum and plastic, with a bright sapphire blue
LED, the MicroLight is available in black, grey, blue and red casings.
This little light is very convenient in that it has a built-in spring clip
that you can use to attach it to a backpack, belt loop, or keychain.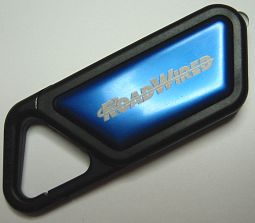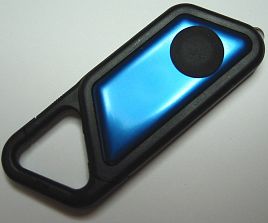 The LED is very bright and gives a 180 degree viewing angle. The beam of
light is non-deteriorating and can be see from up to one mile!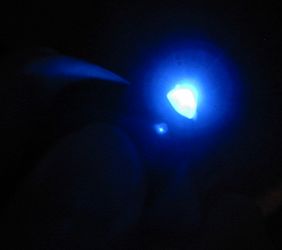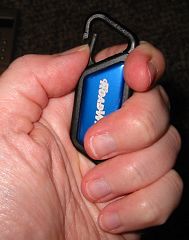 The actual switch that you use to turn the light on is a sealed rubber
button. You press and hold it to shine the light and let go to turn it off. It
would be nice if the switch could be activated to continually shine the light
without having to hold it in the on position.
I've found myself using this little light to illuminate the keyhole of my
front door when I come home after dark. For this purpose it works great as I
have it clipped to my keychain.
Price: $17.95
Pros:
Lifetime warranty
Small
Bright bulb
Cons:
Must continually hold the switch to keep light on

Product Information
Price:
17.95
Manufacturer:
RoadWired
Pros:

Lifetime warranty
Small
Bright bulb

Cons:

Must continually hold the switch to keep light on