We use affiliate links. If you buy something through the links on this page, we may earn a commission at no cost to you. Learn more.
Product Requirements:
Device:
Palm V, Vx, m500, m505, m515
Are you a dropper?
I'm ashamed to say that I am. A dropper is different from your standard klutz
in that durable and inexpensive items are completely safe – only small, delicate
and expensive things are really in jeopardy of damage from a dropper. Sure,
there are a gozillion case options out there for just about any handheld you can
think of, but most of them add a degree of bulk and hide some of the cool-factor
of our favorite tools (they are not toys – or at least that's what I tell my
wife…)
So, along came a Spidar (yes, my spell check is working…)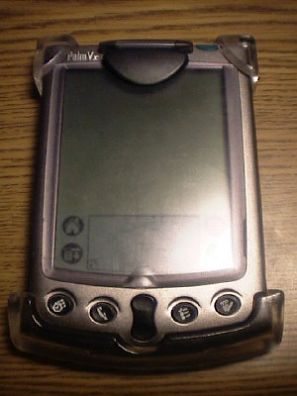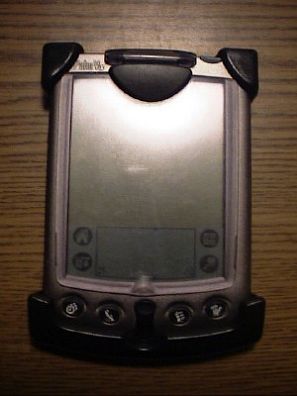 The Spidar PDA Protector, from BGO Team
is a simple, elegant and inexpensive PDA protection solution. Did I mention that
it was inexpensive??? Sure, we usually stick the price of the item down at the
bottom of the review, but I think it is worth mentioning that this bumper is
breaking the ten-buck barrier…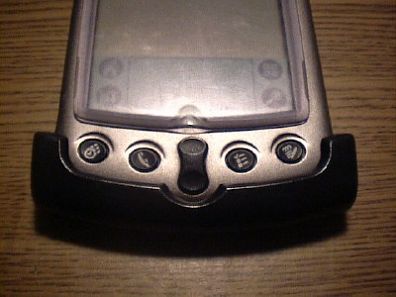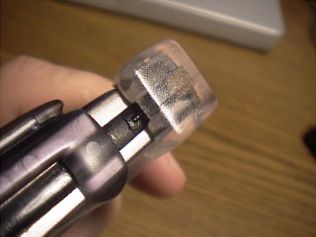 Made of a slick rubber material, the Spidar slips over all four corners of
your V or m500 series Palm (Handspring version in development) and will protect
the PDA from all angles of a fall against a flat surface. The bumper-style
protector is available in black and clear versions. Knowing Murphy and his
legislation as I do, I decided to try the Spidar along with my
Parallel Designs Personality Pack, and
the two could not have been a better combination.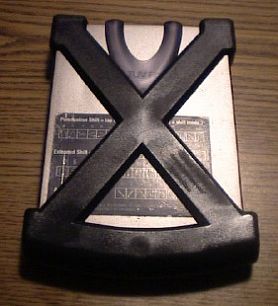 All four corners, the screen and most of the back are protected, but the cool
form factor that led me towards the Vx so many years ago is not disturbed – it
just looks a little more heavy duty.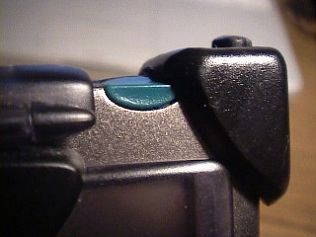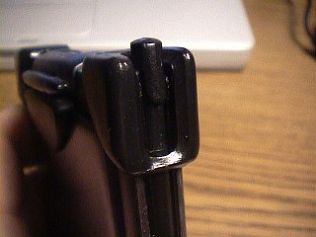 So, is the Spidar absolute perfection? No, but it comes pretty close. My
gripes are limited, almost nit-picky. The single stylus slot (the Vx has them on
both sides…5 minutes and an X-acto knife would remedy the situation) can be a
problem for southpaws and folks who use the extra slot for other items. The top
corner attachments can come off on rare occasions.
For folks out there who love the look of their PDA, but tend to be a little
rough, this inexpensive little item might be just for you…
Price: $8.00
Pros:
Very good corner protection
Price
Protection without losing form factor
Cons:
Only 1 Stylus slot (only a problem for V/Vx users)
No screen protection if PDA falls onto an angle
Corner holders can (rarely) come off when in use
 
Product Information
Price:
8.0
Manufacturer:
BGO Team
Pros:

Very good corner protection
Price
Protection without losing form factor

Cons:

Only 1 Stylus slot (only a problem for V/Vx users)
No screen protection if PDA falls onto an angle
Corner holders can (rarely) come off when in use