We use affiliate links. If you buy something through the links on this page, we may earn a commission at no cost to you. Learn more.
Product Requirements:
Device:
Compaq iPAQ 3800 Series
 
Piel Frama is continuously adding to
their line of higher-end holster style cases, and the latest I have for your
consideration is the

Compaq iPAQ 3800 series case. Comprised of black calfskin that has been
embossed with a realistic crocodile pattern on the front and rear, these cases
can easily go head-to-head with their closest competitor,
Vaja.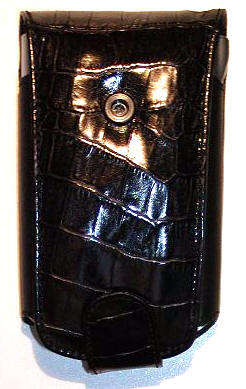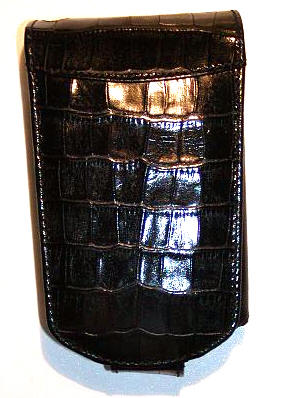 This case's flip-lid is held in place with a snap, and there is a rather
large cut-out for your head-phone jack. Actually, I think the cut-out looks a
bit too large, compared to the smaller holes that I am used to seeing in most
cases. Worth noting however, is the fact that Piel Frama actually finished out
the leather where the hole has been cut which will keep it from separating over
time.
Inside the case, built into the flip-lid, are two ID or credit card slots as
well as a deeper pocket behind these slots.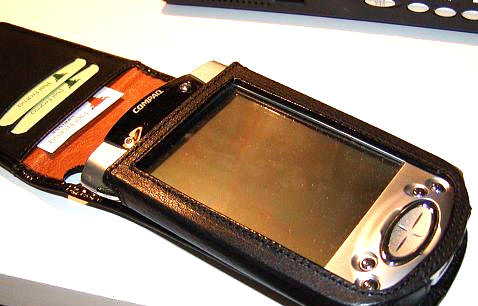 The actual holster for the 3800 is beautifully done; it allows full and
unfettered access to all of the iPAQ's various buttons and ports. While you
can't use the cradle to sync and charge your PDA, you will be able to use a
travel cable easily

The interior of the Piel Frama is lined in a lighter brown, slightly grained
leather. The holster itself is lined in a black cloth, presumably to keep the
leather from stretching out of shape over the life of the case.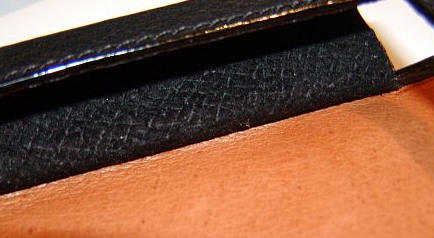 As with other Piel Frama cases, this one comes with a heavy
duty ABS plastic clip.
Overall, I am impressed with the quality and craftsmanship in this case, but
I just feel that it is a tad too expensive for what it is. If Piel Frama
could have raised their price slightly higher by offering a real
alligator, crocodile, or ostrich flip-lid, leaving the rear of the case smooth
cowhide, I suspect that people would jump on this…I know I would.
Price: $90
Available in black
Pros:

Exceptionally well made with high quality materials
Perfectly aligned cutouts
Cons:

Expensive
Head-phone jack cut-out seems a bit too large
Product Information
Price:
90.0
Manufacturer:
Piel Frama
Pros:

Exceptionally well made with high quality materials
Perfectly aligned cutouts

Cons:

Expensive
Head-phone jack cut-out seems a bit too large