We use affiliate links. If you buy something through the links on this page, we may earn a commission at no cost to you. Learn more.
Product Requirements:
Device:
Sony CLIE N710C, N760C
I am using the EB Slipper Case 710 with the belt clip for
my N760C. The EB Flipper X also from E&B Cases
with the belt clip isn't that bad either.
The EB Slipper Case 710 is great for protecting the handheld as well as giving
you the convenience of listening to mp3 when you are on the move.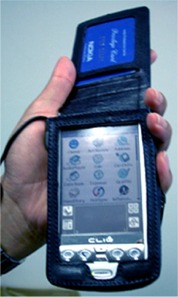 It protects the Memory Stick from direct sunlight and
raindrops, a definite MUST protection in a tropical city like Kuala Lumpur. Also
useful as a shock absorber if you happen to accidentally drop it on the floor.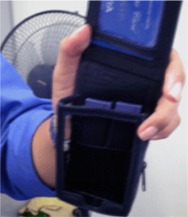 Inside the case are two extra small pouches where you can keep two extras MS for
your convenience. The inside (frontal) compartment is for you to put your
business card or any other card for that matter.
On the top left side are the openings for the earphones,
the back button, the jog-dial, and the hold button; making your page navigation
easier.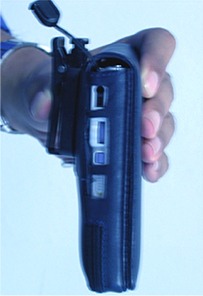 Velcro is not used here; instead, magnets are being used for closure. Neat isn't
it?
There is a zipper at its bottom so that you can unzip the
760C for charge or hot sync. I like this feature very much.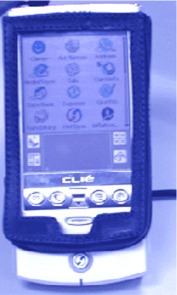 It comes in black and dark blue. Mine is the dark blue.
I find the EB Slipper Case with the Belt Clip mostly useful
to control the mp3 audio playback where I could clip the wand onto the top part
of the case and use it to control songs volume and playback when I am on the
train or bus.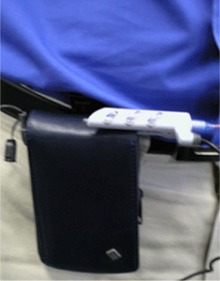 In all, the EB Slipper Case 710 delivers what Ebcases.com
promises – The Ultimate in Portability.
Price: $39.95
Pros:
Great finishing & Versatile
Cons:
Pricier than the Flipper X
Product Information
| | |
| --- | --- |
| Price: | 39.95 |
| Manufacturer: | EB Cases |
| Pros: | Great finishing & Versatile |
| Cons: | Pricier than the Flipper X |