---
What's Julie reviewing soon?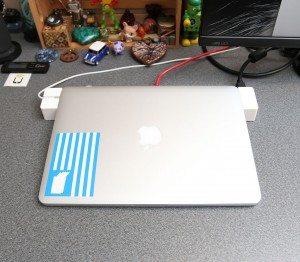 If you use an Apple 13″ Macbook Pro with Retina display and want to save wear and tear on your various accessory cables and ports, you'll want to read my upcoming review of the the LandingZone DOCK.
Is there anything in particular that you'd like to see us review? Send me an email.
---