We use affiliate links. If you buy something through the links on this page, we may earn a commission at no cost to you. Learn more.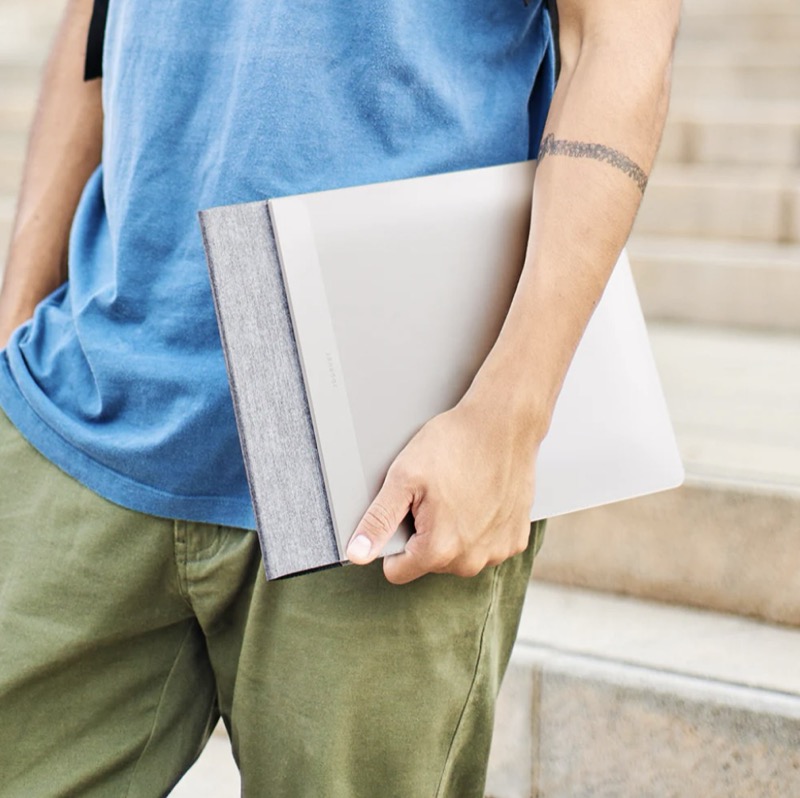 NEWS – Journey, a mobile devices and lifestyle accessories company, has launched the NEXA, a unique laptop sleeve that doubles as a mouse pad, and desk mat. The NEXA is designed to provide a workspace without clutter, making it perfect for mobile workers. The sleeve's exterior can be used either as a smooth and roomy mousepad surface or as a portable desk mat. The NEXA is also eco-friendly because it is made from recycled coffee grounds and plastic bottles.
.
Those are nice features, but that is not the feature that I think is cool… The NEXA is the world's first 4-in-1 laptop sleeve that charges your devices with a dual Qi charger built into the sleeve's flap. It's an all-in-one laptop sleeve, a portable mousepad/desk mat, and a dual wireless charger (for smartphones and earbuds). The NEXA is priced at $109.99 and is available in black for 13 & 14-inch and 15 & 16-inch laptops from JourneyOfficial.com.