We use affiliate links. If you buy something through the links on this page, we may earn a commission at no cost to you. Learn more.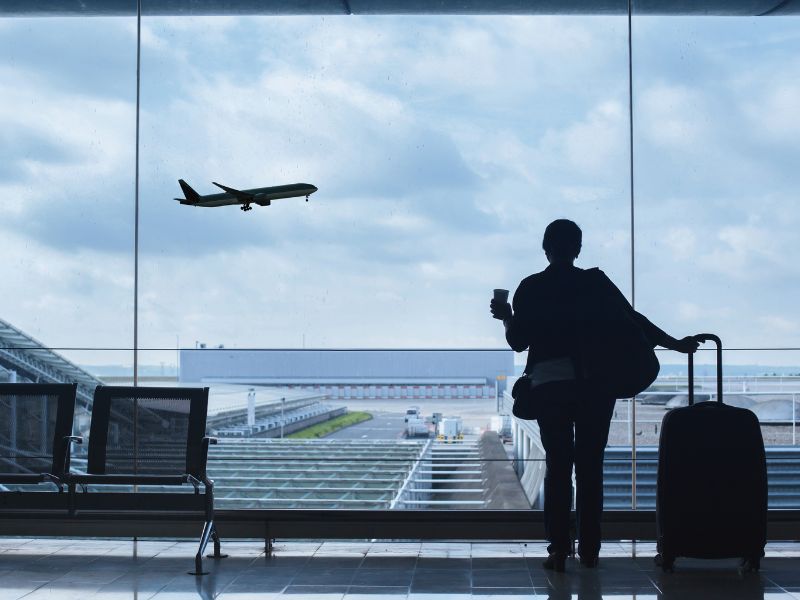 ARTICLE – The summer travel season has officially wrapped up and as a gadgeteer, I tried out a lot of travel gear.  I had trips to Ireland, London, Denmark, and Arizona and I'm here to give you the straight dope on which items will accompany me in the future and which will find a new home with some other sucker.
The Ntonpower Strip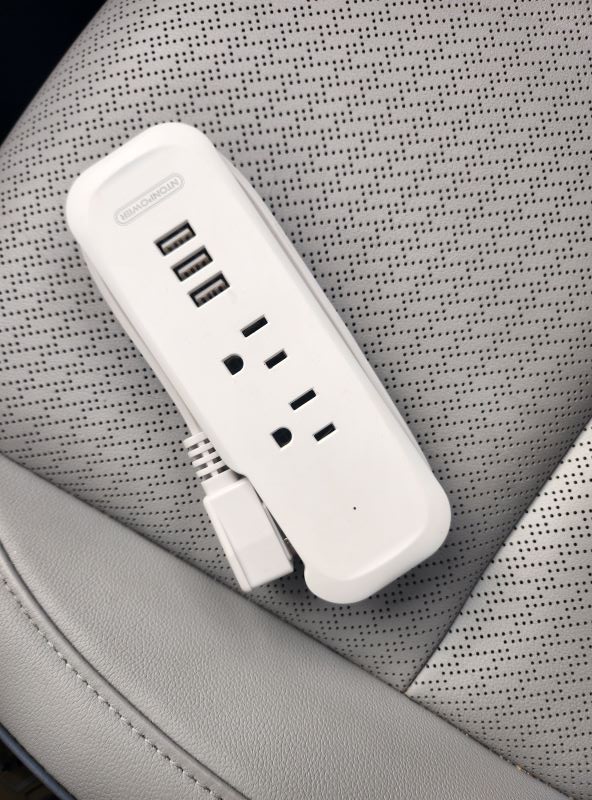 Let's start with one of my OG gadgets, this mini power strip.  The NTONPOWER power strip goes on all my trips, no matter how near or far.  I know it only has two outlets, but for international travel, you can plug it into a power converter like the Polarries that I reviewed in March and plug in your gear that doesn't have dual voltage.  Domestically it's just handy to have if your hotel has the spare power outlet in a semi-inaccessible place like behind a nightstand.  The cord is just long enough to help and it is lightweight and compact.  The extra USB ports are a great bonus.
Price: $16.99
Where to buy: Amazon
The Polarries E-Cube Power Adapter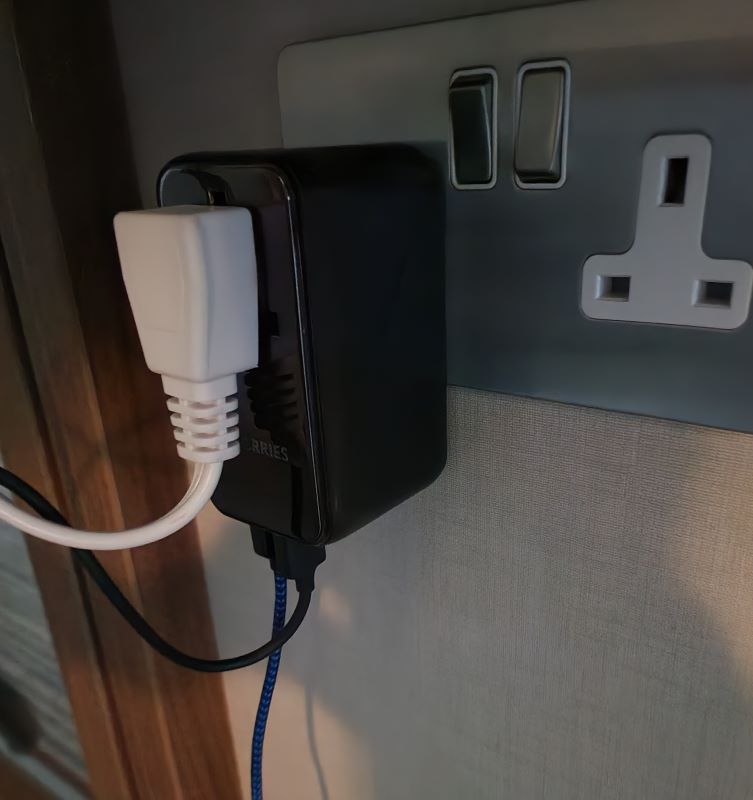 So let's talk about that Polarries E-Cube that I reviewed back in March.   I had a great experience with this gadget while I was on the road.   It has a fuse that automatically resets and although I only tripped it once, with my old power converter that meant that I had to replace a fuse which is the kind of thing that gets lost pretty quickly on a trip   I also appreciated all the extra USB ports on the bottom.  This may not be the lightest travel accessory (power adapters never are), but it will go with me on all international trips from now on and sometimes even on domestic ones!  (This one was a Kickstarter and I don't know where you'd get one now, otherwise, I'd link to it.)
Cambond Compression cubes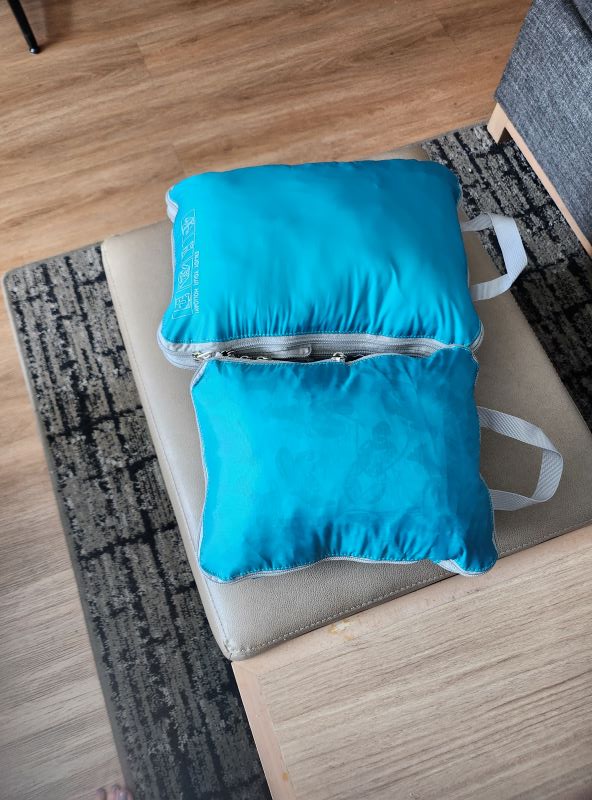 I have a love/hate thing with these Cambond compression cubes.  For the most part I think I can do just about as well by rolling my clothes and carefully packing.  If you aren't the kind of person who uses all the nooks and crannies in your suitcase, maybe these are for you.  However, I did enjoy having a couple along to separate my outfits when I was in a different hotel every night.  I also really like them for when I come home.  I load them with my dirty laundry, one for colors and one for whites.  When I get home I pull them out and empty them directly into the washing machine.
Price: $27.99
Where to buy: Amazon
UGREEN 65W USB Charger and Power Adapter

I had trouble making the UGREEN Charger stay in my outlet at home, but on the road, I had more success.  I used it in many hotels and in my travel power strip and it worked great!  Unfortunately, I forgot to bring my UK plug, which is one downside of traveling with the UGREEN power adapter.   It's easy to forget or lose the plugs.  However, I was able to use it with my power strip and I did bring the Euro (round pin) plug, and that worked just fine.  This is another gadget that goes on my domestic trips because it's so useful!
Price: $55.99
Where to buy: UGREEN
Cadence Capsules
I must be the target audience for these influencer favorites and while I had the inkling that these were not as great as they seemed, well eventually I caved and bought a set from eBay.  Let me be clear:  these things are ridiculously overpriced. No one should buy these.  Oh sure they have cool magnets that keep them locked together like a honeycomb of creams and potions, but the magnets also make them heavy.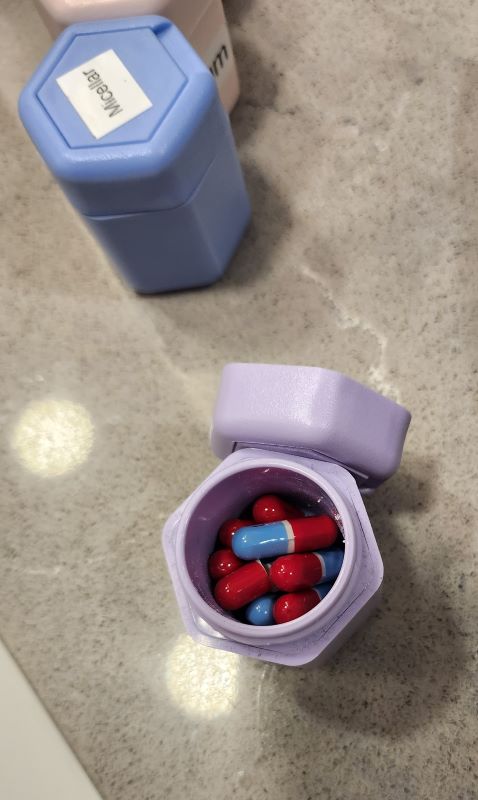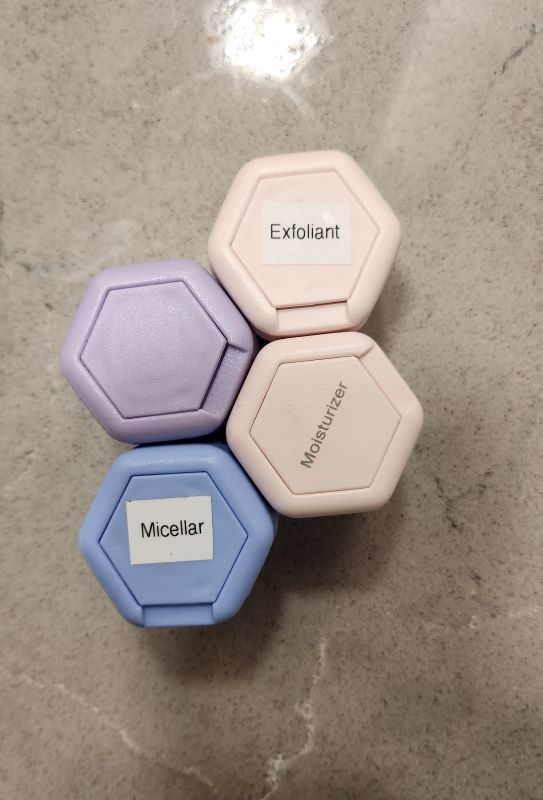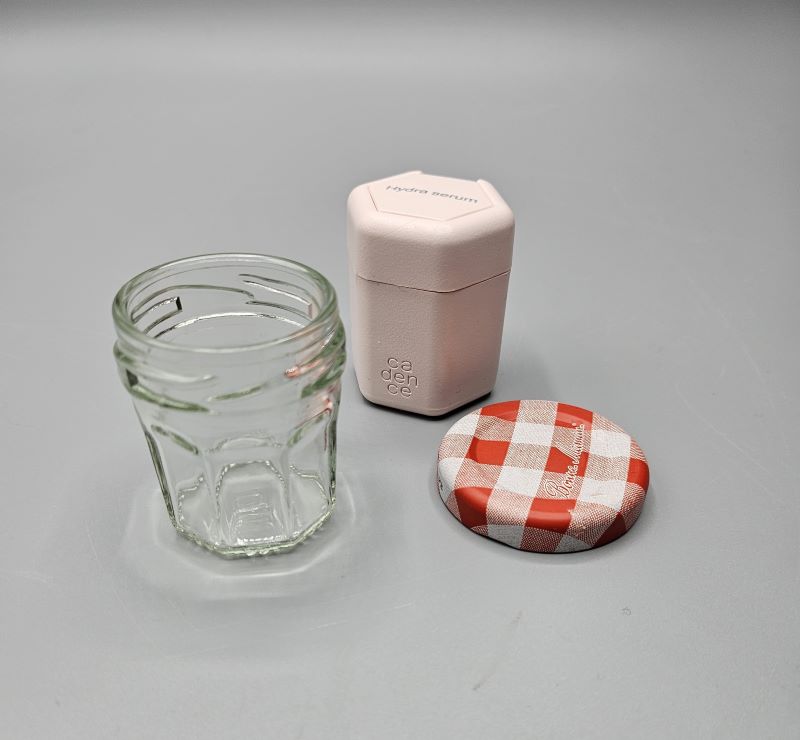 They look like they pack very efficiently, and yet there is a lot of wasted space to take a round container and turn it into a hexagon.  Also, unless you're a fan of dipping your fingers into your product (which is a really great way to contaminate it), these kind of suck from a functionality point of view.  I mean, my shampoo and conditioner, sunscreen, and moisturizer all work better if dispensed from a squeeze tube.  I used one for my micellar water and it worked great as long as I had the lid on super tight, but that was about the only product that I liked carrying around in these things.  Although they are made from ocean-bound plastic, using a small Bon Maman jar  (which one of my friends turned me on to) probably has a smaller carbon footprint.  So skip these.  They are lame.
Price: $14.00 and up
Where to buy: keepyourcadence.com
The Flight Flap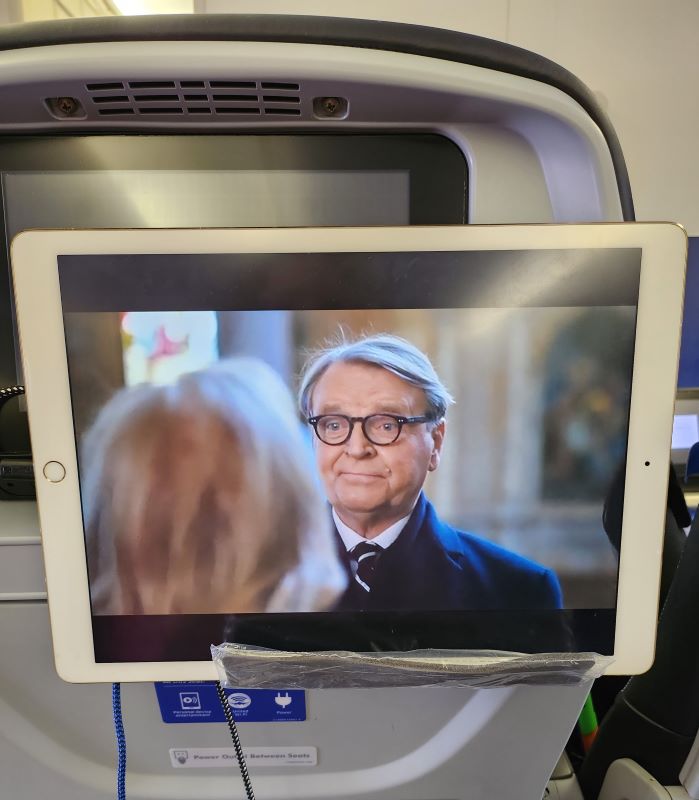 I've been looking for a great way to prop up my tablet on the airplane for years. I've tried Pinterest ideas, TikTok hacks and a myriad of stands.  Nothing I've ever used has worked as well as this bendable foam gadget called the Flight Flap.  It's a bit pricey for what it is, but I don't mind rewarding whoever invented this thing because it is kind of genius.  you just slip it between the airplane tray table and the seat in the latched position and bend it into whatever shape works best.  I used it for two different-sized iPads and both worked great in both horizontal and vertical orientations.  You do have to be ready to grab your tablet and adjust your flap if the person in front of you reclines, but that's the case no matter what kind of stand you use.   The best part is that your tablet is held at roughly eye level, which is ergonomically much better than propping it on your tray table.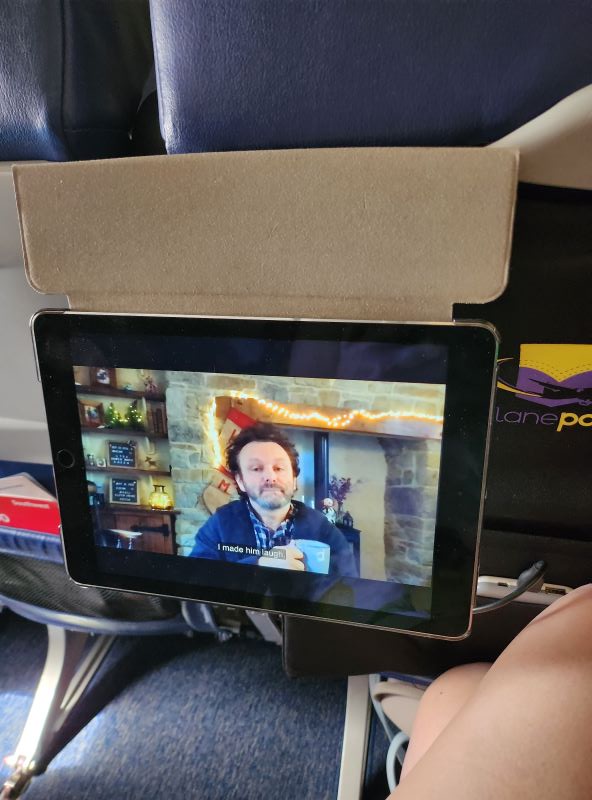 If you're looking for a cheaper alternative, you can try this hack that I use with my smaller iPad. It uses the case with a protective flap wedged where your tray table folds up.
Price: $22.99
Where to buy: Amazon
Airplane Pockets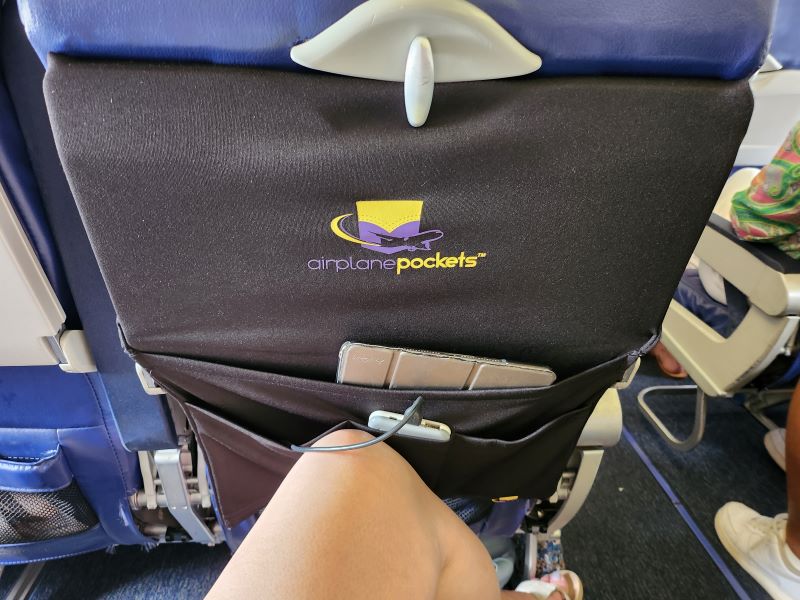 Is anything as germy as airplane seat pockets?  I doubt it.  They are the garbage can of the airplane.  I try not to touch them. Some airlines have gone with a "fishing net" style pocket in a move to make them less mysterious but they still look just as grubby to me.  I am not alone in being revolted by these dark pockets of contagion, so some enterprising germophobe invented this relatively simple stretchy set of alternative pockets.  There are a number of ways to use them but my favorite is to slip it over the tray table (because that covers another germy surface  I bought mine, but if you are handy with a sewing machine this would not be a difficult project if you want to make your own.
Price: $29.99
Where to buy: Amazon