We use affiliate links. If you buy something through the links on this page, we may earn a commission at no cost to you. Learn more.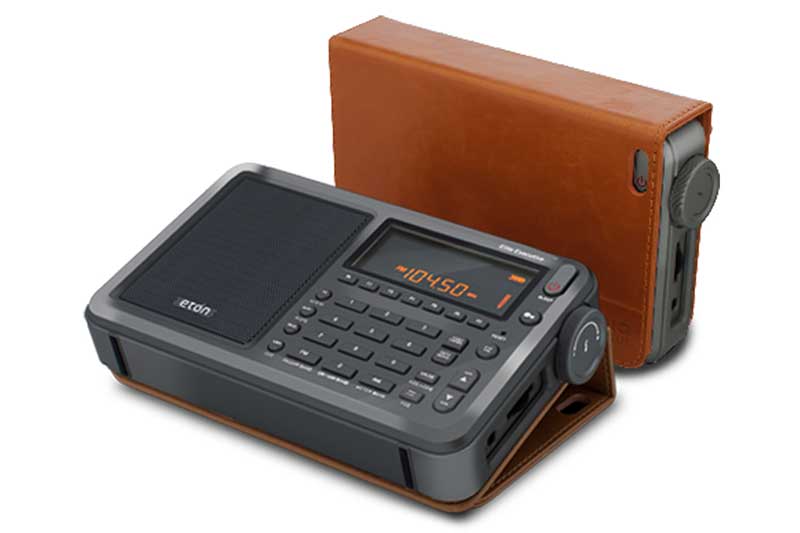 DEAL NEWS – Explore it all with the Eton Elite Executive AM/FM/Aircraft Band/SSB/Shortwave Radio with RDS & Custom Leather Carry Cover for $149.99 (reg. $249).
A subculture of shortwave radio users has been around for more than a century. In earlier years, users tapped into the device for its ability to transmit broadcast signals from far distances, allowing them to feel plugged into a world far away.
Over the years, shortwave radios have expanded their technology to heights and distances deemed unimaginable in the past. High-end shortwave radios today boast a reach of hundreds of miles, and they can even penetrate the skies with their aircraft frequencies.
The Eton Elite Executive AM/FM/Aircraft Band Shortwave Radio does all that and more, and it's available for $149.99 (reg. $249). 
This powerful shortwave radio can tap into every wavelength: AM/FM/LW/SW bands. And with precise automatic or digital tuning, users don't have to worry about struggling to find stations — anywhere around the globe. 
Aviation enthusiasts will spend hours listening to this device's VHF aircraft band, the dedicated channel for communication in civil aviation. 
While the Eton Elite Executive excels in bringing stations and programs worlds away to your living room or den, it's also fully capable of picking up stations in your backyard. It features an FM with RDS (radio data system) and a PLL tuner that amplifies AM stations with a more robust and precise signal. 
This radio runs on an AC adapter or four AAA batteries. The AC adapter is included with your purchase. An included leather case is also ideal for storage or travel. It's perfect for adding to your emergency prep kit.
Additional features include a clock and sleep timer, a telescopic FM antenna, electric volume, and bass/treble control. The clock displays local and world times via an easily readable orange backdrop.
Customers on Amazon have rated the Eton Elite Executive 4.3 stars.
Experience the allure of shortwave radios and purchase the Eton Elite Executive Shortwave Radio for $149.99 (reg. $249).
Prices subject to change.