We use affiliate links. If you buy something through the links on this page, we may earn a commission at no cost to you. Learn more.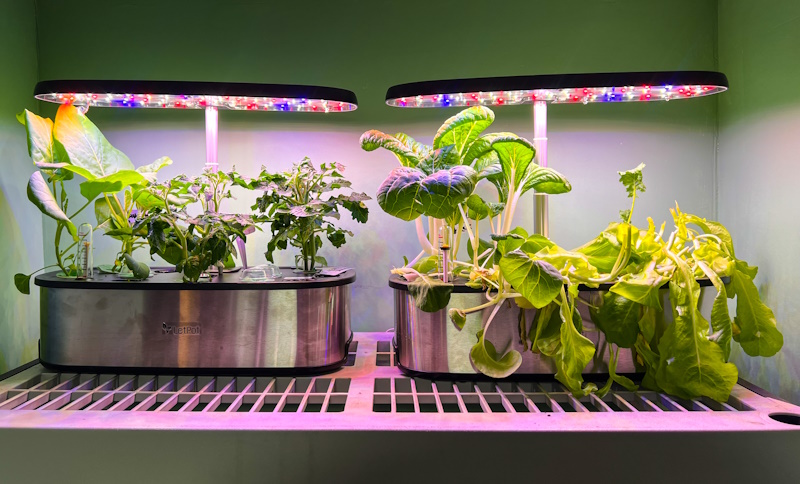 REVIEW – This year my wife has experienced an amazing summer gardening season with crops that have produced bountifully each day. I can't remember the last time we went to the market to buy greens.
Despite overwhelming evidence of her green thumb, she vehemently denies having that skill. Nevertheless, she has been so successful, that she has turned her attention to the possibilities of an indoor garden as well. Enter the LetPot LPH-SE Hydroponics Growing System.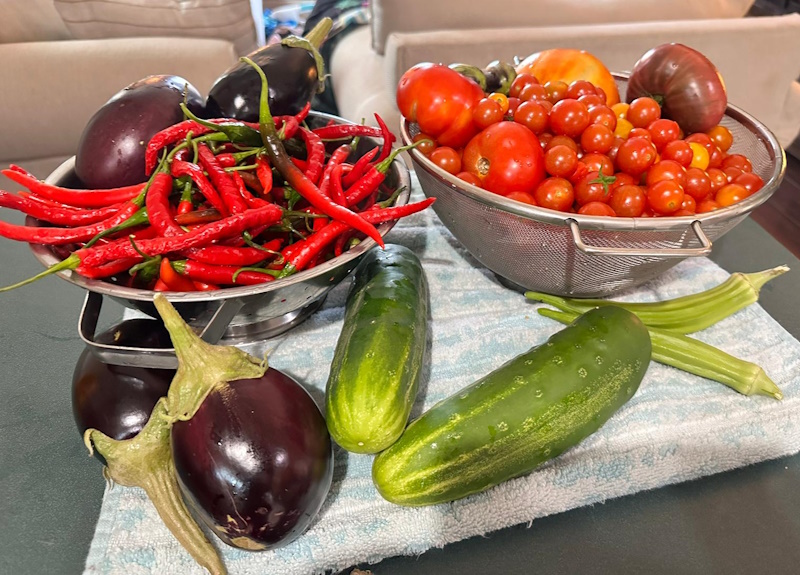 What is it?
The LetPot LPH-SE Hydroponics Growing System is an indoor 12 Pod Growing System for an indoor Herb/Green garden. It features a 24W Growing LED, 5.5L Water Tank, Pump System, and Automatic Timer. It is also controlled via an app and WiFi.
Price: $108.99 | Where to buy: LetPot website and Amazon
What's in the box?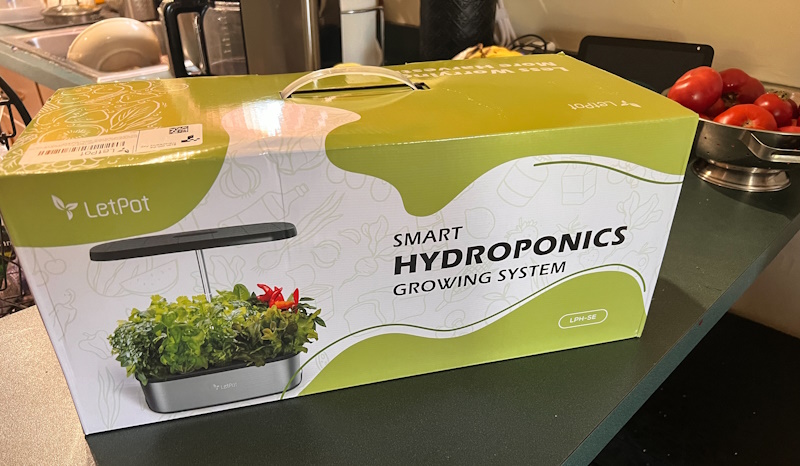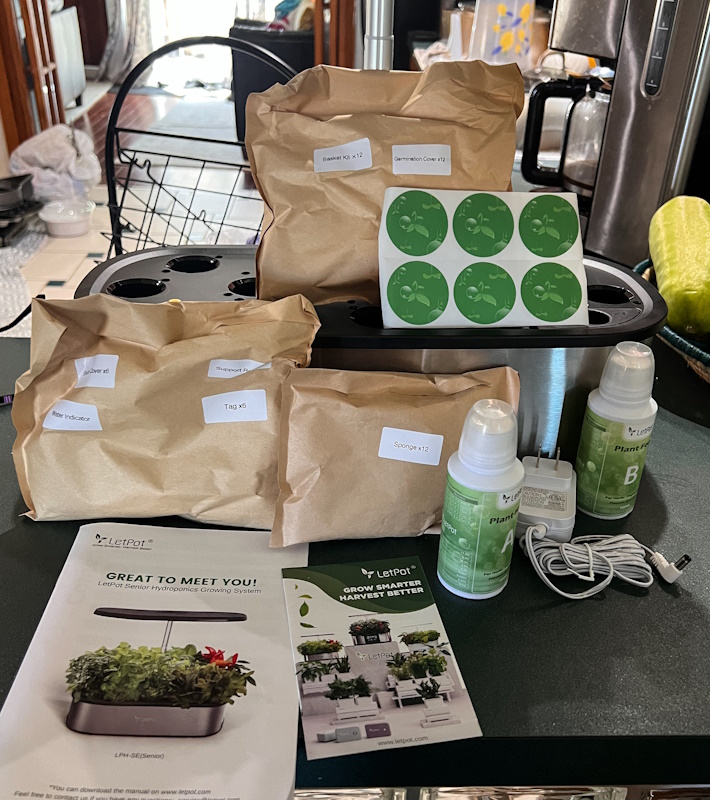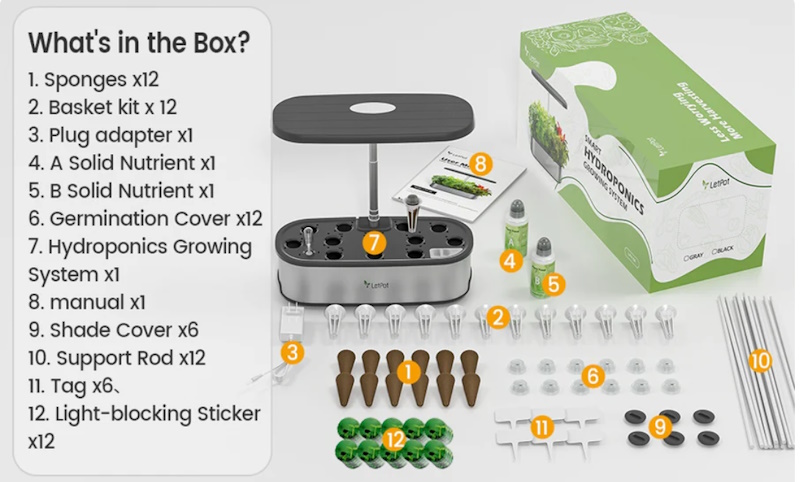 2 x LetPot LPH-SE Hydroponics Growing System
1 x 24W LED Grow Light
12 x Pod Seed Kit
1 x Power Adapter
2 x Plant Food Nutrients
1 x User Guide
Hardware specs
Dimensions: 7.4 inches (D) x 17.3 inches (W) x 27 inches (H)
Plant Pod Capacity: 12 pods
Water Tank: 5.5L
Weight: 5.39lb (2.7KG)
Power Input: AC110-240V
Cable Length: 4.92 feet (59 inches)
Design and features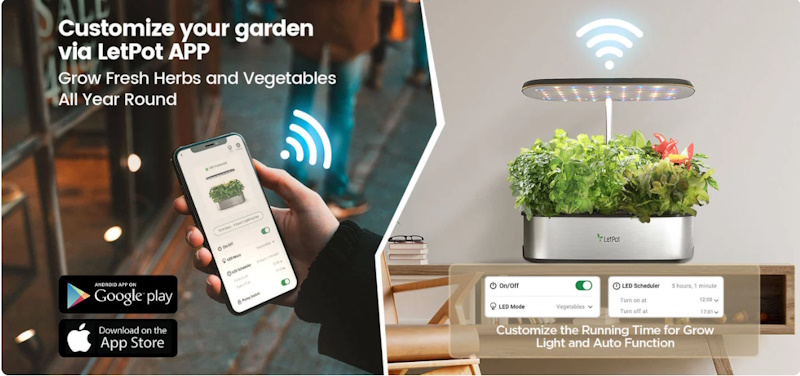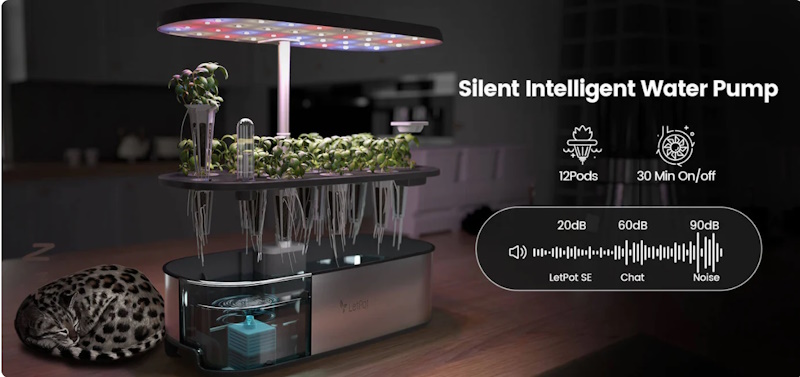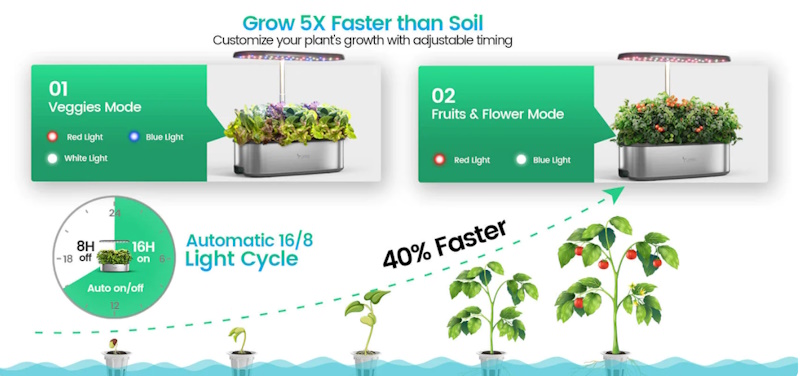 PATENTED SMART HYDROPONIC SYSTEM: Take your indoor gardening to the next level with our patented smart hydroponic system, featuring the exclusive LetPot app. With just a few taps on your phone, you can effortlessly adjust the LED lighting schedule to provide your plants with the perfect amount of light. Our innovative reminder system also ensures you never forget to water your plants again, making growing healthy and vibrant plants easier.
2X FASTER LED GROWING SYSTEM: Experience lightning-fast plant growth with our hydroponic growing system, featuring a true 24-watt full spectrum LED lighting system. Unlike traditional soil-grown plants, our LED system mimics natural sunlight, promoting photosynthesis and growth all year round, regardless of the weather. Our system can help your plants grow up to 40% faster than traditional methods, making it the perfect solution for year-round indoor gardening.
PROFESSIONAL 2 GROWING MODES: Enjoy the flexibility of two different LED lighting modes with our hydroponic growing system. Whether your plants require more blue light for vegetative growth or red light for blooming, our system has you covered. With full control over your indoor garden, you can customize your growing experience to meet the unique needs of your plants and ensure they thrive.
PERFECT INDOOR GARDEN KIT: Our LetPot Hydroponic Growing System is the perfect all-in-one solution for your indoor gardening needs. You have everything you need to get started with 12 planting cups, including sponges, baskets, covers, and A&B nutrients. Plus, the LED lighting rod is adjustable up to 19.5 inches to accommodate plants at different growth stages, and the 5.5-liter water tank allows for up to 3 weeks of growth without the need for watering.
QUALITY AND SERVICE FIRST: Our hydroponic growing system is crafted with quality and durability in mind. Featuring a stainless steel surface and a double-layer design with an inner wall made from BPA-free resin and an outer wall made from stainless steel, it's both easy to clean and maintain. Plus, all LetPot products come with a lifetime of service and continuous remote hardware and app upgrades via WIFI, ensuring you always have access to the latest features and support.
The LetPot LPH-SE Hydroponics Growing System is made of mostly plastic with some metal parts. It had the container that holds the electronics including the Automatic Water-Cycling System & Silent Water Pump, the plant pods, etc. There is a pole at the back that connects to the adjustable top panel that contains the LED growing lights. There are touch controls on the top panel.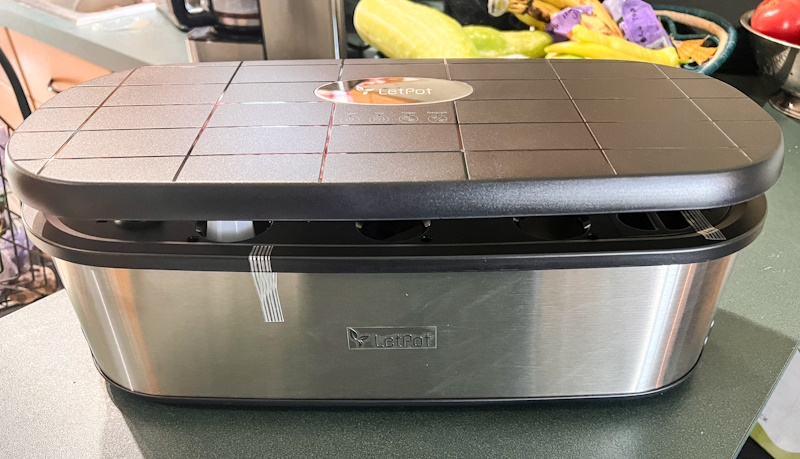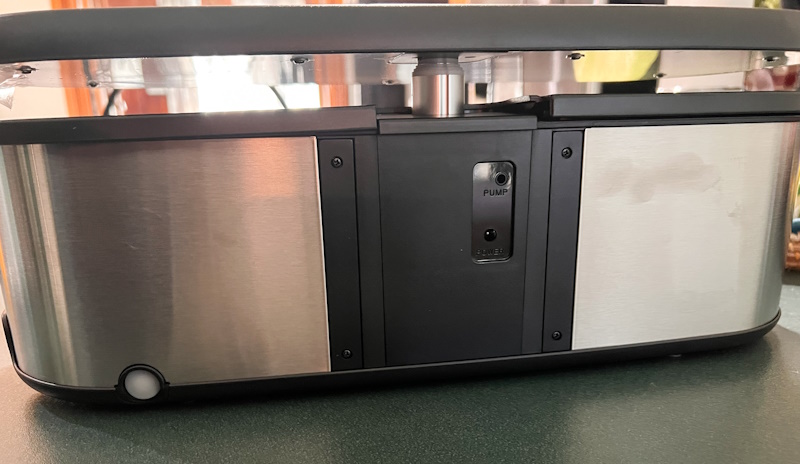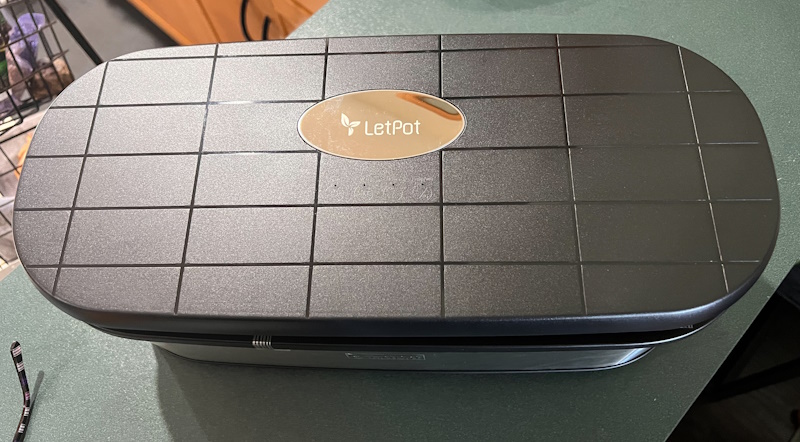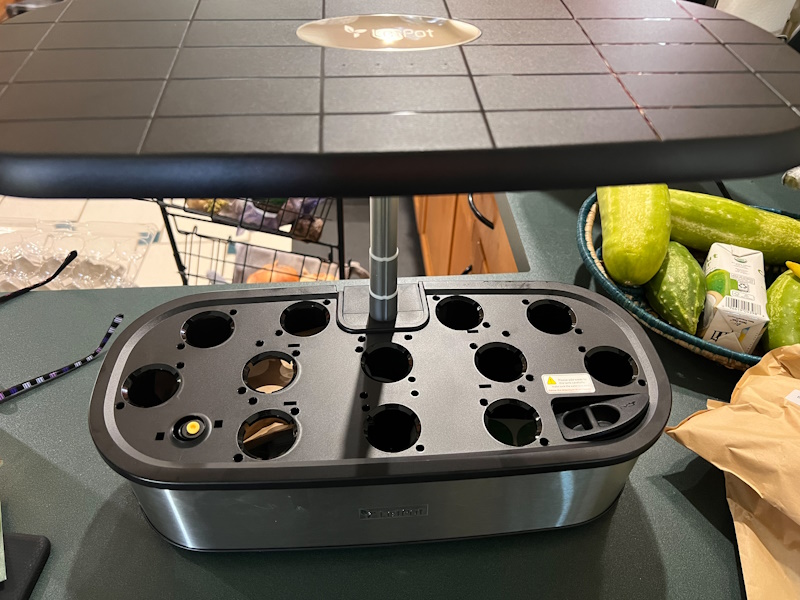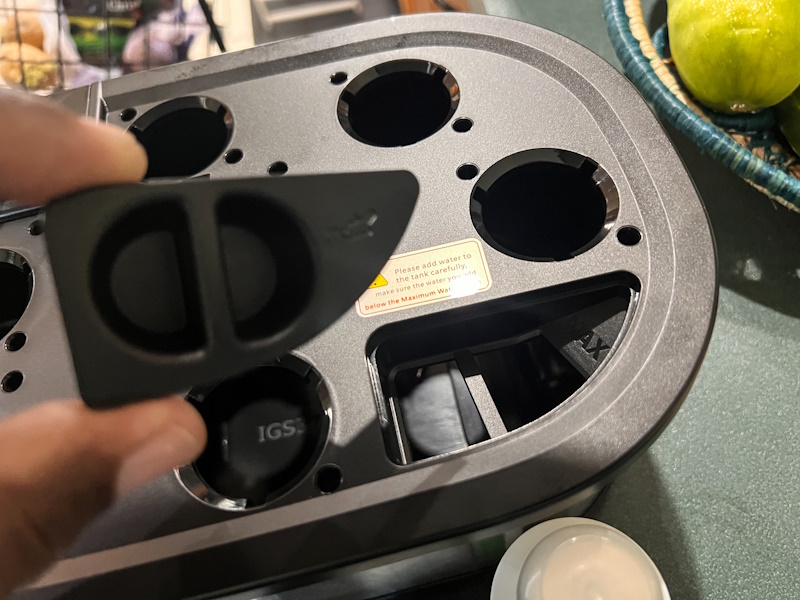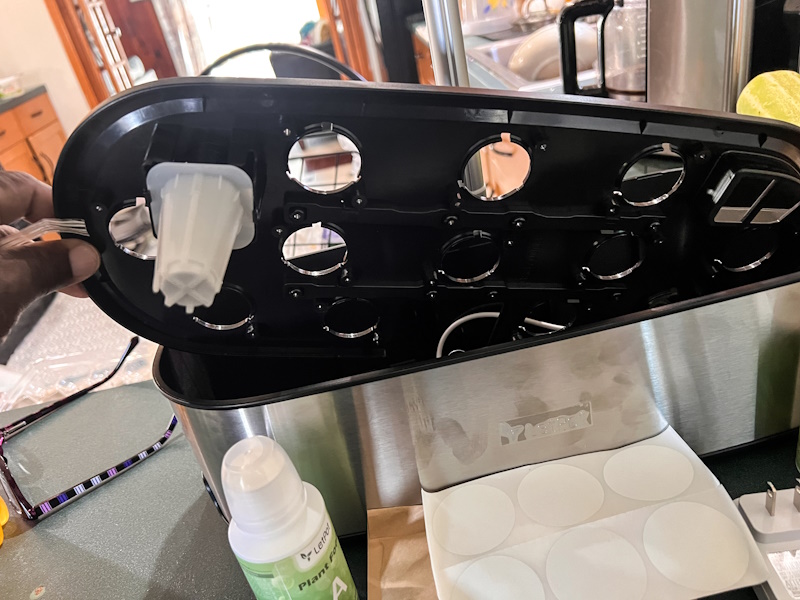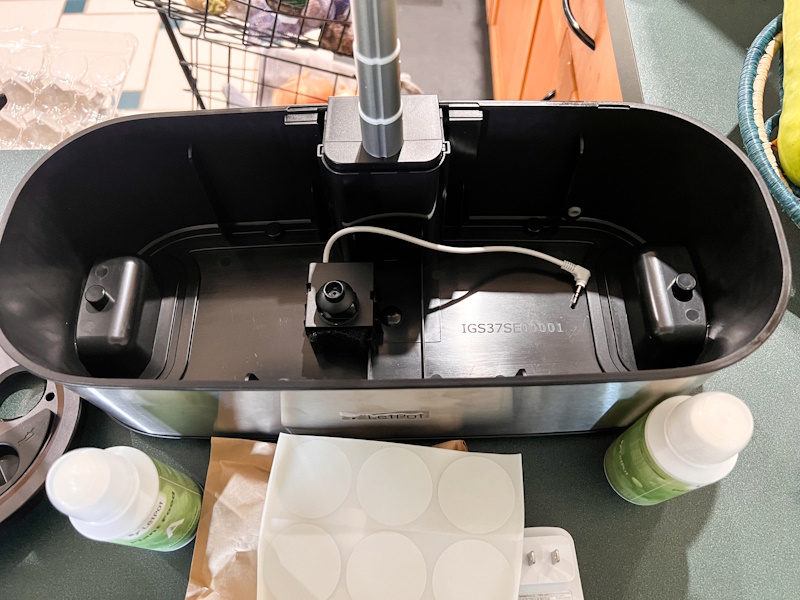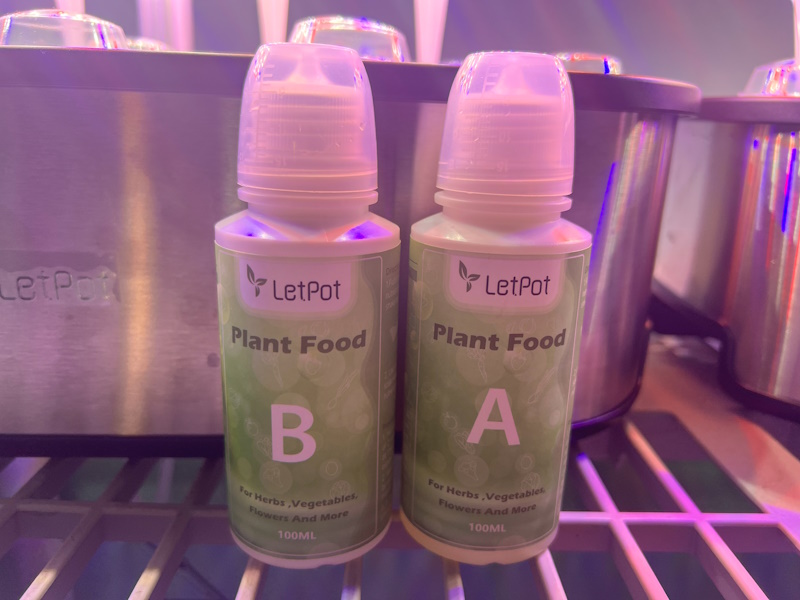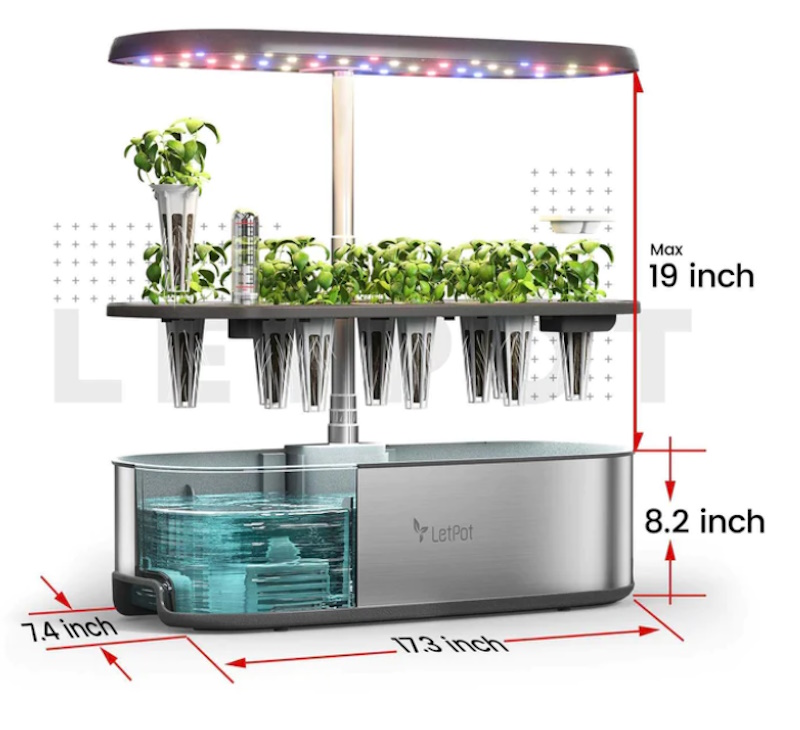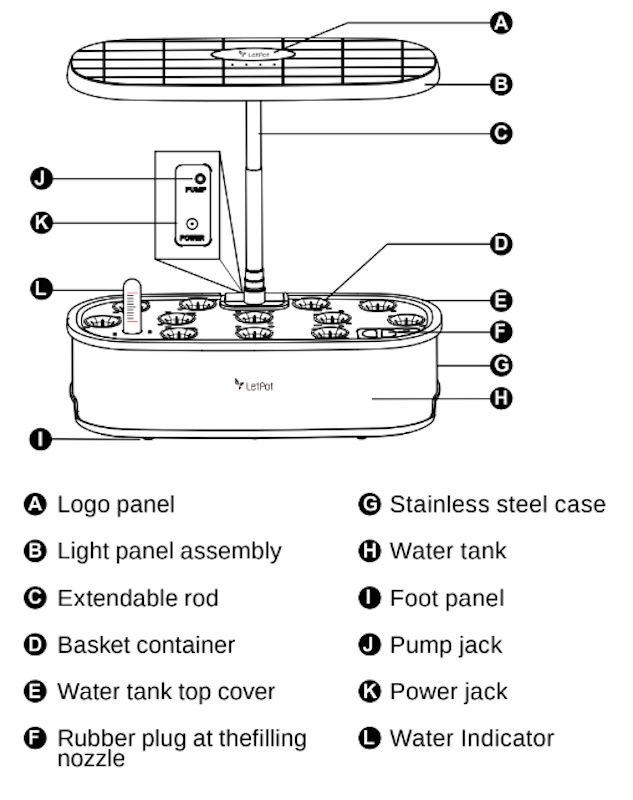 Setup
Setting up the LetPot LPH-SE Hydroponics Growing System is simple.
Step 1: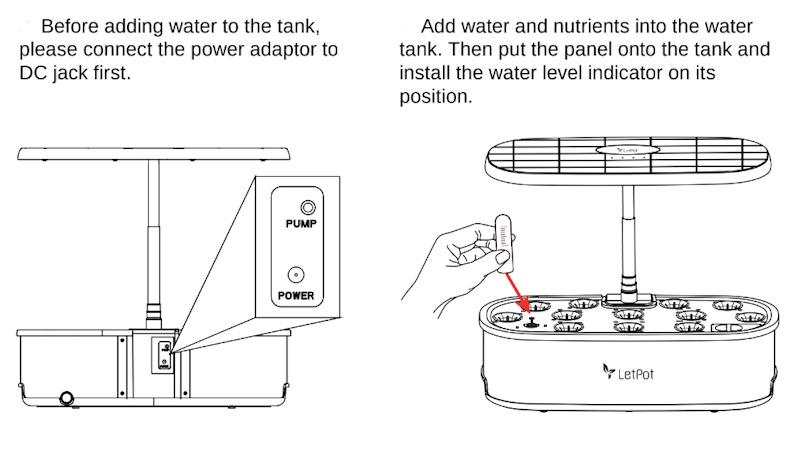 Step 2: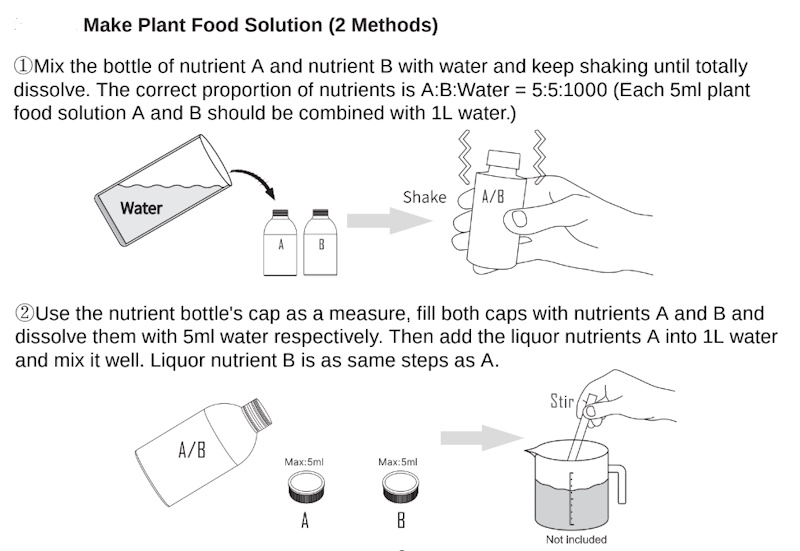 Step 3: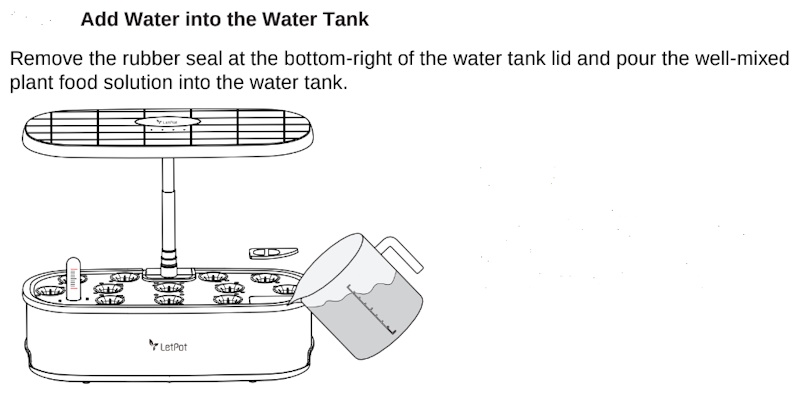 Step 4: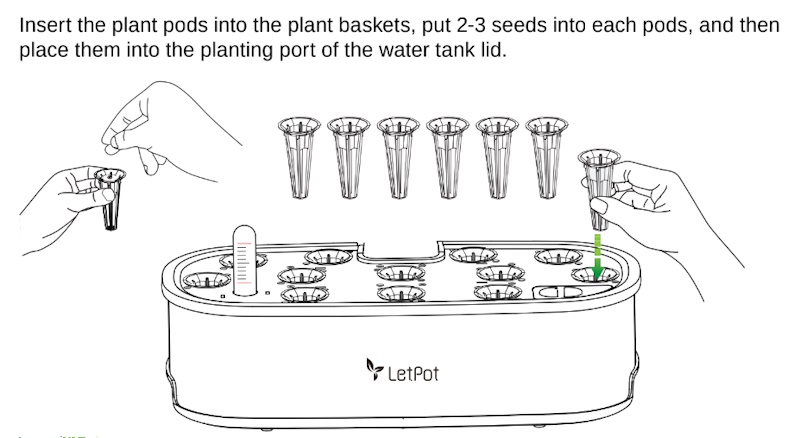 Step 5: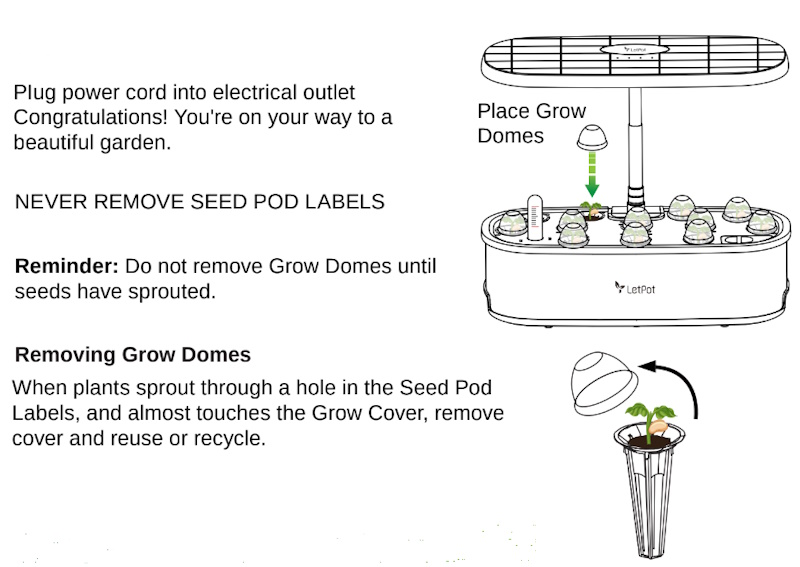 Here is what it looks like once planted: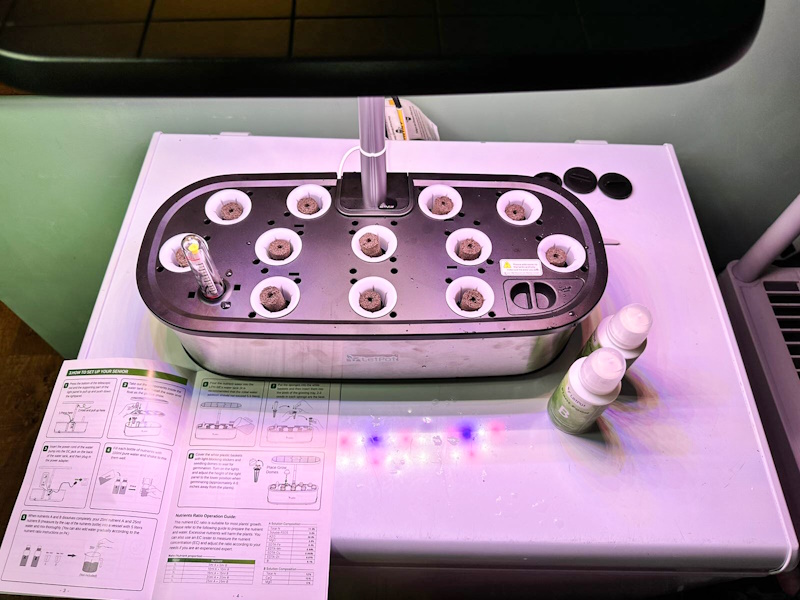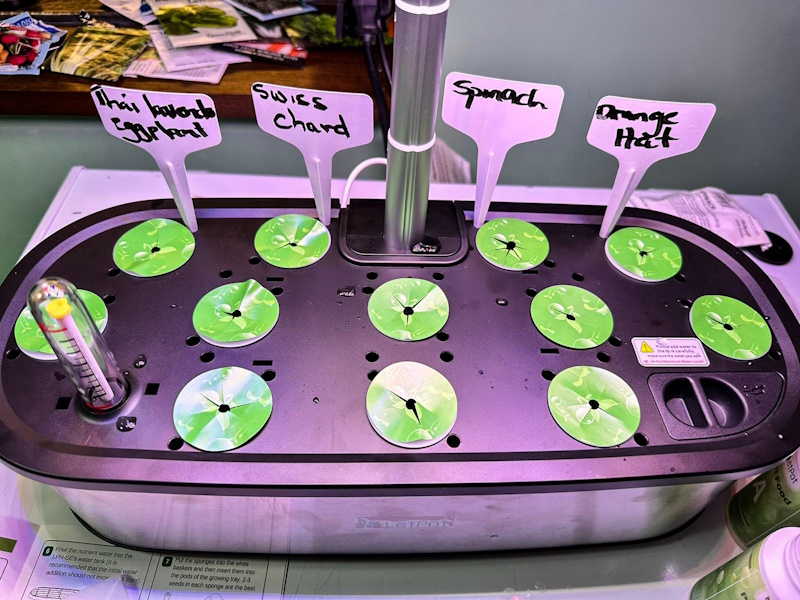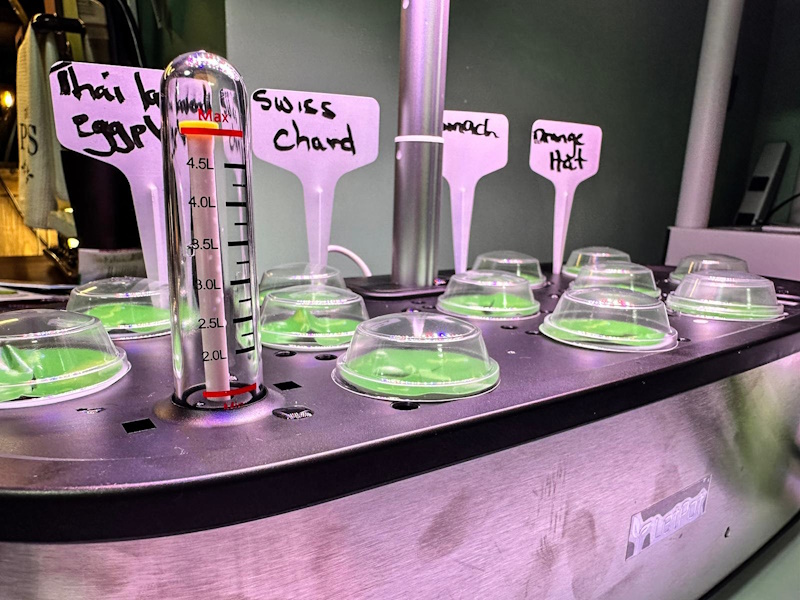 The following photos show some of the types of seeds that my wife planted in this LetPot LPH-SE Hydroponics Growing System: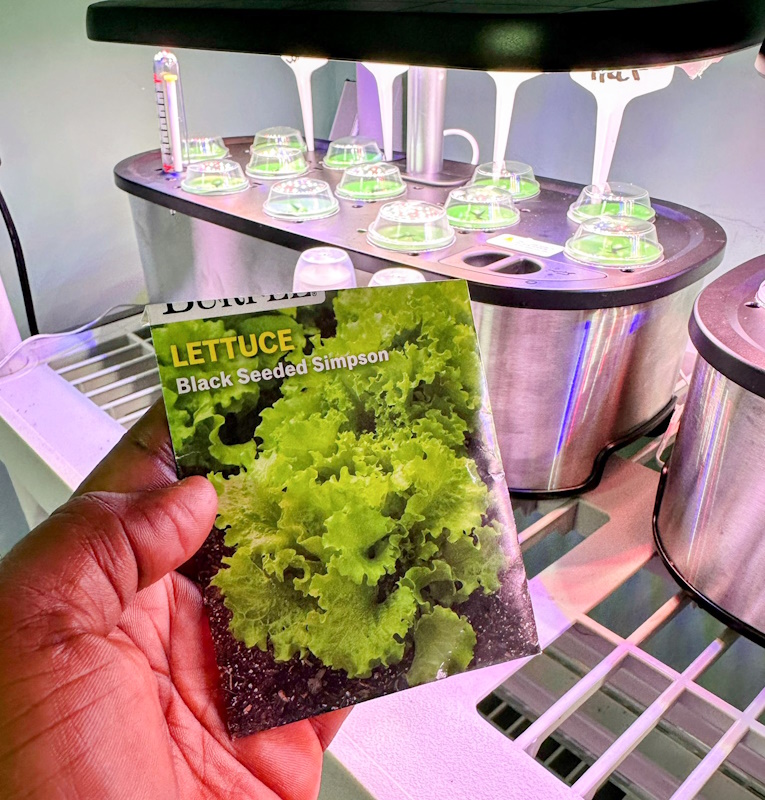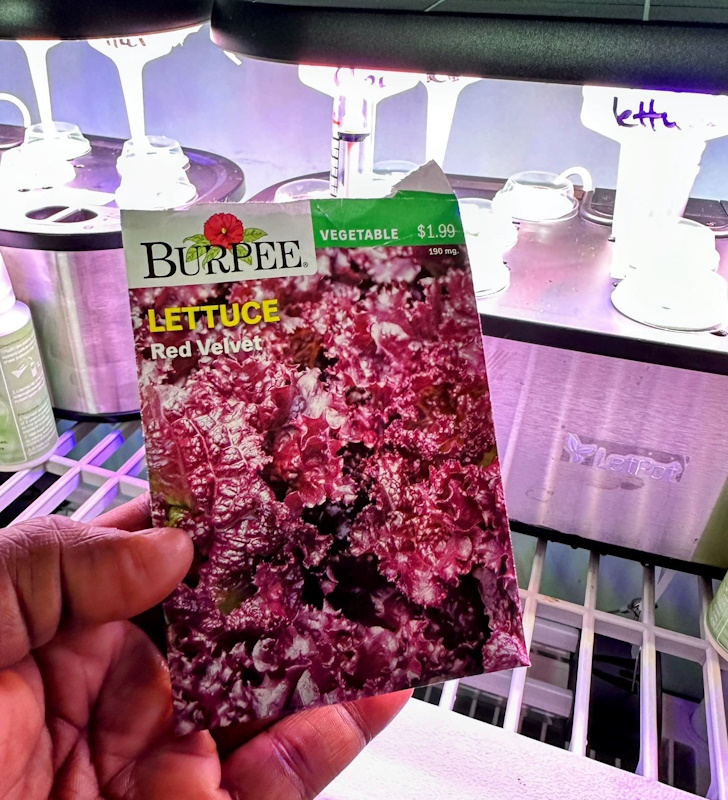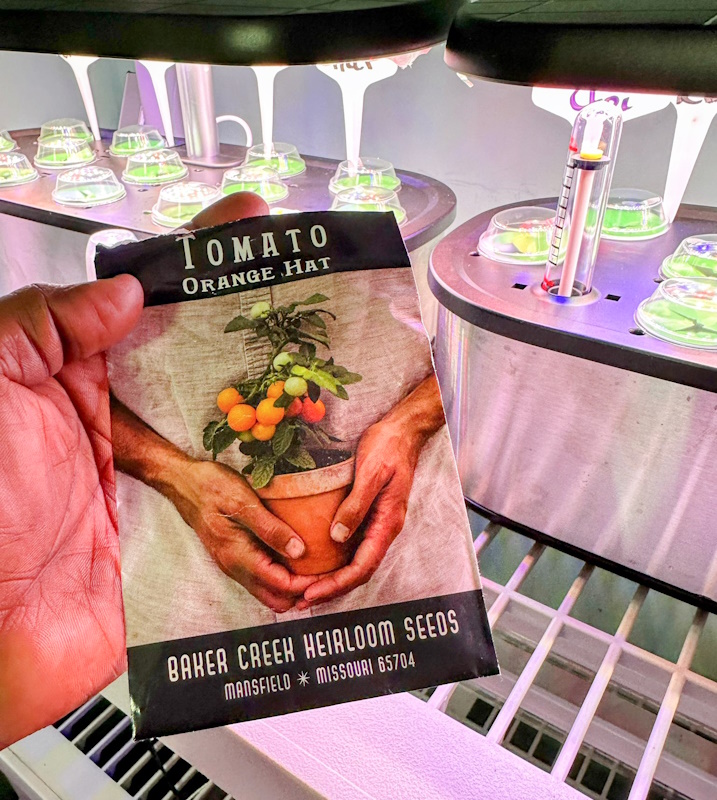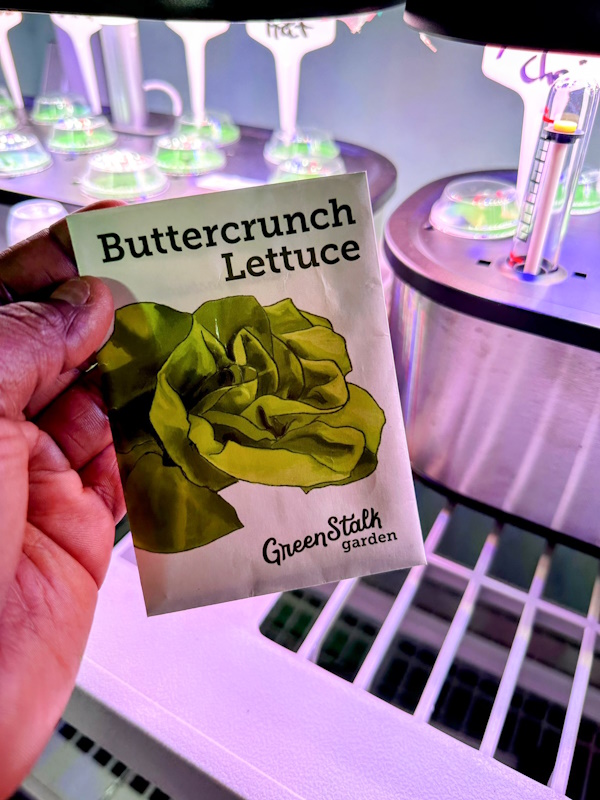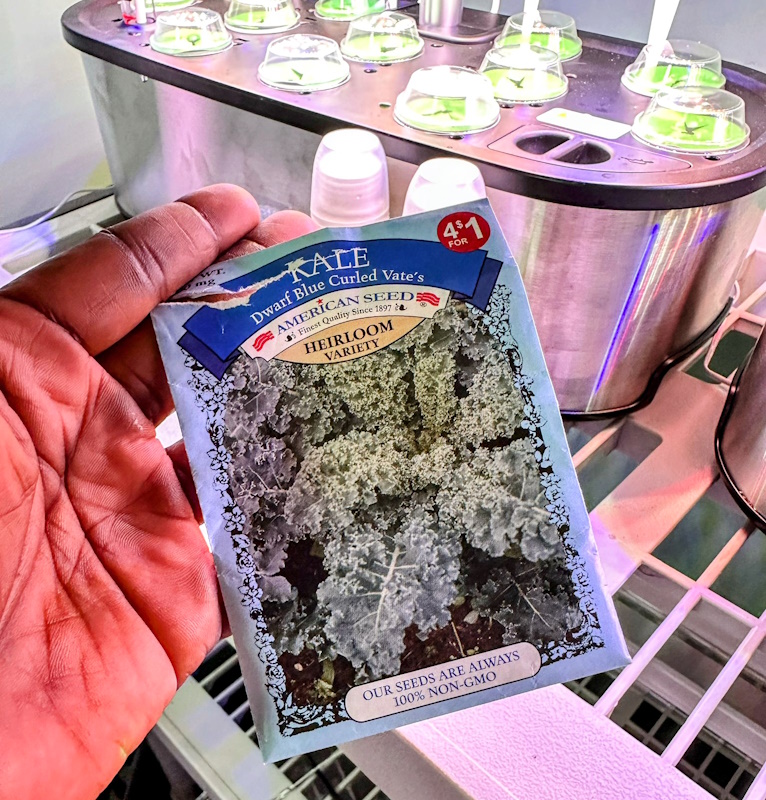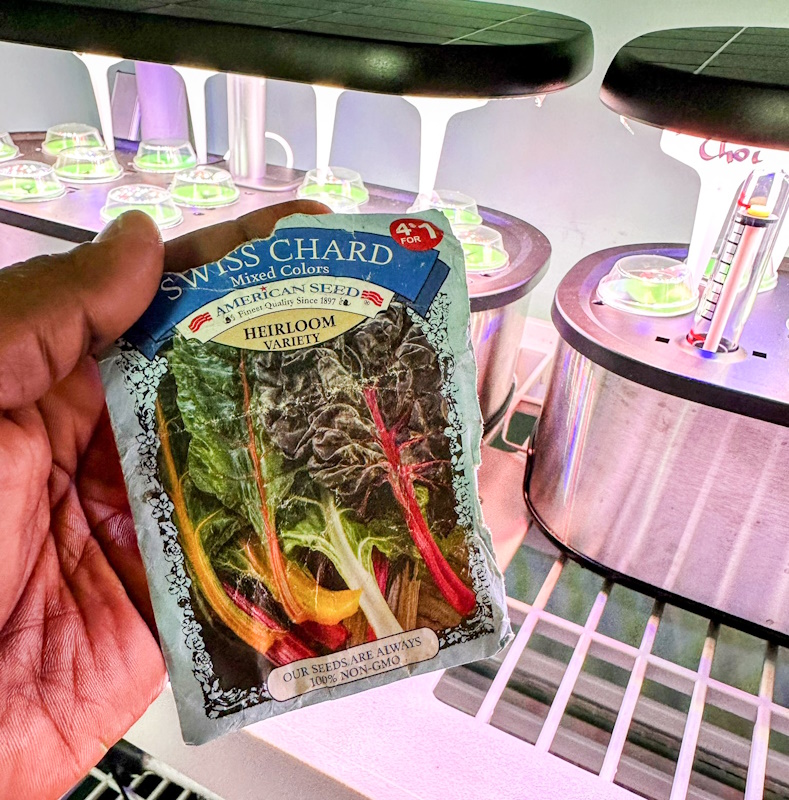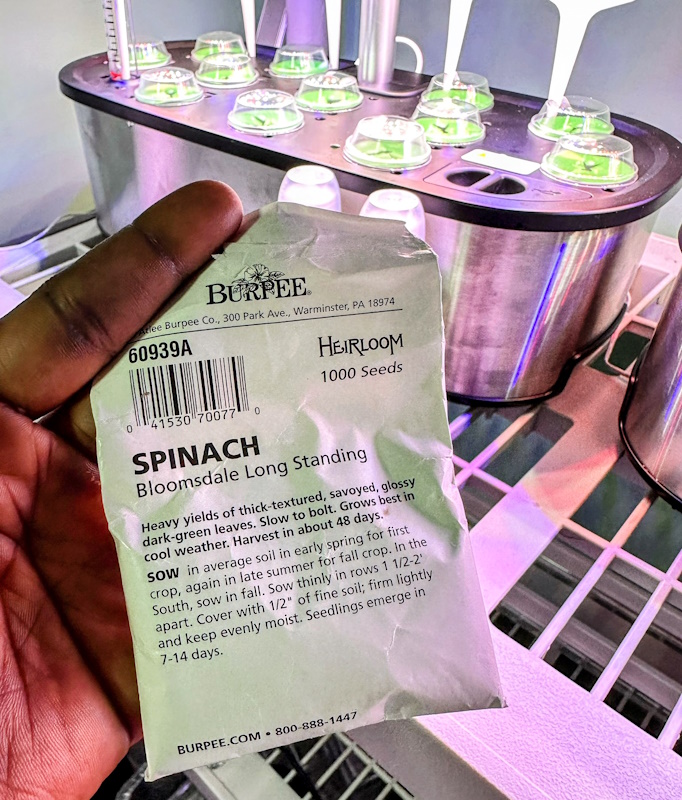 Performance
Our experience with the LetPot LPH-SE Hydroponics Growing System was mostly good. We did encounter some issues with setting the lighting schedule via the app and we ended up using the default on/off times. In addition, the lights on one of the LetPots worked according to the automated schedule while the other did not and still requires us to turn on the lights manually. It does shut them off automatically and according to schedule. Also, we did find that the devices would frequently disconnect from the wireless connection. I have high bandwidth and a robust wireless connection throughout my home.
The Control Panel: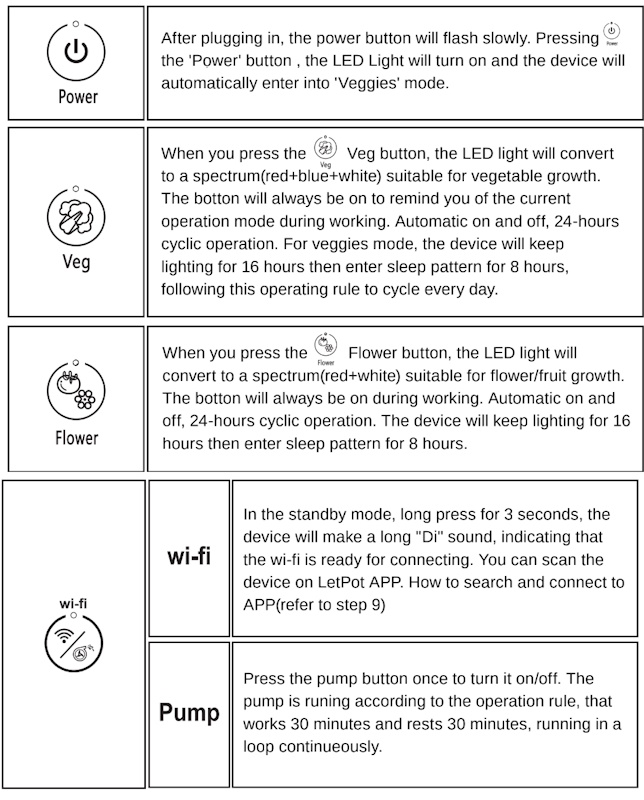 The following photos are just a glimpse of the period throughout the growing process: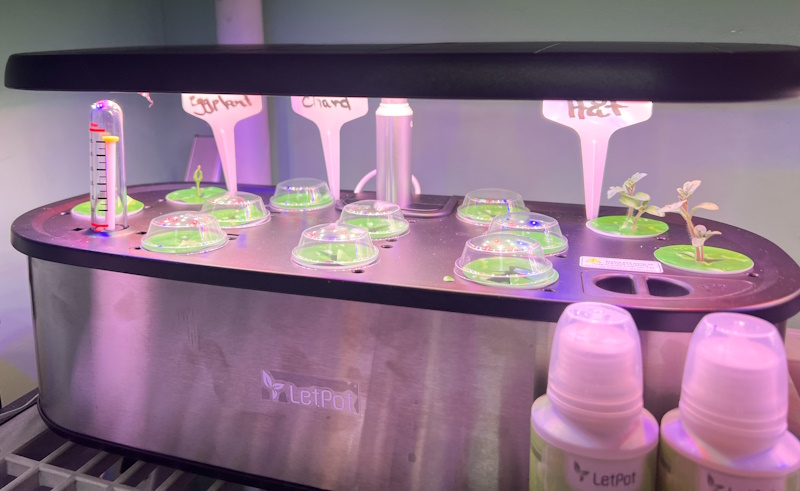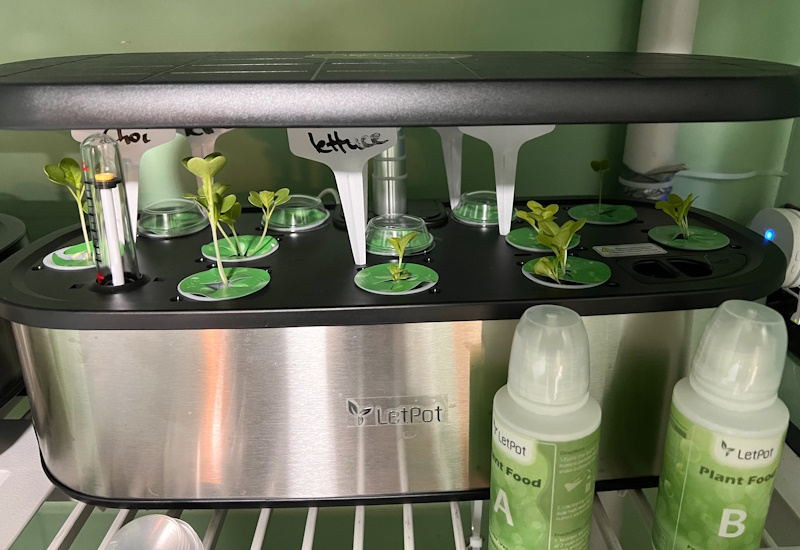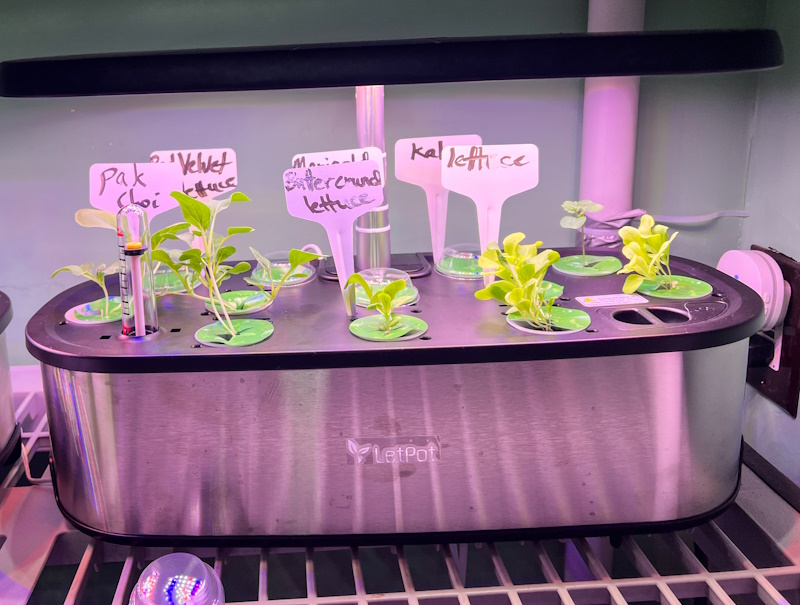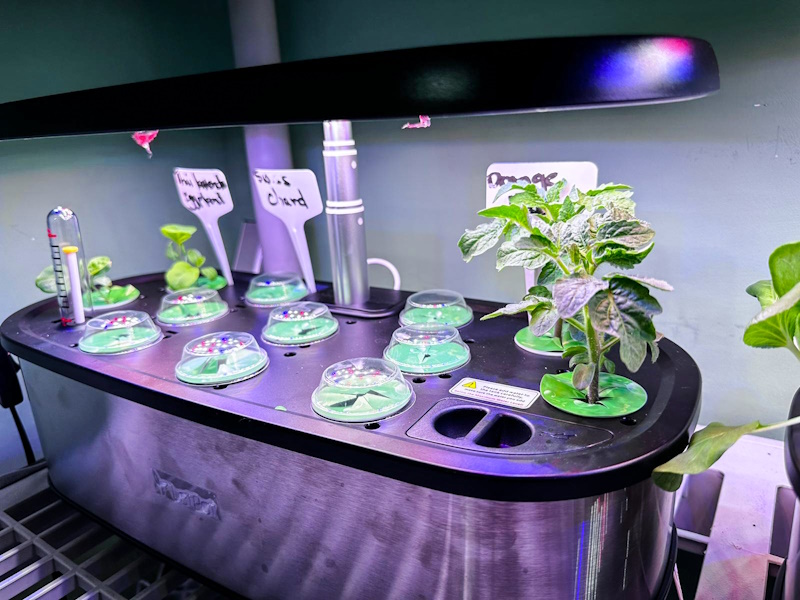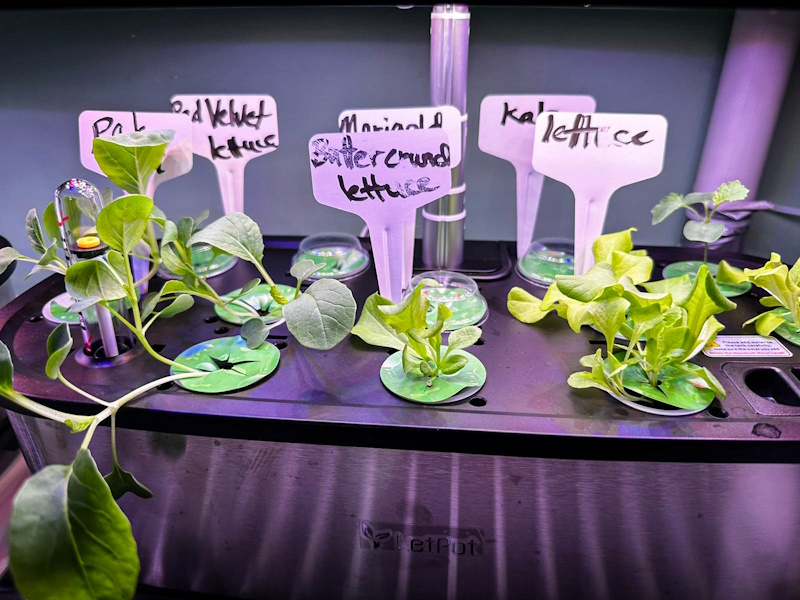 The App:
As you can see from the photos above, the plants progressed nicely and produced enough that if using multiple systems, the supply for salads would be adequate at least for my household. The system is silent and other than ensuring that the growing lights are at the correct height over the plants, on for the correct amount of hours daily, and the water level is adequate, not much more maintenance is necessary,
Checking water level: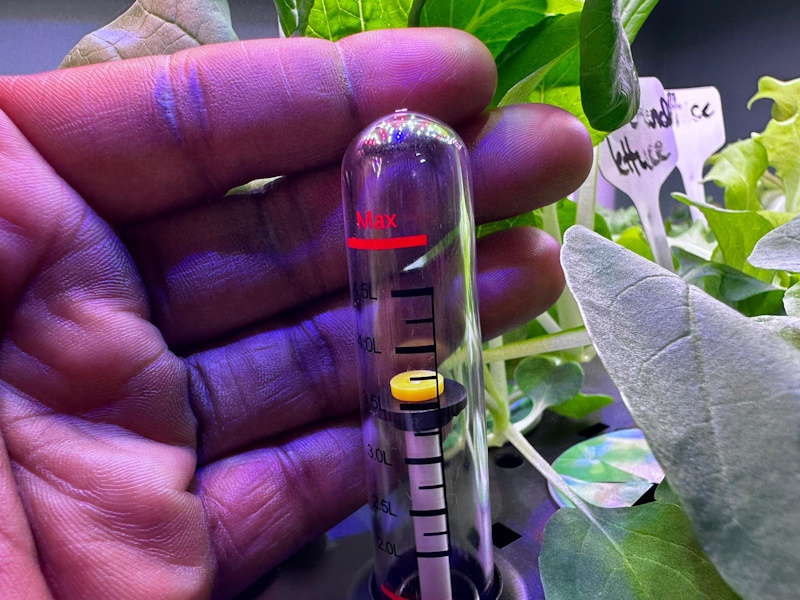 By now I know that you are wondering how things turned out. So, here you go:
What I like
The Attractive Design
All supplies necessary to get started right away are included
Easy to assemble and use
App controlled
The results
What I'd change
The app and lighting controls can be unreliable
Final thoughts
The LetPot LPH-SE Hydroponics Growing System works well for growing herbs and salad items indoors. It is easy to use and produces great results. I can see my wife with several more LetPot systems to even grow small tomatoes indoors. Well done!!
Price: $108.99 (each)
Where to buy: LetPot website and Amazon
Source: The sample of this product was provided by LetPot.