We use affiliate links. If you buy something through the links on this page, we may earn a commission at no cost to you. Learn more.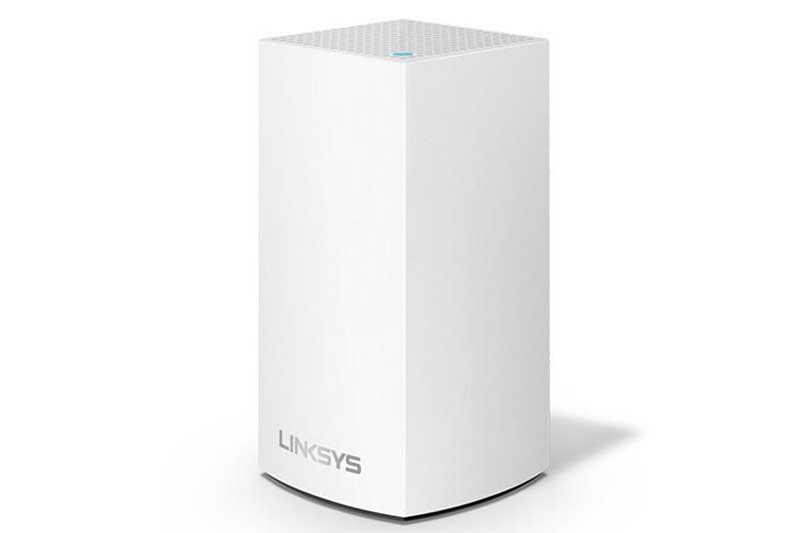 TL;DR: Enjoy brilliant WiFi coverage across homes up to 6,000 sq. ft. with this refurbished Linksys Velop Whole Home WiFi Router, now over 60% the regular price at just $106.99. 
Few modern annoyances are quite as grating as dealing with unreliable home WiFi, whether from dropped signals and dead zones to just plain problematic spots in your home. Even if you're running a premium-quality home router, it could still run into trouble getting a WiFi signal everywhere it needs to be, thanks to strange architecture, interference, and more.
A mesh network can help get around those problems – and with this refurbished Linksys Velop Whole Home WiFi Router, you can go a long way toward solving a home's infuriating WiFi coverage issues once and for all.
Rather than requiring every device in your home to channel their web connection through one central router, mesh networks like Velop work via distributed WiFi nodes, strengthening and extending its coverage web up to 6,000 sq. ft.
With 4.4 stars out of five on Amazon, this Linksys hub also features Intelligent Mesh, their proprietary tech. It allows nodes around your home to decide the strongest path available to keep all your web-enabled devices connected.
Meanwhile, their MU-MIMO technology further optimizes your connections, gauging the capacity and efficiency of your router for tackling even the most WiFi-intensive activities, like streaming video or playing games.
The router's dual bands can help keep up to 15 devices and other smart-enabled tech balanced at once, which makes this system ideal for large homes with up to five bedrooms.
These routers have all been inspected and certified by Linksys with a grade "A" rating. That means they'll arrive at your home in near-mint condition with minimal, if any, signs of previous use and are guaranteed to work like a brand-new system.
The only place you'll really feel the refurbished part of this router system is the price.
While the Linksys Velop Whole Home WiFi Router sells for nearly $300 in stores, you can now pick up this refurbished edition for just $106.99.
Prices subject to change.