We use affiliate links. If you buy something through the links on this page, we may earn a commission at no cost to you. Learn more.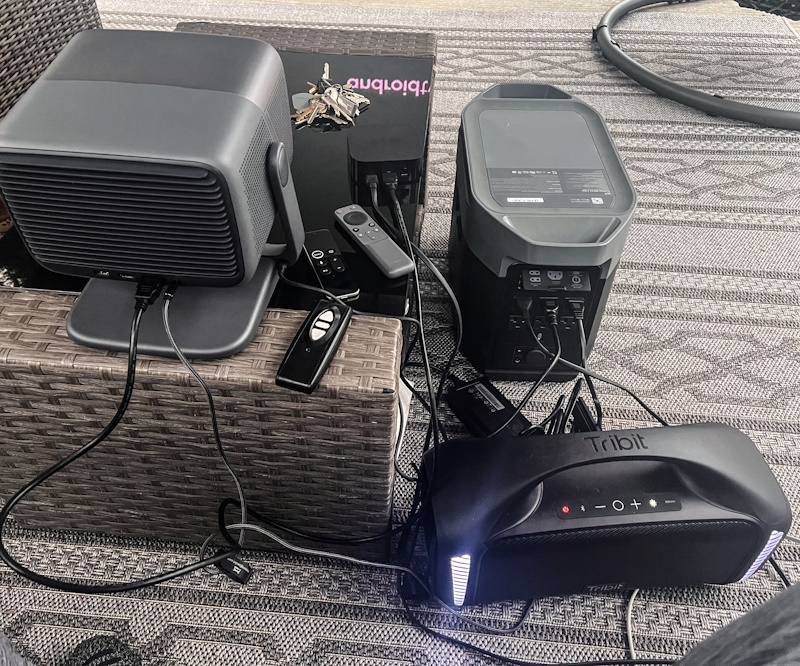 REVIEW – I have been hooked on portable power stations since I was lucky enough to test and review them. After reviewing my first few, and powering and charging some essential devices, I decided that when I purchased my home I would have a solar system with a backup battery installed as one of my first-phase improvements. Shortly after doing so, I was introduced to Ecoflow Power stations and I became a total addict. I have since been able to review several of Ecoflows power Stations including their whole house backup system, and not I am on a quest to take as much of my home as I can off the grid permanently. This Ecoflow Delta 2 Max Power Station with 220W Solar Panel is another step on my journey.
What is it?
The Ecoflow Delta 2 Max Power Station with 220W Solar Panel is a LiFePO4 Battery Portable Power Station. It features up to 3400W AC Output, and AC + Solar Fast Dual Charging allowing 0-100% charge in 1 hour. 
What's in the box?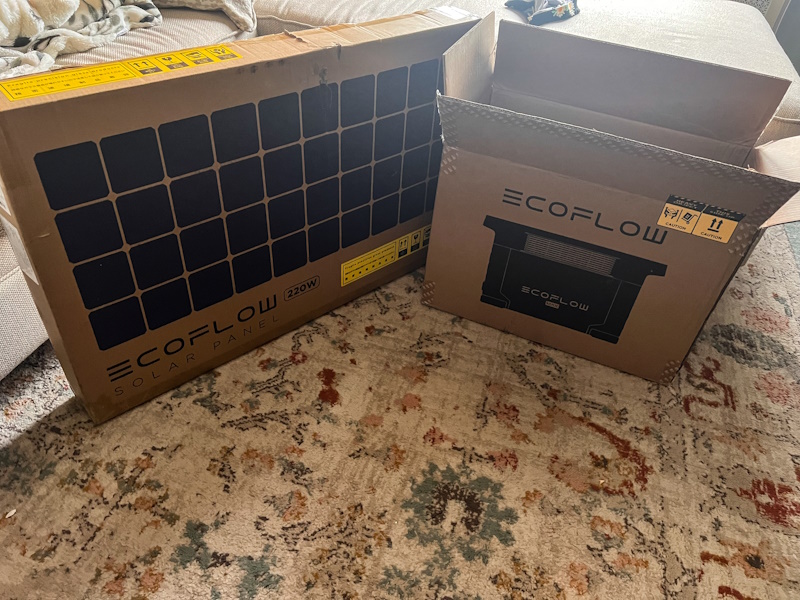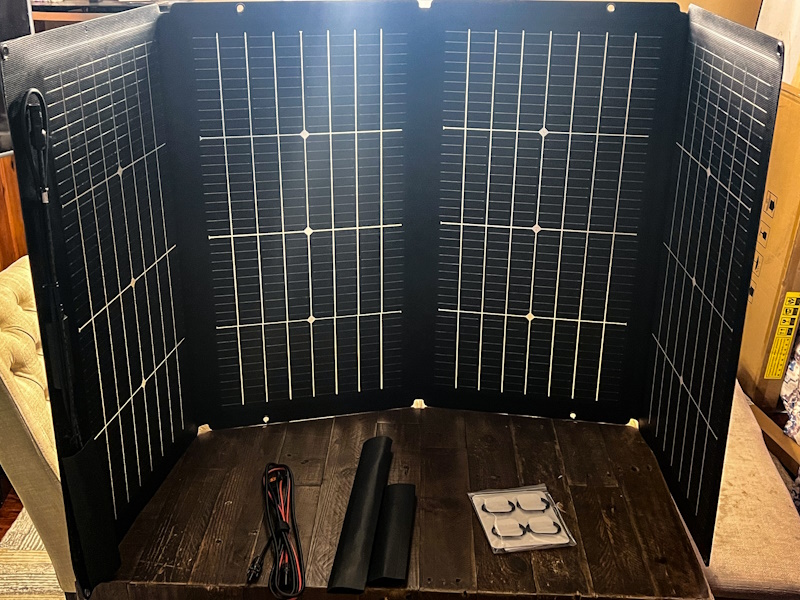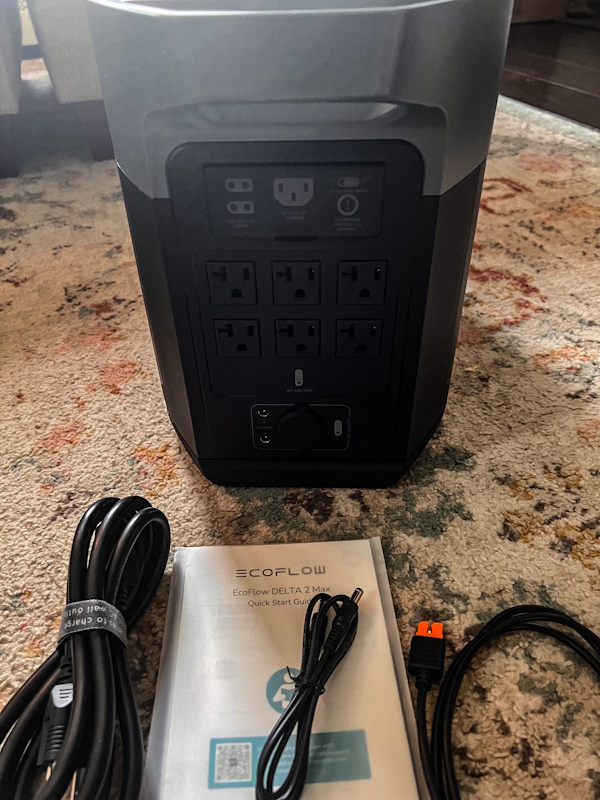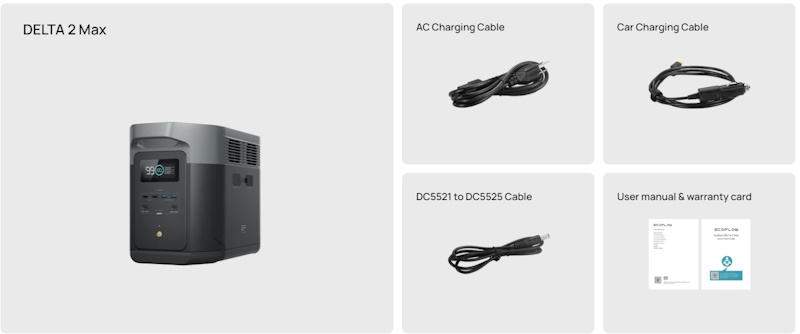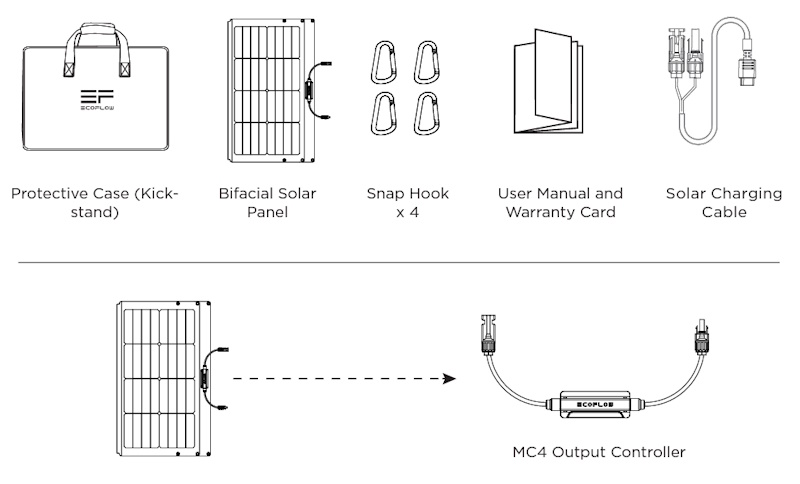 1 x Ecoflow Delta 2 Max Power Station
1 x AC Power Cable
1 x Solar to DC Cable
1 x Two-in-One Bifacial Portable Solar Panel
1 x Solar XT60i Cable
2 x User Manuals
1 x Solar Panel Case
4 x Carabiner Clips
Hardware specs
Delta 2 Max: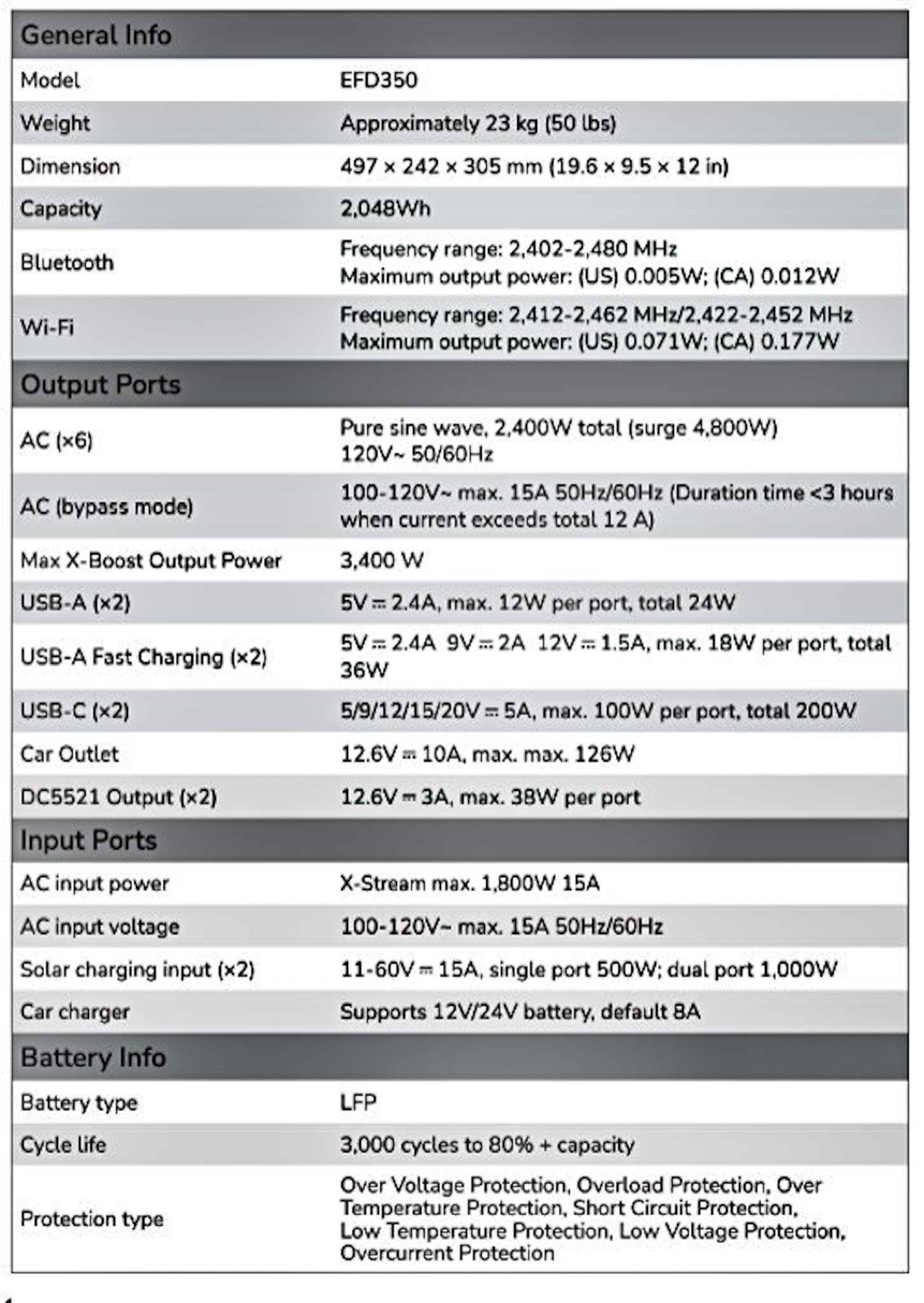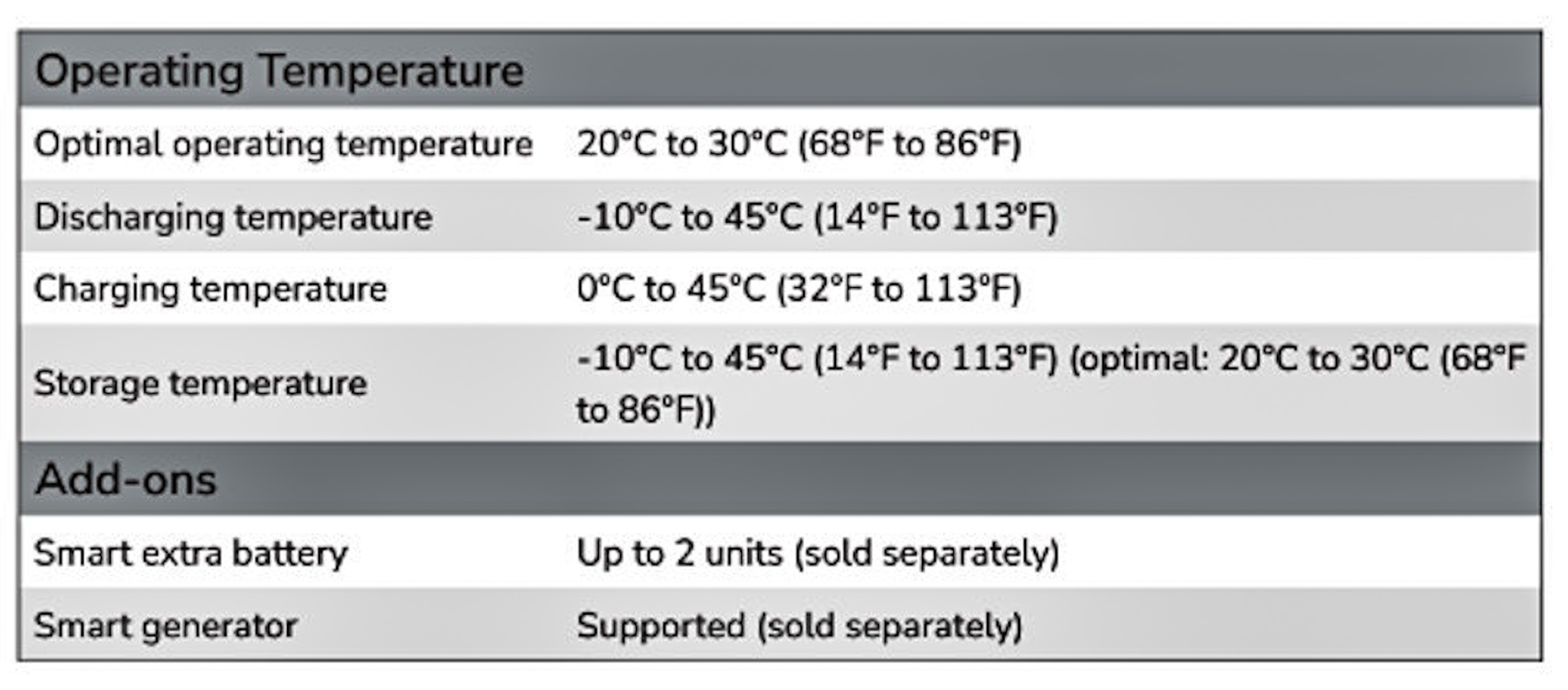 Solar Panel: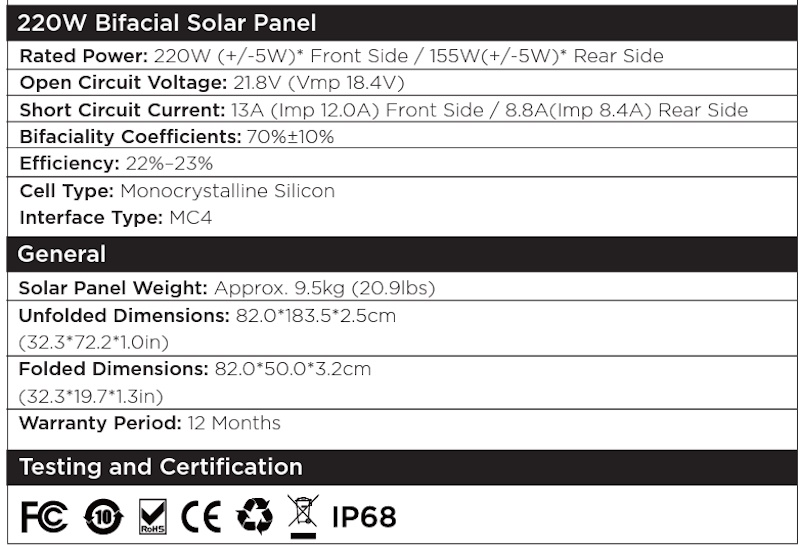 Design and features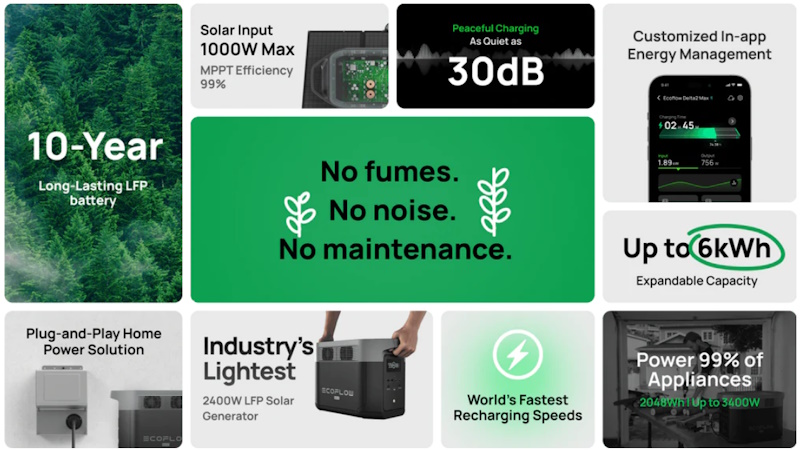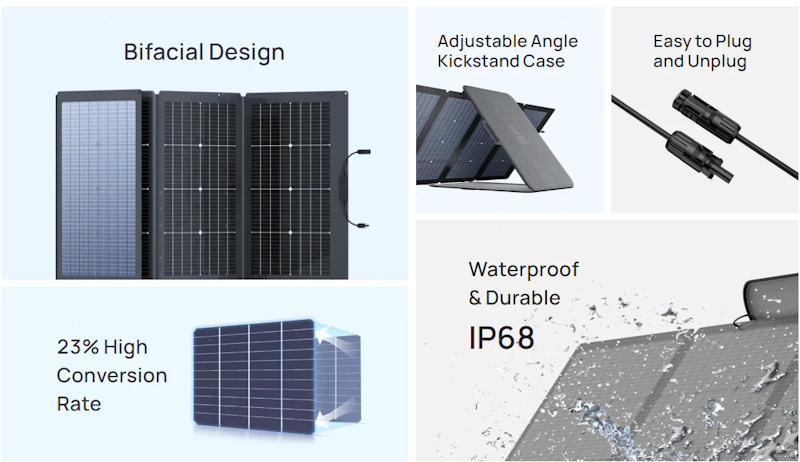 Expandable capacity: 2-6kWh expandable capacity to fit your energy storage needs. Add up to two DELTA 2 Max Smart Extra Batteries to hit a total of 6144Wh. Ideal for home backup, RVing, outdoors, or even everyday use.
Built to last 6× longer: Get 10 years of daily use until it hits 80% of its original capacity. That's down to its LFP battery chemistry giving you 3000+ cycles.
Massive AC output: With X-Boost mode get up to 3400W output power to run 99% of home appliances—power 15 devices at once including 6 AC outlets.
Fastest recharging: World's fastest AC recharging and X-Stream dual AC+Solar charging speeds. Up to 1000W solar input to charge in as fast as 2.3 hours.
Capture more energy: 99% MPPT efficiency maximizes solar generation anytime.
High conversion efficiency rating: guarantees a faster solar charging speed. 0-100% in 2.6 hours (4 sets), 3.5 hours (3 sets) and 5.4 hours (2 sets).
Customized in-app energy management: Prioritize solar or AC charging, view input and output power, battery levels, and more.
Comprehensive warranties: DELTA 2 Max includes a 5-year warranty and 12 months for the 220W Bifacial Solar Panel.
5-Year warranty: 5 years for DELTA 2 Max, 12 months for 220W Solar Panel.
The Ecoflow Delta 2 Max Power Station is a hefty portable power station that features connectivity ports on the 2 narrow sides and 2 ports on one of the longer sides that allow you to add 2 external batteries. This power station can be charged via AC, DC, and Solar. It features vents on the side for airflow and 2 handles for carrying. The LED screen on the top half of the front of the device provides all of the necessary power and charging information.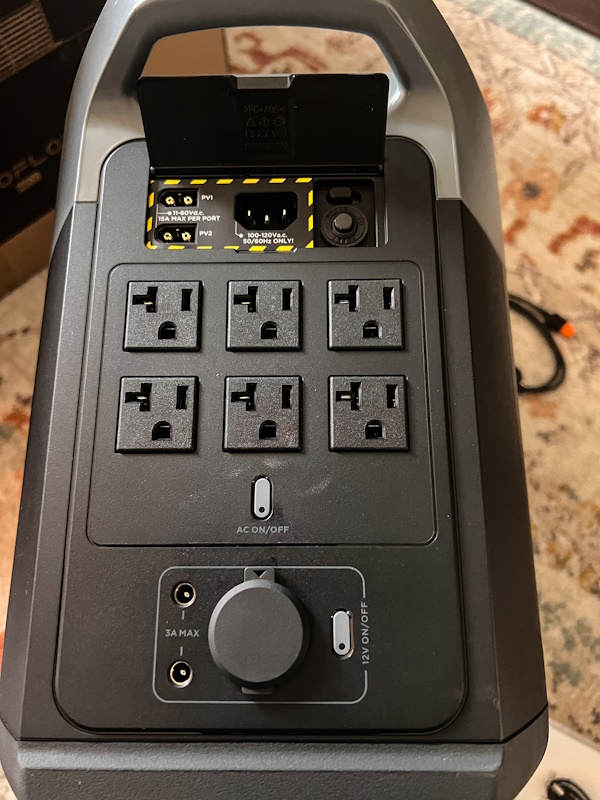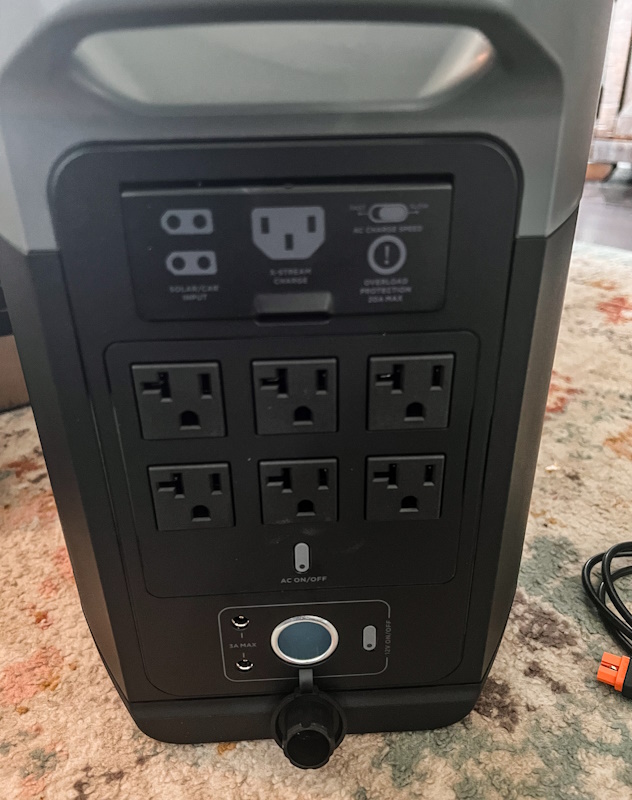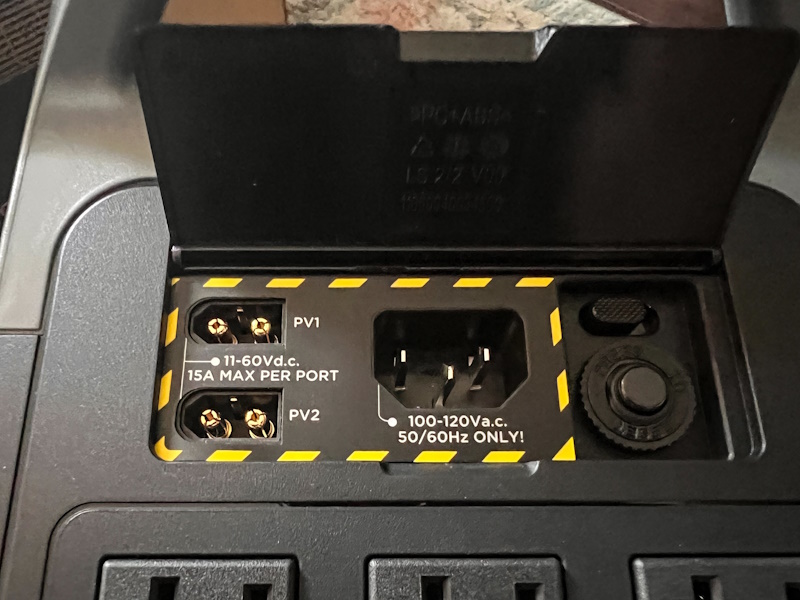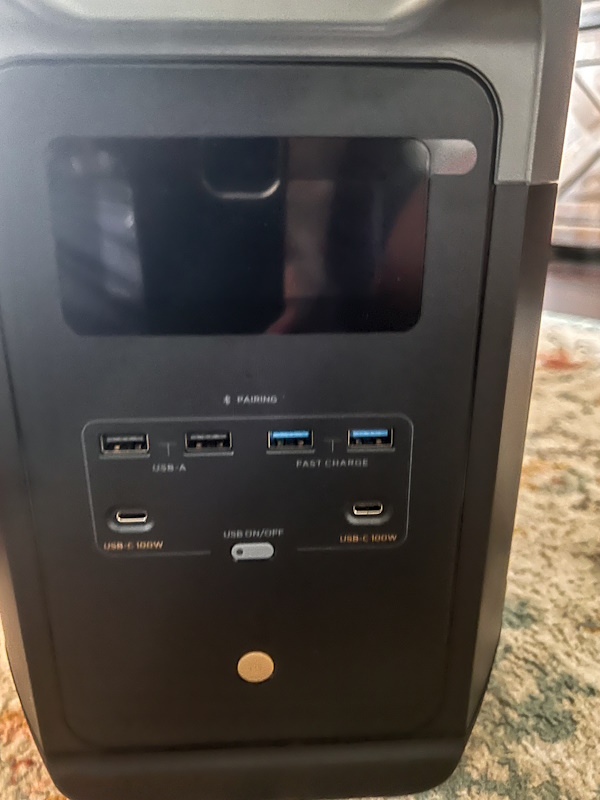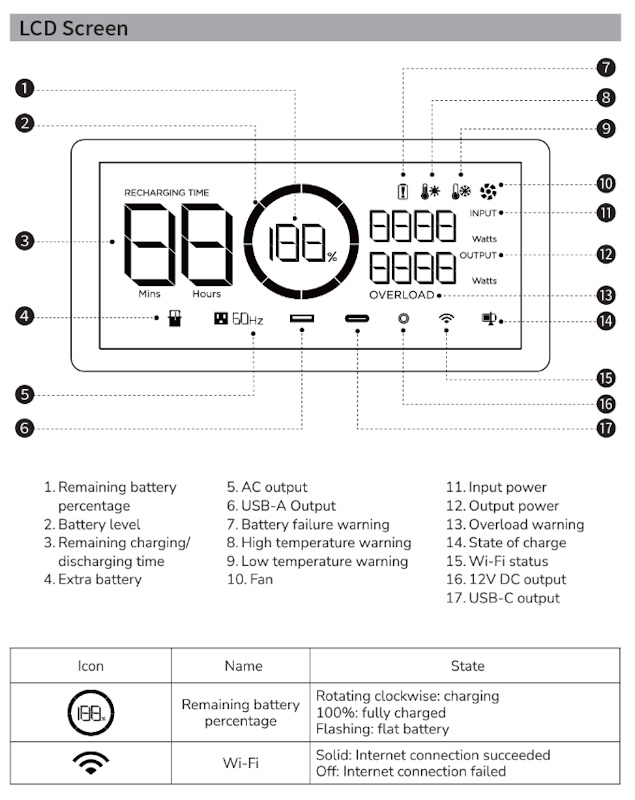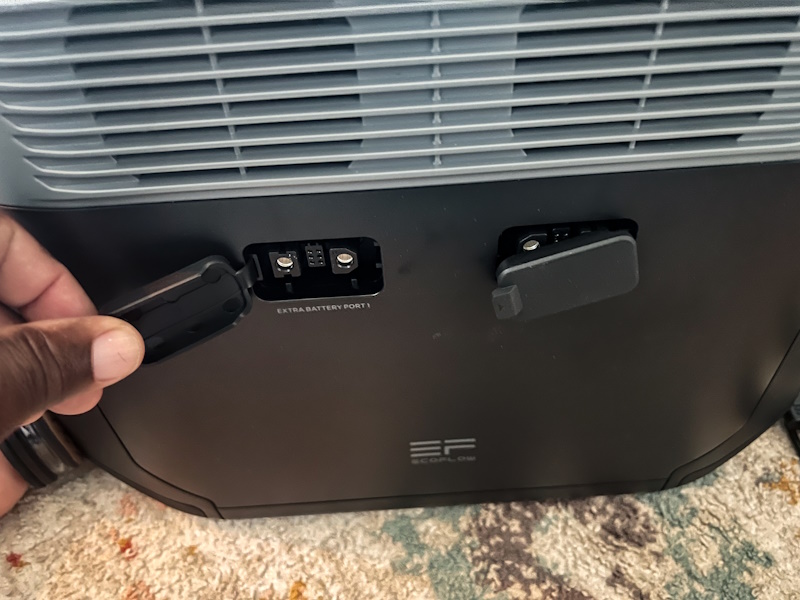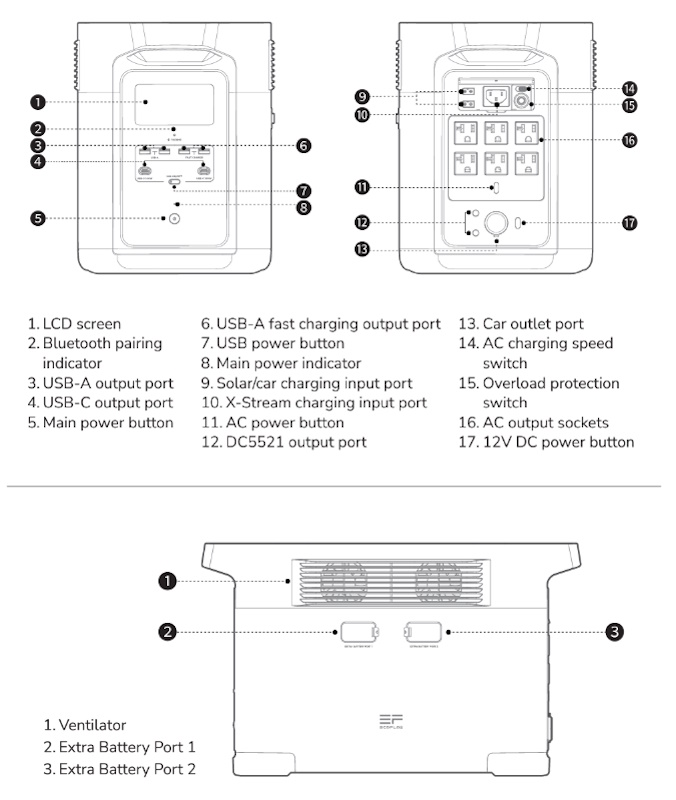 Setup & Performance
If you decide to use the Ecoflow Delta 2 Max Power Station with the 220W Solar Panel, then setup is easy. Simply take the panel out of its case, unfold the panel, and attach the case as a stand. This is genius portability and adaptable to any on-the-road or even at-home need for temporary charging.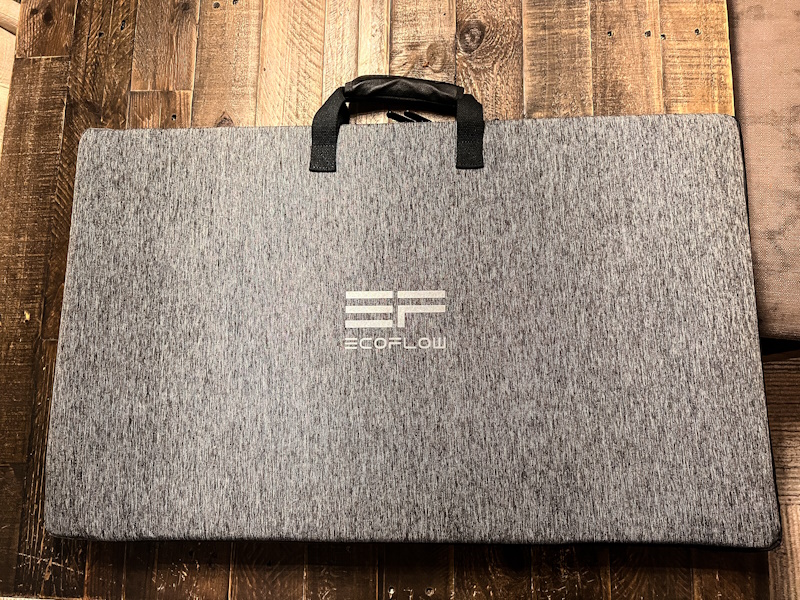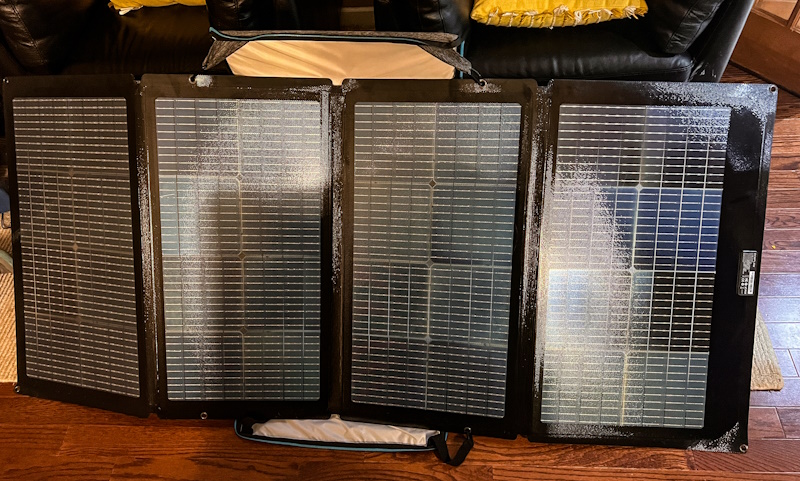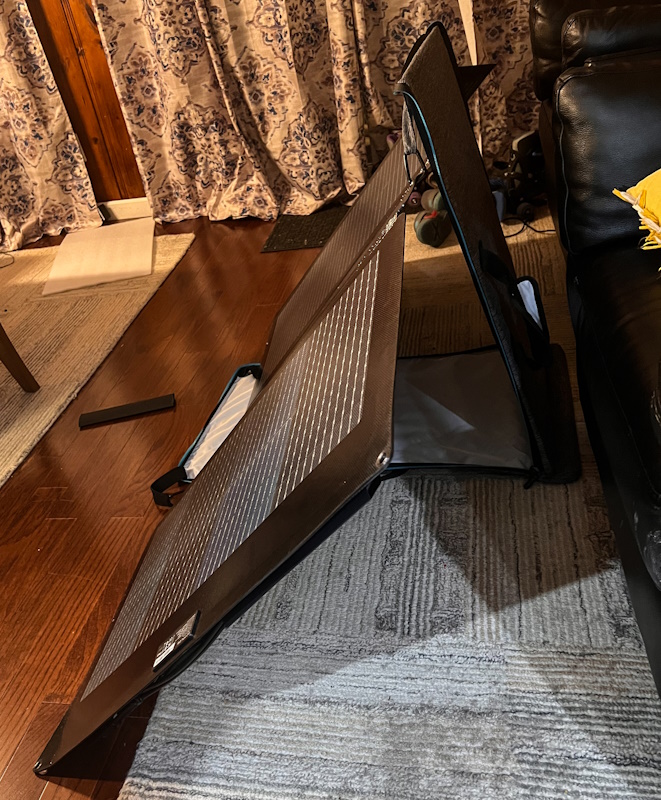 For my project, I want to use the Ecoflow Delta 2 Max Power Station with permanently installed panels to power my office off of the grid all year long. Ecoflw graciously agreed to send me their 100W rigid panels. When they arrived in 2 boxes, I first assumed that they sent 2 x 100W panels, but once I opened the boxes, I realized that each box contained 2 x 100 W panels for a total of 4 x 1ooW panels. This is great for this power station since it has a unique design that includes 2 x solar inputs. When I finally complete my installation, I will actually have 2 x 200W panels connected in series plugged into one solar input. and 4 x 100W panels, 2 each in series and then in parallel with each other (2S2P) for a total of 400 W into each solar input. For those of you who do not understand the connectivity, it would be too much to explain here in detail. It is important to understand from the specifications the maximum voltage and wattage the Power Station can handle and know how to calculate the cumulative output of the solar panels based on how they are connected together. The photos below show the rigid 100W panels that I received, and the solar panel supports that I used.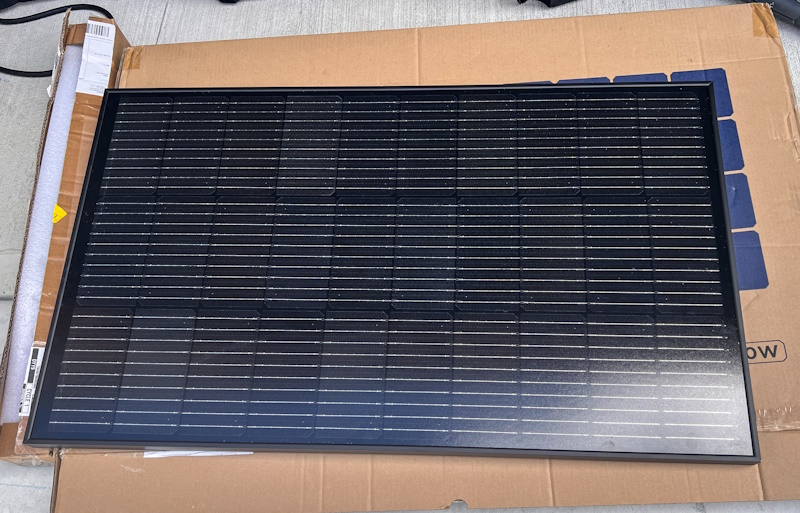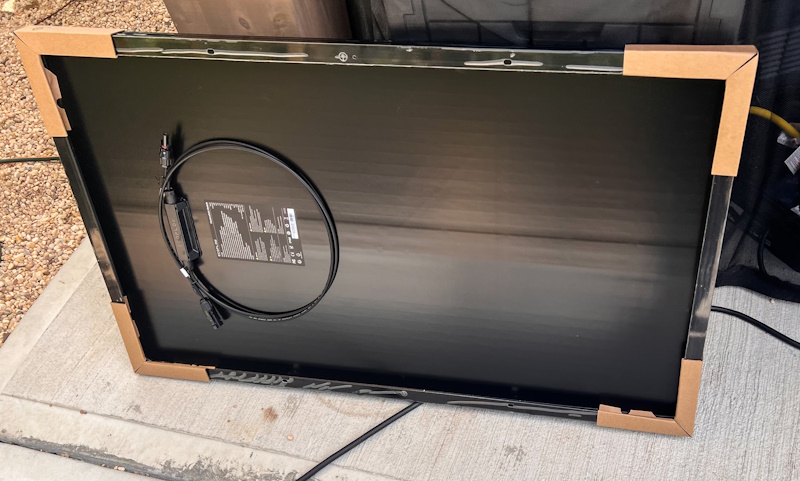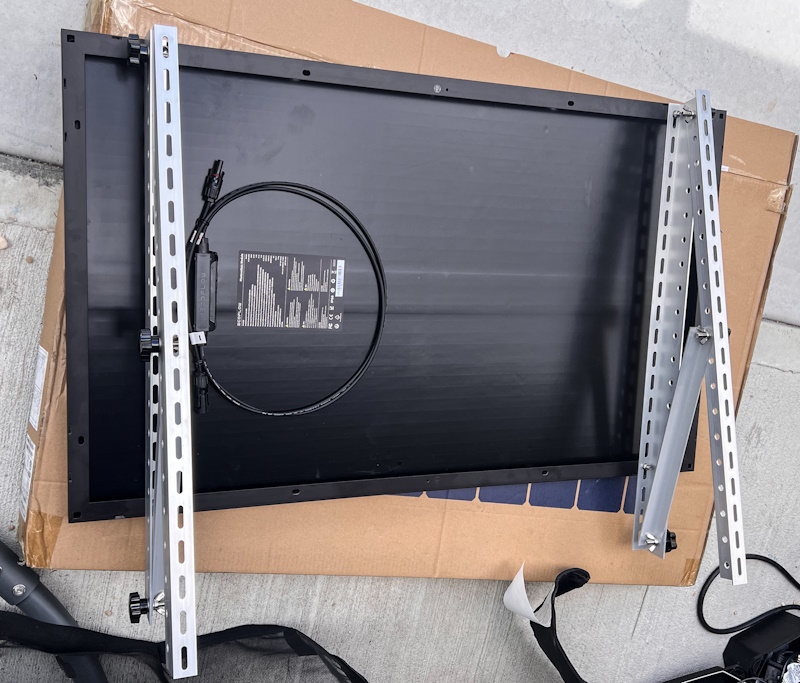 My next step was the build a base on the location in my yard that I chose, and to mount the solar panels.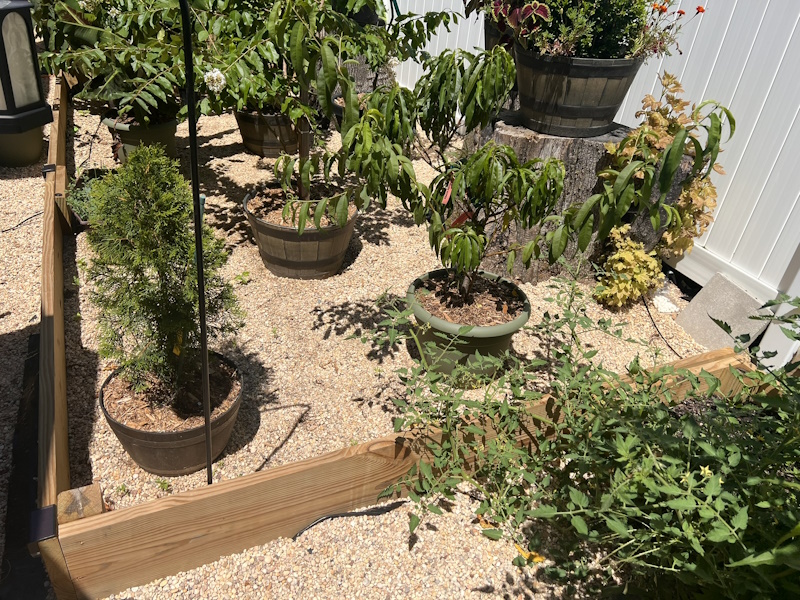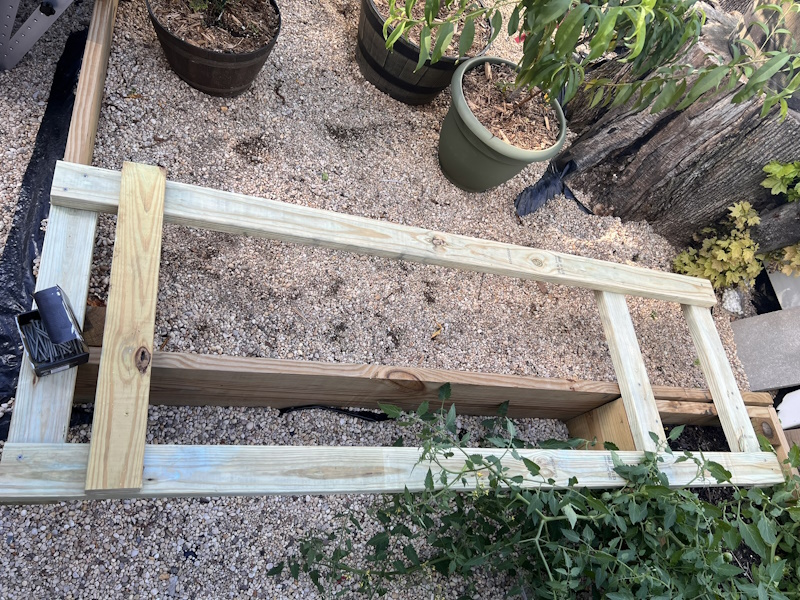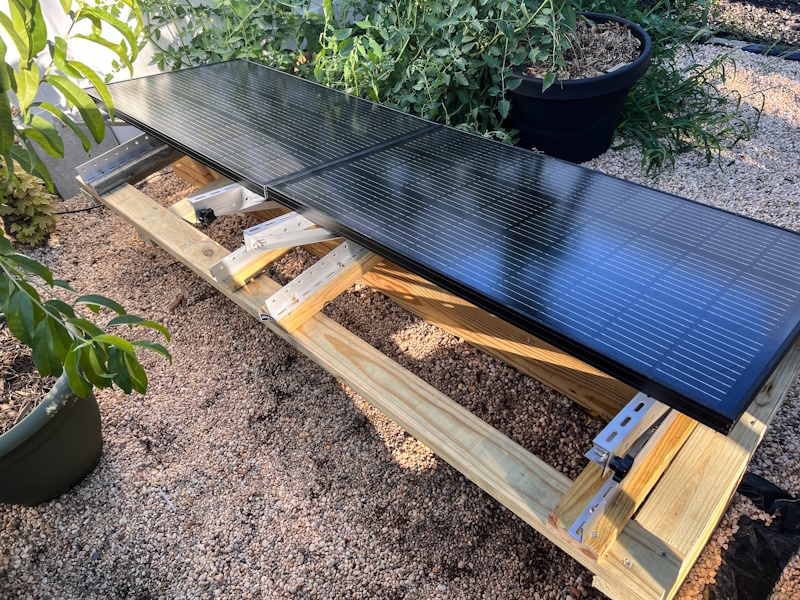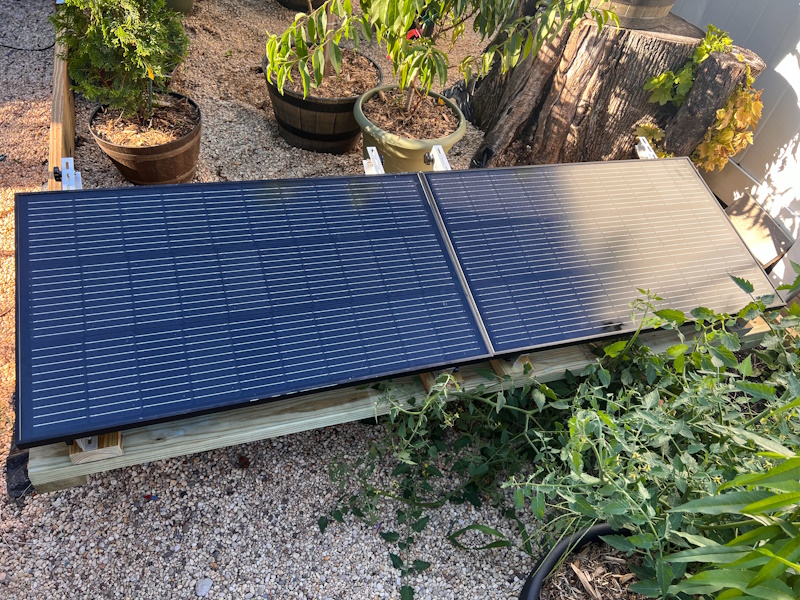 Once I mounted the solar panels, I connected the MC4 extension cable to the XT60i solar cable that I purchased. These were needed to extend the cables d from the location where the panels are installed to where I would use the Ecoflow Delta 2 Max Power Station.
App:
As with all of the Ecoflow devices I have reviewed, you can add the Ecoflow Delta 2 Max Power Station to the Ecoflow app for configuration, management, and monitoring. Here are some screenshots:
Overall, much like all of the other Ecoflow Power Stations that I have tested and reviewed, the Ecoflow Delta 2 Max Power Station is a great device to have and its capability allows you to use it in a portable way or as a power source for dedicated 24 x 7 x 365 off the grid power. I love the dual solar inputs that add so much flexibility and the bundle that includes the 220W bifacial solar panel means that it can be plugged into a "permanent" system and still removed when needed to fulfill your power needs on the road. I should also mention the number of AC and USB ports and charging options. It is hefty and well-built and should withstand the test of time.
What I like
The build quality
The power it is capable of producing
The number and variety of connectivity
The sleek design
The reliability
The customer support
The ease of installation and use
What I'd change
Final thoughts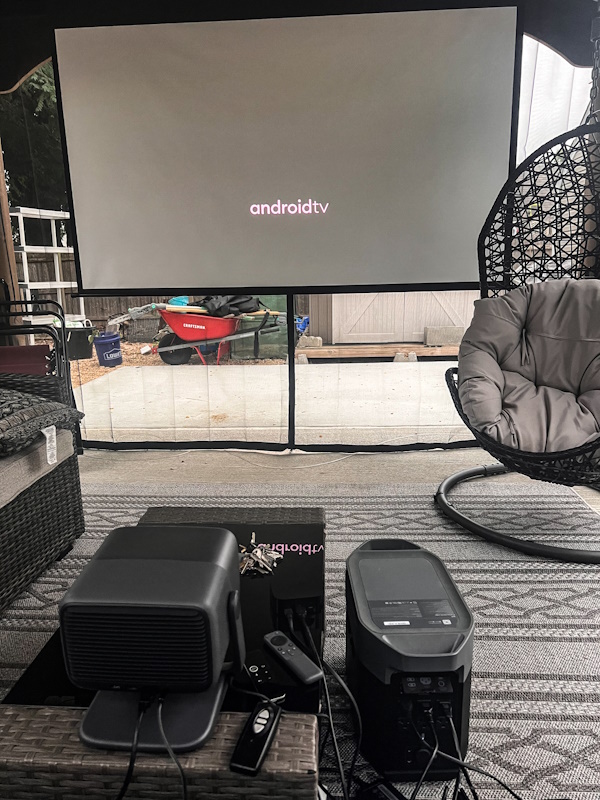 The Ecoflow Delta 2 Max Power Station with 220W Solar Panel is another great package from Ecoflow with 2 excellent devices. The 220W Bifacial solar panel offers a great on-the-go charging option that folds nicely into its own carrying case with a built-in stand and it will fit in even the smallest car trunk. The Delta 2 Max is a gem and with the 2 solar inputs, is built for maximizing the off-the-grid potential. I hope to add a Smart add-on battery and take my office/studio completely off the grid. Another well done and two thumbs way up for Ecoflow.
Price: $2499.00 – Amazon; $2099.00 – Ecoflow
Where to buy: Amazon, Ecoflow
Source: The sample of this product was provided by Ecoflow.