We use affiliate links. If you buy something through the links on this page, we may earn a commission at no cost to you. Learn more.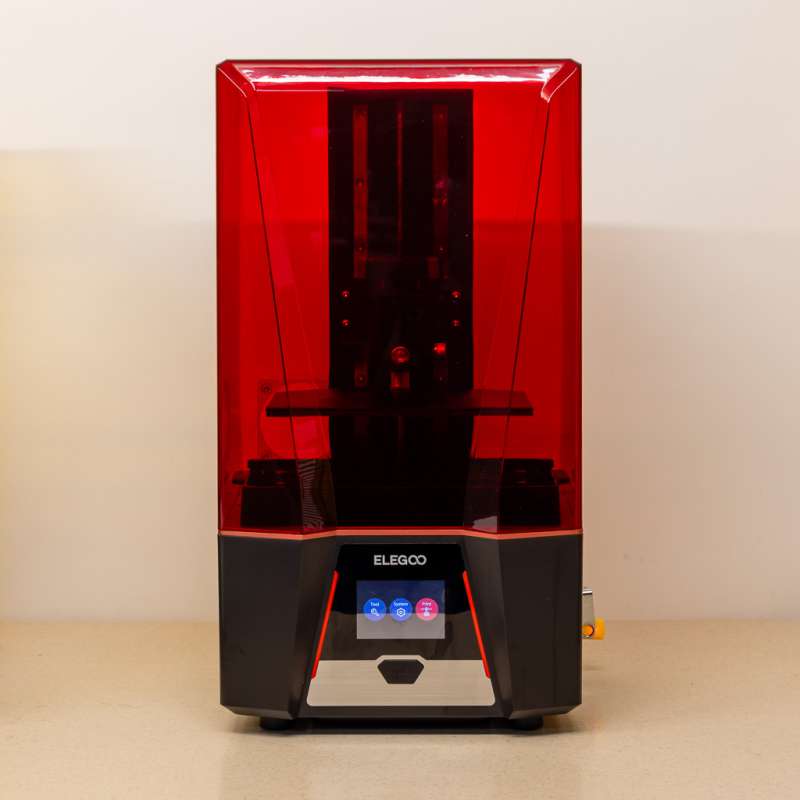 REVIEW – In the past year, I've made literally 1000's of parts on my resin 3D printers. I'm not an expert, but I have a lot of real-world experience. However, all of that experience was with one brand of resin 3D printer. So when the Elegoo Saturn 3 12K resin printer review offer came along, I decided to give another brand a try.
What is it?
The Elegoo Saturn 3 is an MSLA resin 3D printer that features a 10-inch 12K mono LCD.
What's in the box?
Elegoo Saturn 3 12K resin 3D printer
USB Air Purifier
Build Platform
Resin Tank
USB Flash Drive
Mask
Gloves
Funnel
Spare Screws
User Manual
Power Adapter
Tool Kit
Scraper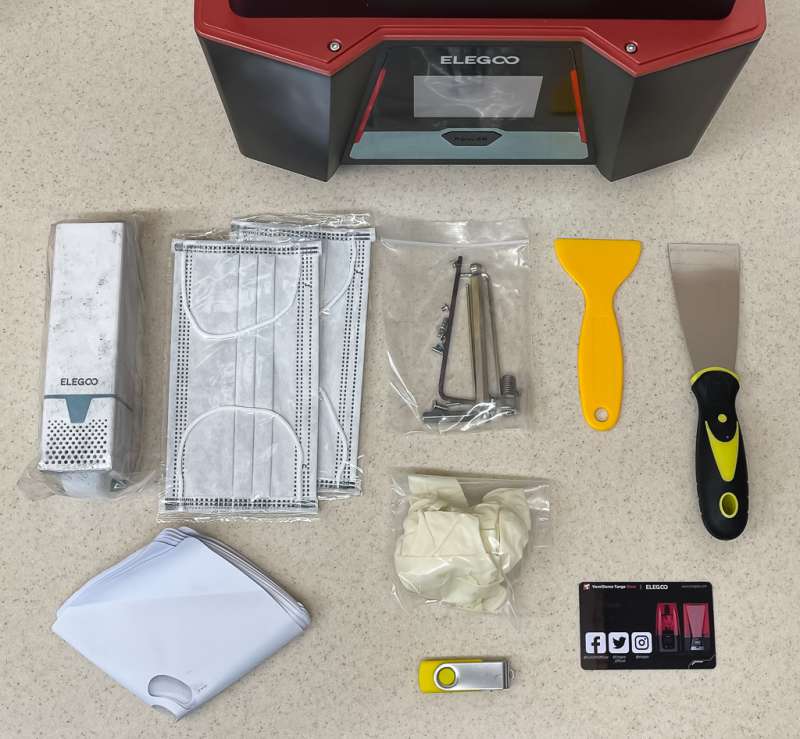 Hardware specs
Exposure Screen: 10-inch 12K mono LCD
Build Volume: 218.88×122.88×250mm (8.62×4.84×9.84 inches)
Resolution: 11520×5120
XY resolution: 19×24 microns
Speed: Up to 70mm/h
Touch Screen: Resistive Touch
Z-Axis: Linear Rails
Release Film: PFA
File Transfer: USB only
Light Source: COB + Fresnel Collimating Lens
Slicing Format: Open-Source GOO Format
Screen Protector: 9H Tempered Glass
Air Purifier: Supported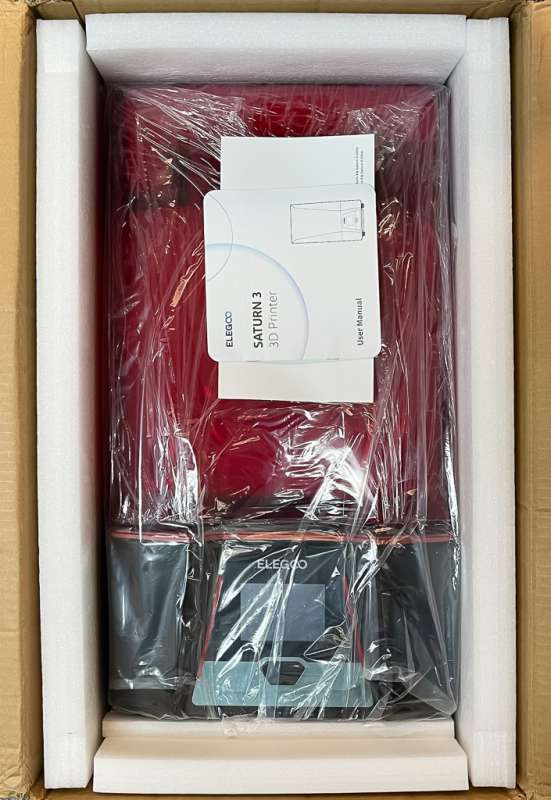 Design and features
I have two large 13.6″ 7K resin 3D printers for my production work. They're great for producing many small parts at the same time. However, the larger size is also slower due to the need to pause to allow the screen to cool.
I wanted a smaller, faster printer for prototyping and for when I needed maximum print quality. The Elegoo Saturn 3 12K fits that requirement perfectly. Many of my parts are smaller than 2×2″ (50x50mm), so when I'm prototyping something new, a large build plate is not required.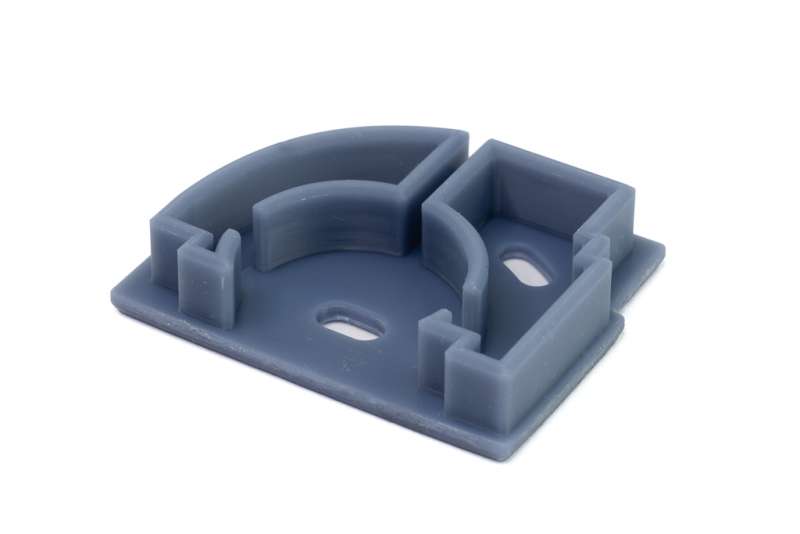 The Elegoo Saturn 3's 10-inch 12K mono LCD boasts a stunning resolution of 11520×5120 and an XY resolution of 19×24µm. With a printing speed of up to 70mm/h, the Saturn 3 will be a great machine for everything from prototypes to detailed production models.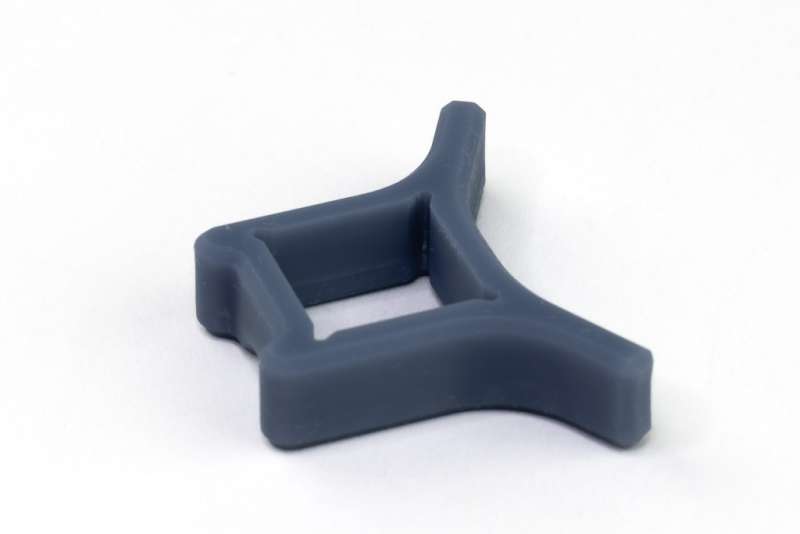 The build volume of 218.88×122.88×250mm (8.62×4.84×9.84 inches) is much larger than some of the smaller and inexpensive resin 3D printers, without much more expense. I was quite surprised that the 10-inch build plate looked a bit smaller than I was expecting as compared to my 13.6″ build plate. However, once I thought about it, the Saturn 3 is also about 1/3 the price, making it a great deal.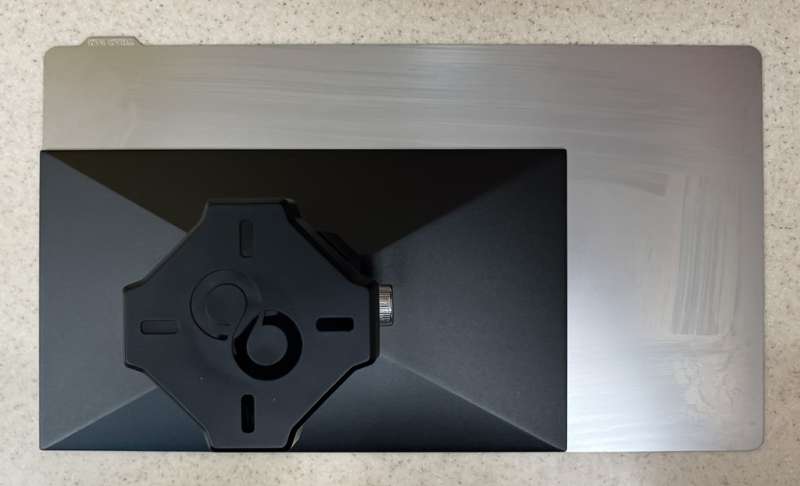 When it comes to resin 3D printers, it's not all about the size and speed. There's also the factor of light quality. The entire process of resin 3D printing revolves around exposing the resin to light to cure it. If the light is uneven, the print quality suffers, or fails. The Elegoo Saturn 3's COB light source and Fresnel collimating lens emit a uniform light beam with a 5-degree maximum angle and a uniformity of over 90%. The light-scattering coefficient is within 0.5%. What does this mean? Highly accurate and consistent prints with clarity and detail. These details won't vary depending on the location on the build plate of your model.
One of the big problems that users face when it comes to resin printing is getting prints to stick to the build plate. The Saturn 3's laser-carved build plate provides excellent adhesion. However, for my functional parts, I print directly on the build plate without supports, so I added an aftermarket flex plate.
A plug-in air purifier is supplied with the Elegoo Saturn 3. The activated carbon filter claims to purify harmful odors. However, the activated carbon filter I received was not in the greatest shape when I received it. I have other means of air filtration and use a lower-odor resin, so I'm not sure how well this filter works.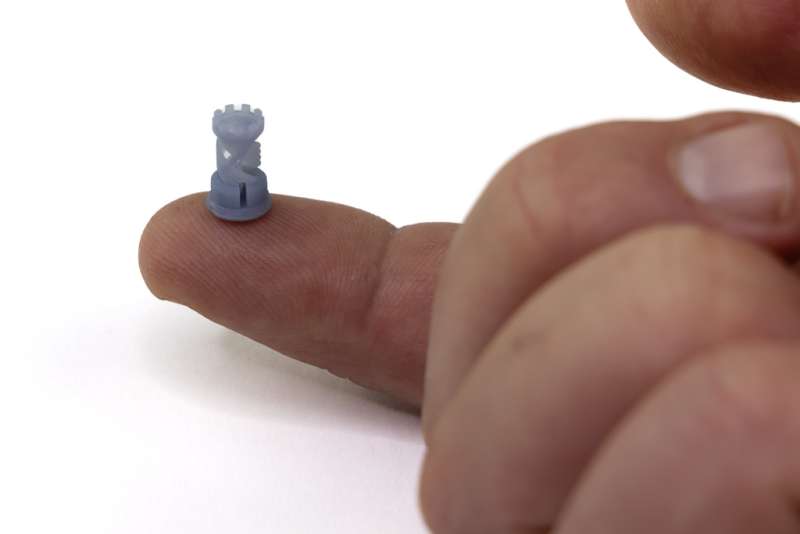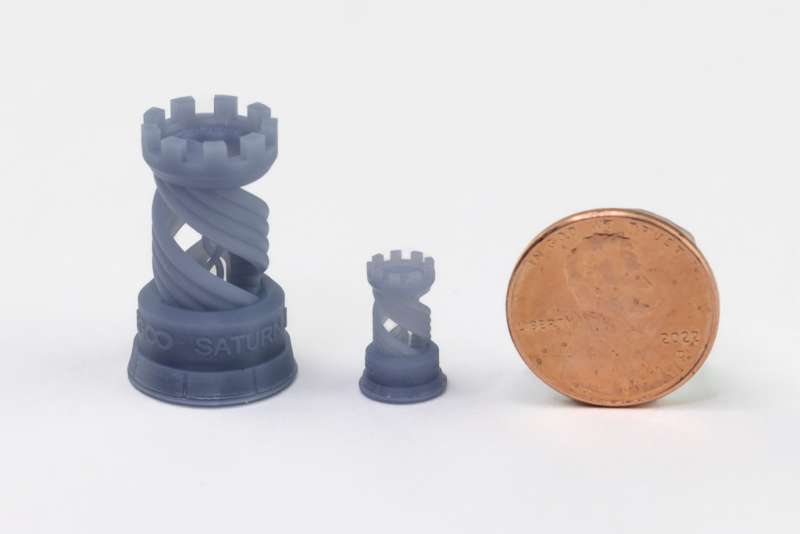 The build quality of the Elegoo Saturn 3 appears to be very nice. The rubber feet on the bottom of the machine are nice and keep the machine from sliding around my table. I don't care for the USB port being on the side towards the rear of the machine. I wish the 3D printer companies would consider how machines are used in the real world when it comes to having a USB drive sticking out of the side of the machine. Being placed on the side, means you need a fair amount of space to see and reach it.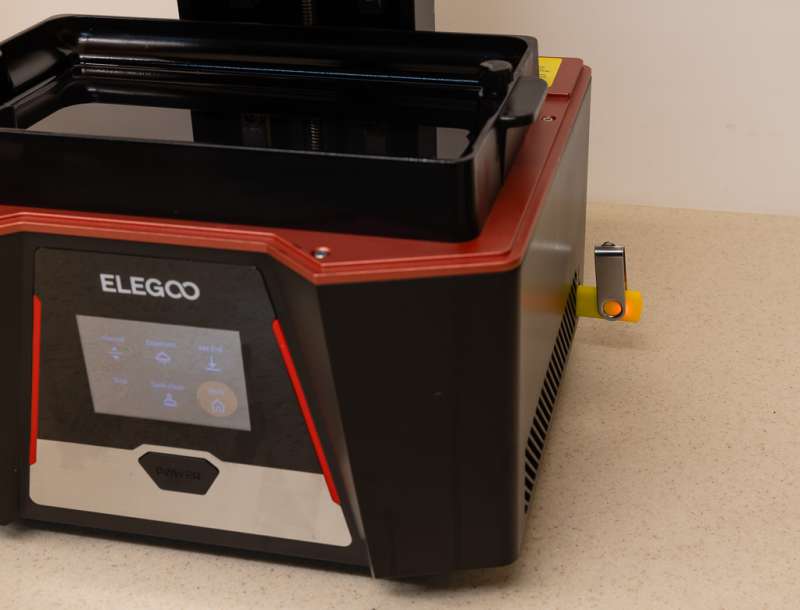 Voxeldance Tango and Chitubox software are included on the USB drive that is provided. I used Chitubox because I'm familiar with it, although you can use other 3rd party software like Lychee Slicer or any other software that uses the open-source GOO slice file format.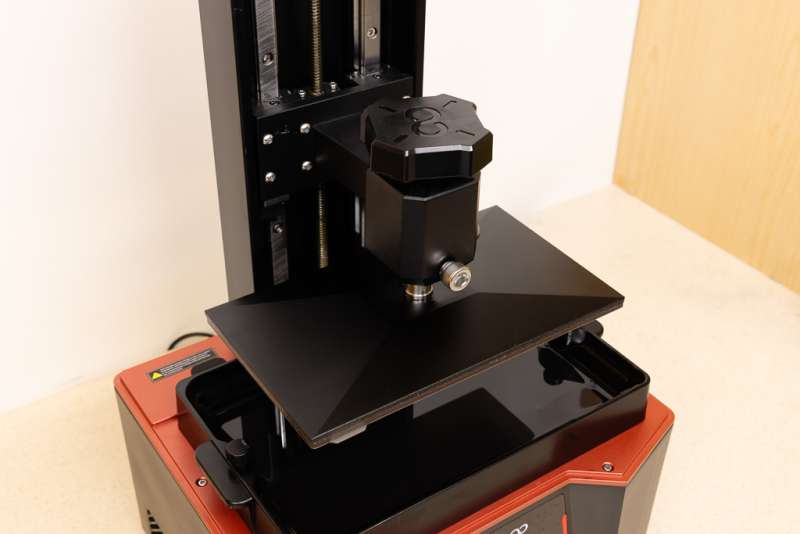 The control screen on the Saturn 3 is what I would call "fair." It's a color touchscreen, however, the font used isn't very good and it only displays four models at a time, so if you have a bunch of files on the USB drive it can be a little tedious finding the file you want, especially since long file names are abbreviated.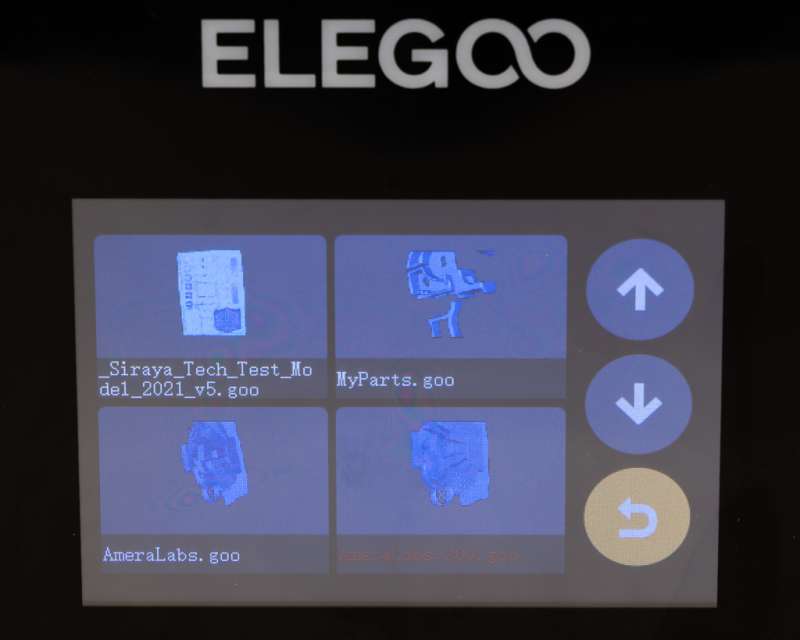 The build plate is very nice. It utilizes a large, easy to grab, knob and a square mounting hole. The square mounting hole means you can turn the plate 90 degrees after printing to allow the resin to drip off the print. The single point of contact with the build plate makes wiping off excess resin after a print very easy. The large screws for locking down the ball joint ensure that you won't have to worry about stripping the screws by over-tightening.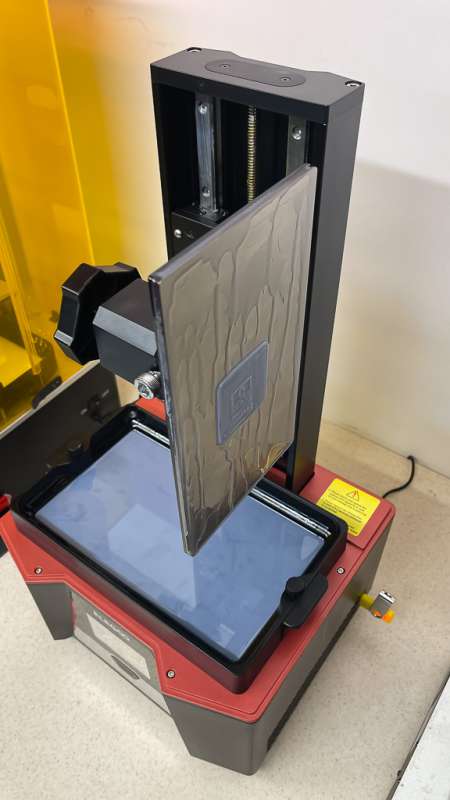 I like that I can lift, place, and tighten the build plate with one hand. When wearing gloves, any improvement that helps with handling items is very welcomed.
The print quality is fantastic. I was really impressed at how details as small as 0.15mm (0.006″) are razor-sharp.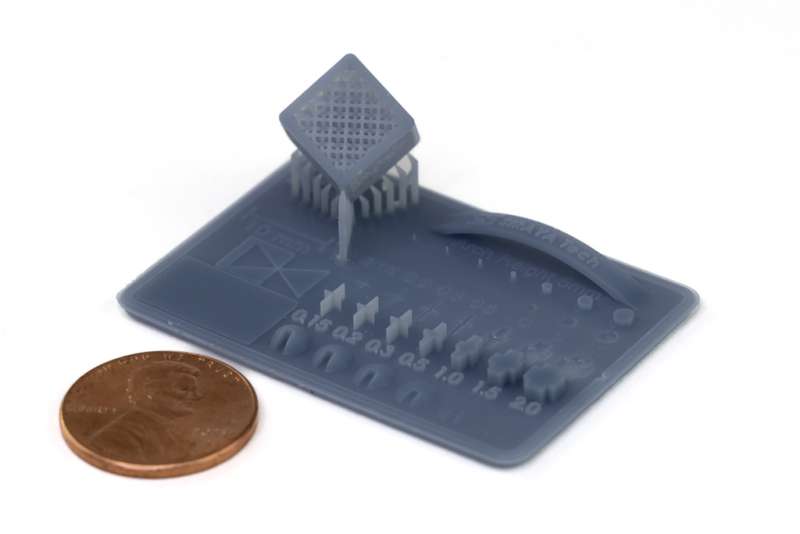 There are a couple of things that I wish were a little different. I'm not a fan of non-hinged lids. When you're working with resin, your gloves will no doubt get covered with resin. Removing and reinstalling the lid is a messy task when the lid is not hinged. At the very least, 3D printer companies should put a handle on the top of the lids. It's an easy task as a user modification (which I did), however, the user experience would be much better with a hinged lid.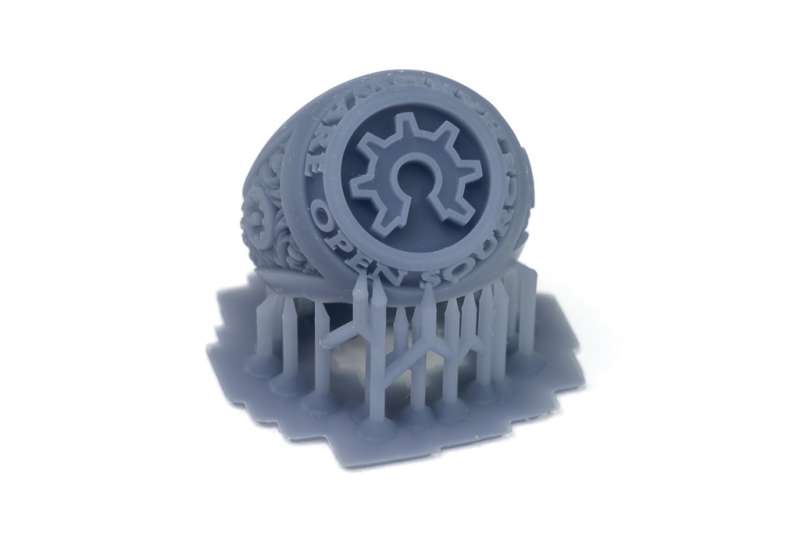 I will also point out that I think companies should also include WiFi or at least a version of the printer with WiFi. Elegoo does with the Saturn 3 Ultra, which in addition to the Saturn 3 features includes WiFi, a 260mm build height instead of 250mm, printing speed up to 150mm/h, an IPS capacitive touch screen, and a couple of other small features for an additional $100.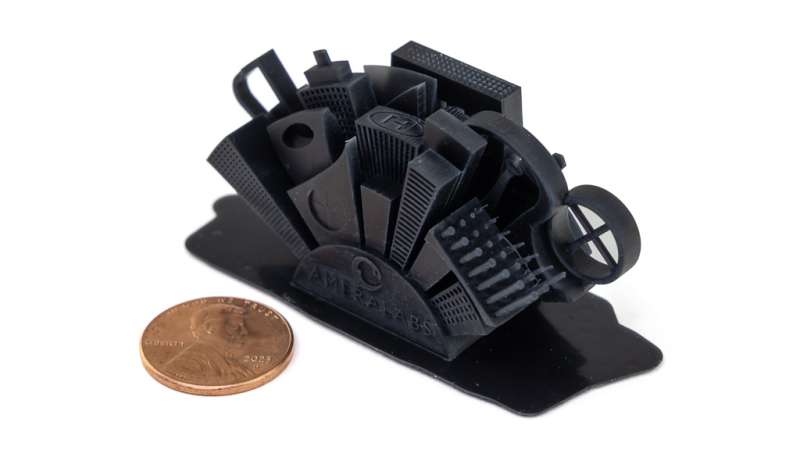 What I like
Packaged well
Rubber feet don't slide
High-Quality Printing
What I'd change
A hinged lid would make it easier to open and close
Final thoughts
Overall, the Elegoo Saturn 3 12K is a great resin 3D printer. I had no issues, and the prints look fantastic. The ability to print incredibly small details is absolutely fabulous. The build quality seems really nice, and the large knob on the build plate makes it easy to handle with gloves on. The instructions were easy to follow. If you're looking for a high resolution resin 3D printer, this printer would be a great choice regardless of your experience level.
Price: $399.00
Where to buy: Elegoo
Source: The sample of this product was provided by Elegoo.