We use affiliate links. If you buy something through the links on this page, we may earn a commission at no cost to you. Learn more.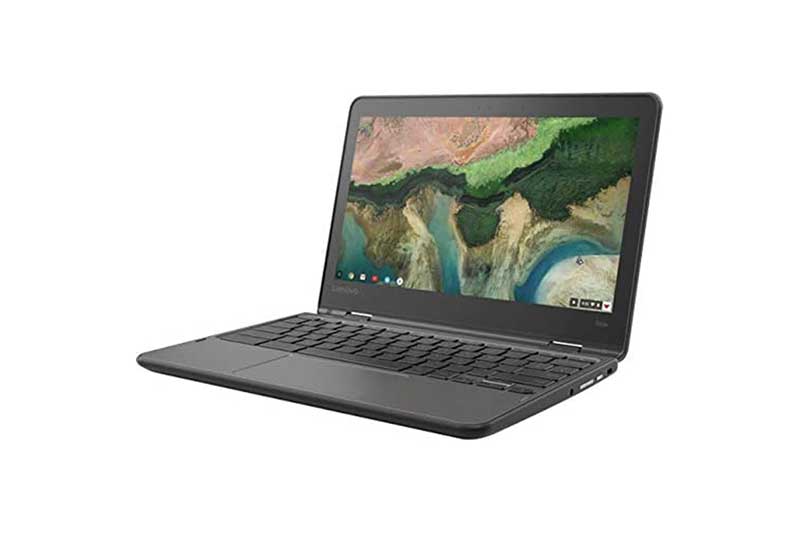 DEAL NEWS – Get a refurbished Lenovo 300E 2-in-1 Touchscreen Chromebook certified to work like new at a fraction of the retail price, now just $87.99, just under $200 off.
The only thing smarter than a quality notebook computer for all your personal and professional needs is having a solid, cost-effective backup as well.
Whether you need a new frontline machine or just want some insurance in case of emergency, this refurbished Lenovo 300E 2-in-1 touchscreen Chromebook checks a lot of boxes.
This reliable, convertible computer has the processing power and memory to handle all the key web browsing, word processing, and multimedia tasks thrown at it with ease. With an Intel N3450 quad-core processor, 4 GB of RAM, and full WiFi and Bluetooth connectivity, users can multitask without all the annoying stops and starts found in lesser models.
The 11.6-inch, high-resolution screen works with the Intel JD Graphics 500 card for crisp, clear images, while the touchscreen feature works brilliantly for note-taking, drawing, or even interactive learning apps.
Of course, it's also built for mobility, with reinforced hinges, a spill-resistant keyboard, and rugged construction so you can carry this 3-lb laptop everywhere you go and feel secure it'll hold up to all your travels.
This refurbished laptop has been tested and is fully certified to work as well as new, and even includes a 30-day warranty in case of any performance issues. And buying refurbished electronics is better for the environment because it creates less e-waste, according to an Epoka article.
Regularly $284, the refurbished Lenovo 300E 2-in-1 Touchscreen Chromebook is now on sale for an affordable $87.99 while this offer lasts.
Prices subject to change.