We use affiliate links. If you buy something through the links on this page, we may earn a commission at no cost to you. Learn more.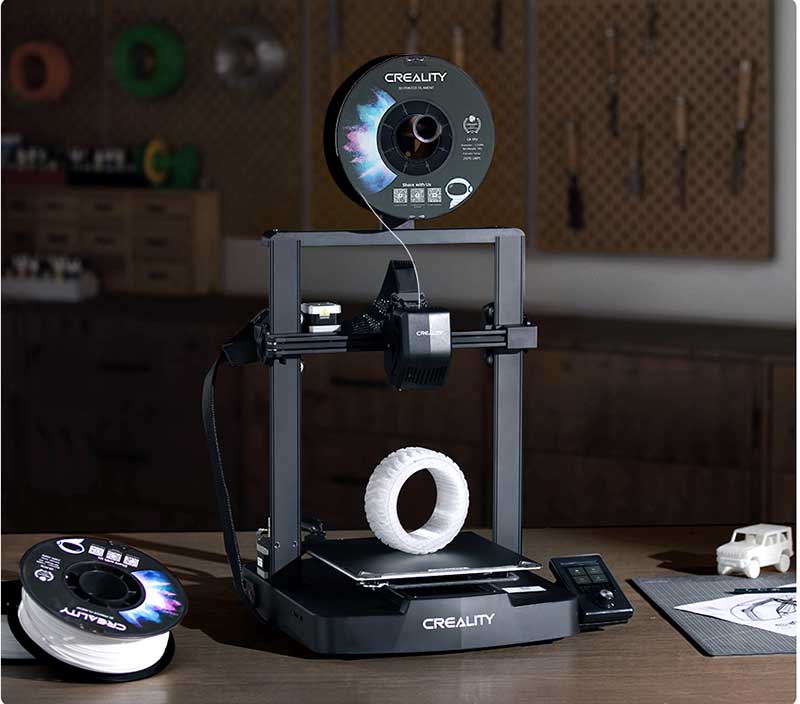 SPONSORED NEWS – Creality, a leading manufacturer of 3D printers, is proud to unveil the Ender-3 V3 SE, a new addition to their lineup of DIY 3D printers. In the company's bid to press ahead with the 3D printing popularization, this easy-to-use model is designed for users of all levels, offering a seamless experience that empowers everyone to effortlessly dive into the world of 3D printing.
Simply Useful Features Improve User-Friendliness
The Creality Ender-3 V3 SE redefines user-friendliness with a host of thoughtful features. It boasts hassle-free bed leveling, automatic filament loading and unloading, a visually intuitive dynamic UI display, and a streamlined assembly process that gets users printing in just 20 minutes from unboxing.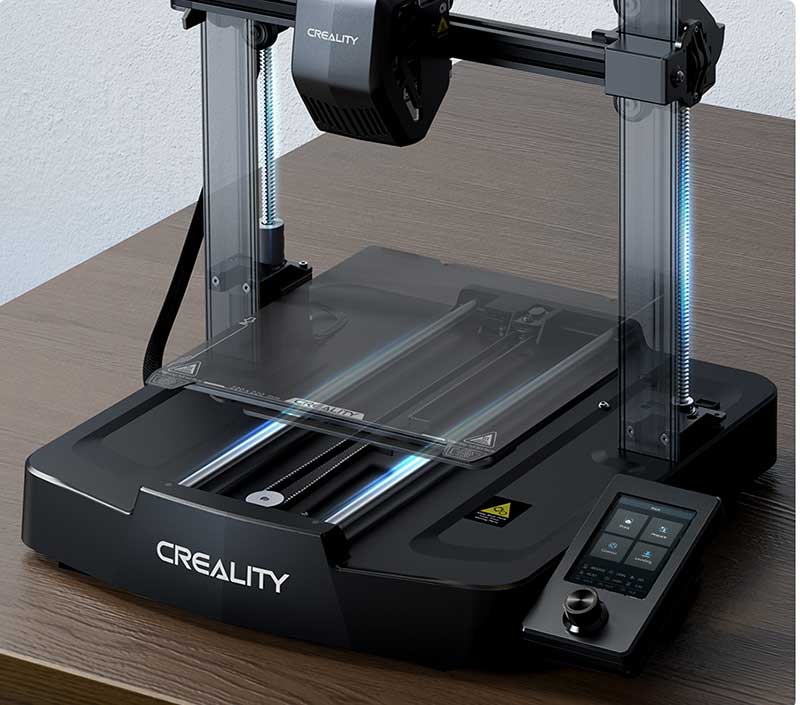 The Ender-3 V3 SE 3D printer features a CR Touch sensor for auto leveling and a strain sensor for auto Z offset, enabling users to just lie back and enjoy the printing. With the function of automatic filament loading and unloading, one single tap respectively gets the filament flowing out of the nozzle smoothly or exiting readily. The intuitive UI adopts motion graphics to visually display the printing process including leveling, allowing the user to see how the printer is doing at a single glance.
Stable and Speedy Is What Seals Ideal Performance
The Ender-3 V3 SE receives structural optimizations and combines neat X, Y, Z-axis, smooth T-shaped profiles, and low-key tensioners, resulting in a more compact, lightweight body and sleek, elegant look, as well as requiring minimal space while maintaining mainstream print sizes.
Particularly, the inclusion of a dual Z-axis design reduces Z wobbling and ensures structural stability, enhancing the realization of creative ideas. A pair of 8mm linear steel shafts make the durable Y-axis that will last through constant wear and hold the build platform steady for long, ensuring every print is at its best. Plus a build volume ratio of 19.4%, the Ender-3 V3 SE truly unlocks creativity.
Building on stability, the printer sets the benchmark for speed, offering a maximum printing speed of 250mm/s and an acceleration of 2500mm/s², saving up to 1h 46min compared to printers operating at 50mm/s.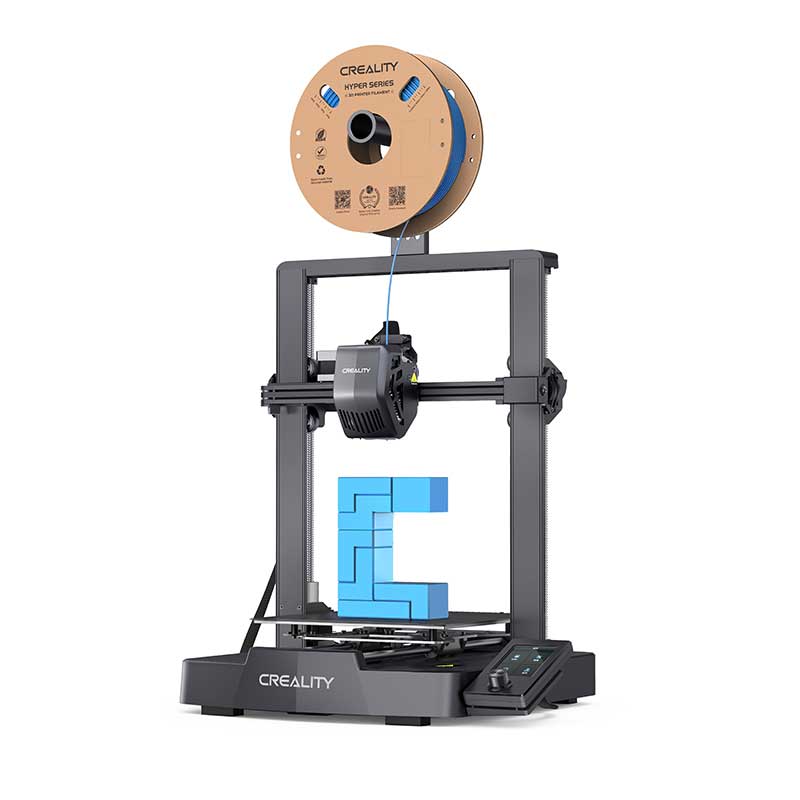 Accessibility Unleashes Creativity for the Very Beginners
Designed for both entry-level and advanced users, this printer is a testament to Creality's commitment to accessibility and innovation. Seamlessly integrated with the Creality Print, Creality's proprietary slicer, the Ender-3 V3 SE guarantees a user-friendly and efficient experience, ensuring worry-free and easy operation. With the "Sprite" extruder – a market-proven direct extruder equipped into this machine, even beginners can work confidently with TPU, ABS, PLA, and more, enabling the creation of diverse items like watchbands and decorations.
Indeed, the Ender-3 V3 SE is not just a 3D printer; it's a tool that simplifies creativity. Whether you're a student, designer, or 3D printing enthusiast, the printer empowers you to bring your ideas to life readily. Whether for fixing household items, designing unique figurines, or prototyping complex components, the Ender-3 V3 SE offers a user-friendly solution for all creative needs.
The Ender-3 V3 SE is now available at only USD 199 through Creality Store, Amazon, and various authorized online and offline retailers. On top of that, purchasers get multitudes of free but nevertheless fabulous models on Creality Cloud which inspire great ideas and drive creation. Embrace the new era of effortless 3D printing with the Ender-3 V3 SE and witness how creativity meets simplicity.
Visit Creality for more info and read our many Creality 3D printer reviews to see what we think about their products.