We use affiliate links. If you buy something through the links on this page, we may earn a commission at no cost to you. Learn more.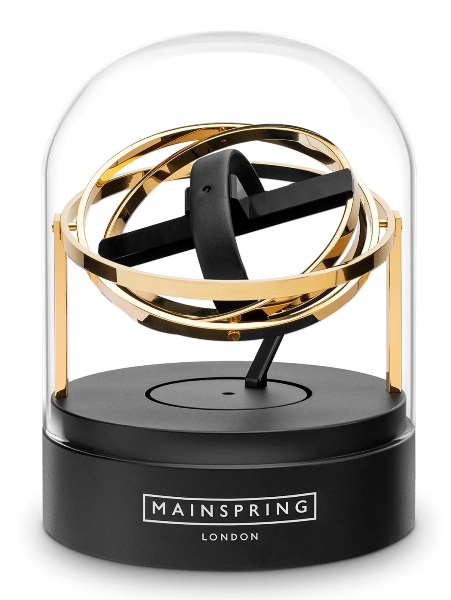 NEWS – Automatic watches or self-winding watches use your motion to wind the watch's mainspring to keep it running. When you aren't wearing it, you can use a watch winder to create motion to keep the watch running. The Astronomy Gyroscope Watch Winder from Mainspring London is not just a watch winder but a beautiful and mesmerizing display piece for your desk. It measures 12.0 x 12.0 x 16.0 cm, is made of aluminum, stainless steel, and crystal glass, and has a speed selector.
Not only is it a watch winder, but it's a work of art. You could use it to give your eyes a rest from staring at your monitor when working. It's eye-catching and can be a conversation starter too.
It's classy. It's exquisite. It's captivating. It's expensive.  This will set you back £600 ($756.90 USD). Still interested? You can purchase the Astronomy Gyroscope Watch Winder, MS-GYRWINDER-04, from Mainspring London.