We use affiliate links. If you buy something through the links on this page, we may earn a commission at no cost to you. Learn more.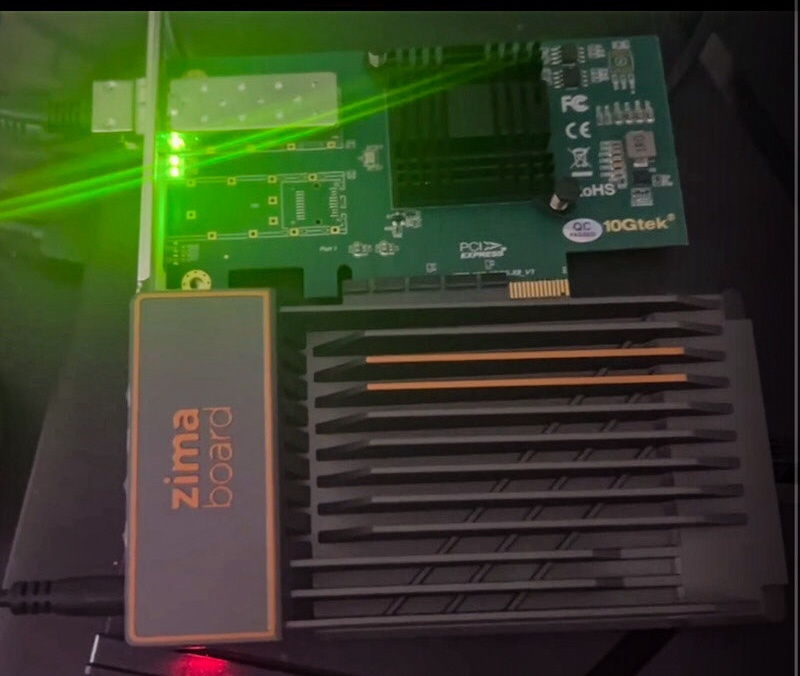 REVIEW – I have been into Raspberry Pi mini-computers for several years. I have found them to be a good solution for many small projects like running my DakBoard, to handling simple graphics for my podcast. Over the past year, I have upgraded my network infrastructure to support 10G, and I have been searching for a NAS with a 10G network card. Everything I found so far is quite expensive. I have also considered buying a cheap PC that has a PCIe slot and adding a 10G card then converting to a NAS, but that is a bit cumbersome and still not necessarily cheap. I was just about fed up with looking when I got the offer to test and review this ZimaBoard 832 Single Board Server. While it is a mini PC, the Zimaboard Home Media Server also has the unique feature that offers an external side-loading PCIe card. Looks like I am back in the NAS game. Let's see!
What is it?
The ZimaBoard 832 Single Board Server is a low-cost single-board server exclusively designed for makers and geeks. It has both the expandability of an x86 single-board computer (SBC) and the appropriate power of a microserver.
What's in the box?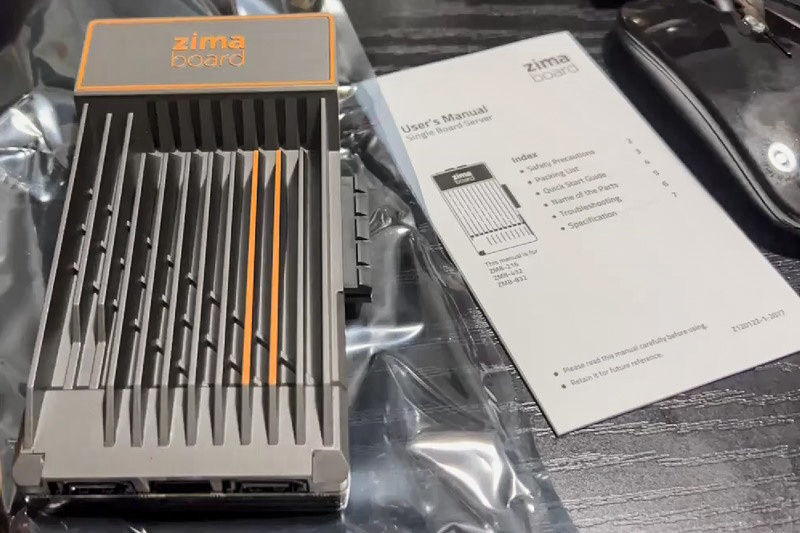 1 x ZimaBoard 832 Single Board Server
1 x Sata Cable
1 x AC Power Adapter
1 x User Manual
Hardware specs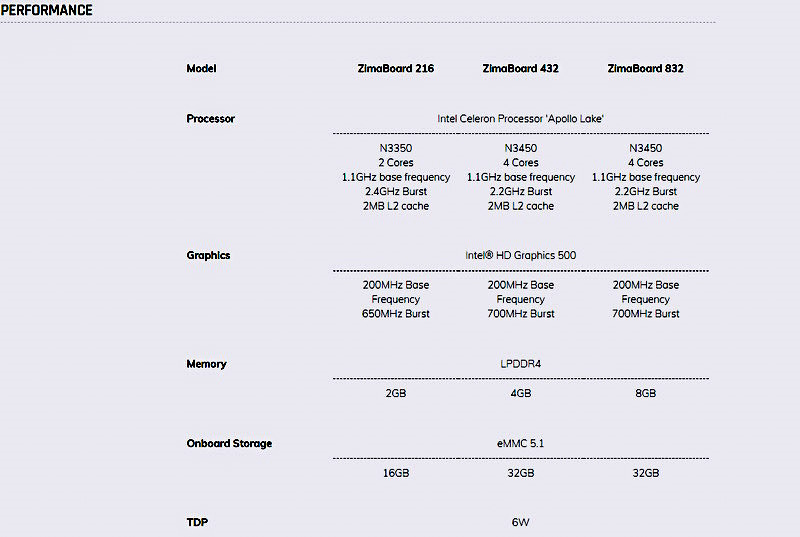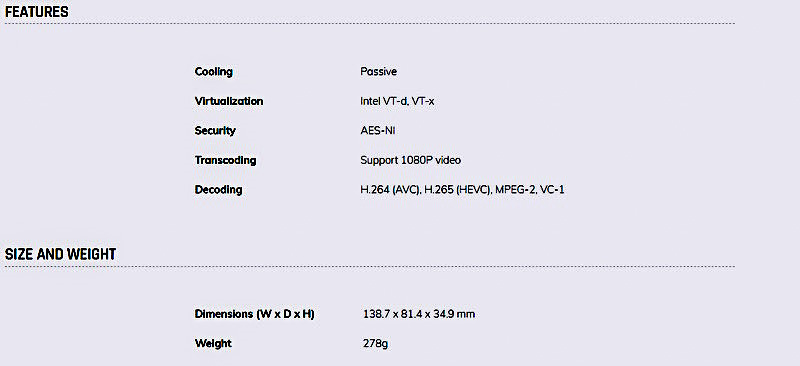 Design and features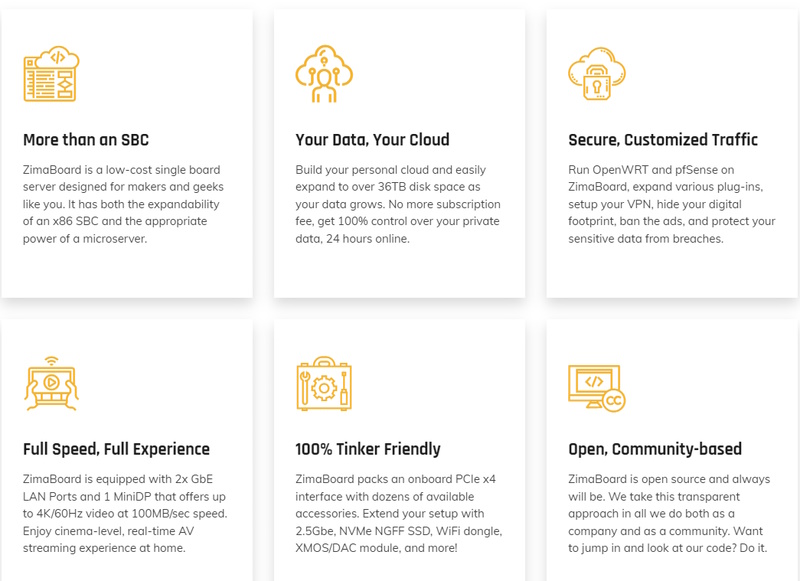 World's First Hackable x86 Single Board Server – ZimaBoard is a low-cost single-board server exclusively designed for makers, DIYers, and geeks. Equipped with Intel Celeron N3450 Quad Core operating at 1.1GHz to 2.2GHz, it has both the expandability of an x86 single-board computer and the appropriate power of a micro server, perfect for edge intelligence and smart home projects.
PCIe x4, SATA 6.0 Gb/s & Dual Gigabit Ethernet Onboard – Fully customizable and expandable with onboard interfaces, the PCIe x4 interface caters to various user needs. Also, with a large number of PCIe accessories available in the market, you can easily extend your ZimaBoard setup with 2.5Gbe, NVMe NGFF SSD, WIFI dongle, XMOS/DAC module, and many more!
Personal NAS, 4K Streaming Server, VPN Router & IoT Gateway – With ZimaBoard, you can setup a 4 Terabyte personal cloud in 5 minutes and no more monthly bills, configure a secure VPN to protect your digital footprint, tune your network with OpenWrt and, build a 4K media server that runs with Plex, share and collaborate with team members on your files, or upgrade your smart projects across different systems.
Pre-installed CasaOS – A simple & elegant home cloud around the Docker ecosystem, changing the way families view modern living. From photo and video storage to smart home device management, and encrypted communications, CasaOS is the one-stop ideal home cloud system to keep families safe and protected in the digital age. And Zimaboard is also compatible with OS like Linux(default)/ Windows / OpenWrt / / Android / Libreelec.
The ZimaBoard Single Board Server is a mini computer server that is self-contained. On the surface, there are metal cooling fins and branding. On the slim narrow front edge, there are 2 SATA ports with the power port in the middle. On one long edge, there is the exposed PCIe clot and on the back, there are 2 ethernet ports, 2 USB-A ports, the power port, and a mini DisplayPort.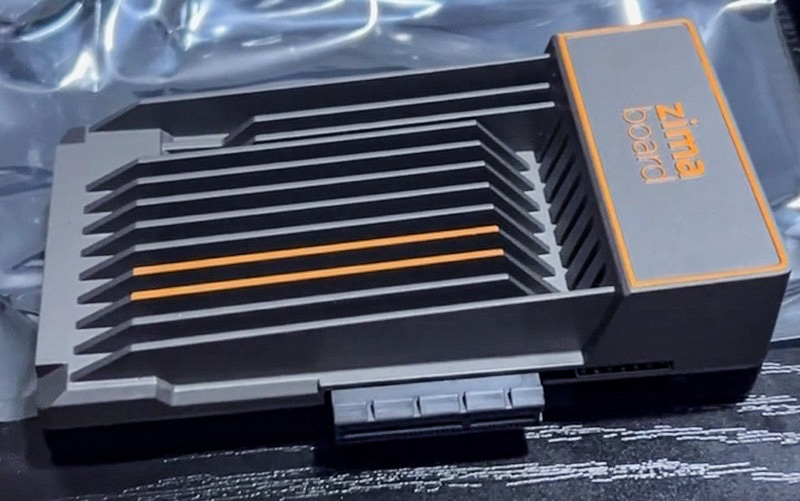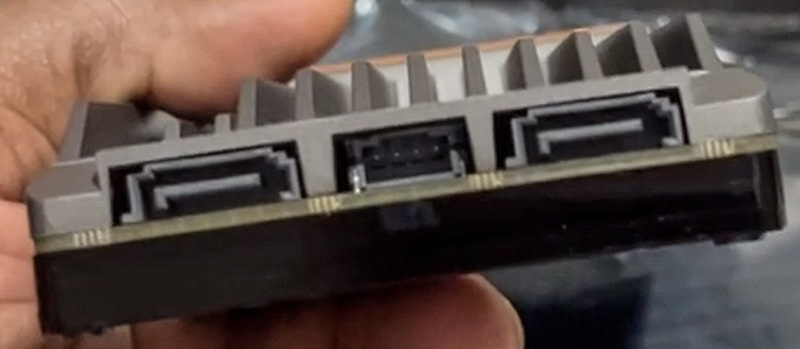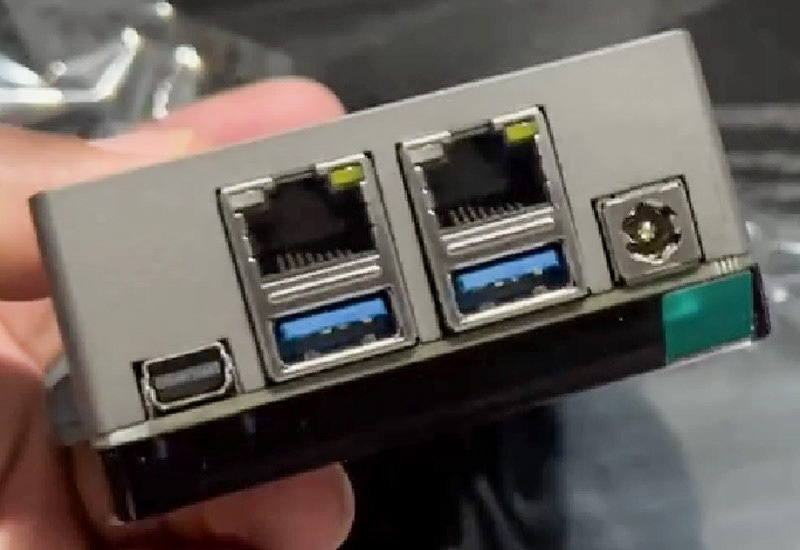 Setup
Since the ZimaBoard 832 Single Board Server comes with CASA OS, there is not much that you have to do to set it up as is. I just attached the included SATA cable, along with a 1TB SSD drive, connected my PCIe 10G card, plugged in an SFP+ 10 G cable, plugged the other end into my switch, and connected the AC adapter. Then just like that I was up and running. Since I can access the device via its IP address from another browser on any computer that is on my network, I did not bother to connect a monitor, keyboard, or mouse directly to the Zimaboard.
Performance
The ZimaBoard 832 Single Board Server comes with CASA OS preinstalled. I had never tried this OS before so I was hesitant to use it fearing that it would not support my intention to add a 10G network card via the PCIe slot and use this device as a NAS. I had already downloaded and mounted Windows Tiny 11 to a flash drive and was just taking a quick look at CASA OS prior to replacing it with the Windows OS. However, I liked what I saw in the OS and was intrigued enough to test it out with the 10G card. I was quite surprised when the card worked with no issues. I was able to connect an SSD and transfer files across my network with no problem. However, I was not able to test the data transfer speeds since my other computers do not have a 10G card as yet. That will happen soon. I was able to successfully use the storage and my future plans include installing remote access so I have the option of accessing via my VPN from anywhere in the world. While I am still a Raspberry Pi fan, I am now also a Zimaboard fan.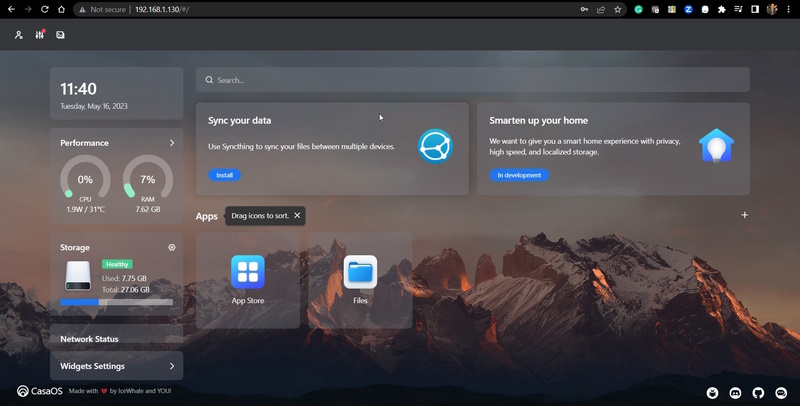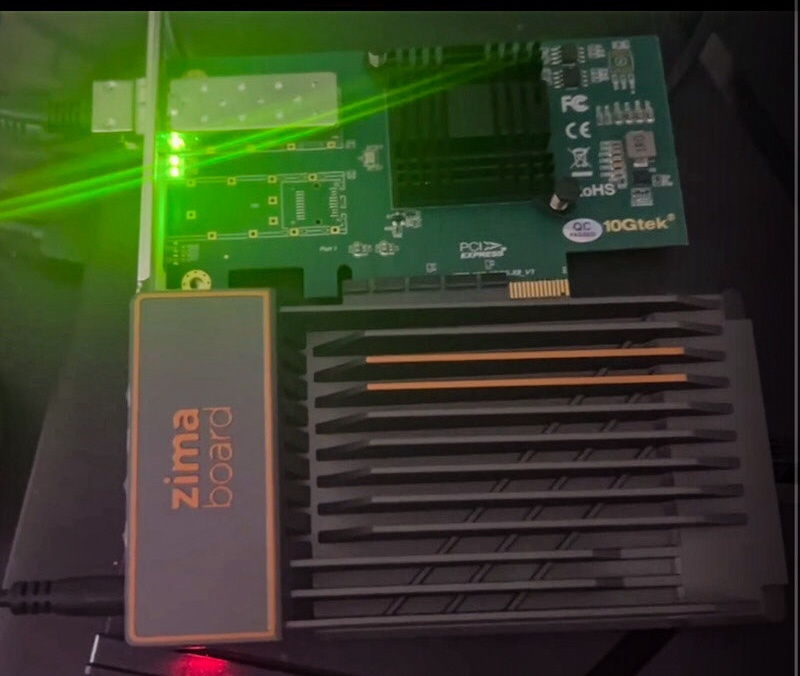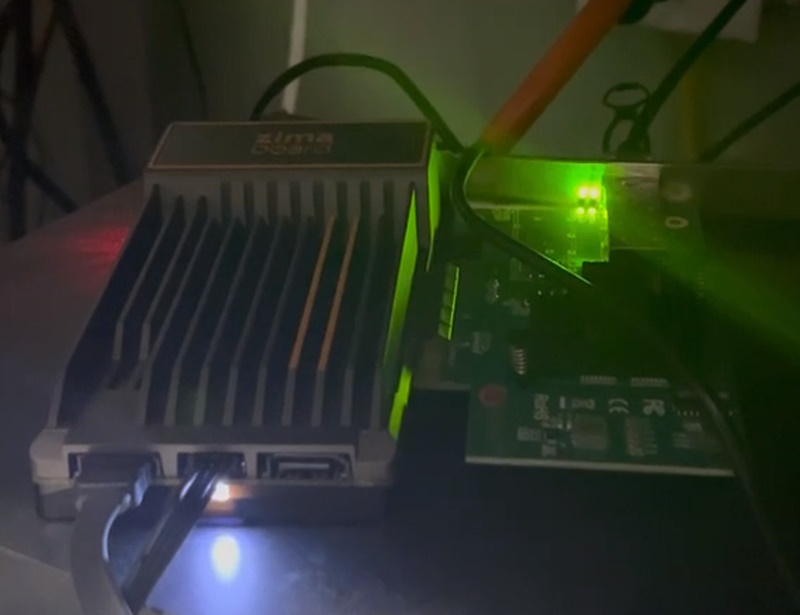 What I like
It is a true self-contained computer
The built-in heatsink/cooling fins
The performance and ease of setup and use
The versatile connectivity
The design and built-in value
The external PCIe slot.
The pre-loaded OS
The built-in video card in this model
What I'd change
I wish there was a built-in way to properly secure the PCIe card
Final thoughts
The ZimaBoard 832 Single Board Server is a device that I really like. Having a mini computer that is also a server with enough power to manage multiple tasks is great. The external PCIe slot is genius to me and the fact that the CASA OS recognized my 10G card without a glitch makes this an obvious choice for me to continue to build into a true NAS with remote access, etc. I give the ZimaBoard 832 Single Board Server a well done and two thumbs way up!!
Price: $199.90 – Zimaboard; $229.99 – Amazon (For the 832 model as reviewed)
Where to buy: Zimaboard website, Amazon
Source: The sample of this product was provided by Zimaboard.