We use affiliate links. If you buy something through the links on this page, we may earn a commission at no cost to you. Learn more.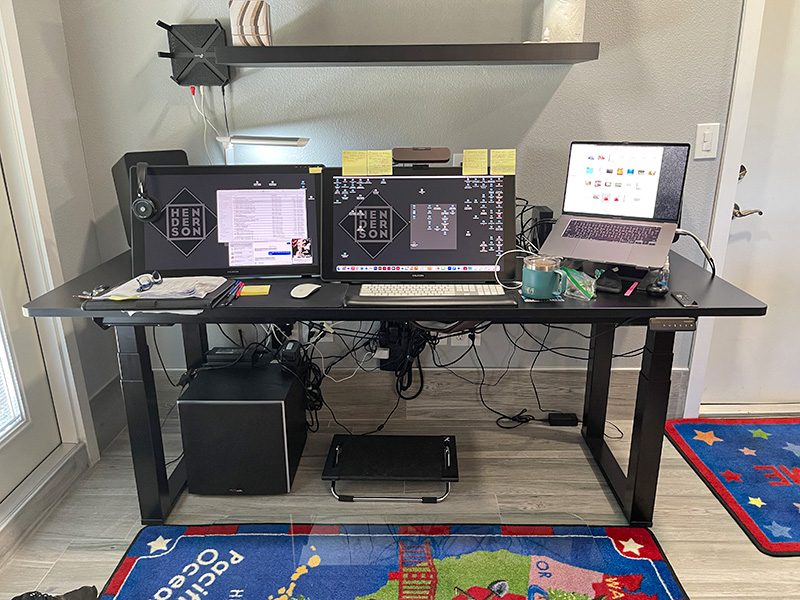 REVIEW – Does your job require you to sit all day? Mine does. I sit and stare at 2 computer screens all day in my art directing job. I love my work and can sometimes be so focused on what I'm doing that 5 hours can pass without taking a break (not smart). Sitting for hours at a time is not good for one's health or back—no matter how ergonomic their chair may be. The best solution to this (besides getting up and taking breaks) is a desk that can change its height at the push of a button. It can force one to stand for a while helping the body have better posture and a healthier back. After 8 years of using the Uplift desk for my daily driver, I received the new FlexiSpot Odin 4-Leg standing desk E7Q to review. Does this Odin desk replace my much-loved Uplift desk? 

What is it?
The FlexiSpot Odin 4-Leg standing desk E7Q (that's a mouthful) is what it says. It's a four-legged desk—not a two-post desk as many standing desks are. 
The Odin desk comes in three standard sizes with a choice of many accessories—good for setting up that first home office. Desktop materials come in many varieties, from laminate chipboard to bamboo to solid wood tops. Note that the laminate tops are available in larger sizes than either the more expensive bamboo or solid wood tops.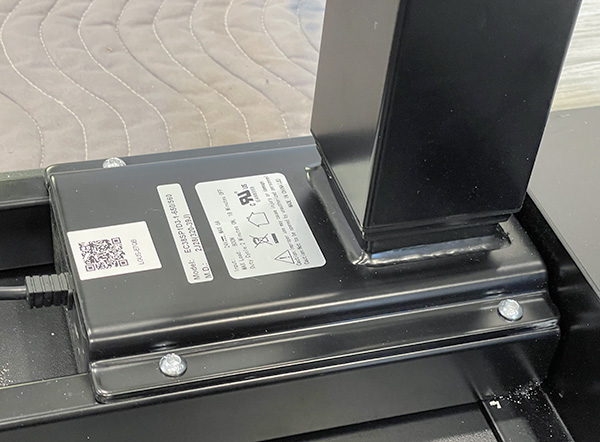 The legs are made of automotive-grade carbon steel. I have no idea what that means, but they sure are solid feelings and heavy!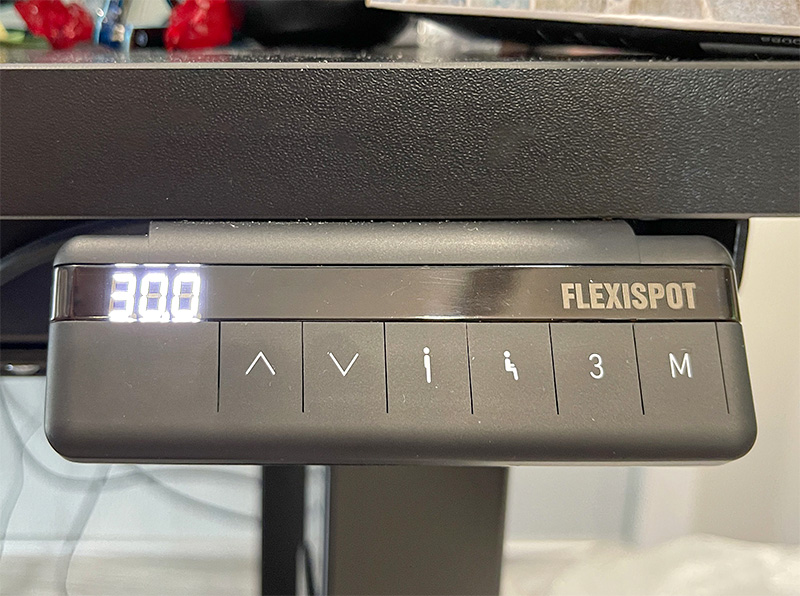 Table heights are infinitely adjustable and the attached keypad can store three custom-set heights, meaning the desk can go from sitting to standing (and back to sitting) at the quick push of a button.

Hardware specs
80" x 30" tabletop (other sizes and materials available)
Carbon steel frame
4 motors—one per leg
Programmable keypad

Design and features
First things first: I was completely happy with my Uplift desk. It's sturdy and reliable and it fits seamlessly into my home office. However, after my office studio building was flooded by Hurricane Ian last summer, I lost a huge, wooden monster of a desk and needed a replacement. The goal was to supplement that desk with a second-standing desk. Little did I know that the Flexispot Odin would replace the Uplift desk.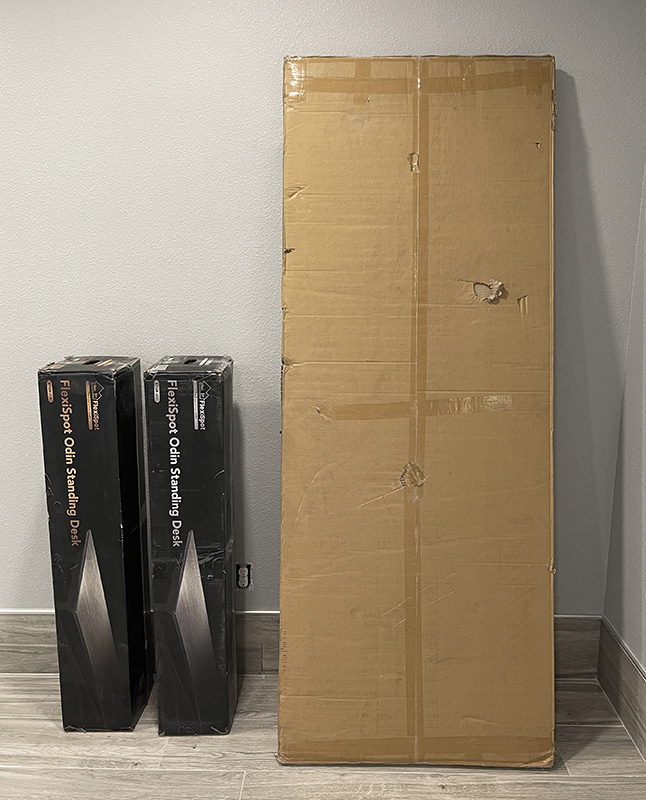 The Odin arrived at my door in three shipment boxes. two heavy boxes containing legs and under-desk bracing. The third box was mega-heavy and huge. I could barely fit it into the door of my studio—even at an angle. Since my studio was under rehab, my office was still empty, so I had plenty of room to build the table.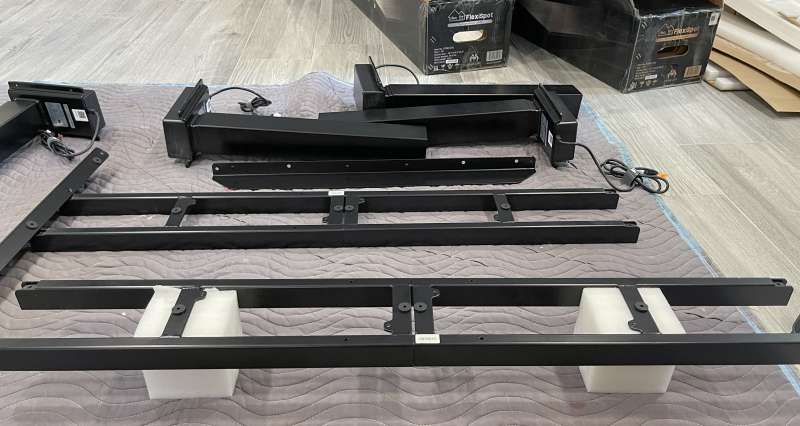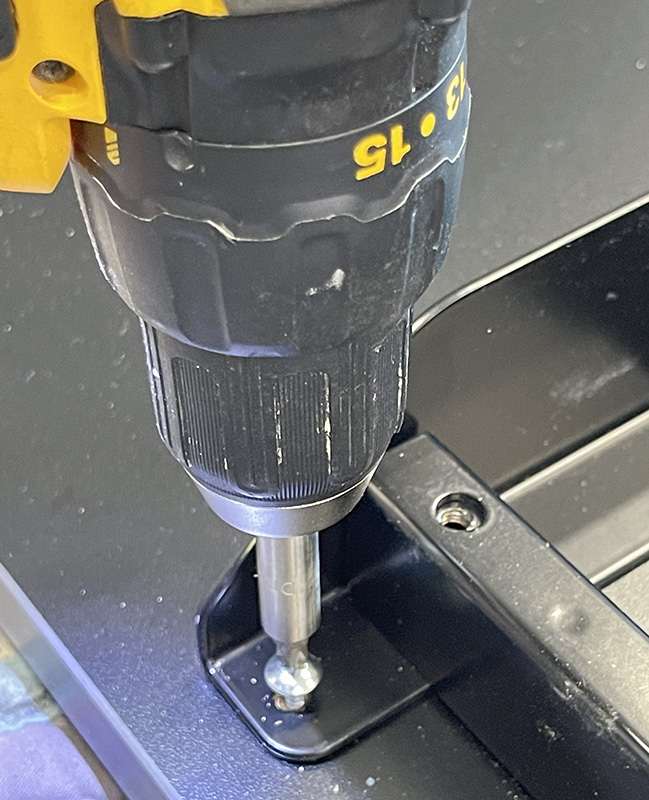 Note that standing desks do not come assembled. Oh no, you have the pleasure of that yourself!  With the Odin desk, construction was easy—and not so easy. Warning: If you are not handy with a drill, tape measure and patience, you may want to bribe a friend who is handy to help. 'Nuff said.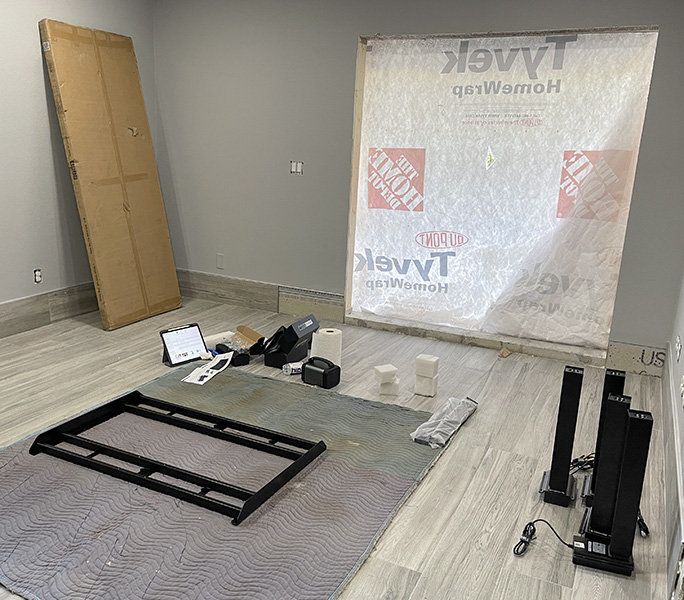 Laying out the table for assembly was easy enough—if you have floor space to spare. My table is 80" x 30", so it's big. I like big desks and I can not lie (couldn't resist).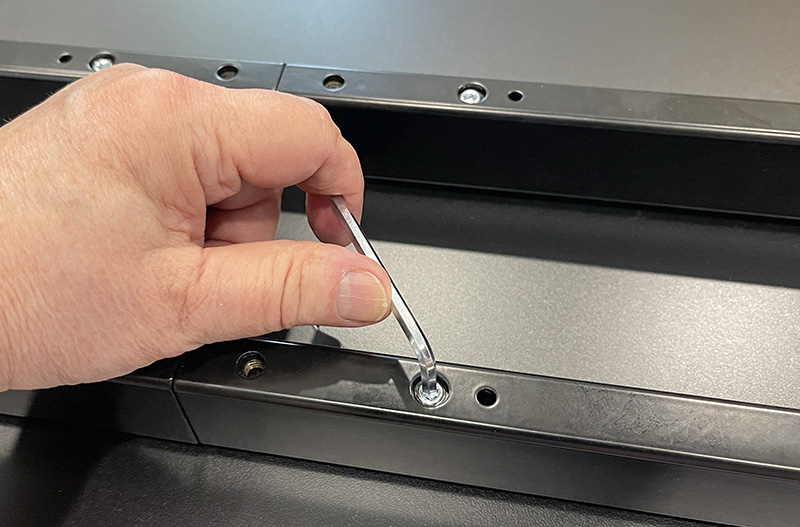 Immediately, I noticed issues that would make the assembly more time-consuming. The underside of the desk has all kinds of predrilled holes, which is great. However, Some didn't line up with the metal support beams. I assume these holes were positioned for smaller table tops, but I'm not sure. So I had to measure—and double-measure—the position of the beams and legs. It wasn't difficult, but it was time-consuming, partly because I am OCD and took my time.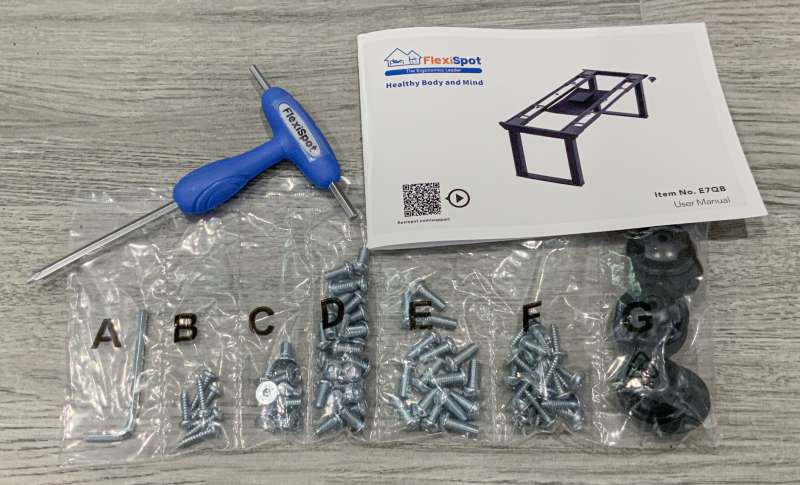 Flexispot provides no extra screws in the package, so if one is lost, you're out of luck. For a table that sells for over $1K, extra screws would have been reassuring. There were instructions to "Use the two small blue boxes in the package to cushion the beam for easier installation". There were no blue boxes in the box, so I had no idea what that meant. Either way, the beams installed fine. Flexispot does include an Allen wrench and a T-screwdriver. These are nice to have, but the Allen wrench didn't fit as well as it could, so I resorted to my own set which worked well.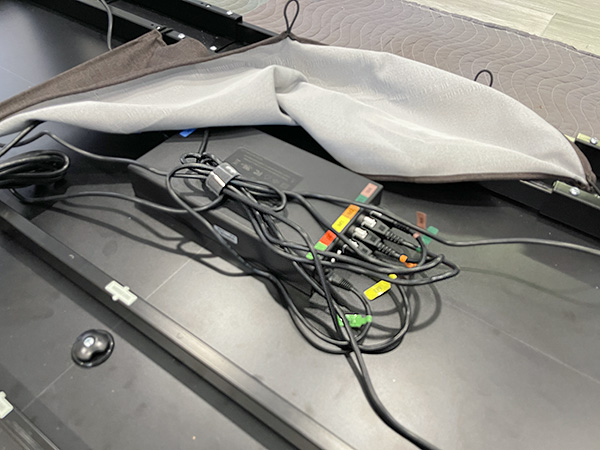 In the manual, Flexispot includes a scannable QR code for a "how-to" assembly video. The code links to a page on Flexispot's site—except it's deleted. So, not video help. 
Some steps were missing from the instructions, but by that time, I knew where the assembly was heading, so I was able to figure things out. But again, if you are not handy . . .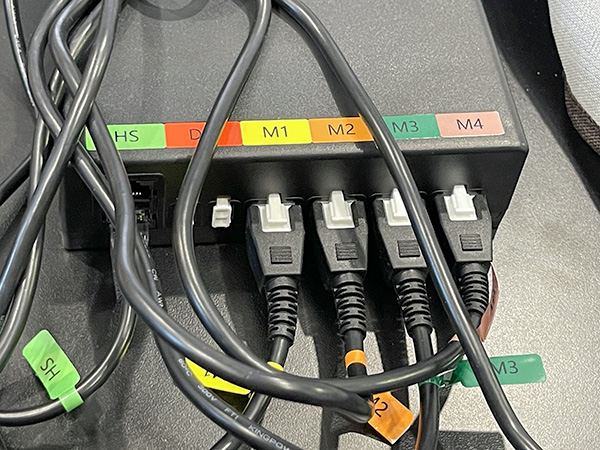 After the beams and legs were in place, connecting the cables was a breeze. Each leg has its own motor and the instructions to connect were clear. The connections were color-coded and clearly labeled. Flexispot provides a "hammock-style" cable management net that attaches to the underside of the table. This acts as a catch-all for wiring, so it doesn't hang down in an unsightly manner. It works, but not perfectly.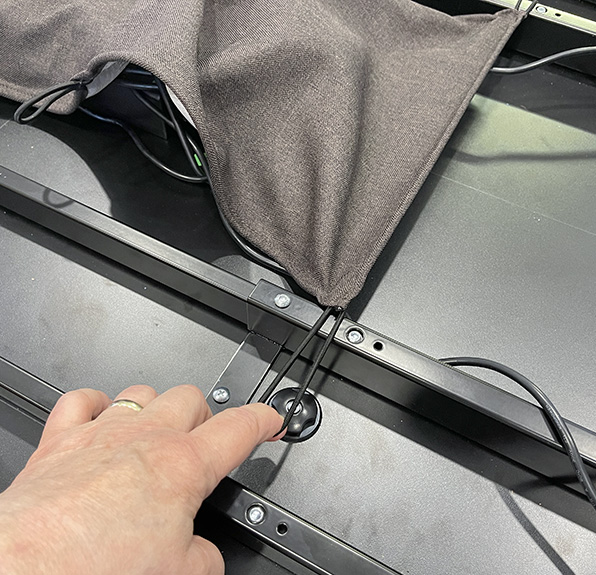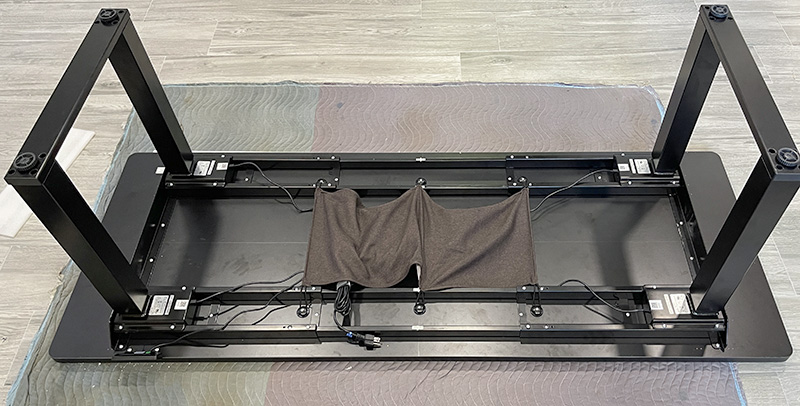 Bottom line: If you read (and re-read) the instructions and take your time, the Odin desk can be assembled successfully in 2-3 hours.
Once I finished assembling the Odin table, I was staring at a heavy table—upside down. Due to its weight, a second person is almost mandatory to help turn the table over. No one was available, so I managed to do it myself without getting a hernia. Once it was upright, I saw—and felt—the thinking behind four legs vs two posts.
The Odin desk is rock solid—period. I thought the Uplift was stable (it wobbles a tiny bit at standing height), but this is ridiculous. No matter what height I work at, the table doesn't wobble or shake—at all. It stays in place. Flexispot states it will support up to 440 lbs. I believe it after seeing how stable it is. It does seem that the solid wood top could take more weight than the laminate top, but who wants to pile over 400 lbs. on a standing desk? Know that it will easily handle 2-4 monitors and all kinds of computer hardware with ease.
The Odin desk comes with a standard keypad that's easy to program. There are three choices. Instead of using numbers, choices 1 and 2 are indicated by standing and sitting icons. It took me a few weeks to see that those were standing/sitting icons and not a numbered printing mistake. Once the keypad is set, the table will quietly glide to any pre-determined height. The motors are whisper-quiet and smooth running with no grinding noise or hiccups. It's a joy to just watch the table move effortlessly up and down. It's kinda soothing.

What I like
Incredibly solid and stable at all heights
Smooth and quiet lift

 

15-year warranty on mechanical parts/2 year warranty on top

What I'd change
Expensive

 

Assembly instructions could be better
Assembly video link broken
Final Thoughts

The FlexiSpot Odin 4-Leg standing desk E7Q is a really, really good desk for home office work. Once you get past the assembly, you're left with a desk that should give you years of service and improve your health as well. It's not cheap, but no well-made desk is. The Odin just happens to move up and down is you sit or stand. This brings us back to the question, "Does this Odin desk replace my much-loved Uplift desk?" Yes—yes, it does.
Price: $1,279.99 US priced as reviewed—80" x 30" laminate top.
Bamboo and solid wood tops are more expensive.
Where to buy: Flexispot
Source: The sample of this product was provided by Flexispot.