We use affiliate links. If you buy something through the links on this page, we may earn a commission at no cost to you. Learn more.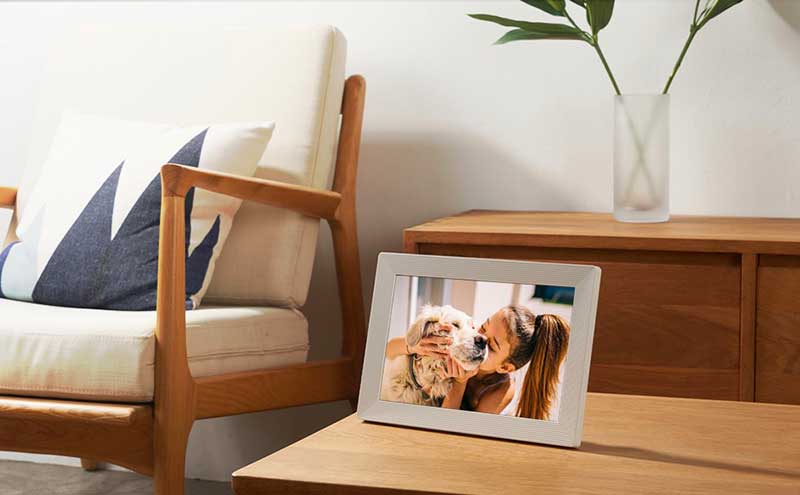 SPONSORED NEWS – The Pastigio digital picture frame features a high-definition display that brings your cherished memories to life. With its 10.1-inch digital panel boasting a resolution of 1280*800 pixels, it captures vivid colors and exquisite details, allowing you to relive every moment with unparalleled clarity. The convenience of the touch screen enables seamless setup and effortless browsing of your dad's favorite photos.
Looking for the perfect gift that evokes a sense of ritual and celebration? Look no further than the Pastigio digital picture frame. Toast to every memorable moment and bring a touch of joy to ordinary life. Whether for yourself or your dad, this frame allows you to stay connected with those who are far away. Love knows no boundaries, and with our wireless digital frame, you can share your moments, love, care, and heartfelt wishes anytime, anywhere. Additionally, it serves as a stunning decoration and an effective advertising tool in various settings such as the bedroom, living room, or office.
Sharing your precious memories has never been easier. Bid farewell to the hassles of social media and email. With the Frameo App, simply transfer photos and videos swiftly to the 10.1-inch display picture frame. In just three simple steps, you can complete the sharing process within seconds. Instantly share the joy and beauty of your experiences with your loved ones, regardless of distance or time constraints. This seamless connectivity ensures that your cherished memories are always within reach.
Pastigio is committed to preserving the environment. In line with our eco-friendly philosophy, our digital photo frame includes a sleep mode feature. You can easily access this feature by navigating to "settings"-"display"-"sleep mode." By setting the active time and day of the frame, it will automatically turn off when the sleep mode is activated. This thoughtful feature not only reduces energy consumption but also allows you to enjoy peace of mind knowing that you are contributing to a greener planet.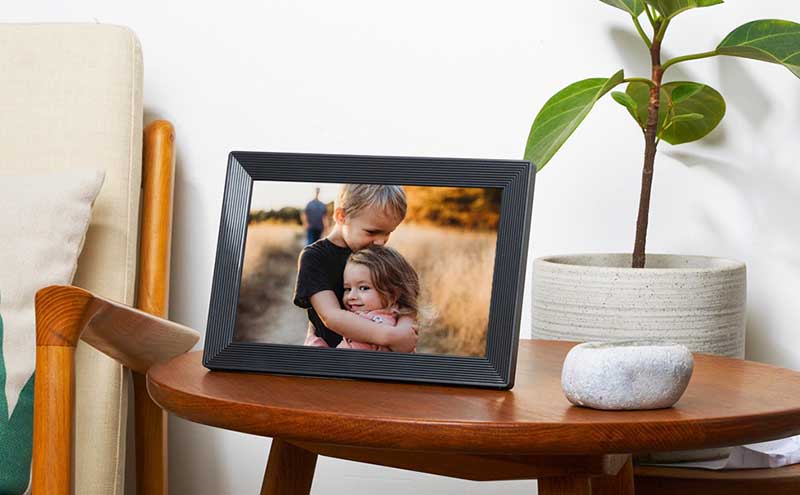 Prepare to be impressed by the array of features that the Pastigio digital picture frame offers. The innovative "React" feature allows you to send real-time emojis back to your loved ones, letting them know how much you appreciate the pictures they have shared with you. Moreover, this digital frame allows you to select the main focal point of a photo and adjust it to fill the frame perfectly. Auto-rotation functionality seamlessly transitions between portrait and landscape orientations, ensuring your photos are always displayed beautifully. Additionally, you have the freedom to adjust brightness and volume to your personal preferences, ensuring an optimal viewing experience.
The Pastigio digital picture frame is 55% off exclusively for The Gadgeteer readers. Get it only for $49.99 with code 9UWZAD5Z at checkout on Amazon. This discount is available from June 1st to June 15th. It is more than just a device; it is a gateway to treasured memories and a connection to your loved ones. Immerse yourself in a world where every detail comes to life, where love and care transcend physical distances. Embrace the Pastigio digital picture frame and witness the beauty of your colorful life.