We use affiliate links. If you buy something through the links on this page, we may earn a commission at no cost to you. Learn more.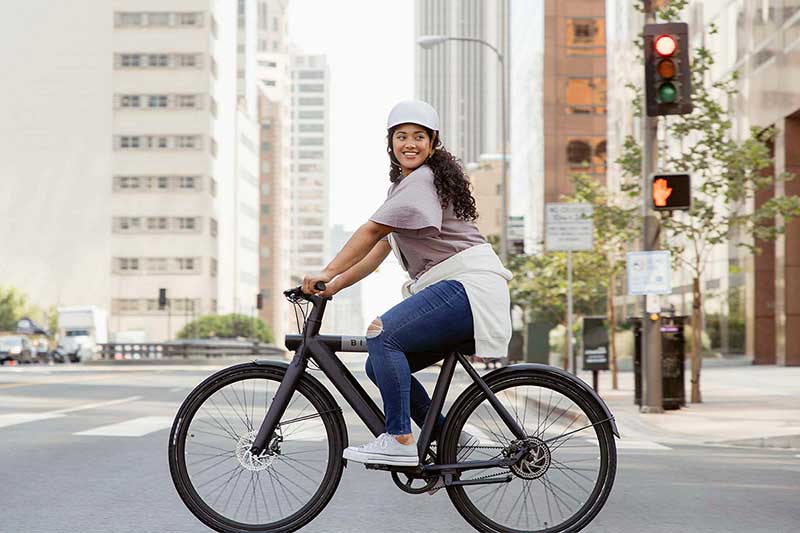 DEAL NEWS – Ride free while helping the environment with a BirdBike e-bike. Usually $2,200, it's now on sale for just $999.99 during the limited-time Memorial Day sale.
From health benefits to cost to its environmental impact, it's easy to be swayed by the charms of an electric bike, aka an e-bike. With all the advantages of regular time-honored cycling and a handful of modern conveniences, the e-bike phenomenon is picking up steam. There are expected to be over 300 million e-bikes on streets around the world this year, a meteoric rise from just 200 million only four years ago, according to ebicycles.com.
BirdBike, the company that helped introduce shared electric scooters to the world, is a company to watch. With their signature BirdBike A-frame e-bike, users can enjoy everything from a relaxing leisurely pedal through the neighborhood to a focused daily commute and running short errands.
Along with pedal power, the BirdBike also sports a 500-watt motor, capable of propelling the BirdBike at speeds up to 20 mph. Driven by a 36V removable battery, riders can press the throttle on the handlebar for an instant power boost to help charge up steep inclines or sprint along a straightaway without expending all that energy pedaling. And it has a range of up to 50 miles on a single charge.
As for the construction, the BirdBike is smooth and secure, framed around a high-performance carbon drive train for prime durability, even on the roughest of roads.
Its integrated backlit handlebar display makes it easy to follow your speed, distance, pedal assist mode, battery life, and more, day or night. In addition, a fully integrated alarm system sounds a 120-decibel alert should anyone try to make off with your e-bike.
Backed by 4.9/5 stars on Trustpilot, reviewers like EV call it "an e-bike with (a) solid build, decent range, and great tech."
Save on the BirdBike e-bike during the ongoing Memorial Day sale for only $999.99. No coupon is needed to save $1,200 off the regular price, but you do need to get it by 5/31 at 11:59 p.m. PT.
Prices subject to change.