We use affiliate links. If you buy something through the links on this page, we may earn a commission at no cost to you. Learn more.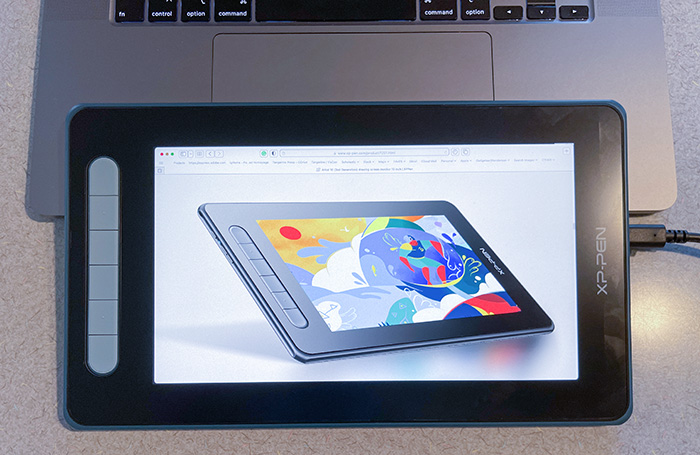 REVIEW – In economics, there is something called the "Trickle-down Theory", meaning the best of a few years ago works its way down to the rest of us mere mortals. While you may or may not agree with that theory, it does hold true for many products—notably display tablets. Features that were only in high-end tablets (or not even invented yet!) can be found in affordable tablets that a hobbyist, student or pro on a budget can now enjoy. And it's the so-called bargain-based companies that are leading the way. The new XPPen Artist 10 (Gen 2) Pen Display. This little affordable display tablet could not have existed even five years ago. Now, anyone can own one.

What is it?
The XPPen Artist 10 (Gen 2) Pen Display is a second-generation compact drawing tablet with a built-in monitor for creating art, doing photo retouching, or even just as an additional small monitor. Its screen displays everything in full color that can be directly drawn on with a wireless stylus (pen) that need no charging.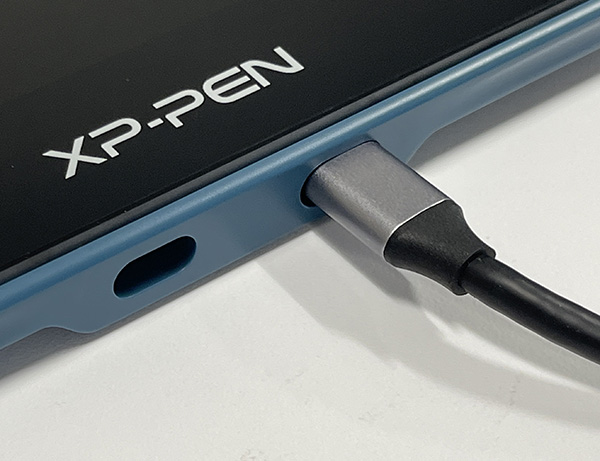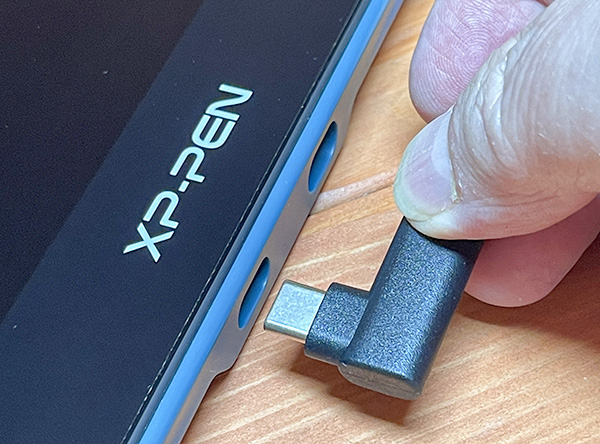 The XPPen Artist 10 (Gen 2) Pen Display connects to any Mac/PC/Android/Linux computer via a single USB-C cable (not included) without any need to be plugged into an outlet. Note that it can also be connected via an HDMI "3-in-1 cable for those without USB-C.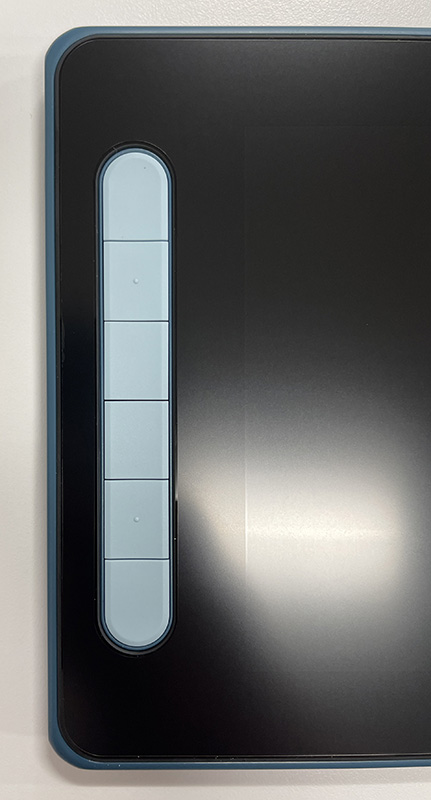 There are 6 customizable shortcut keys along the side that can help simplify work and increase productivity. 
The screen is non-glare and laminated (I'll explain that later in the review). The screen has a paper-like "tooth" that makes drawing on it feel like drawing on—well, paper!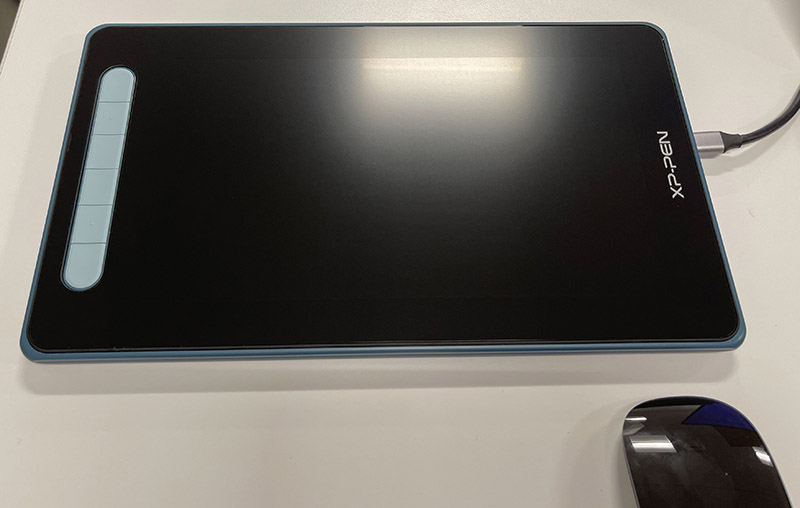 The XPPen Artist 10 (Gen 2) Pen Display has a small footprint that takes up little room on a desk and can sit in one's lap for portability. The tablet must be wired to a computer to work. It is not a stand-alone tablet (think iPad). The Artist 10 (Gen 2) is a monitor that can display anything a computer screen can display.
A driver (App) is required to run the Artist 10 (Gen 2) display. Note that all graphics or display tablets require drivers.
Specs
Dimensions: 11.7 in. x 6.8 in. x .5 in.
Weight: 3.06 lb.
Full laminated screen
Display resolution: 1920×1080
Color gamut: 85% NTSC, 120% sRGB, 88% Adobe RGB
Tilt: 60%
MacOS, Windows, Chrome, Android, Linux
Pen pressure: 8092

Design and features
Even though I knew that the XPPen Artist 10 (Gen 2) display was small, I was surprised how small it is—even smaller than my 12.9 in. iPad Pro. It's also lightweight, which makes it easy to use on a lap or any surface, held in place by four non-slip silicone feet.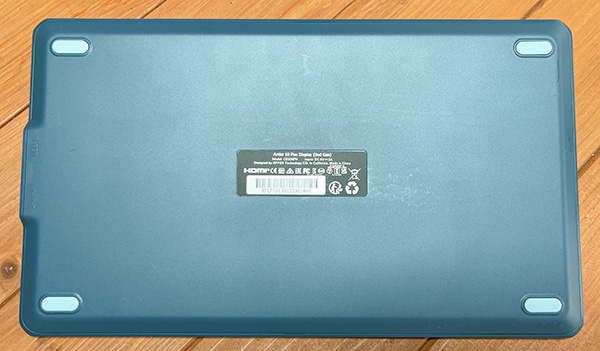 There are four colors to choose from: black, blue, pink, or green. I chose blue for this review. The screen is a 16:9 ratio which matches most monitors, smartphone screens, and video. This guarantees that the screen will show everything with any cropping. 
The screen has a protective layer that cuts down glare and provides a paper-like surface for drawing. Most artists prefer this to drawing on slick glass—like an iPad. Note that while this protective layer is tough and long-lasting, it can wear down over time. Etched glass is a much more durable surface, but that premium upgrade would move any tablet out of the affordable range. Also, etched glass is usually only available on larger screens.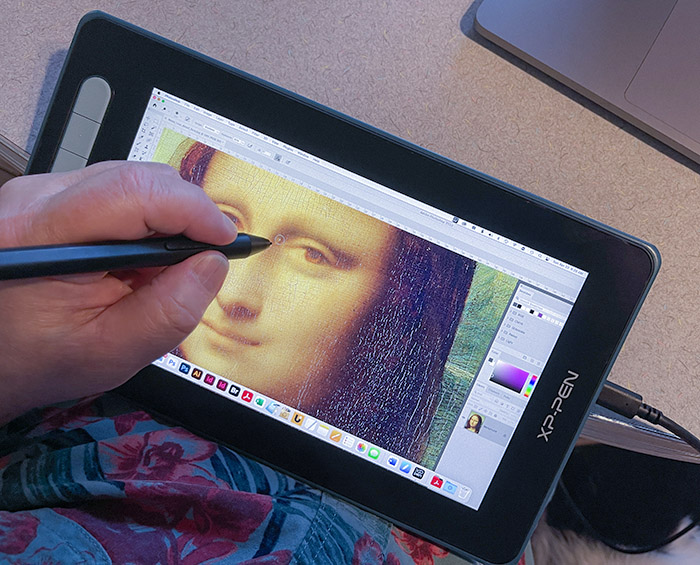 The screen on the XPPen Artist 10 (Gen 2) Pen Display is laminated. Why does this matter? Let's get into the weeds a bit. The tablet's clear surface sits on the actual video screen that displays the image. Most tablets had a gap between those two layers. This gap created what is called "parallax, meaning that the pen tip wasn't touching exactly the cursor seen on the screen because of the thickness of the glass. More expensive tablets' top screens were laminated—or glued to the video screen underneath, eliminating parallax. Remember the trickle-down theory I mentioned at the beginning of the review? Today, many more affordable tablets—such as the Artist 10 (Gen 2) display—are now laminated, so parallax is no longer an issue.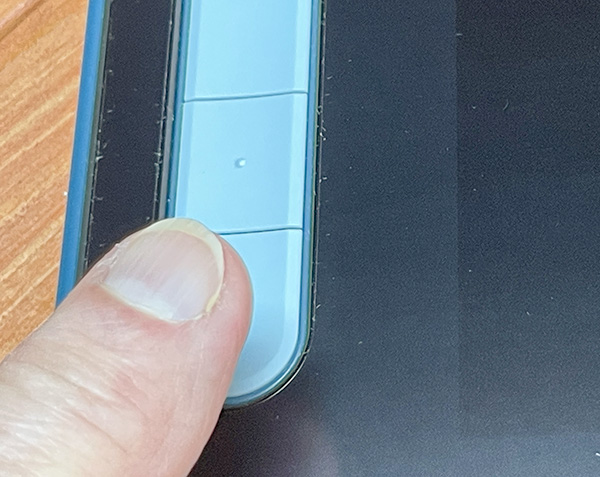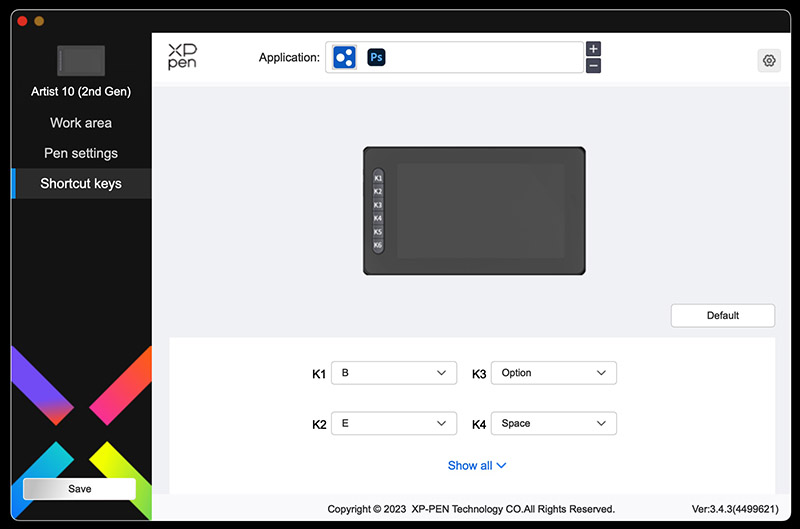 The XPPen Artist 10 (Gen 2) Pen Display has six shortcut keys along the side of the tablet. These keys can be programmed in XP's driver app to almost whatever shortcut you want to do. And the shortcuts can be customized to different apps, so the top key can perform different functions depending on what app is being used. This can be a great time-saver for artists—except I don't use them. I've been using keyboard shortcuts for so long, I have trouble unlearning them. So I turn them off. Users who are younger—and less stubborn than me—will find them quite useful.
The XPPen driver is not the most intuitive driver I've ever used. Xencelabs now takes that honor. Ironically, Xencelabs is owned by the same parent company as XPPen. I hope some of Xencelabs' ease-of-use can rub off on XPPen. Most of my driver issues were with the installation. It took a while to get it to work. Once I did, however, all went well. 

I like the new XPPen pen. XPPen has upgraded the hardware (they call it X3 Smart Chip). It's responsive and responds well to tilting, rotation and drawing accuracy—once it's been calibrated. I highly recommend this be done right away. Calibration is done within the driver and is straightforward. The pen has a better weight balance than Huion's pens, which feel too light in my hand. YMMV.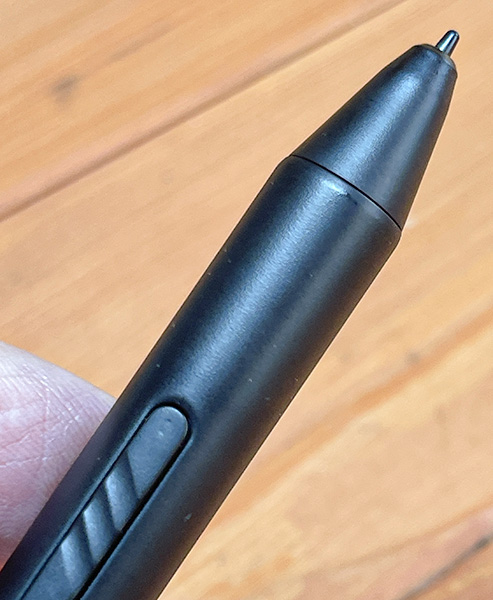 The pen comes with some new features. Most of you won't notice or care about it, but it shows that XPPen is consistently working to improve, such as IAF sensitivity, pen nib retraction distance, and digital signal transmission. However, the new pen also has the usual features like 8000+ pressure levels and 60% tilt.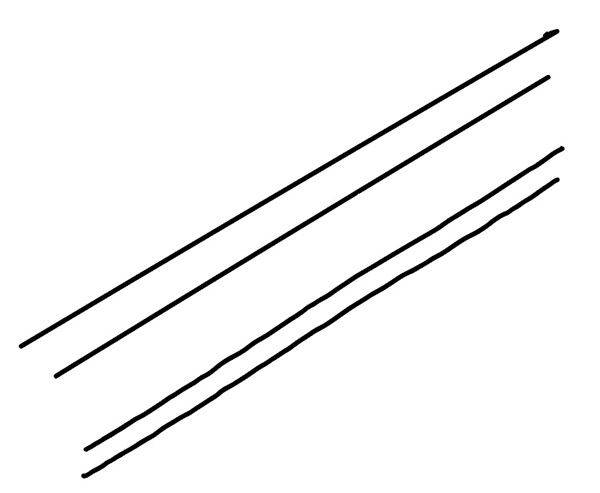 I mostly use drawing display tablets for Photoshop in my job as a children's publishing art director. I am not an illustrator, but I do a lot of photo manipulation. Brush accuracy is fine for my work, but there is some pen "jiggling" in illustration programs where accuracy is demanded. In other words, if you demand absolute accuracy, you will need an upgraded display tablet. However, the XPPen Artist 10 (Gen 2) Pen Display will suffice for photo work and less demanding uses.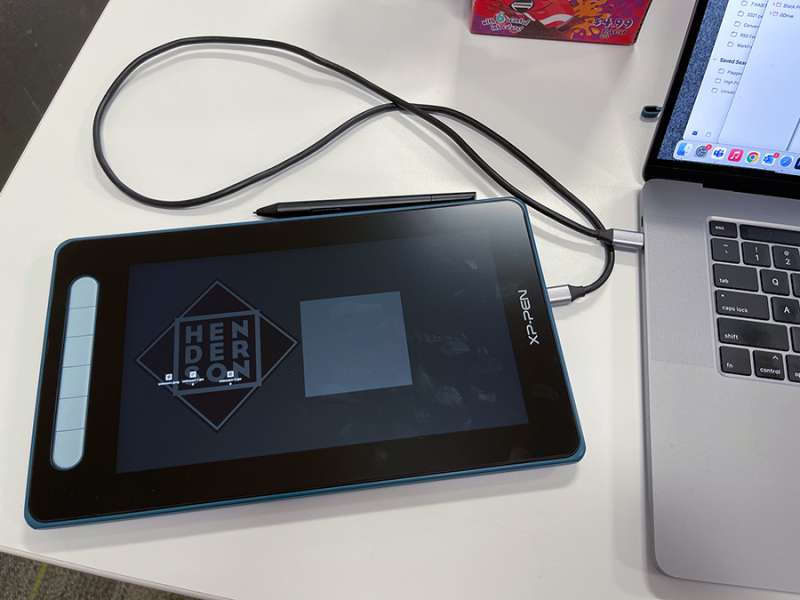 The XPPen Artist 10 (Gen 2) screen has a 1080p resolution. In larger tablets, 1080p is not a high enough resolution for serious work. However, it is more than hi-res enough for a 10-inch tablet. In fact, it may be too much for my aging eyes. The higher the resolution, the smaller the OS system parameters can appear. For instance, palettes in Adobe apps can be difficult to read. Increasing their size in the preferences takes up more room which can be a bigger (pun intended) issue on such a small screen. Sometimes you can't win—unless you are younger with better eyesight.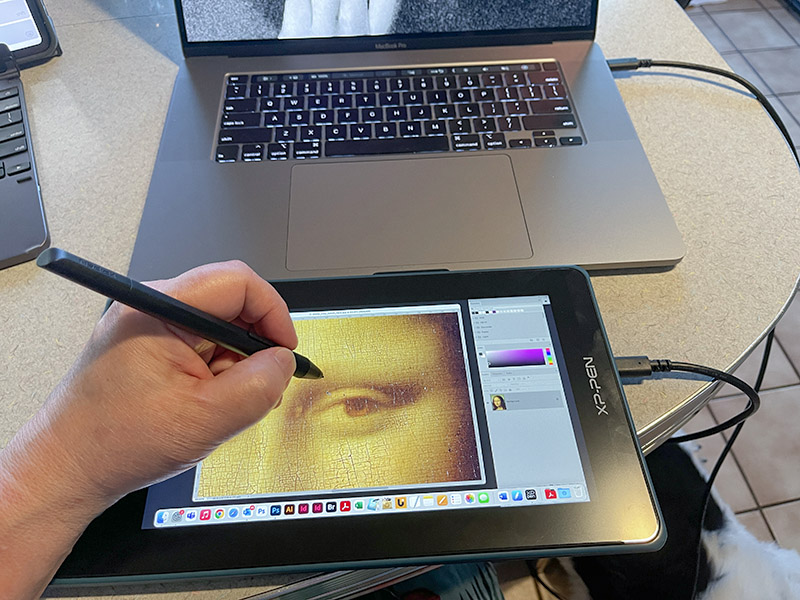 Day-to-day use of the XPPen Artist 10 (Gen 2) has been okay, but not great—for me. Like many artists, I have specific needs, so a tool like the Artist 10 (Gen 2)—and it is just a tool—may not work for me, but it could be perfect for many other artists. Any criticism I have has more to do with my needs than hardware quality. 

What I like
Nice screen
Improved pen
Pen is weighted and balanced
Available in colors
Affordable

 

If too small for some artists, XP offers many sizes)

 

What I'd change
No etched glass – screen surface can wear down

 

Final Thoughts
XPPen makes a lot of graphics and display tablets. I am a big fan of their Artist 24 Pro Drawing Pen Display, but that may be too large or too expensive for many. Luckily, XPPen probably has the right-sized tablet to fit your needs. Do your homework and read many reviews. You may find your perfect tablet. The fact that XPPen could develop a tablet with a 1080p display for $170 is pretty darned amazing.
Price: $169.99
Where to buy: Amazon
Source: The sample of this product was provided by XPPen.