We use affiliate links. If you buy something through the links on this page, we may earn a commission at no cost to you. Learn more.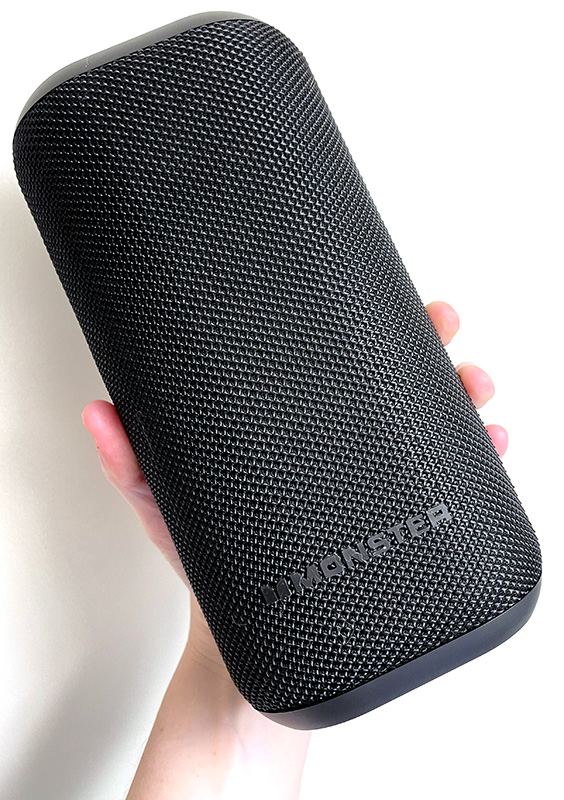 REVIEW – I have used the same portable Bluetooth speaker for years now. Sure, I've tried out others, but I always go back to my tried and true, basic waterproof speaker. This time around, however, there was some true competition with the Monster DNA Max wireless speaker. Did it dethrone my old one? Let's see.
What is it?
The Monster DNA Max wireless speaker is a waterproof, portable speaker with a wireless charging base and solid sound quality.
Hardware specs
IP67 waterproof
30 ft Bluetooth range
20 hours playtime
Qi wireless charging base
Omnidirectional sound
Charging capabilities
What's in the box?
Monster DNA Max wireless speaker
USB-C charging cable
Charging brick
Charging base
Wrist strap

Design and features
First things first; I had to charge up the Monster DNA Max speaker. I was eager to see how well the wireless base worked and was not let down in the slightest. I tossed the base on my night stand, sat it on top, and it slides into place without needing to adjust to make sure it is in the perfect position. Not once did I have an issue with charging.
Once charged up, I attached the wrist strap for style and paired it to my phone. Once I turned on the speaker, I just waited for a few seconds and it popped up on my phone. I tapped to connect and it was complete. To connect a different device, there is a Bluetooth button on the side of the DNA Max speaker that you hold down for a few seconds prior to pairing.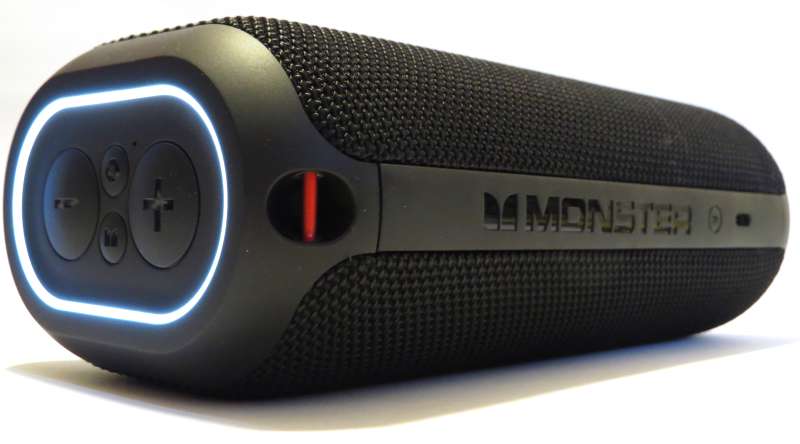 On the top of the speaker, you'll find four more buttons. Two giant plus and minus buttons serve as both volume (pressed once) or previous/next song (held down for 2 seconds) while holding down the two giant plus and minus buttons at the same time will verbally indicate the battery left in the speaker. The power button is used to play/pause if pressed once or power on/off if held down, and lastly, the Monster button can be used to pair with other Monster DNA speakers if available.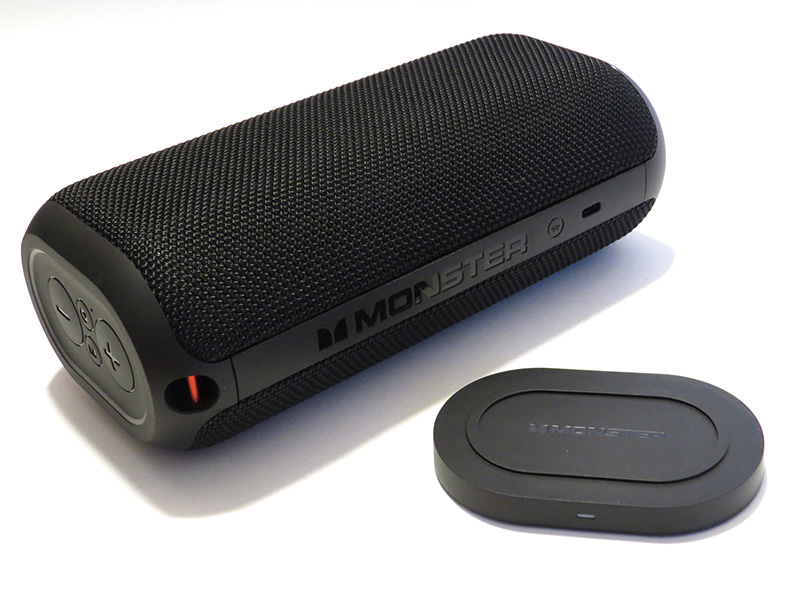 The USB-C port that is used to charge the speaker can also be used to charge your phone from the speaker, if needed. I didn't use this more than just to test it, but it is kind of useful if you find yourself on the beach or out hiking and forgot to charge up your phone before you left.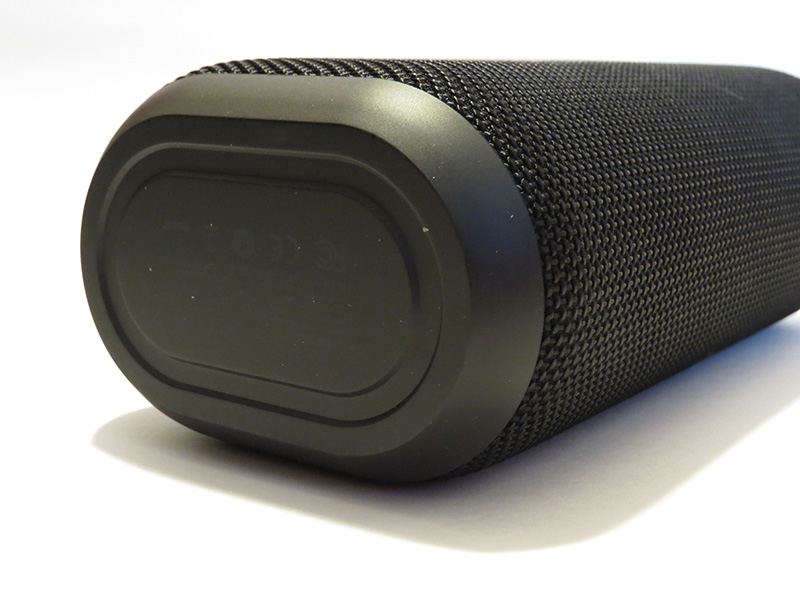 Speaking of charging and battery; the battery life on this speaker was as advertised. The 20 hours of playback time took ages to bring down and on top of that, being able to toss it on the charging base when I was done kept it topped off quickly and easily. Just make sure you don't bump into it while it's charging or it might fall over. The DNA Max speaker is sturdy though, so if it does, it'll survive just fine.
I got the Monster DNA Max speaker all charged up and paired, then decided to start playing the same songs I used for the Monster DNA Fit review. Initially, I was floored with how much bass was coming from the speakers, yet how clear the mids and highs were. It was quite a difference between the headphones and the speaker.

The bass was powerful but not overpowering. I actually was worried for a bit due to the shock of having bass that my neighbors would be annoyed, but it was just low enough that it didn't boom through the walls. Mids and highs were not muddled, with rock songs and pop songs both playing with excellent sound quality. There wasn't a genre that I found that sounded bad with this speaker.
The volume is based on whatever volume your phone is on, so you can change the volume via your phone or the giant buttons on top. I felt the upper volume ranges were pretty good if you were sticking around a picnic area, though it is not going to boom over large areas. That might be a good thing though. If you did want to listen to music in a large area, you can pick up multiple Monster DNA Max speakers and pair them together to set around a designated area. That would be great for backyard parties!
What I like
Amazing sound quality
Wireless charging
Easy to use
What I'd change
Tips semi-easily when not on a firm surface
Final thoughts
Well, my old speaker was tossed to the side to make way for the Monster DNA Max wireless speaker. Its sound quality, waterproof nature, and ease of charging made it perfect for porting around the house, to the beach, or jamming out to tunes in the shower. While the price is on the higher end of what I could afford, the quality is definitely there to make it worthwhile.
Price: $179.99
Where to buy: Monster Website and Amazon
Source: The sample of this product was provided by Monster.