We use affiliate links. If you buy something through the links on this page, we may earn a commission at no cost to you. Learn more.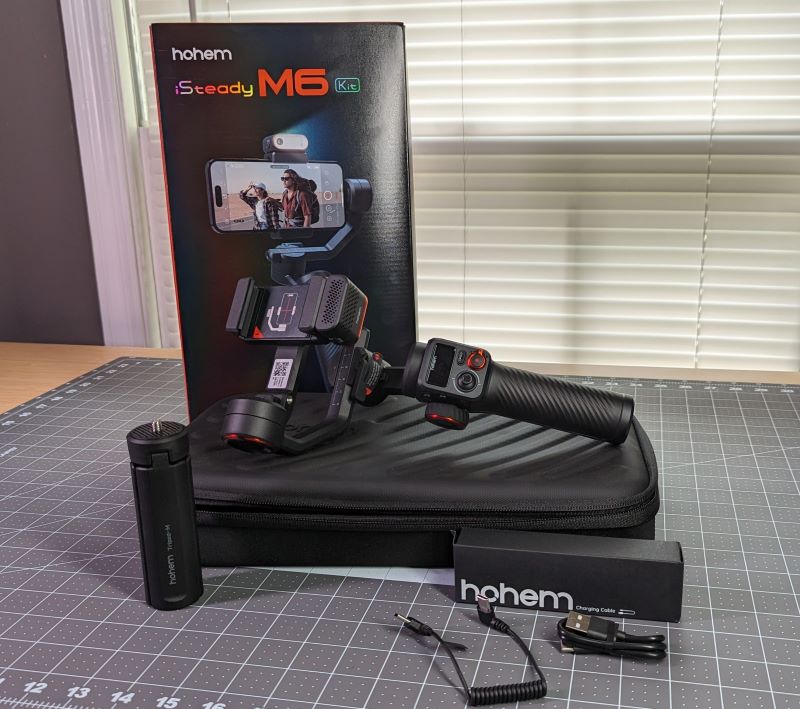 REVIEW – Do you know someone looking to up their game with video creation? I've been looking into improving mine. I want to play around and make more cinematic videos and to do that I can't have shaky video.  I want smooth pans and zooms.  I want to do cool fly-ins and outs. I want to be able to move to stay with my subject without it looking like I've had way too much coffee even though I did.  Just so happens the Hohem iSteady M6 Gimbal kit was available for review so I jumped on it. Was it worth it? Did it make my videos any better? Read on to see.
What is it?
The Hohem iSteady M6 Gimbal kit is a 3-axis Smartphone Gimbal with Magnetic Fill Light and AI Vision Sensor. It's a one-and-done gimbal kit that allows you to film like a pro with your phone.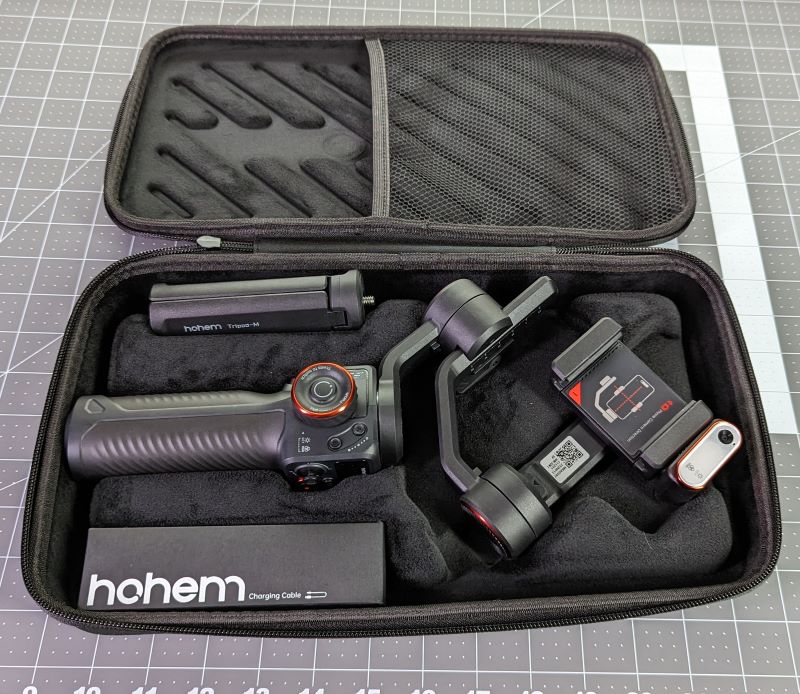 What's in the box?
You can remove this heading and section if it doesn't apply to your review.
The Hohem iSteady M6 Gimbal
Tabletop tripod
Carrying case
USB-A to USB-C cable
USB-C to USB-C cable
User manual
Hardware specs
Weight(Gimbal):551g (Including battery)
Main Material: High-Performance Composites
Payload:400g
Mobile Width:58mm~98mm
Mechanical Range

Pan: 360° Infinite Rotation

Roll: 335°

Tilt: 335°

Working Temperature:-10~45°C

Battery Capacity: 7.4V / 19.24Wh
Battery life: Up to 18 hours (Under ideal conditions with the gimbal fully balanced)
6-8 hours (Use AI tracking and fill light at its highest brightness)
Design and features
The Hohem iSteady M6 kit has been developed as a smartphone gimbal for Youtubers, streamers, amateur filmmakers, and goobers like me who want their videos to be smooth and steady. You will need to download the Hohem app in order to use the gimbal and all its features. It's available for both Android and Apple, so get it loaded on your phone.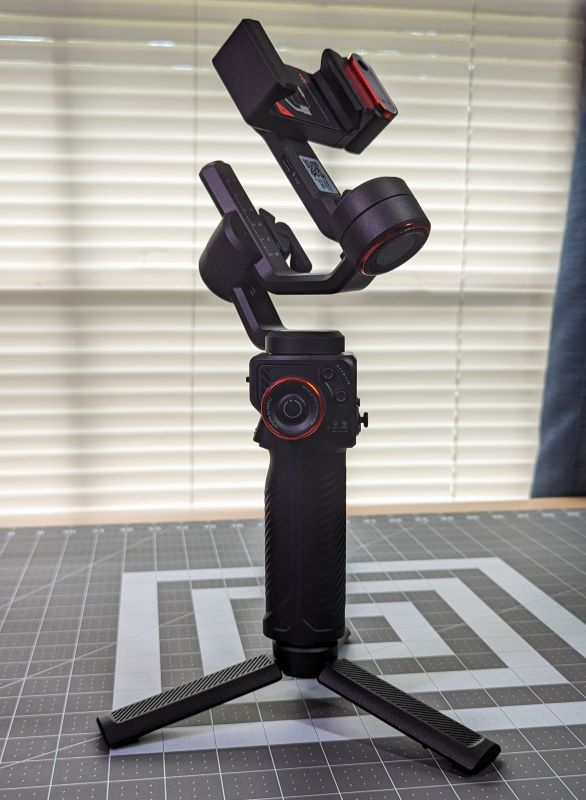 One key feature in the kit is the magnetic fill light with AI vision sensor. Yep, AI, as in Artificial Intelligence.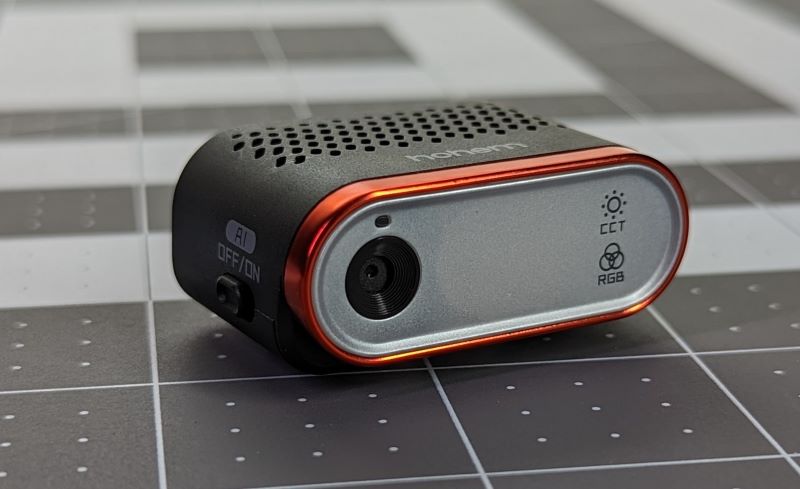 Looking at the bottom, you can see the magnets along with pins that make communication with the gimbal possible.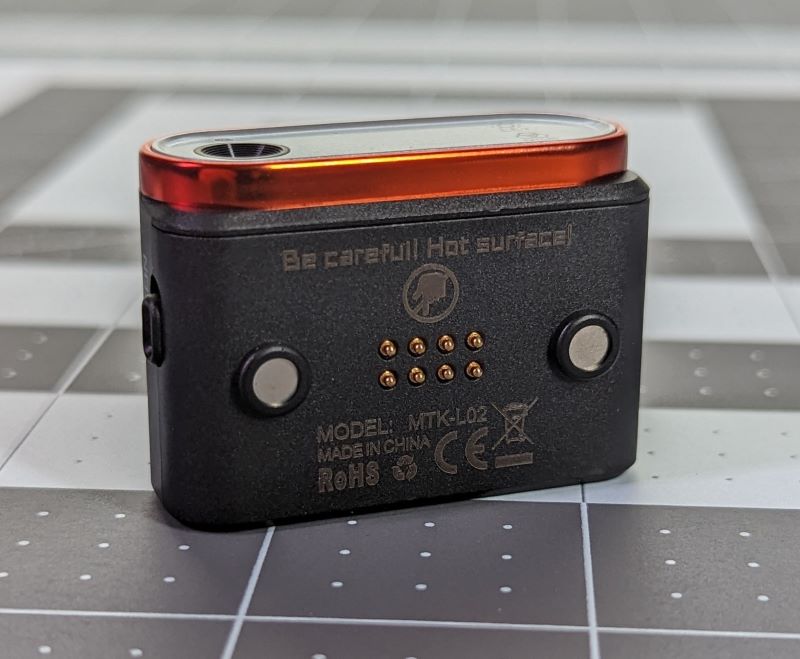 To use the AI feature, you simply get in front of the camera and give it the OK hand signal.  The gimbal will now track your face as you move around.  Just know that if you move too fast or turn away for too long, the software loses you and so stops tracking.  The AI feature doesn't require you to use the Hohem app, believe it or not.  Hohem says it's compatible with your phone's native camera app along with others like Tik Tok or Instagram.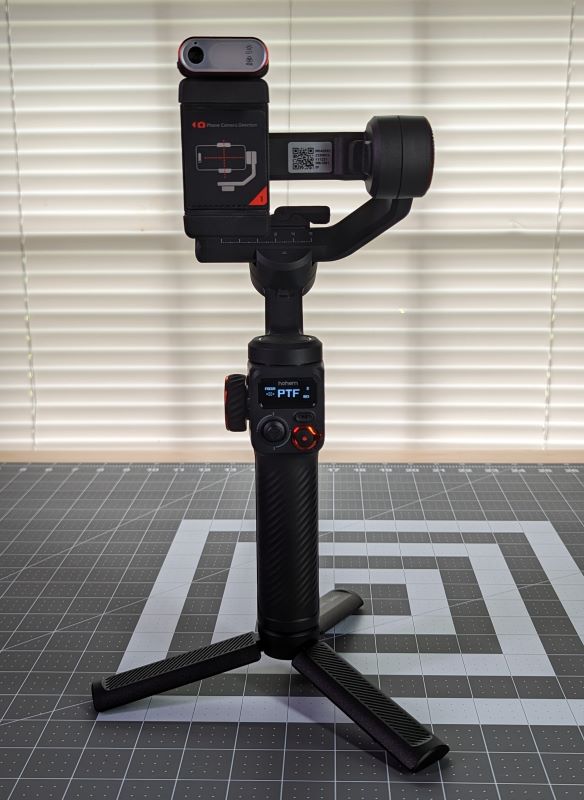 The kit includes a tabletop tripod for those who want to video themselves without taking a lot of other equipment.  With it connected and my phone in the gimbal, I found it very stable. I left it on while using it because I liked having the extra length too.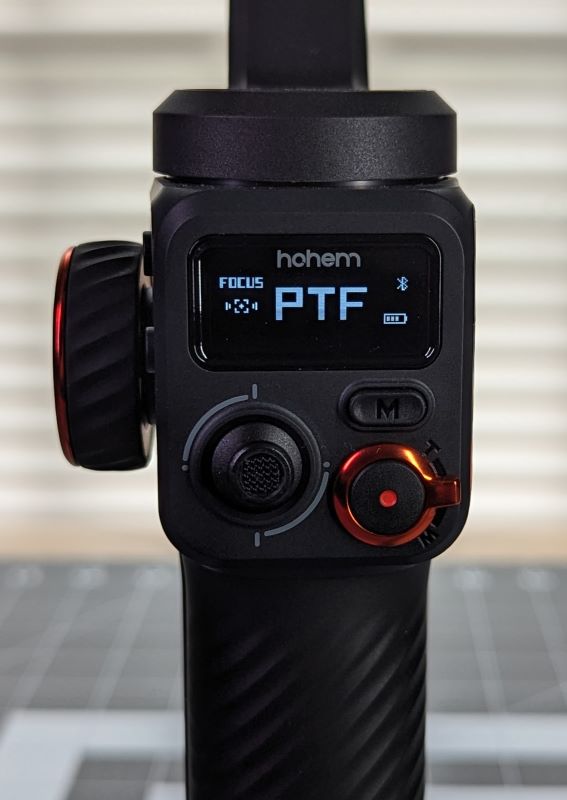 The Hohem iSteady M6 Gimbal sports a .91″ OLED display to show you the gimbal's status like whether it's connected via Bluetooth, the mode it's currently in, battery level, and more. The M button switches you through the available modes like pan follow, pan and tilt follow, lock, POV or all follow, sport, and inception.  the inception mode sets your phone to spin 360 degrees until you stop it.  Sounds cool but my motion sickness decided to pass on it.  There's a joystick on the left so you can do some manual pan and tilt along with a zoom lever/shutter button on the right.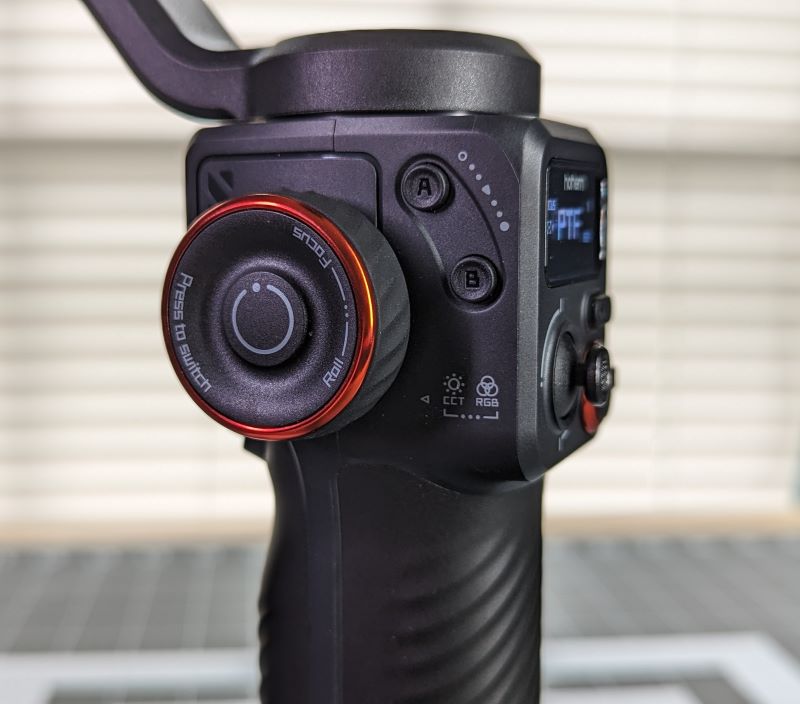 On the left side of the Hohem iSteady M6 Gimbal is a multifunctional wheel.  You can switch from using the wheel to focus, to rolling the camera 45 degrees.  You can switch to control the color temperature of the magnetic light as well as dim or brighten it.  The A and B buttons allow you to set up a timelapse where the gimbal will follow a path while filming over a period of time.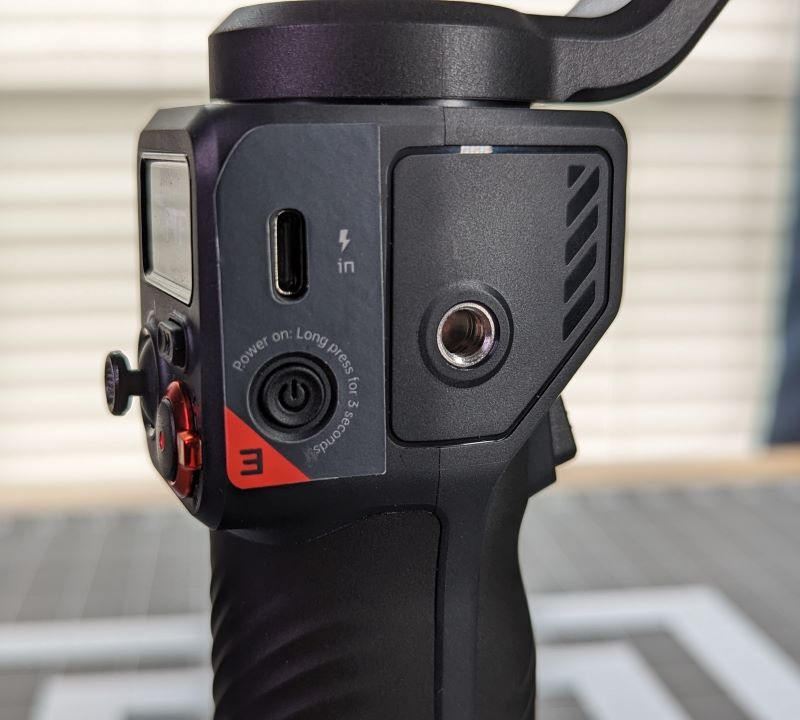 On the right, you have the power button, a USB-C port, and a 1/4″ threaded port for attachments.  The USB-C port is not only for charging the gimbal's battery but it can also be used to charge your phone at the same time using the included cable.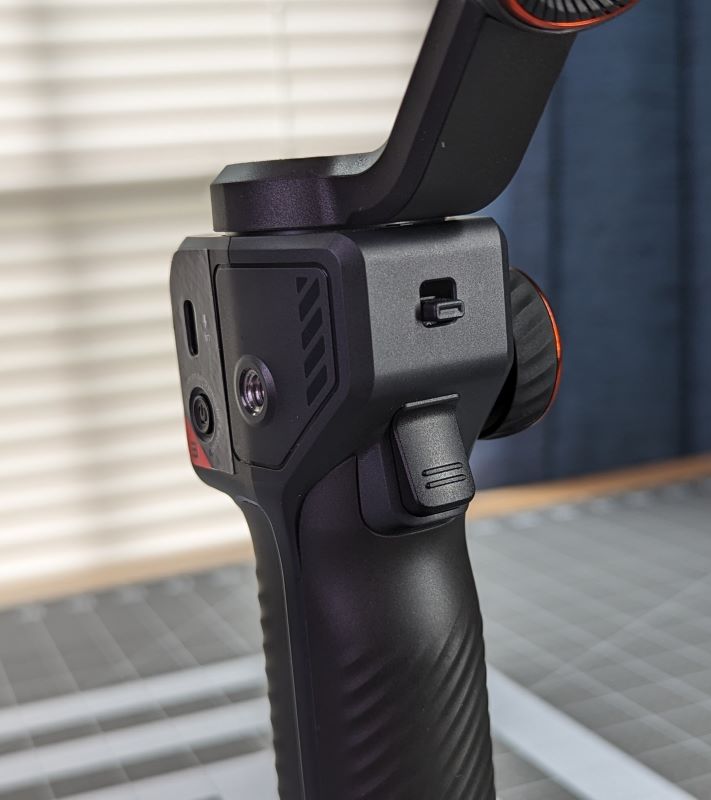 Finally, in the front, there's a multifunctional trigger. It allows for enabling Sport mode and All Lock mode, recentering the gimbal, and switching to ultra-wide mode.
Setup
The setup of the Hohem iSteady M6 Gimbal is fairly simple.  Start by unlocking the pan and tilt motors.  One of the locks can be seen above. It's a switch above the trigger. The other lock doesn't have a switch. You manually turn the U (ish) shaped arm counter-clockwise to pop a small boss out of its socket.  It's the little nubbin below and to the left of the 2 on the sticker.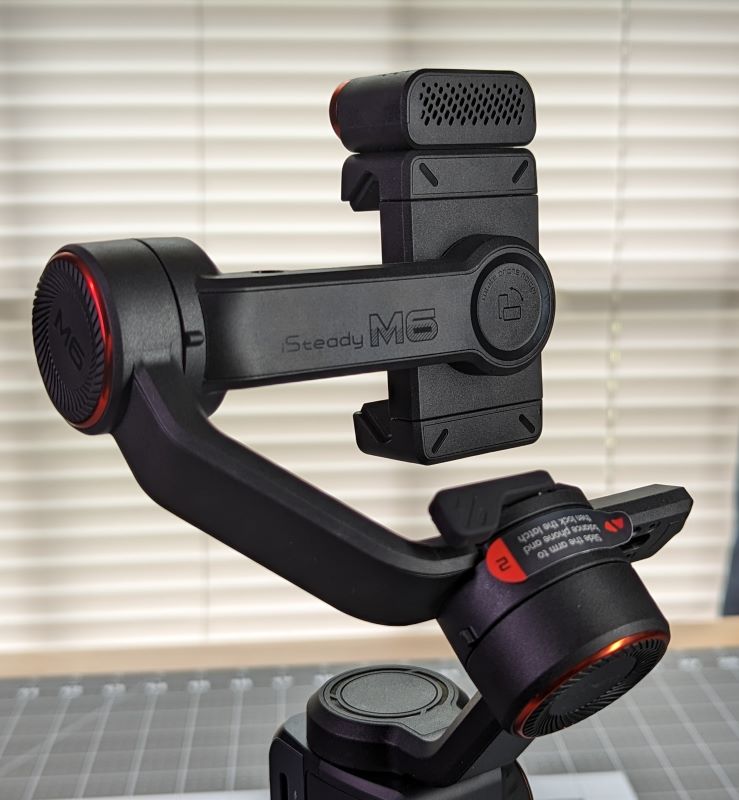 Freeing that the first time had me worried. Although the Hohem iSteady M6 Gimbal feels well-built, I was nervous I would break something.  The next step is to lift that thumb latch just above the 2 on the sticker so that you can slide the arm up and down.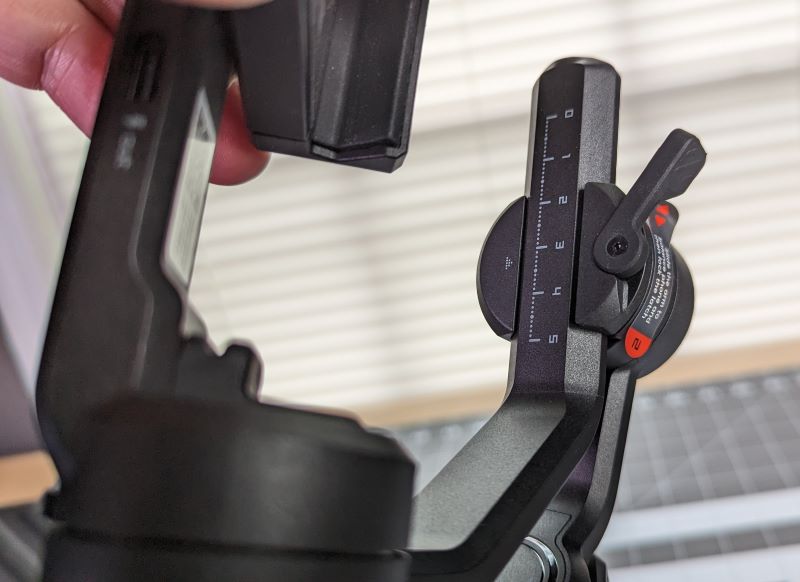 After that, insert your phone into the spring-loaded cradle and slide the arm up or down until you've got your phone balanced.  Then, lock it in by closing the thumb latch. Now, hold the power button for three seconds.  Don't let go when you start to see the logo.  If you do, the unit powers off again or it isn't really on that point.  Either way, wait for the chime to let you know it is indeed on.
Performance
The Hohem iSteady M6 Gimbal performed very well while handling my phone and moving around.  The motors were smooth and quiet.  It's cool just to watch it counter your movements and the weight of your phone. I did find that it can be a little slow to respond to your movements.  What I mean by that is if I start moving and then stop, the gimbal allowed my phone to continue moving for a little too long before coming to rest. That could be because of my phone I guess.  I have a Google Pixel 7 Pro which is a pretty big phone.  It could be I don't have it quite balanced correctly.  I'm going to keep at it though.  I want to get better videos and I think the iSteady M6 can help once I get more familiar with all the buttons and their functions.  Currently, I just carry the manual with me. Luckily, Hohem did a great job with the manual.
I have to admit I don't know if the gimbal itself made my videos any steadier or smoother.  I created some videos using my phone with and without the gimbal.  Maybe it's my phone's stabilization capabilities that made it look pretty much the same.  I'm not sure, but I started using the Hohem app and there are about a billion settings. So, maybe I can find something to improve what I'm currently getting.
Here's the video I created to show my phone alone versus my phone plus the iSteady M6.  There are some differences but is it noticeable enough?
What I like
The build quality is really good
Its fun to use
The AI feature is pretty cool
What I'd change
I think most of the problems I'm having are of my own creation, so right now I'll say nothing.  This might require a revisit.
Final thoughts
This is my first gimbal so I'm still learning how to use it correctly.  I do think the Hohem iSteady M6 gimbal kit is great. The unit feels solid in the hand.  The kit is nice since it includes a case, the tripod, and the AI sensor/fill light. If you're in the market for a smartphone gimbal, check out Hohem.
Price: $290.90
Where to buy: Hohem and Amazon
Source: The sample of this product was provided by Hohem.