We use affiliate links. If you buy something through the links on this page, we may earn a commission at no cost to you. Learn more.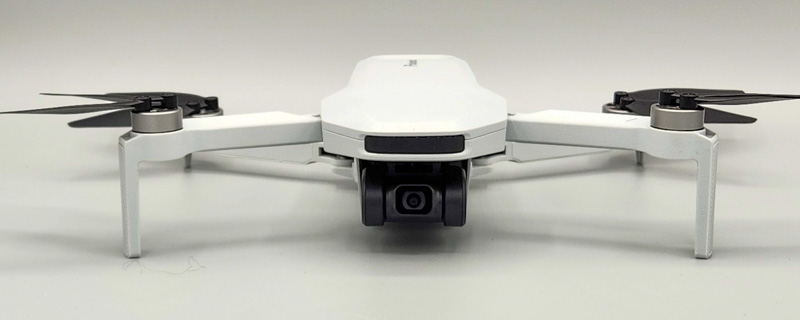 REVIEW – I have bought or reviewed at least a half dozen drones over the years, and when I first saw the Potensic ATOM SE Combo GPS Drone Quadcopter I thought it was an exact clone of my last drone – a DJI Mini 2. There's a striking resemblance, but as I looked closer there are minor differences like the camera sensor and stabilization setup, as well as with the controller and batteries. Quite a few of these changes were improvements over the much more expensive DJI Mini 2, though not all. Without wasting any more time, I'll dive in!
What is it?
The Potensic ATOM SE Combo GPS Drone Quadcopter describes it's function and purpose fairly well in its title. It's a hobby-grade quadcopter camera drone that's strategically under the 250 gram FAA cutoff for drone registration for personal use. It has a 4k stabilized video camera, up to 31 minute flight time per battery, and a very familiar control and operation setup if you're used to DJI products already (and fairly easy for the uninitiated as well).
What's in the box?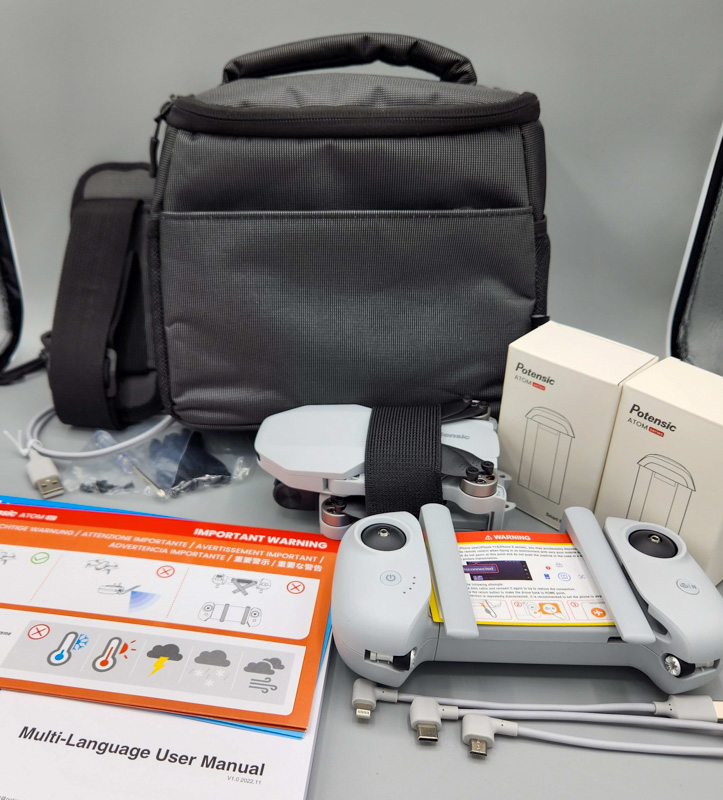 The Fly More combo version of the Potensic ATOM SE Combo GPS Drone Quadcopter is what was sent for me to review, but you can also get the drone standalone which is nearly identical with one less battery and no carry bag included.
Potensic ATOM SE Drone
Potensic Remote Controller
Smart Batteries (2)
USB A – C charging cable
3 x controller cables (Micro-USB, USB-C, and Lightning)
Portable Handbag
User Manual
Set of extra propeller blades and screws
Screwdriver
Hardware specs
Weight: 249 grams
Folded size: 3.46 x 5.63 x 2.28inch
Unfolded size: 11.8 x 9.53 x 2.28inch
Max Flight Speed: Ascending: 5m/s; Descending: 4m/s; Horizontal flight: 16m/s
Max Flight Time: 31 mins per battery (measured at breezeless condition and even speed of 5m/s)
Positioning technology: GPS + GLONASS
Video recording resolution: 4K @30fps; 2.7K @30fps; 1080P @60fps; 1080P @30fps
Photo resolution: 4,608 x 2,592
FOV: 118°
Supported storage card (not included): up to 256 Gb Micro SD card, class 10 or U1 standard
Video recording format: MP4 (H.264)
Image format: JPG/JPG+RAW(DNG)
Design and features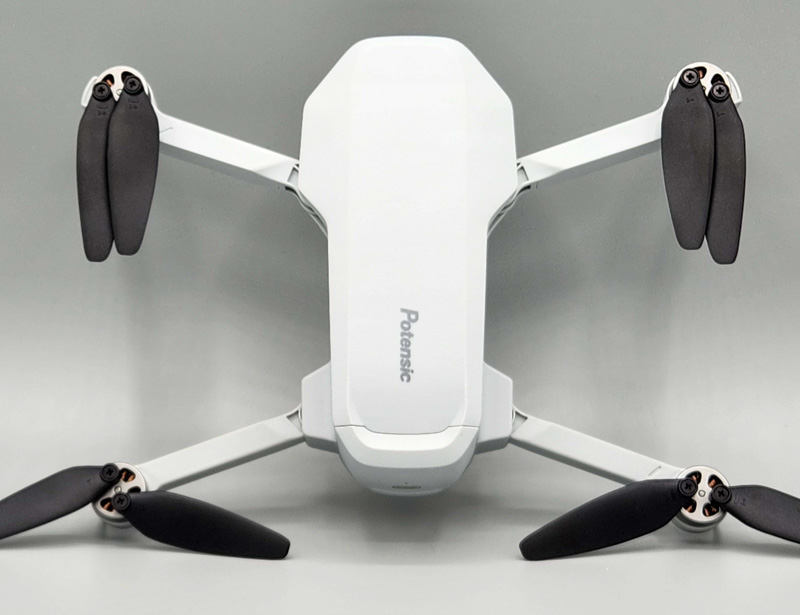 When unfolded, the Potensic ATOM SE Combo GPS Drone Quadcopter is just larger than an 8 x 10 piece of paper, and about 2.25 inches thick. It's also quite light, which is ideal for staying under the strict 250+ gram FAA drone rules. You should still read up on local drone laws and check the FAA's B4UFLY app to make sure it's safe and legal to do so.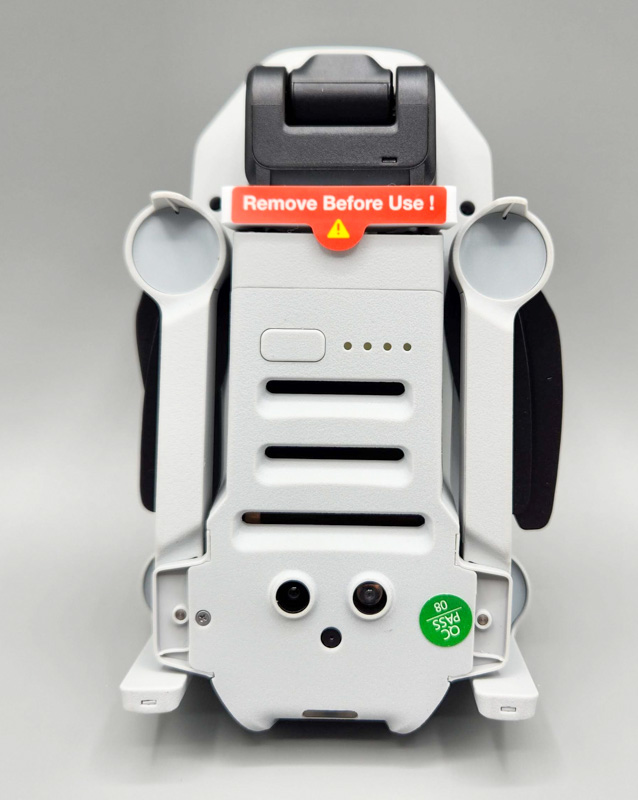 When folded up, the drone is roughly the size of a 12 oz. soda can, making it easy to transport, even in a coat pocket. On the underside is a battery level indicator, the power button, and the only obstacle avoidance cameras on the drone (to aid in landing safely).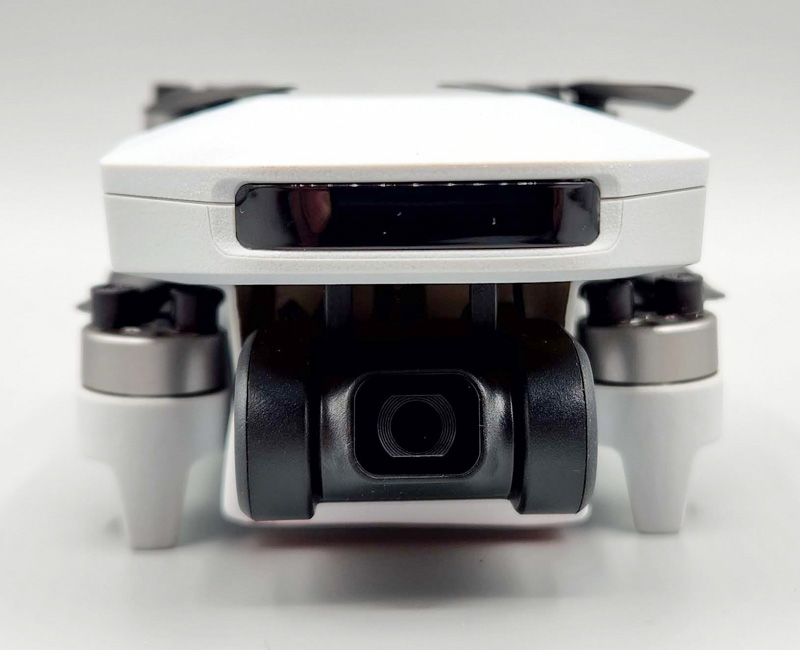 The camera is a Sony 12 MP CMOS sensor capable of recording 4k video at 30 FPS, as well as 4K resolution photos. It's not on a true gimbal, but rather is "stabilized" with thin plastic tabs that allow the camera to resist vibration shakes while in flight.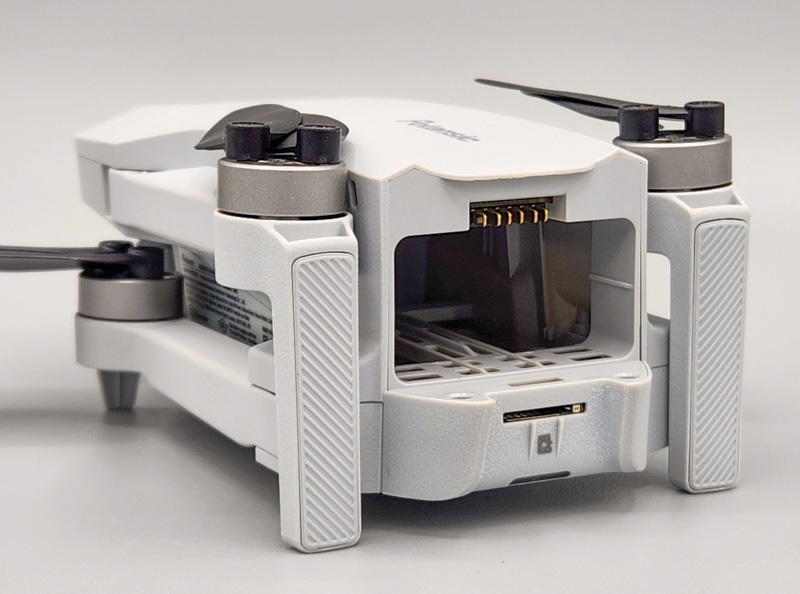 Around the back of the drone you can see the battery compartment, Micro SD card (not included), and LED status light indicator.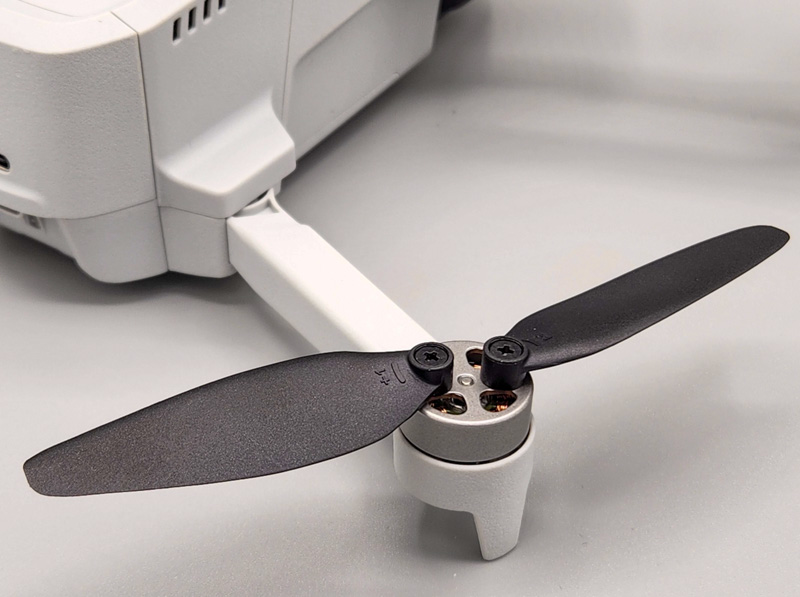 The arms and propellors felt very similar to the small DJI drones I've owned and flown in the past. I didn't crash while testing it, but they seem like they'd be able to take minor bumps without snapping off. Replacement blades are included as well.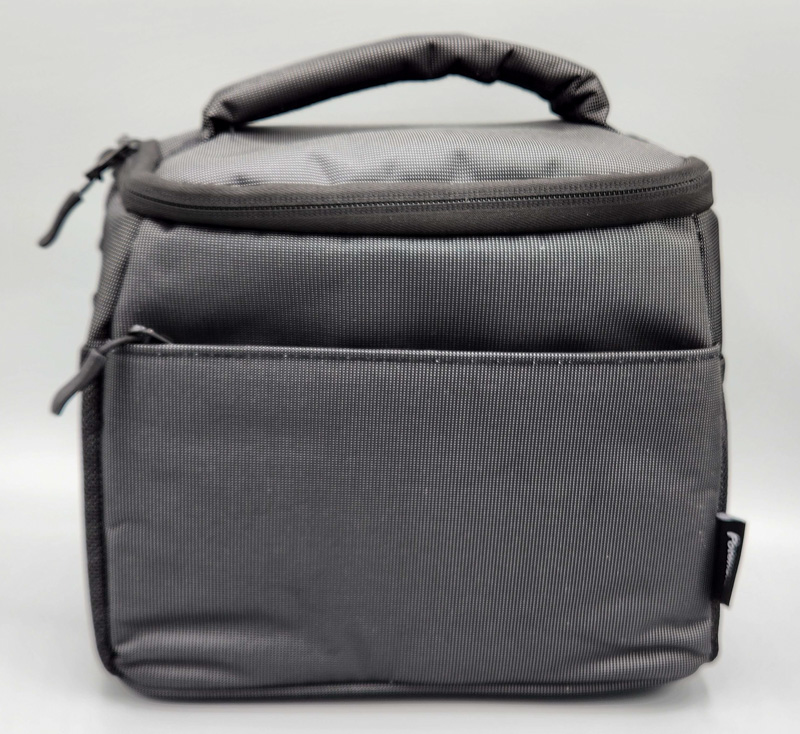 The Fly More combo version of the Potensic ATOM SE Combo GPS Drone Quadcopter includes a decent quality cloth carrying bag. It's padded and compartmentalized, and easily fits everything included in the package.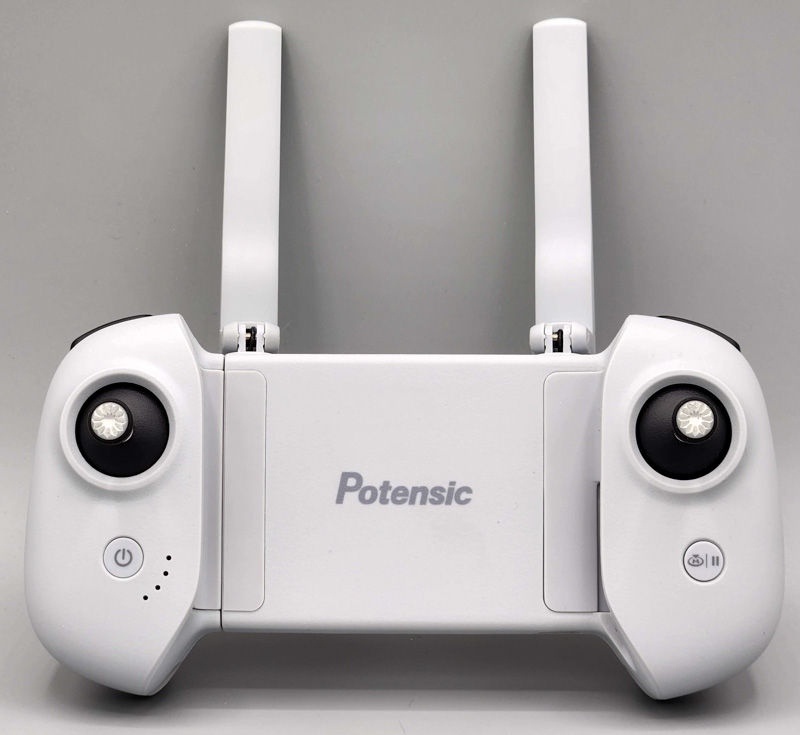 The remote feels well made of sturdy plastic. The handgrips are ergonomic and the buttons are easy to reach. I only had to charge it once for multiple test flights, and by the end of the month, it had dropped down to 50%. It charges your phone while connected, has connectors for any modern smartphone, and…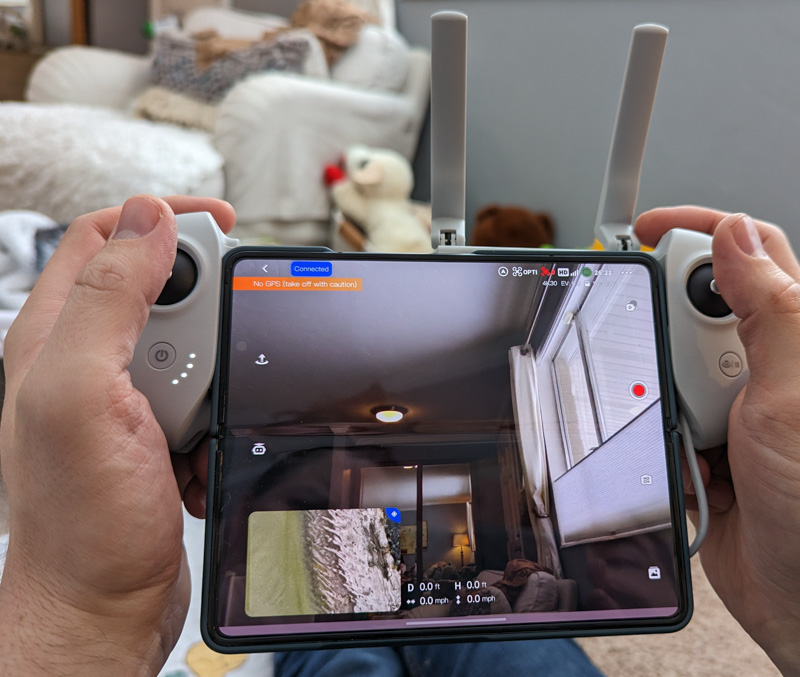 …telescopes horizontally to grip the phone! This is fantastic for a Samsung Galaxy Z Fold 4 user like myself – many other phone-gripping controllers weren't designed for mini-tablet-phones. The USB-C connector tucks into a channel next to the phone, allowing for a solid grip and no pressure on the USB-C port while in use.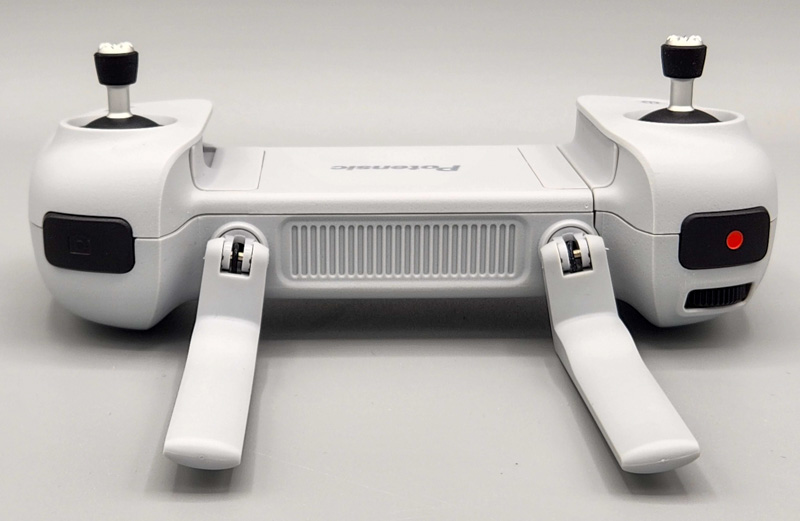 Up on the top of the controller are two large buttons and a slider. The two bumper buttons quickly switch to photo/video modes and take photos/videos. The slider adjusts the camera up and down (no left/right adjustment is possible, you have to move the drone itself to change that).
Setup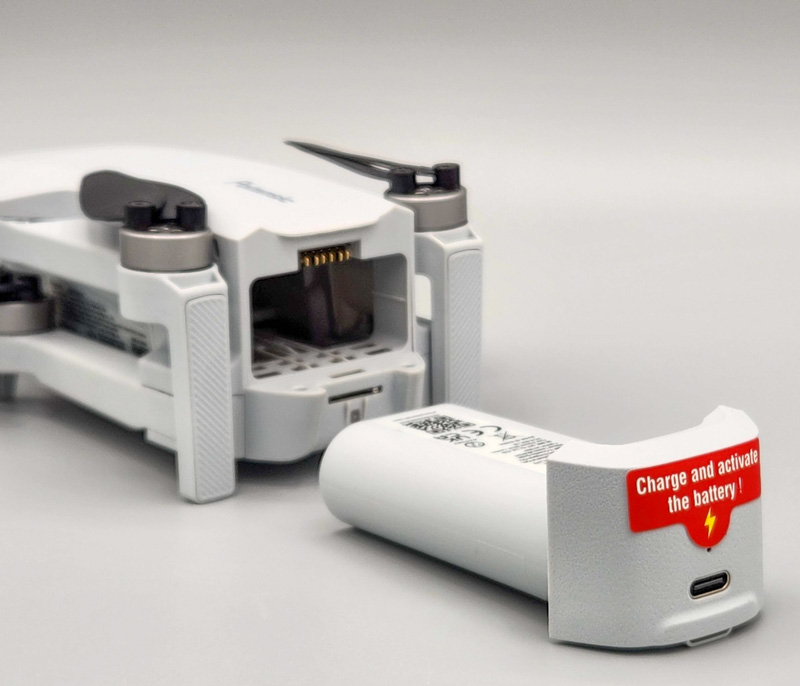 First, I charged the two batteries and controller. I love that the batteries have simple USB-C connections, this lets you charge them nearly anywhere rather than needing a proprietary charger like many other drones.
Next, I installed the app and walked through the instructions, which included firmware updates for everything (both batteries, the drone, and the controller). Screenshots are below for the app interface.
I found the app to be familiar based on my past interactions with other drones. I didn't encounter any bugs and I was able to find all the settings I would want (like adjusting video/still settings and getting the needed information while I flew). The "Intelligent Mode" menu lets you adjust the flight style and do a couple of automatic shots (like circling around a point for a cinematic shot or automatically following a subject like a person or a vehicle). I do wish there were more modes in here, like a panoramic photo mode.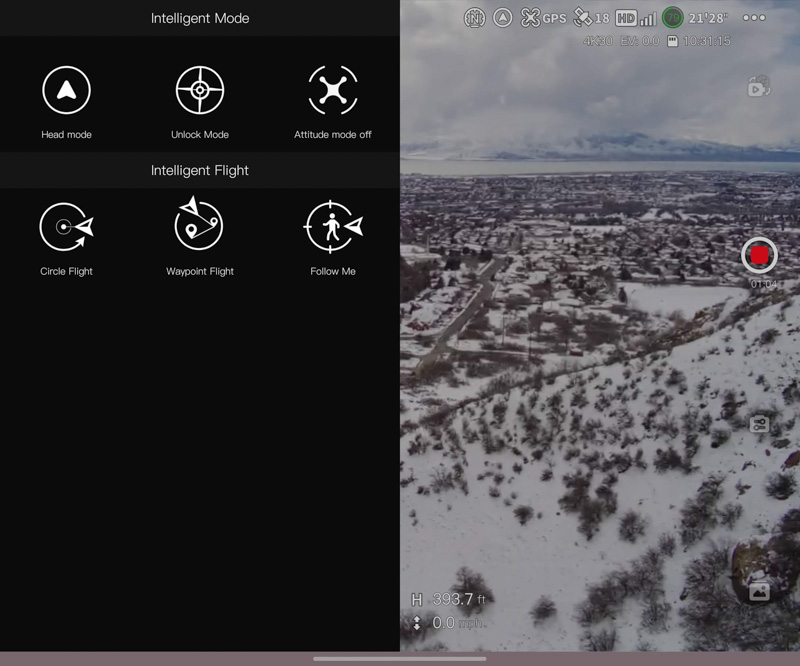 Performance
At this price point, I wasn't expecting a super user friendly or easy flight experience, but I was pleasantly surprised by the Potensic ATOM SE Combo GPS Drone Quadcopter. It was very easy to fly, stays within about a meter/yard stationary position when you're giving it no input, and is responsive to the flight controls. Three flight modes (Cinema, Standard, and Sport) allow for very different types of flight. I found myself sticking with the Standard mode for most of my testing – I could move the drone very slowly with light touch input and speed up when needed. A beginner mode (on by default) keeps you on a 30-meter leash and at low speeds which is great for new fliers to avoid crashes while learning the basics.
The video below shows an external view of the drone taking off, spinning, and flying, then a compilation of some of my better shots (though I left in bits to show how it could result in jerky movement and video if there are high winds or if you try to change direction or speed rapidly. At about the 1:35 mark, I fly the drone too far away (which I was scared to do, but knew I needed to for testing purposes). The controller lost connection to the drone, and it stops immediately, then turns around and starts flying back to home. Once back in range, it reconnected and I regained control. In theory, the Return-to-Home system should prevent flyaways (where a drone loses connection and just keeps flying with the last power input it was receiving, usually resulting in a lost drone).
Along with the video testing, I also took some still photos, here are a few below:
I was pleased with the photo and video quality overall. Because it doesn't have a gimbal, you can't get all of the shots you could with other drones, but I was surprised by how well most of the resulting footage came out (I was expecting wobbles and shakes to be much more problematic). Potensic seems to have done a good job programming the drone to stay stable and keep things level in most scenarios.
What I like
Good price point
Pretty good photo and video quality
Easy to fly compared to non-GPS drones
The sliding phone clamp style is great for big phones
What I'd change
I wish there was a full gimbal
More "intelligent" photo and video modes would be nice
Final thoughts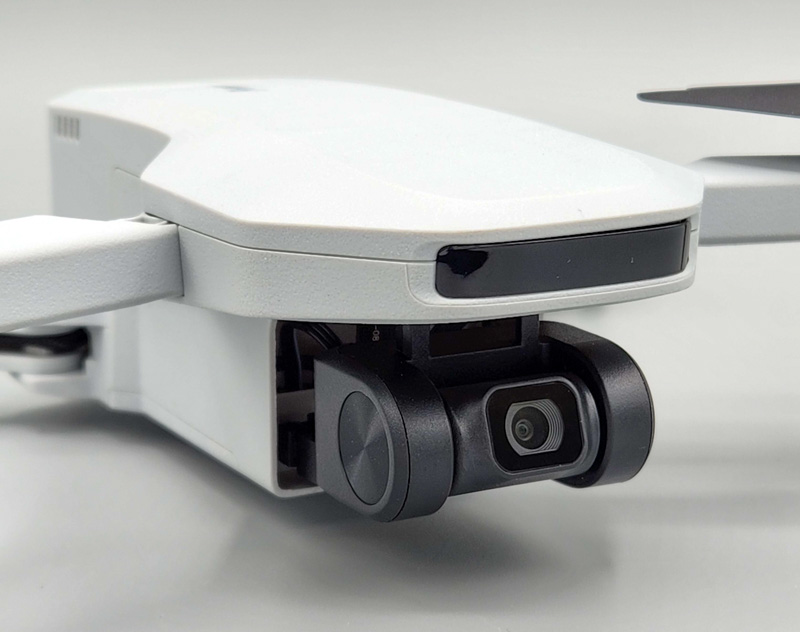 I really enjoyed my time testing the Potensic ATOM SE Combo GPS Drone Quadcopter. I've spotted bighorn sheep several times at the site I was testing in the photos and videos above and was hoping to catch them again (or the black bears, cougars, elk, moose, and deer that run around our mountains). Unfortunately, I didn't catch them the handful of times I flew for the review, but I'm going to keep going there and flying the Potensic drone to try to spot them. I love the small size and portability, and the photos and videos are better than I expected for something half the cost of my last DJI drone.
Price: $299.99 Fly More combo (reviewed), $249.99 for just the drone
Where to buy: Amazon
Source: The sample of this product was provided by Potensic