We use affiliate links. If you buy something through the links on this page, we may earn a commission at no cost to you. Learn more.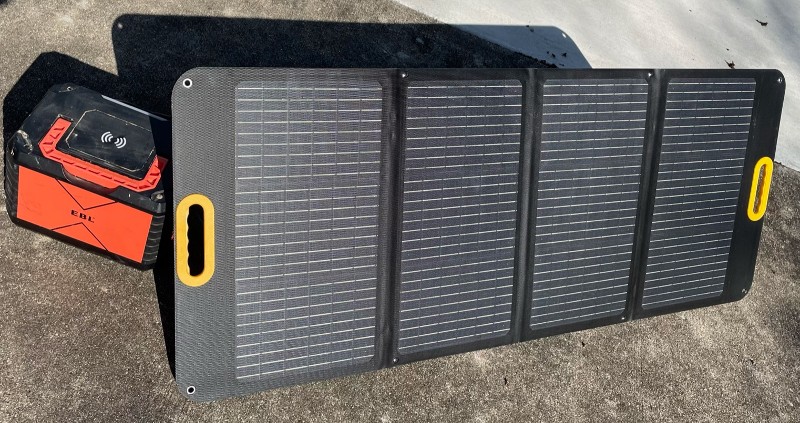 REVIEW – Every time we get a power bill, our carrier makes a point of showing us that we are using way, way more energy than our neighbors. While we try to be conscious of our power usage by using energy-efficient appliances and turning off lights we're not using, it still makes us feel bad. We've been considering getting a solar panel for a while, to charge up are various toys and appliances, and also for outdoor adventures. The YARGO YP100 100W solar panel was our chance to try it out.
What is it?
The YP100 portable solar panel from Yargo is 100W, foldable, and has handles for easy carrying. Kickstand legs and four adapter cables are incorporated into the design.
What's in the box?
The YARGO YP100 100W solar panel comes in one piece, with cords/adapters attached

Hardware specs
Type: YP 100W
Peak power: 100W
Solar cell efficiency: 23%
DC output voltage: 20.9V
DC max output current: 4.8A
USB Output: 5V/3A, 9V/3A, 12V/3A, support QC 2.0 and QC 3.0
USB-C support : PD 65W
Dimensions(folded): 21.4 x 15.1 x 2.1 inch
Dimensions(unfolded): 54.6 x 21.4 x 0.1 inch
Operating temperature range: -20℃~+55℃
Waterproof: IP67(solar panels)
Item weight: 8.3lbs
Design and features
The YARGO YP100 100W solar panel features every type of port or cord that we would need. The connectors and outputs are located in a zipped-up pouch, which keeps them contained and protected, yet easy to access when needed.
It includes a 5.5*2.1mm connector, MC4 cable, Anderson and 3mm connector.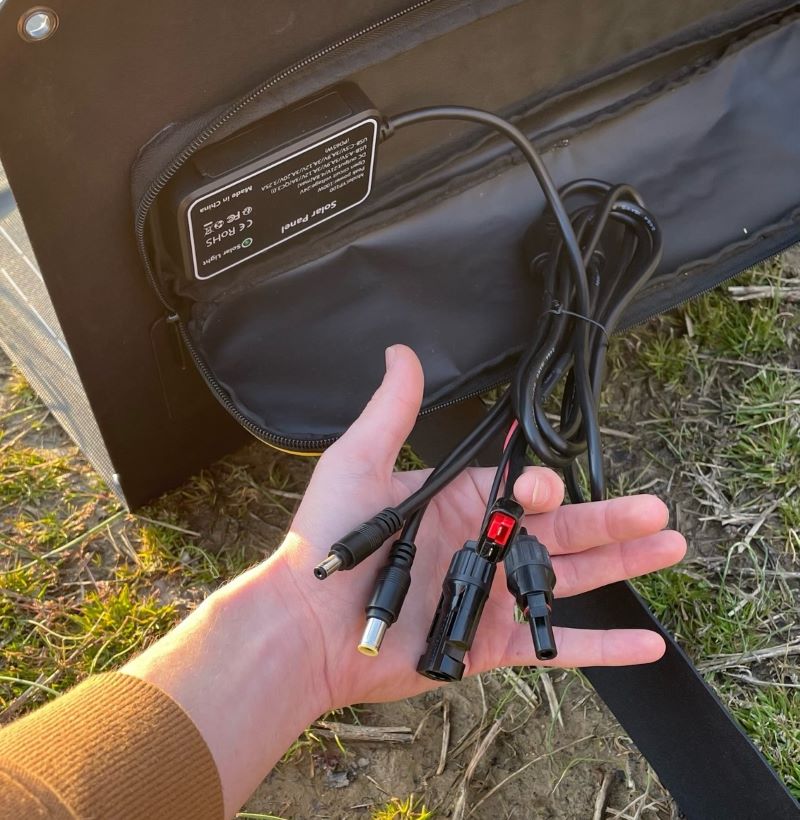 As for outputs, it provides DC output 100W, USB-C 65W and USB-A 36W.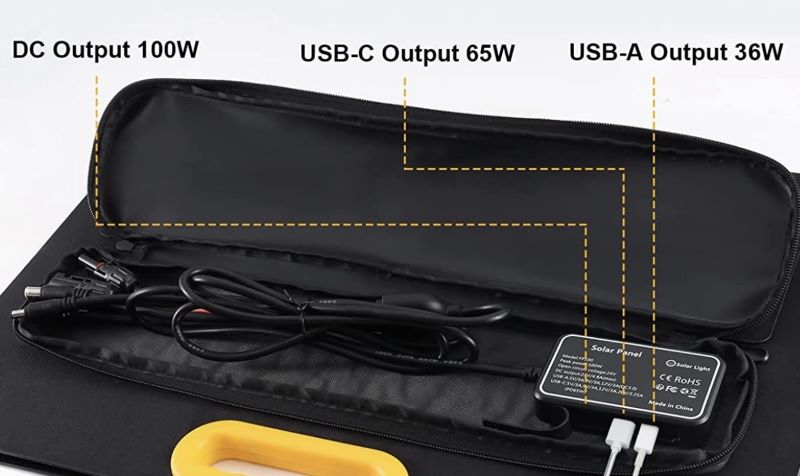 We didn't specifically test it in the rain or immerse it in water, but the solar panel material is IP67 waterproof weighted and designed with ECTFE panels for "good water resistance performance." We find it reassuring that it could be out in the rain or get wet with morning dew or frost without getting damaged.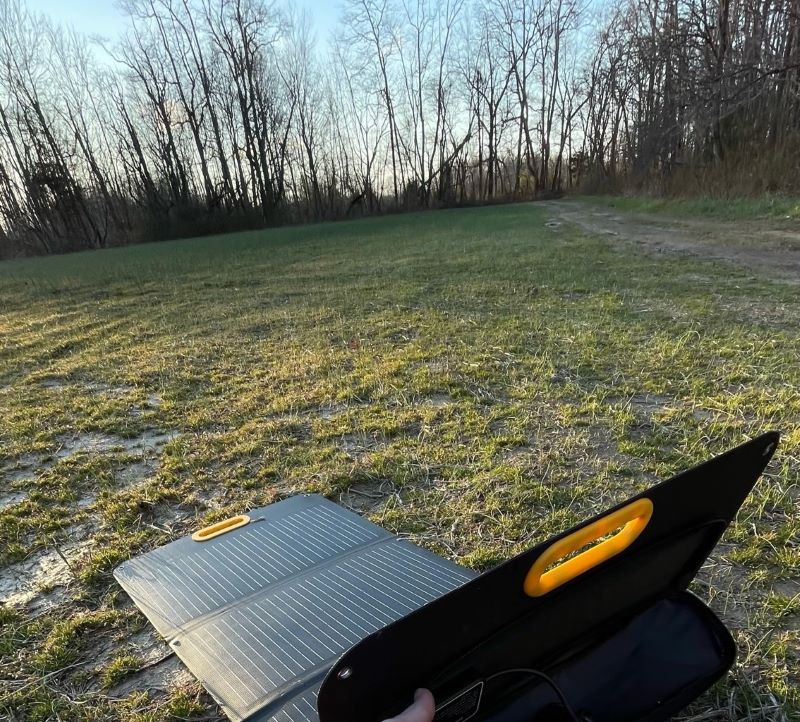 Setup
The YARGO YP100 100W solar panel is grab-and-go. It's very light (8 pounds) and has handles that make it easy to carry. Set-up only involves opening it up and (if you use them, which we highly recommend) setting up the kickstand legs, which are velcroed into the design. That's it!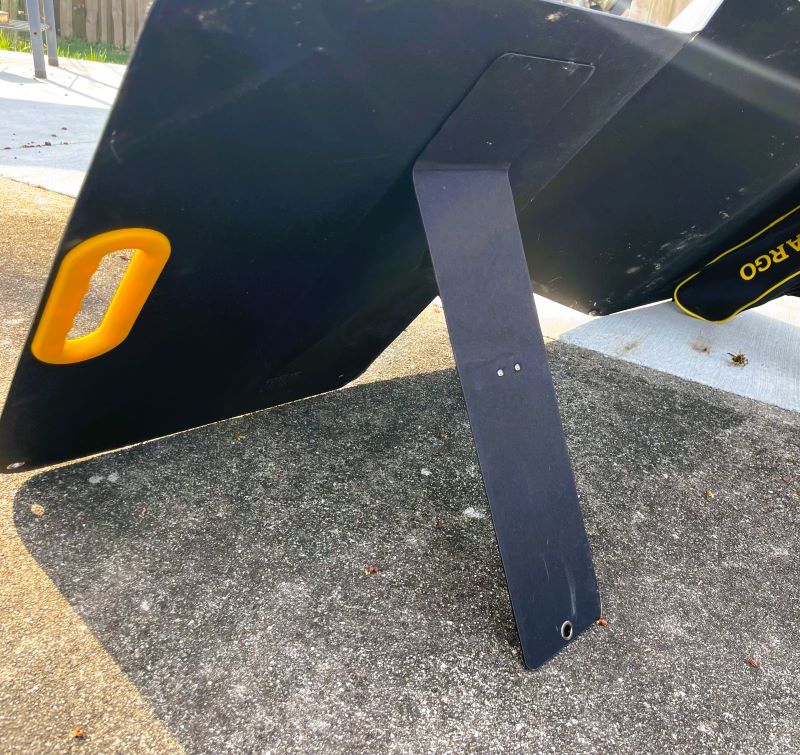 The solar panel's size is:
Folded: 20.6 x 13.6 inch
Expanded: 54.7 x 20.6 inch
Performance
On a beautiful Sunday afternoon, we set up the YARGO YP100 100W solar panel and adjusted the position so it was facing the sun. We were very happy to see we were getting 70 watts output to charge up our EBL power station that we reviewed a year ago and have used consistently ever since. (In fact, none of our three power stations came with solar panels, so this is an excellent addition to our collection.)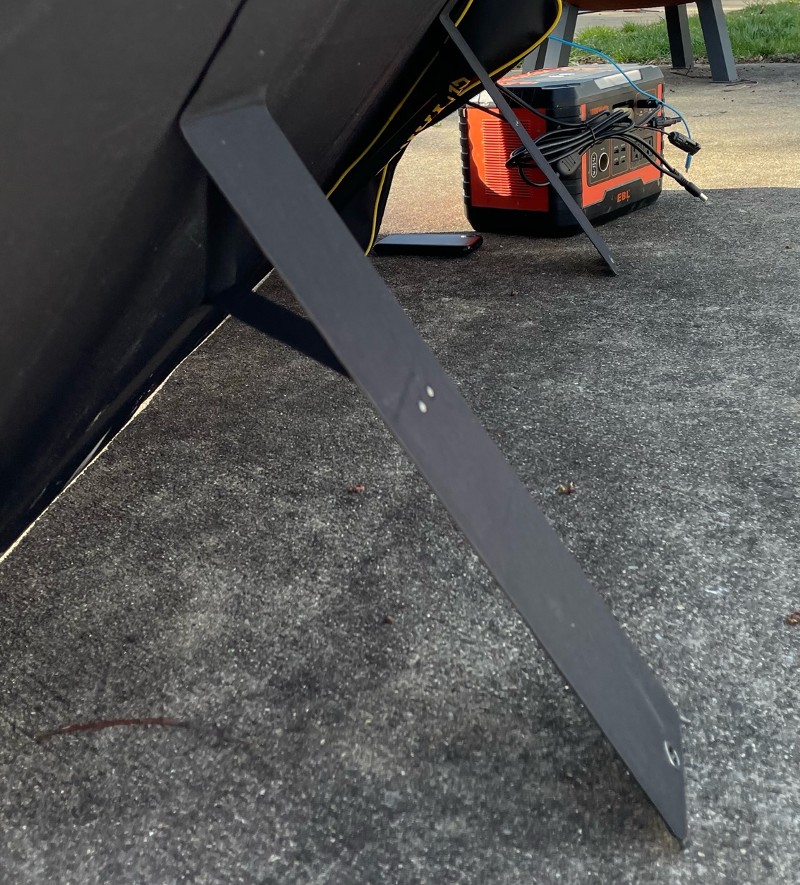 I've used the solar panel to charge my power bank for my phone, and it worked like a charm.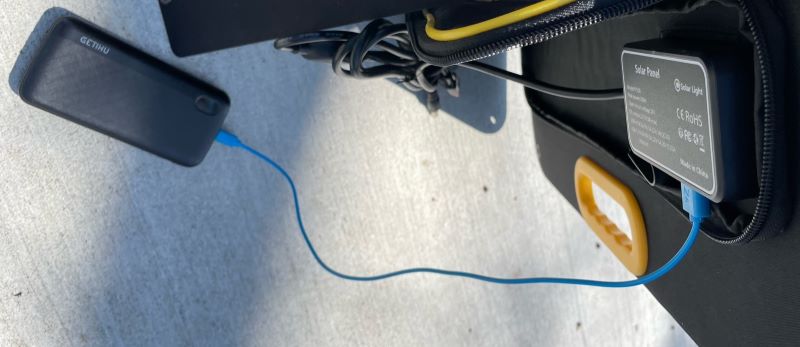 Mason has taken the YARGO YP100 100W solar panel out camping and gotten similar results; of course, it works a lot better on sunny days, and we haven't had many of those lately.
I have to admit, we were skeptical at first because this panel is so light and inexpensive, retailing for just $150. Don't be deterred, it works great! Perfect for camping, fishing or other outdoor adventures, or just to minimize your use of the power grid.
What I like
Lightweight, easy to carry
Works great
What I'd change
Final thoughts
The YARGO YP100 100W solar panel is a powerful, portable solar panel that works as advertised.
Price: $149.99
Where to buy: Yargopower (save 15% when you use the code: 15%off) and Amazon
Source: The sample of this product was provided by Yargopower.