We use affiliate links. If you buy something through the links on this page, we may earn a commission at no cost to you. Learn more.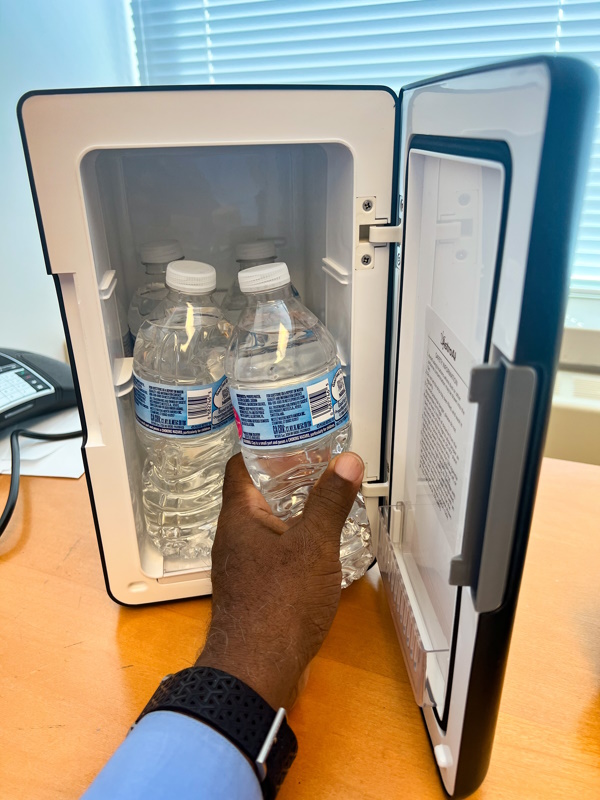 REVIEW – Since I returned to work after the height of the Covid pandemic, I have spent my days locked in my office working at my computer and attending all meetings virtually. This new way of existing seems to be permanent and in-person meetings and running outside to chat for a few with co-workers seems to be a thing of the past. Since I hardly ever leave my office, I bring all of my food and beverages for the day with me when I come to work. One of the problems I experience is not being able to keep my water bottles cold. I need a small, compact fridge to keep a few things cold. I think this AstroAI Mini Fridge 2.0 might be just what I need.
What is it?
The AstroAI Mini Fridge 2.0 is a 110V AC/ 12V DC Portable Thermoelectric Cooler and Warmer.  It can hold 8 Cans of soda to even 4 16oz bottles of water.
What's in the box?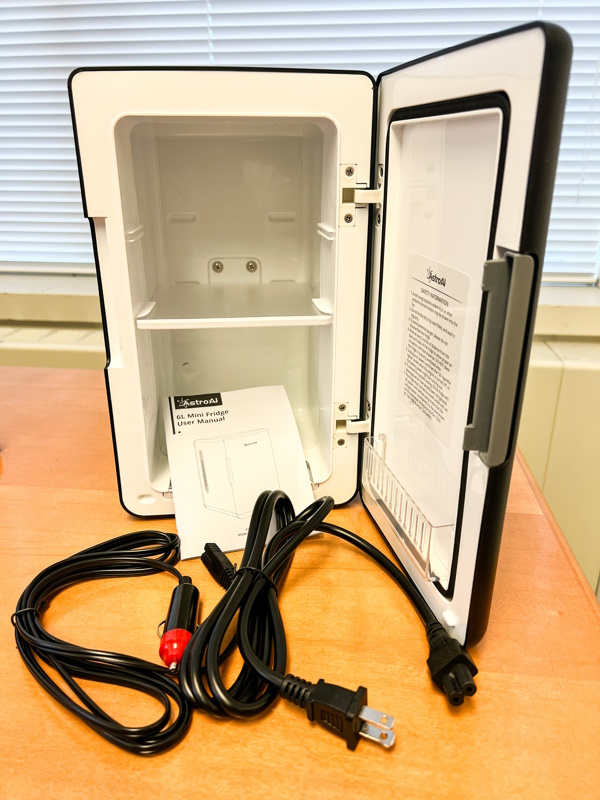 1 x AstroAI Mini Fridge 2.0
1 x AC Power Cord
1 x DC Power Cable
1 x User Manual
Hardware specs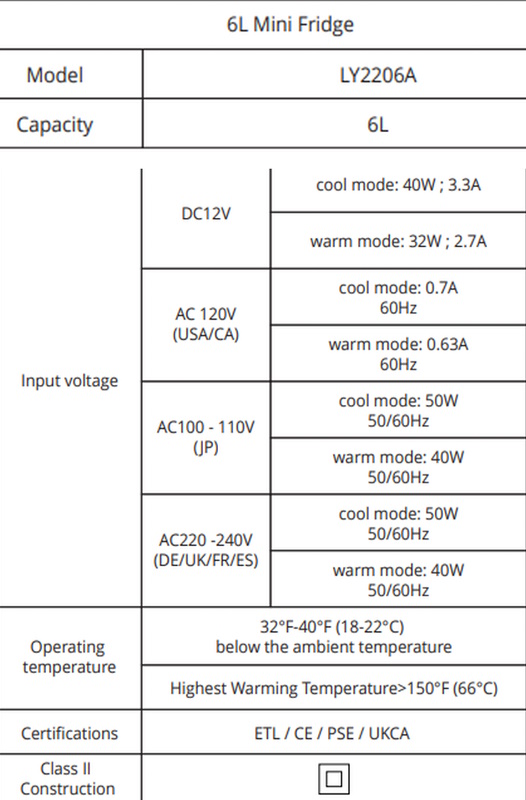 Design and features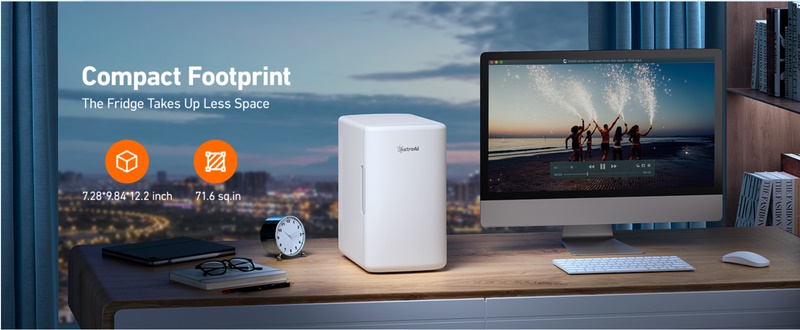 Practical and stylish: The compact fridge has a futuristic aesthetic, plenty of features, and a low-noise system. The upgraded AstroAI 6L Skincare Fridge is the first choice for bedrooms, offices, dormitories, trips, and more. Christmas gift
Suitable capacity: Its upgraded interior readily stores up to 8*355ml cans or 4*20oz bottles of water. The inner dimensions are 5.67" x 5.28" x 10.08". The detachable shelf lets you easily store beverages, cosmetics, and foods at varying heights.
Warming and cooling functions: Cools up to 32-40℉(18-22℃) below ambient temperature, keeps warm up to 150°F (66°C). With upgraded technology like an enhanced refrigeration chip and improved insulation, the AstroAI mini fridge delivers superior temperature control and performance. NOTE: The refrigerator needs to be powered on to actively cool. In order to ensure efficient cooling, avoid frequently opening the doors.
Home & car use: Includes 2 power cords, 1 AC, and 1 DC. Connect the 110V AC power cord to any standard wall outlet for easy at-home use. For use on the go, connect the 12V DC power cord to a vehicle cigarette lighter. Make your trip more convenient!
Intuitive design: Unique silicone pads on the base prevent slippage, while the hidden hinges protect against scratches. This design makes the fridge easier to handle while protecting furniture and vehicles. NOTE: If the door doesn't snap shut when closed, press the handle to fully secure it.
The AstroAI Mini Fridge 2.0 Is made of ABS/plastic and it is lightweight and nicely designed. The design is also simple with the door latch on the left of the door and the controls and connection on the lower back. There are vents on the sides and back. Inside there is a removable/adjustable shelf and a slim removable basket on the inside and bottom of the door.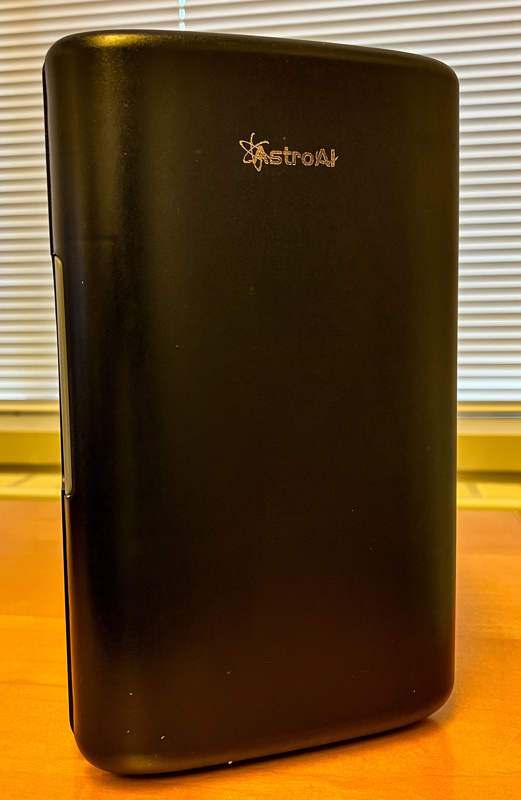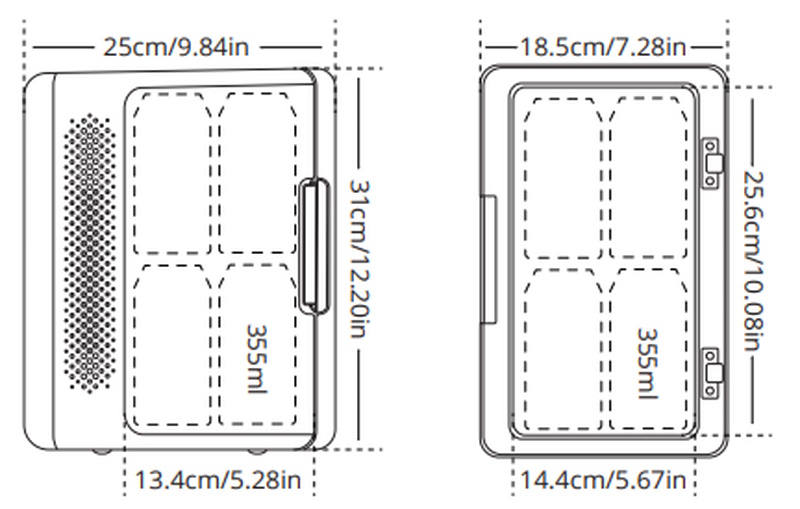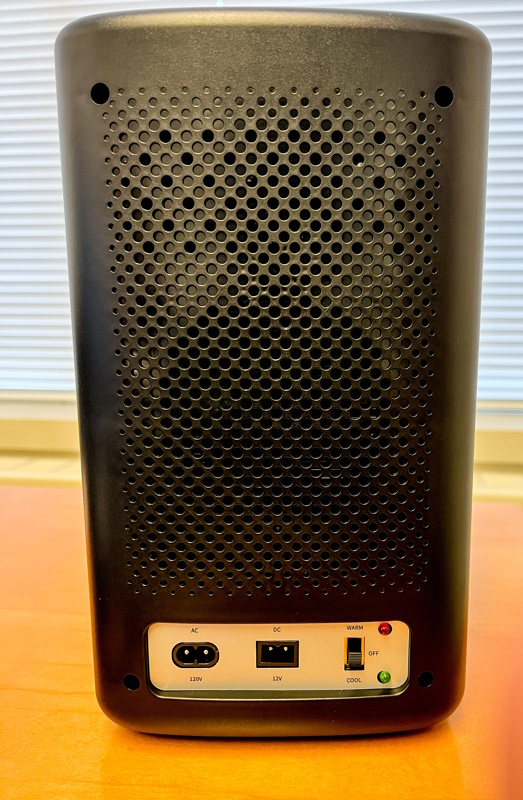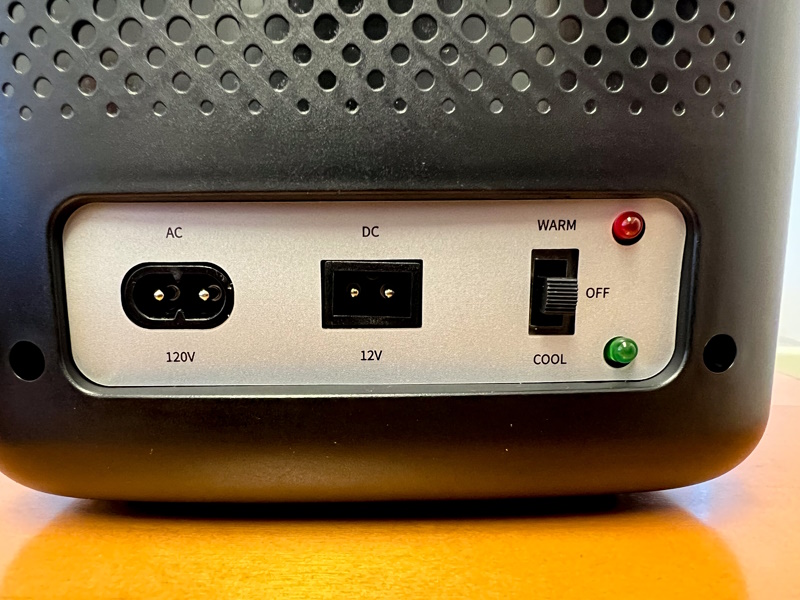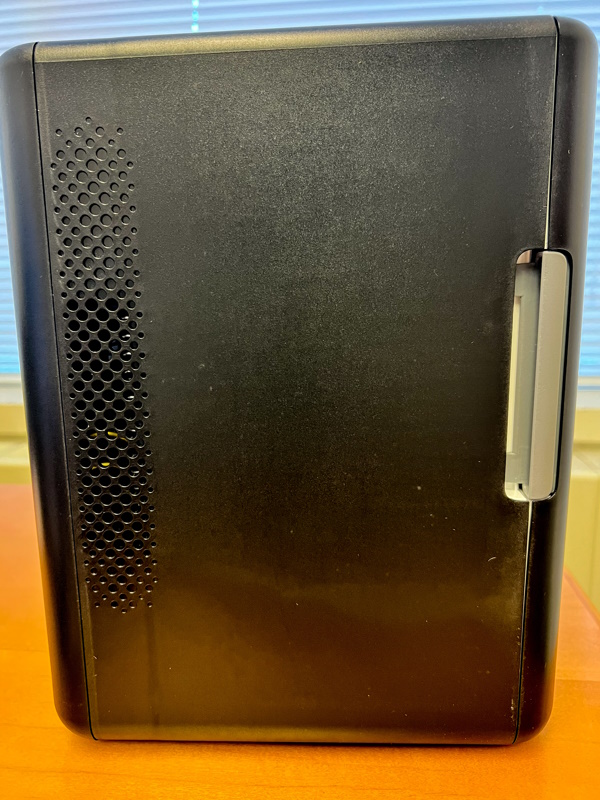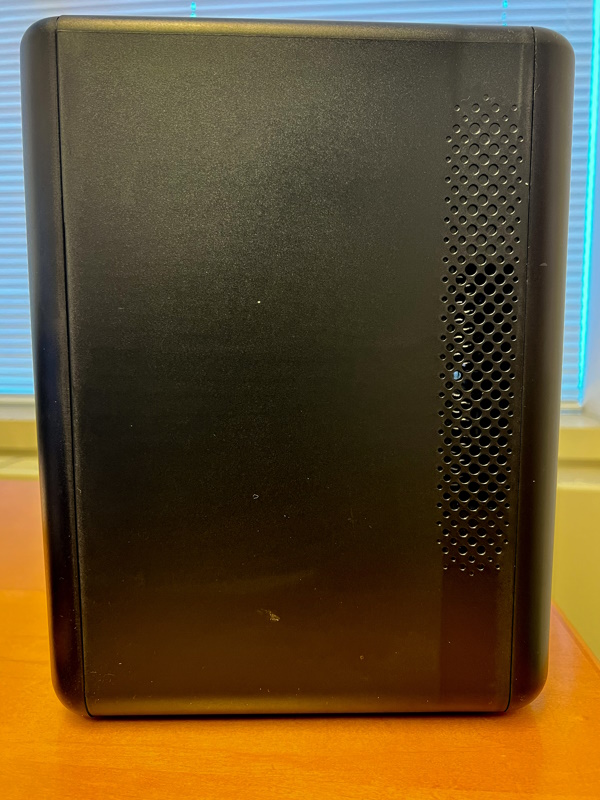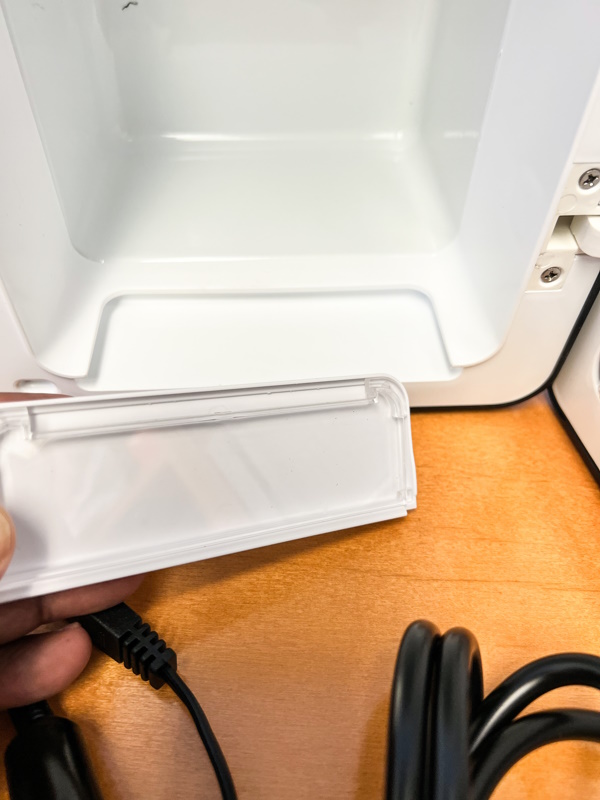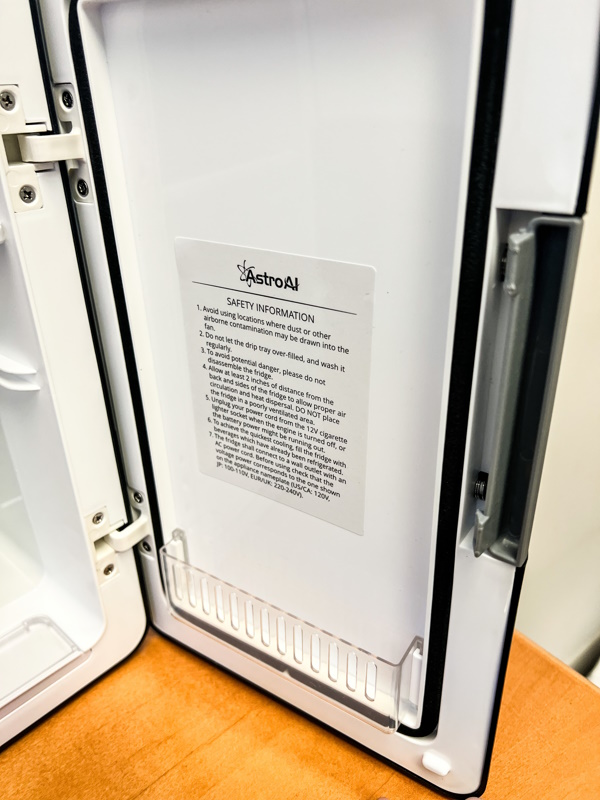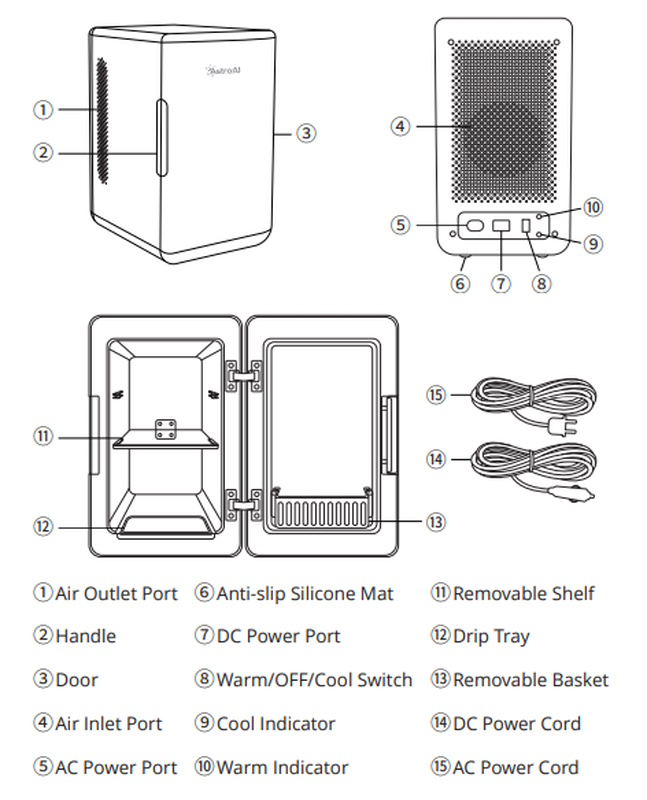 Performance
This AstroAI Mini Fridge 2.0 works very well as a mini fridge. It keeps 4 16oz bottles of water quite cold and ready to drink. It can easily hold 8 cans of soda using the middle slot for the dividing shelf. I am not a soda drinker so I have no need for that. I also tested the fridge as a warmer, and it gets warm enough to keep things warm but not hot. The value for me is cold storage. Its operation is silent.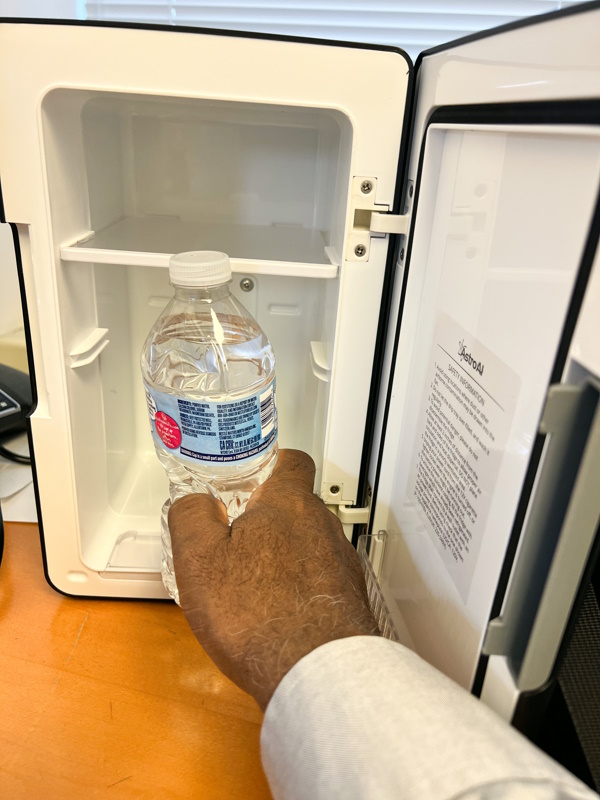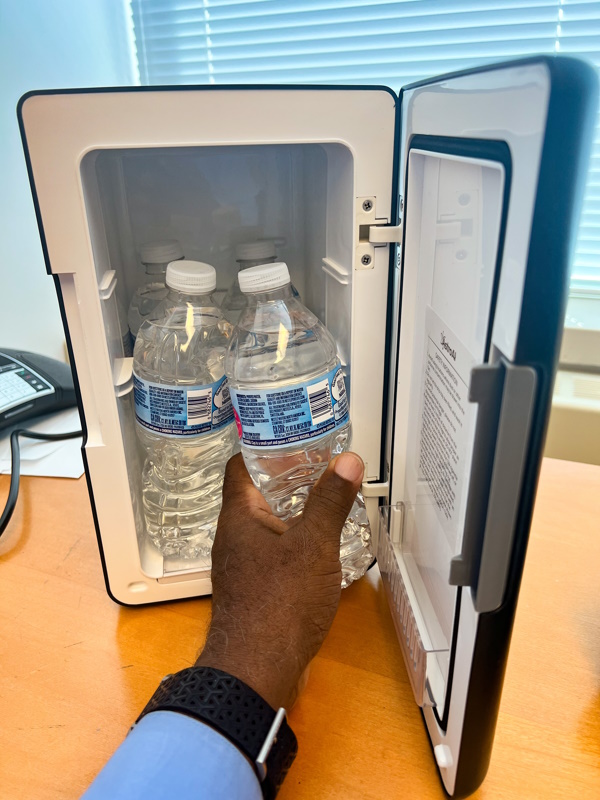 What I like
The simple sleek design
It keeps beverages quite cold
It is silent
What I'd change
The door latch is so tight that I have to hold the fridge down to open the door
Final thoughts
The AstroAI Mini Fridge 2.0 is a nice small and compact fridge that holds enough to keep me satisfied all day with cold beverages. It also features a warmer if you have food that you need to keep warm, but I use mine for cooling. I like it!!
Price: $49.29
Where to buy: Amazon
Source: The sample of this product was provided by AstroAI.