We use affiliate links. If you buy something through the links on this page, we may earn a commission at no cost to you. Learn more.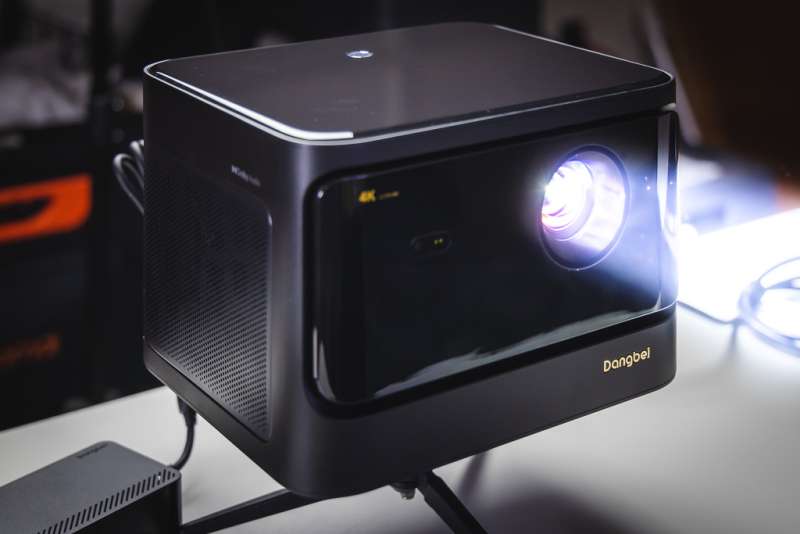 REVIEW – I've reviewed a few 1080p projectors, and for the most part, I've been pleased with them. Along came the Dangbei Mars Pro 4K projector, and I just had to check out the highly-rated Dangbei Mars Pro 4K projector. 4K resolution and a laser have to be better, right?
What is it?
The Dangbei Mars Pro 4K is a 3200 ANSI Lumen projector with true 4K resolution and advanced ALPD laser technology.
What's in the box?
Dangbei Mars Pro 4K Projector
AC Power adapter
Remote Control
User Manual
Wipe cloth
PTZ mount washer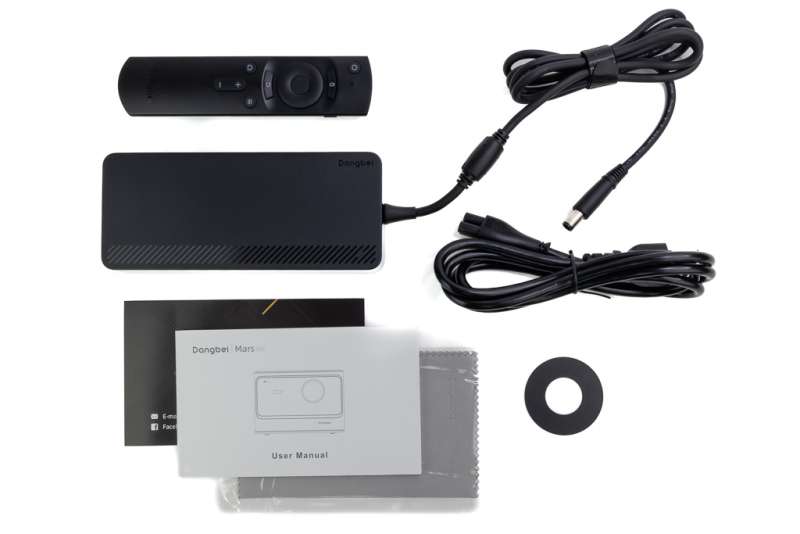 Hardware specs
Item Weight: 10 pounds
Product Dimensions: 9.68 x 8.22 x 6.81 inches
Resolution: 4K (3840 x 2160)
Light source: ALPD laser
Audio: Dual 10W Speakers, Dolby Audio dts HD: Dolby Digital and DTS Studio Sound technology
Operating System: Android OS
Memory: 4G+128G ROM
3D Capable: Yes
Projection Size: 300 inches
Ports: 3.5mm Audio, USB 2.0 x2, HDMI (eARC), HDMI, S/PDIF, ETHERNET, DC In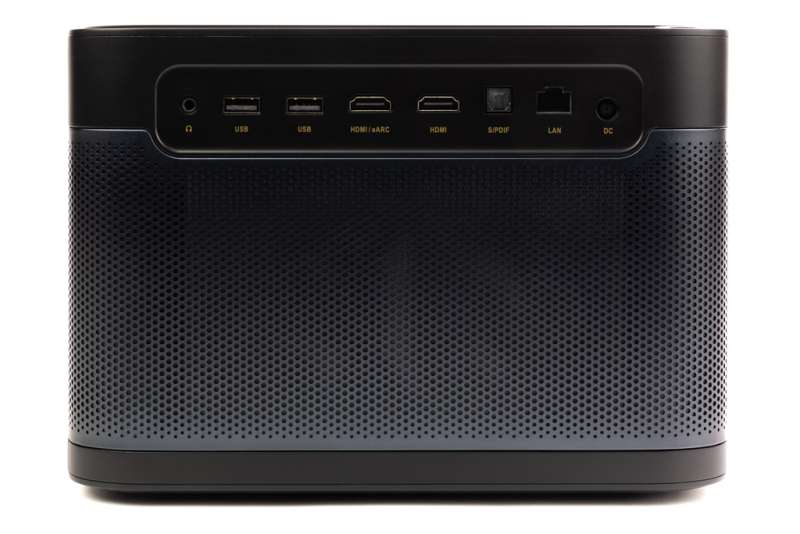 Design and features
The Dangbei Mars Pro 4K Projector was packaged well in a sturdy custom box. It had excellent foam protection. The unit itself did not disappoint, being a stylish aluminum frame and almost all-black design.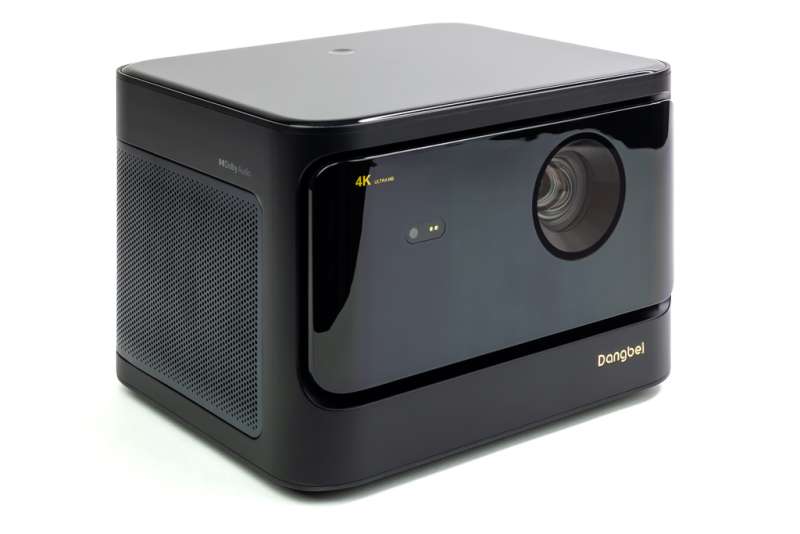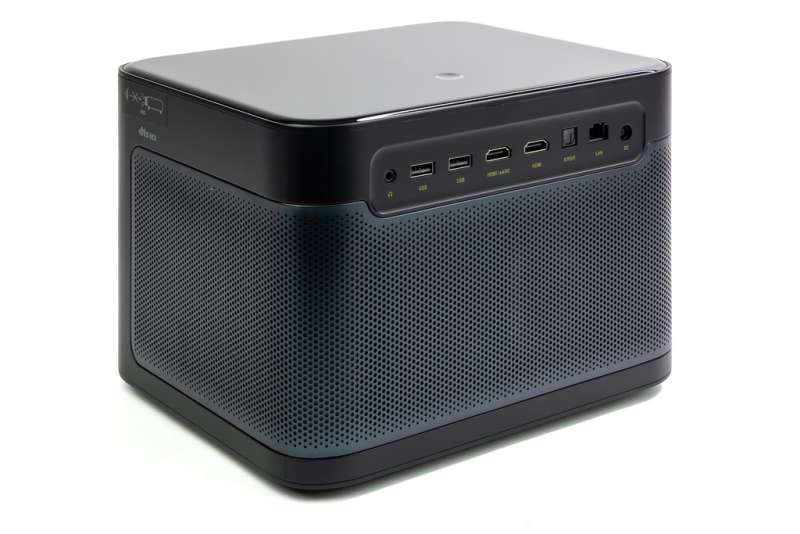 There are no controls on the unit itself besides a power button, so you'll need to use the included remote control to operate it. The remote is RF, so you don't have to point it at the unit for it to work. You'll also need an HDMI cable, as this one does not come with one, unlike other projectors.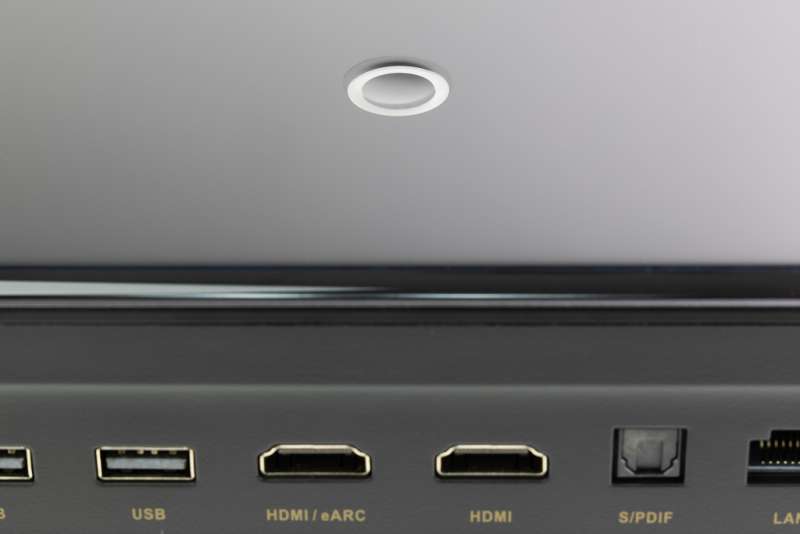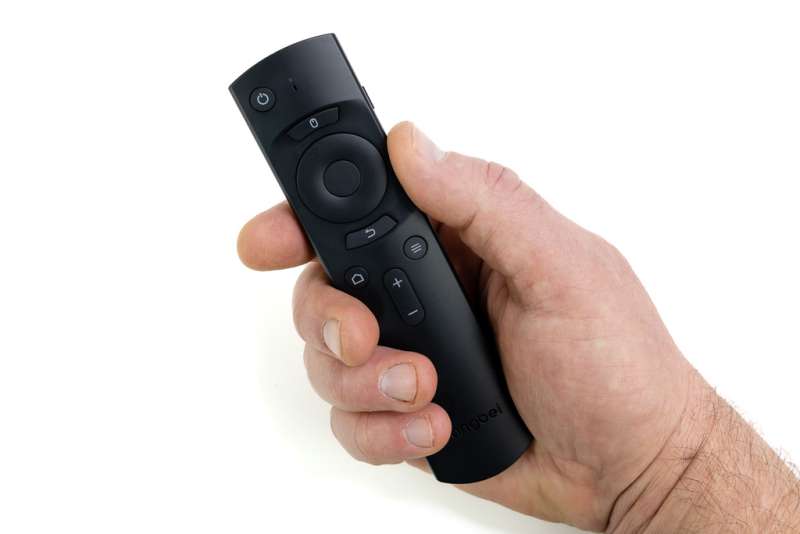 I immediately noticed that the projector does not include any level/tilt mechanism. It does have a threaded PTZ mount on the bottom so that you can mount it with a 1/4-20 screw to a projector mount or tripod head. I chose a tabletop tripod that I had, but I intend to mount a standard tripod head to the top of my "backyard mobile movie box" that I built a couple of summers ago.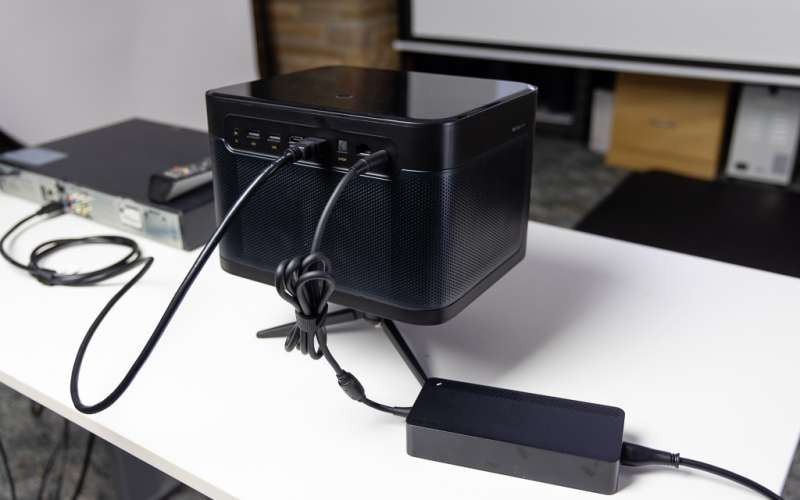 The User Manual was quite lacking. It covers the basics of projection distances, projector components and ports, remote button usage, remote pairing, network setup, focus and keystone settings, and Bluetooth speaker mode. However, there needs to be more information about the various settings and screens in the software. Although most of the things in the software are self-explanatory, a few things would have been nice to have explained.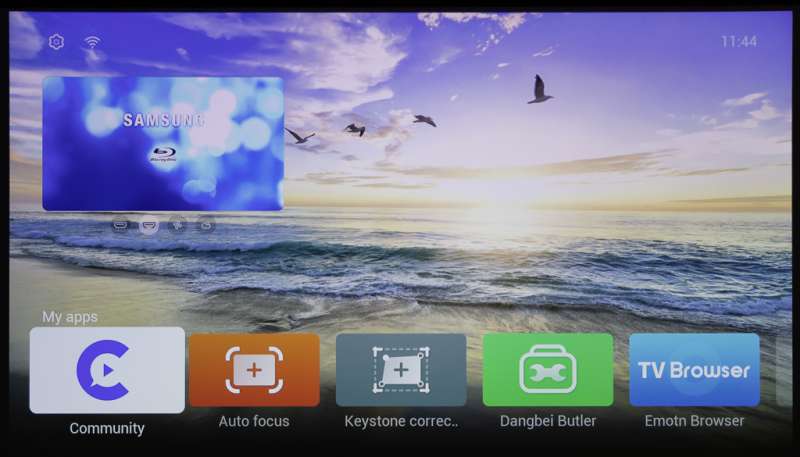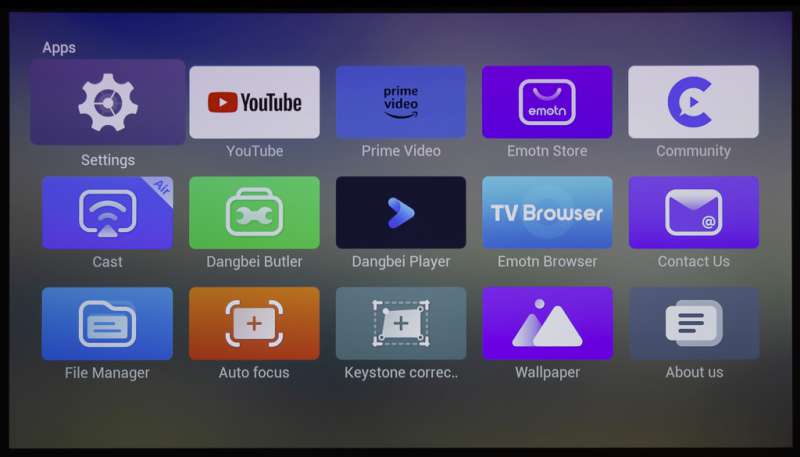 I turned on the Dangbei Mars Pro 4K Projector, and the autofocus feature automatically focused the image. This was a very nice feature, as with my poor eyesight, focusing on the image has always been a challenge. There is also a manual focus feature that you operate with the remote control. Whenever you move the projector, it will re-adjust the focus automatically.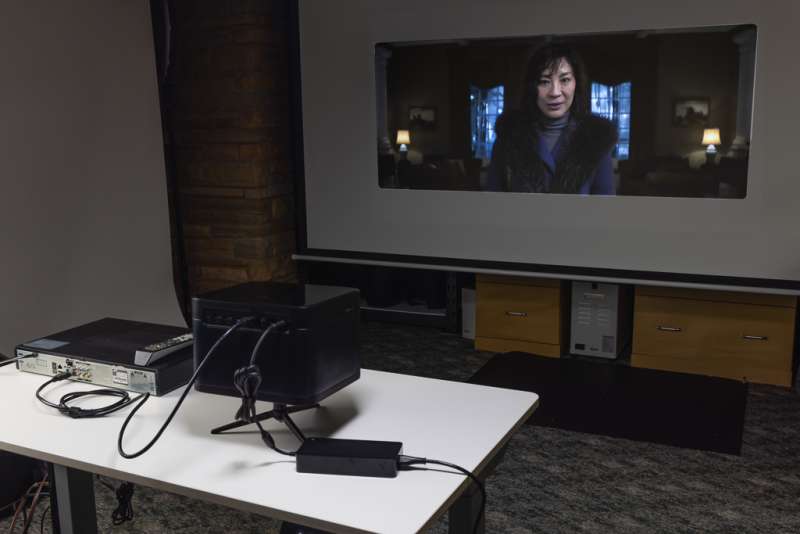 The Auto Keystone correction works very well, adjusting the image up to 40 degrees. The intelligent obstacle avoidance also detects if the projected image is off your screen or if an object is in the way and resizes the image to fit automatically. I thought this was a brilliant feature. The manual keystone correction also works very well to fine-tune where you want the projected image.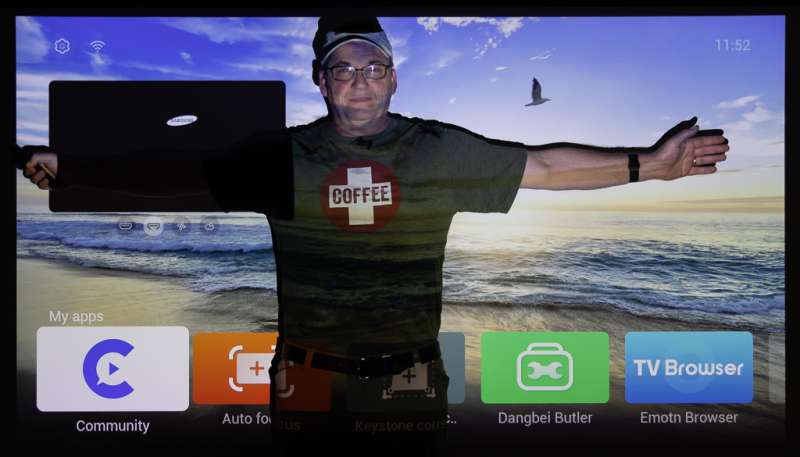 The picture itself is very good. The clarity is better than the previous projectors that I've reviewed. There are presets for various picture settings, like Standard, AI Picture, Vivid, Movie, Game, and Custom. Custom controls include brightness, contrast, saturation, sharpness, and Hue. The MEMC (Motion Estimation, Motion Compensation) can meet an adaptive refresh rate of up to 120Hz.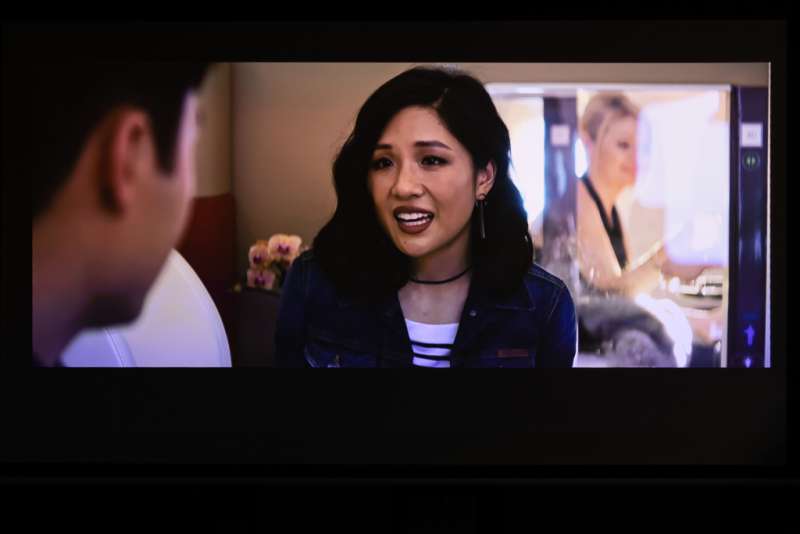 The audio is excellent; it has a fair amount of bass/depth to the sound, unlike cheaper projectors that have a tinny sound. The sound settings include options for Standard, Music, Cinema, and Sports. The is an audio output option for a speaker or eARC/SPDIF.
There is a screensaver option also. The screensaver has three available modes: Static, Dynamic, and Digital Clock. My favorite is the Dynamic mode which has short video clips of scenic locations from around the world. There is also a wallpaper setting for the background of the main screen. There are a lot of pre-installed images from categories such as football, ocean, lake, artwork, etc.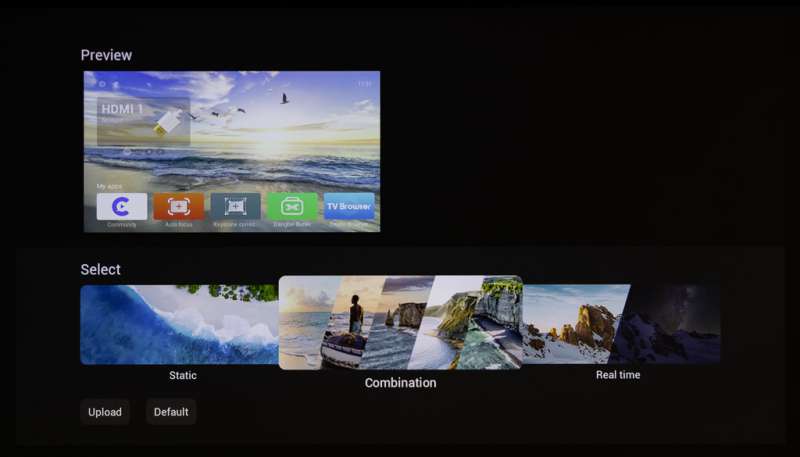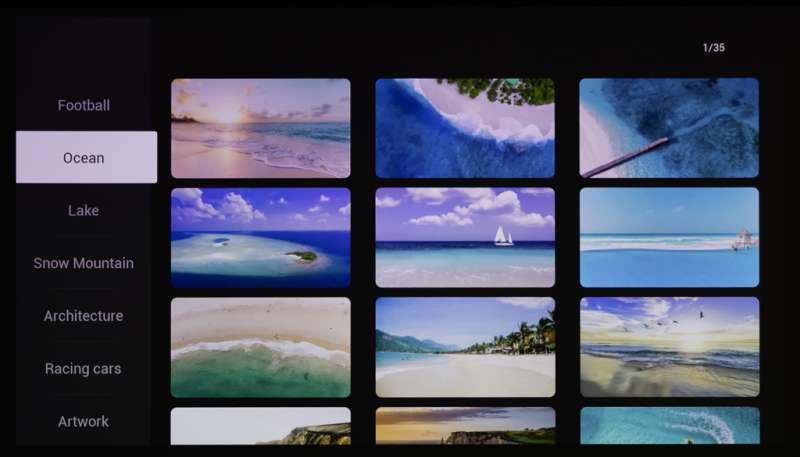 Software:
The menu/operating system is very good, however, I did find some things that don't work. I could not get the Cast feature to work with my iPhone. The projector just never shows up in my list of devices on my iPhone when trying to send it via airplay. I have no problem using airplay with my TV. Dangbei sent a Hako mini Android TV dongle along with the projector, but this just seems a bit ridiculous. I already have enough cords and remotes for the DVD player and projector, I don't want more for the Android TV thing. This is incredibly annoying since the screenshots on the Amazon listing show Prime Video, YouTube, Hulu, and Netflix apps – all of which are not preinstalled on the device.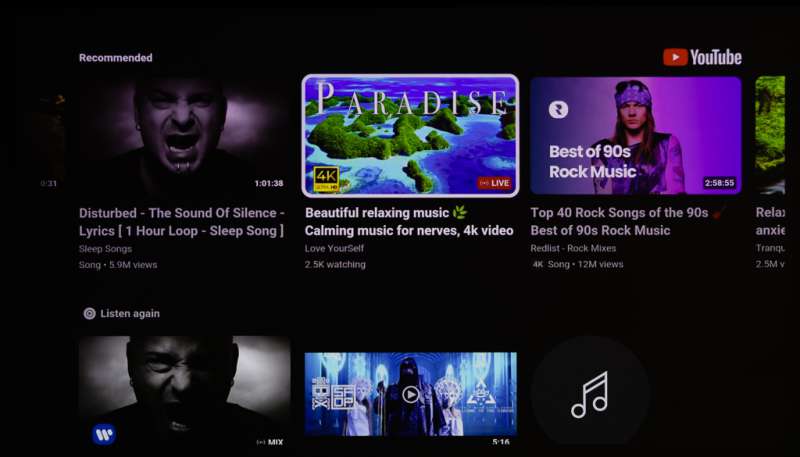 I did find in the Community section that you can install the Emotn store, which you can then load apps such as YouTube, Prime Video, Netflix, etc. However, there are reports of some of these not working. I found YouTube usable. However, Amazon Prime was unusable. I could get it to load and run, however, there was no indication of where the focus was in the navigation, so you can't navigate to click on things, such as to play a movie.
The Dangbei Butler app is handy. It shows how much storage is available, how much RAM is being used, and has utilities for boost, cleanup, testing, and file management.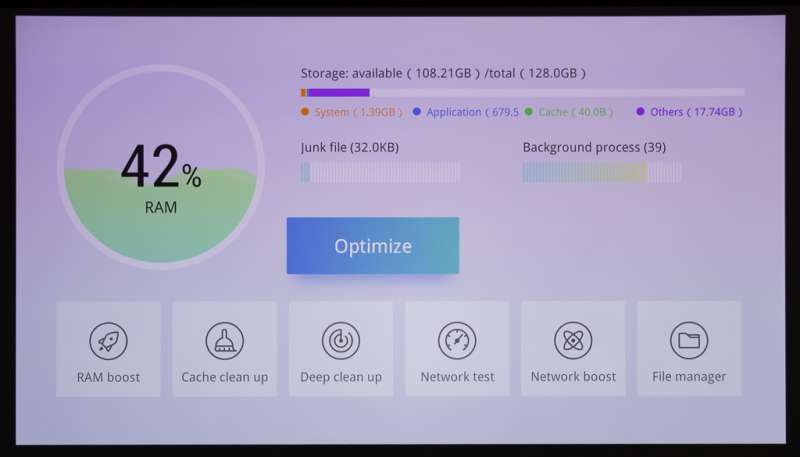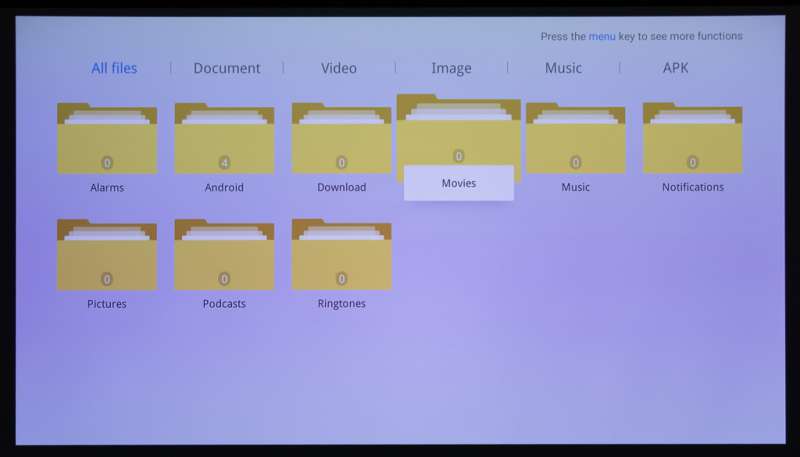 The Browser app is useful if you want to pull up a website. The remote control includes a mouse option that makes navigating website links fairly easy. I wouldn't want to do a ton of surfing on it, but for a presentation or a quick view of a website, it appears to work great.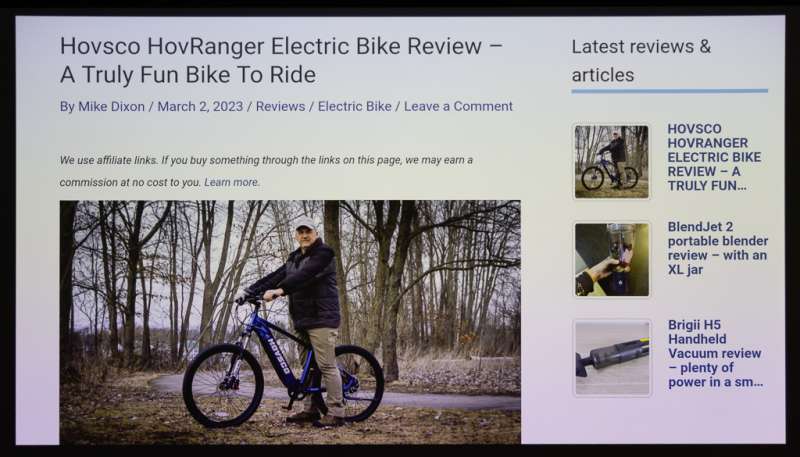 What I like
Clarity and brightness

Menu System

Video Screensavers

Wi-Fi

Quiet
What I'd change
No built-in streaming apps

Cast feature needs to work

Needs some type of leveling feet

Manual is very limited, I would have preferred to have at least a summary of menu items
Final thoughts
The Dangbei Mars Pro 4K Projector has been a love-hate item for me. I love the picture quality, brightness, auto-focus, and auto-keystone. However, I hate the fact that some of the streaming apps you can download don't work properly. I mostly watch movies on DVD or from Prime Video, so I'm sure I'll enjoy it very much this summer. However, for a projector in this price range, it really should have better support for apps that stream.
Price: $1799.00
Where to buy: Amazon
Source: The sample of this product was provided by Dangbei.