We use affiliate links. If you buy something through the links on this page, we may earn a commission at no cost to you. Learn more.

REVIEW – By now, I've reviewed enough vacuum cleaners to get a sense of what works (for our house) and what doesn't. In that time, I've concluded a few things. We avoid robot vacuum cleaners. We have pets and—do I need to explain? We've also moved on from corded vacuums. Yes, the plug-in canister cleaners are still the best, but we only have hard floors and we hate cords. That brings us to cordless stick vacuum cleaners. A few years ago, cordless vacuums were awkward, had no battery life, and did not suck as much as the corded models. That all changed with the Dyson Cyclone vacuum series. These cordless cleaners are some of the best vacuums you can buy—if you're willing to pay for the privilege. But what if your budget has other ideas? The good news is that many companies now have their own cyclone-type cleaners and some of them are quite good. Maircle has a new S3 Cordless Pet Vacuum cleaner. The question is: Can it compare to Dyson? 

What is it?
The Maircle S3 Pro Cordless Pet Vacuum cleaner is a stick vacuum made for cleaning up pet hair—along with the usual vacuum dirt—without clogging. The motor provided consistent 23KPa-rated suction throughout its 70-minute battery charge.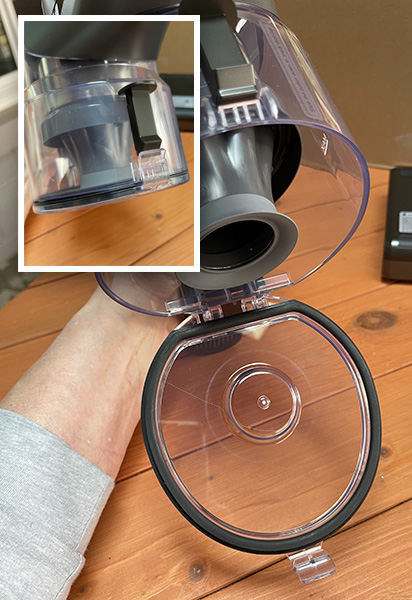 It has a 2.5 cup (500 ml) dust bin. That's a fairly standard size. The tube (stick) is lightweight metal (I'm assuming aluminum).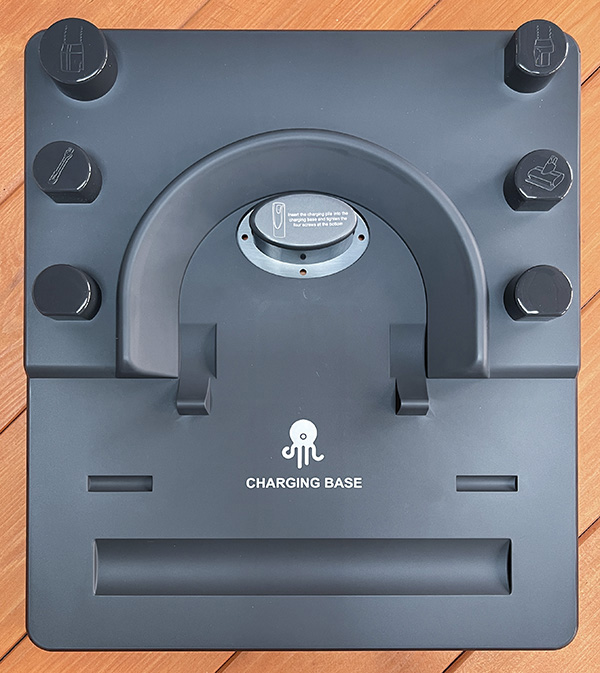 The Maircle S3 Pro cordless pet vacuum cleaner comes with a self-standing charging dock—as opposed to a wall mount. This stand holds all of the S3's attachments. The included attachments are a Floor brush, crevice tool (with a retractable brush), sofa brush, furniture brush, and flexible hose.
Hardware specs
23KPa suction
70-Minute Battery (on minimum setting)
Tangle-free floor

 

LED technology
LED control display
Self-standing charging dock

 

Design and features
When I first used the Maircle S3 Pro Cordless Pet Vacuum cleaner, my initial reaction was that it felt cheap—which wasn't fair. I needed to remind myself that I was subconsciously equating it to the Dyson V15—a totally different beast. The V15 is an über-expensive cleaner no one can match. However, when compared to other cordless stick vacuums in its price range, the S3 more than holds its own.
Here's a kernel of truth. If you have hard floors—wood, tile, whatever—you don't need a super strong, super expensive vacuum cleaner. Those are great at deep-cleaning carpets, but overkill on hard floors. All you need is a well-priced moderately powerful vacuum cleaner that can suck up dust, dirt, and pet hair. Our home has two shedding dogs, so that pet part is important. The Maircle S3 Pro cordless pet vacuum cleaner is more than powerful enough for our floors, as well as a living room rug.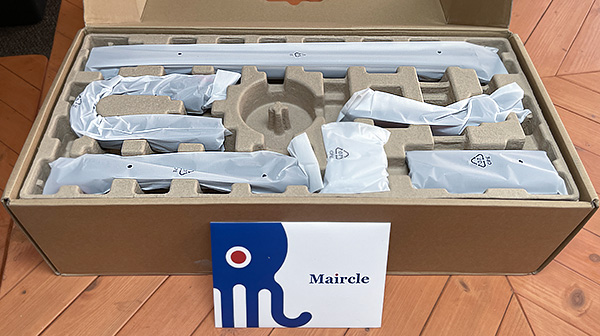 The S3 box has all the parts logically laid out. Other than connecting the attachments, there is no assembly. Everything is so simple, I was able to place all the attachments in their correct spot on the charging stand. It's nice to have a stand for holding the cleaner as opposed to having to use a wall mount.
The Maircle S3 Pro cordless pet vacuum cleaner's body has various indicator lights. Along with an on/off button are brush roll jam and suction blockage indicators. These are self-explanatory.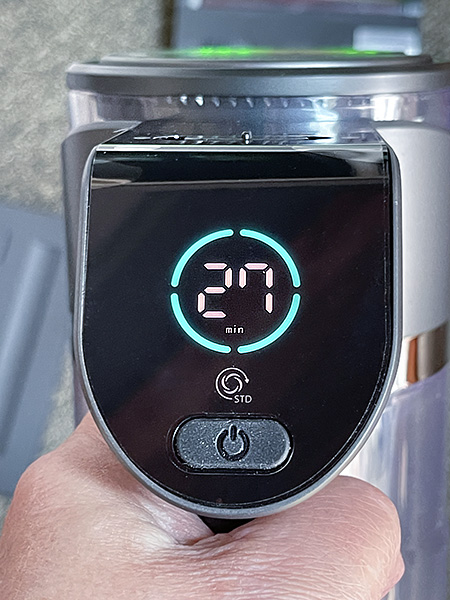 A large digital number tells how many minutes are left until the battery dies. After vacuuming my house on the medium setting, I noticed that I had 11 minutes left if the setting was moved to high. If set on minimum, It showed 59 minutes. That's a huge difference. This basically tells you not to vacuum the whole house on the high setting. Minimum, Medium, and Maximum settings are set with a sliding switch, rather than a button on the LED screen. That would have made it simpler to use.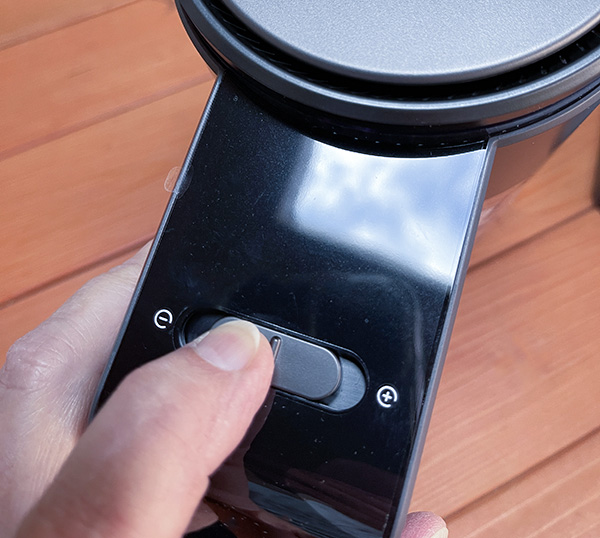 Another reason not to vacuum on high is noise. On its high setting, the Maircle S3 Pro cordless pet vacuum cleaner is not overly loud, but it emits an unpleasant high-frequency whine that goes straight to the brain. Both the medium and minimum settings have much more tolerable noise levels. While vacuuming, I recommend noise-canceling earphones if you have them.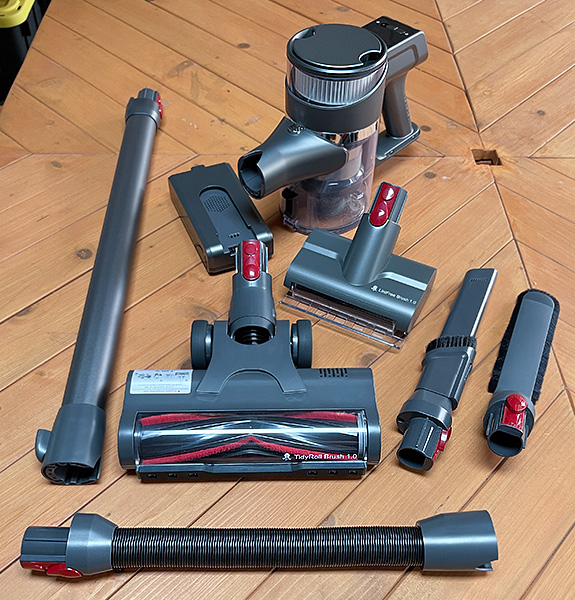 The attachments are standard: Crevice, flexible expender hose, a smaller sofa brush, and floor brush. What's interesting is the S3's furniture brush. Rather than the usual brush attachment, this looks like a Swiffer duster that can vacuum while reaching into tight spaces. It's kinda cool, although I still use the Swiffer when I dust. Each attachment connects and disconnects easily and securely.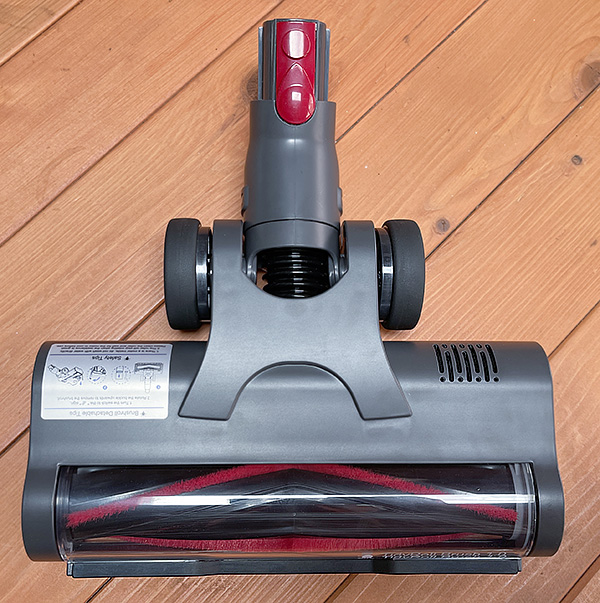 Maircle states that the S3's floor brush is tangle free. It works as advertised. I was able to vacuum up mounds of pet hair without worrying about it wrapping around the roller. The (Pro model) floor brush includes green lights which help highlight dust and hair. You have to see it to appreciate what the green lights can show. The S3 has 6 green lights. Our Dyson only has a single laser. You might think that 6 lights would be better than one, but you would be wrong. With six lights, each LED overlaps the light next to it. This blurs the clarity that a single, focused laser LED provides. It's counter-intuitive, but we see much more dust with the Dyson's laser than the S3's six green lights. However, if you've never seen other lasers, you will love what the Maircle S3 Pro cordless pet vacuum cleaner's green lights show on your floor.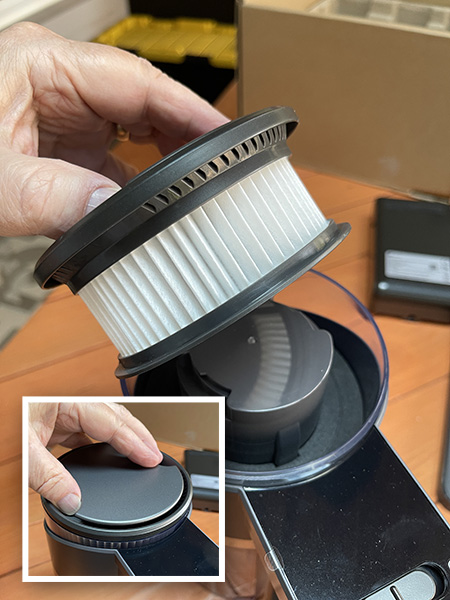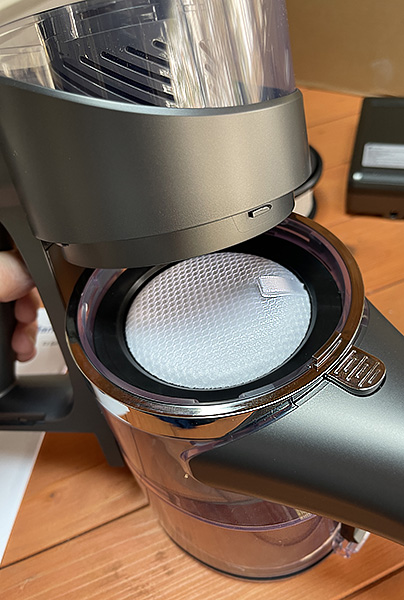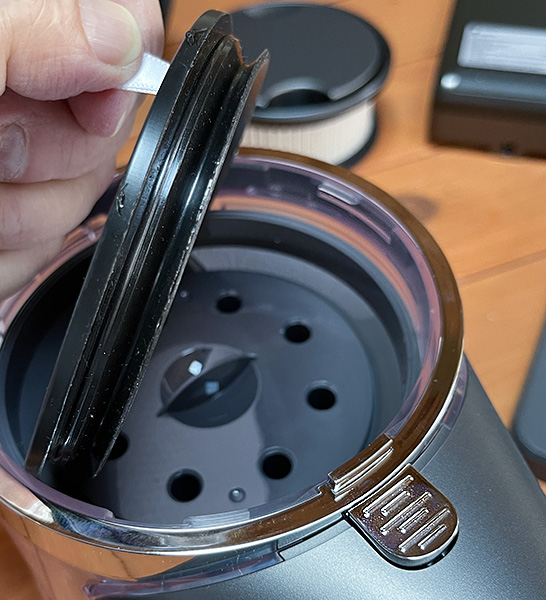 Taking apart and putting it back together is easy to do. Make sure the washable filters dry completely (usually 24 hours) before re-using. A removable battery is always welcome!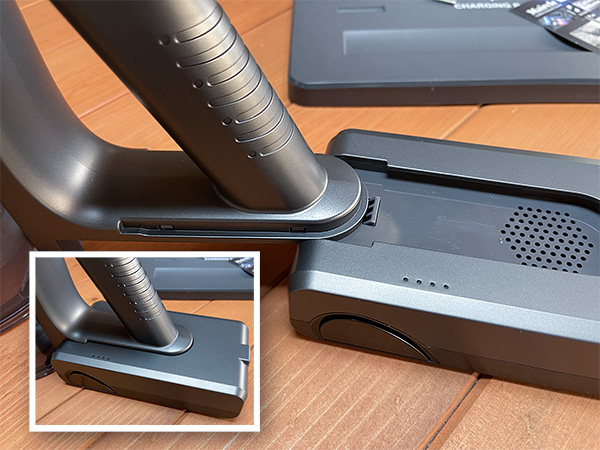 Maneuvering the S3 as you vacuum is really easy. The floor brush swivels around furniture and tight spaces without any difficulty. Suction is more than adequate on hard floors. The Maircle S3 Pro cordless pet vacuum cleaner cleans our living room rug well, although we've had better rug cleaning with other—albeit much more expensive—vacuums.

What I like
Easily maneuverable
Tangle-free as advertised
Green lights help see dust and hair

   

What I'd change
Multiple green lights are not as focused as Dyson single laser

 

High setting emits an unpleasant, high-pitched noise

Final thoughts
The Maircle S3 Pro Cordless Pet Vacuum cleaner is an excellent vacuum for its price range. Yes, it has some shortcomings' when unfairly compared to much more expensive cleaners. But at its price and feature set, the S3 is a pleasure to use.
Price: $329.99 US.
Where to buy: Amazon (use code 3H939A28 to save 5%)
Source: The sample of this product was provided by Maircle.