We use affiliate links. If you buy something through the links on this page, we may earn a commission at no cost to you. Learn more.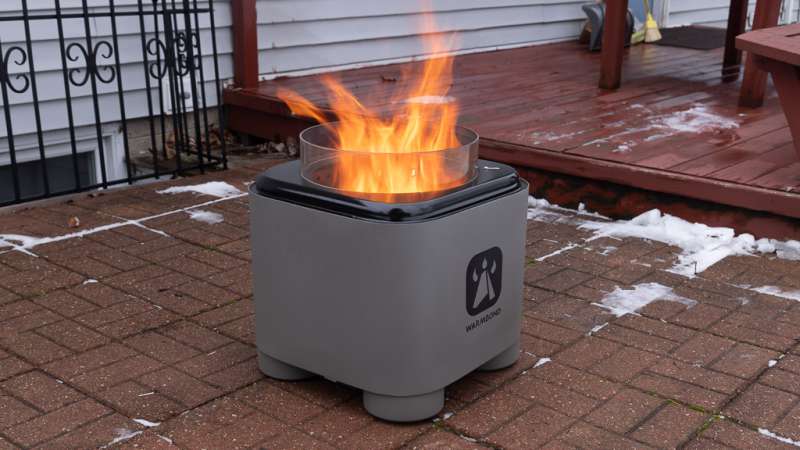 CROWDFUNDING REVIEW – Whether it's cooking something, hanging out with friends, or relaxing, there's something magical about sitting around a fire pit. The BondStove Smokeless Fire Pit added some modern features to the fire pit, so I just had to check it out.
What is it?
The BondStove is a smokeless fire pit with optional fire viewing, grill, and warmness packs.
What's in the box?
BondStove Smokeless Fire Pit
Carrying "pouch"
Cover
Quartz glass viewing window
Grill Pack with grate, Cover, thermometer, and cooking tools.
Design and features
My wife and I have wanted a new fire pit for some time. Our last fire pit lasted many years but had to be retired. The Warmbond BondStove Smokeless Fire Pit offers more than your typical fire pit, so I just had to check it out.
Combining a fire pit and grill is an obvious idea, but Warmbond pulls it off in a stylish and functional manner. The 20-inch square design provides the same capability as a 22-inch round design. Four feet offer ample room underneath to draw air into the dual-air system for cleaner burning. Measuring 18 inches tall, the BondStove Smokeless Fire Pit is just the right height.
The stainless steel and composite polymer coatings ensure that the BondStove Smokeless Fire Pit will last a long time. The removable top lets you easily clean the fire pit while providing a solid lip for the optional grill and quartz glass fire viewing accessory. The glass viewing accessory can also be used with the grilling accessory to view your food without removing the lid.
The BondStove Smokeless Fire Pit was easy to assemble. Four screws hold a heat shield on the bottom and four feet that screw in by hand. The rest of the assembly is simply placing the trays inside.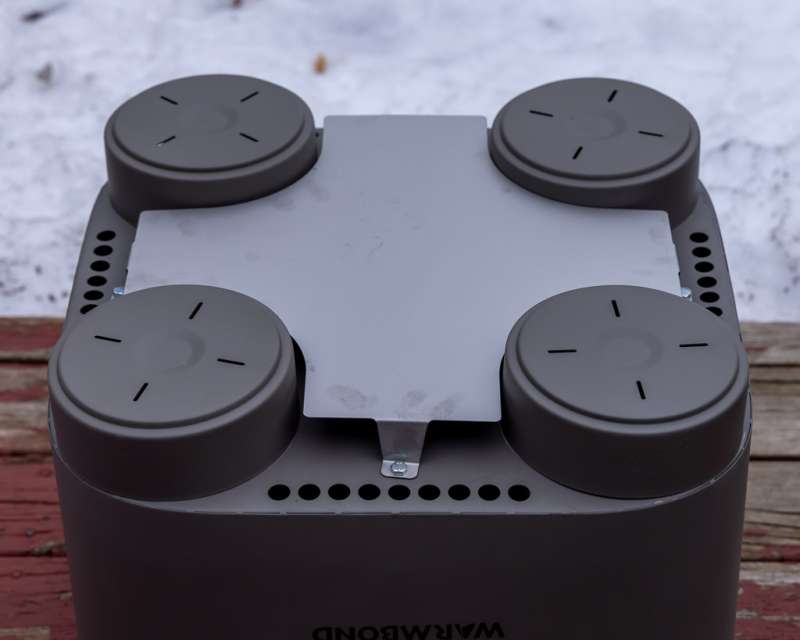 The grill accessories are an excellent addition. There are four roasting sticks, tongs, and a fork in a nice carry pouch. Also included is a temperature gauge, which has handy indicators for the recommended temperatures for certain foods. The cast iron grill plate fits neatly on the top of the fire pit. The dome can be used with or without the fire-viewing glass.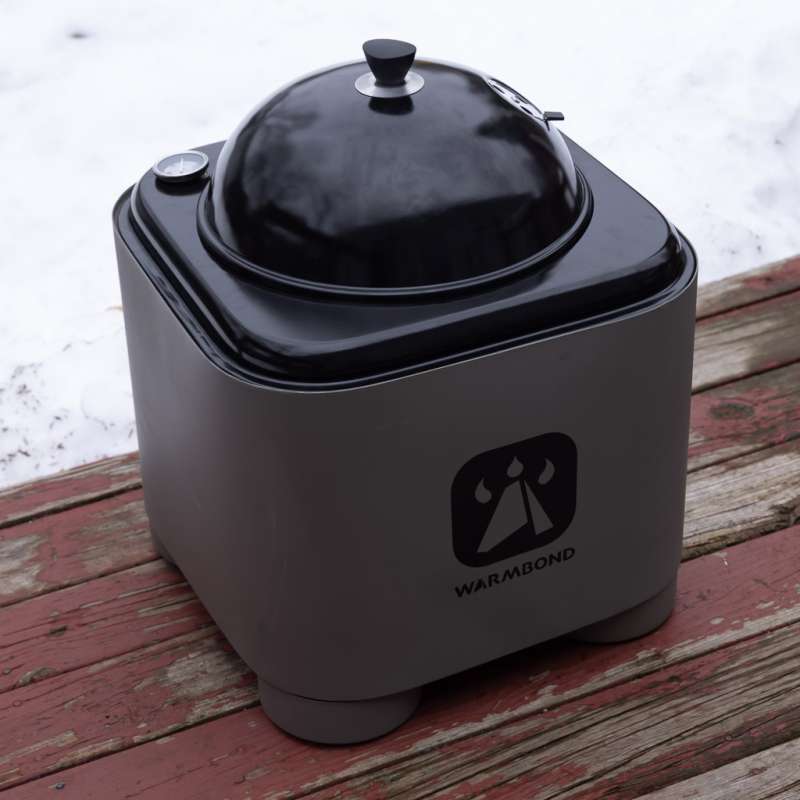 The Fire Viewing Pack includes an aircraft-grade quartz glass ring and two lifting handles. The handles are a nice touch; you can install or remove the glass while the unit is hot. I found that soot did build up on the glass during my first fire, but that was primarily because there was some burn-in of the coatings, being new and all.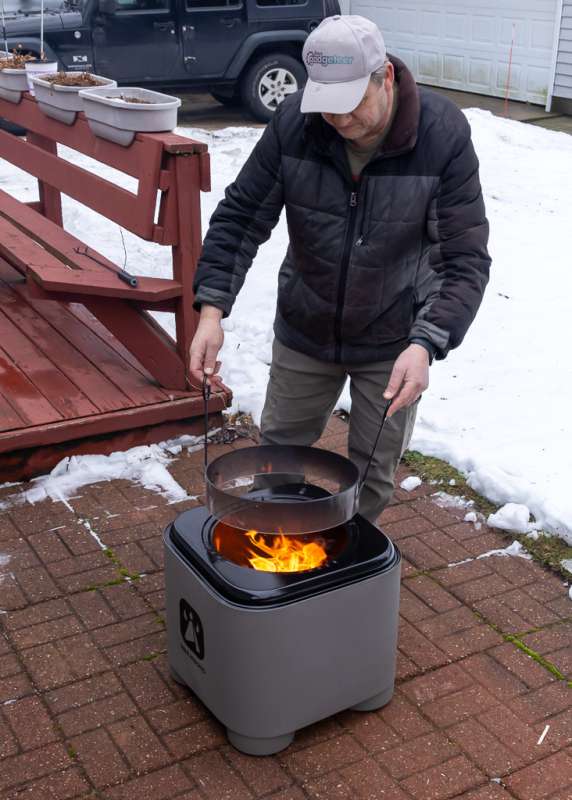 The BondStove Smokeless Fire Pit also came with a carry sleeve – I'm not sure what to call it. This was a nice touch, making moving the fire pit much more effortless. There is also a cover, which I really like because I can have my fire bundle all set in the pit ahead of time and cover it, keeping dew or rain out until I'm ready for my fire.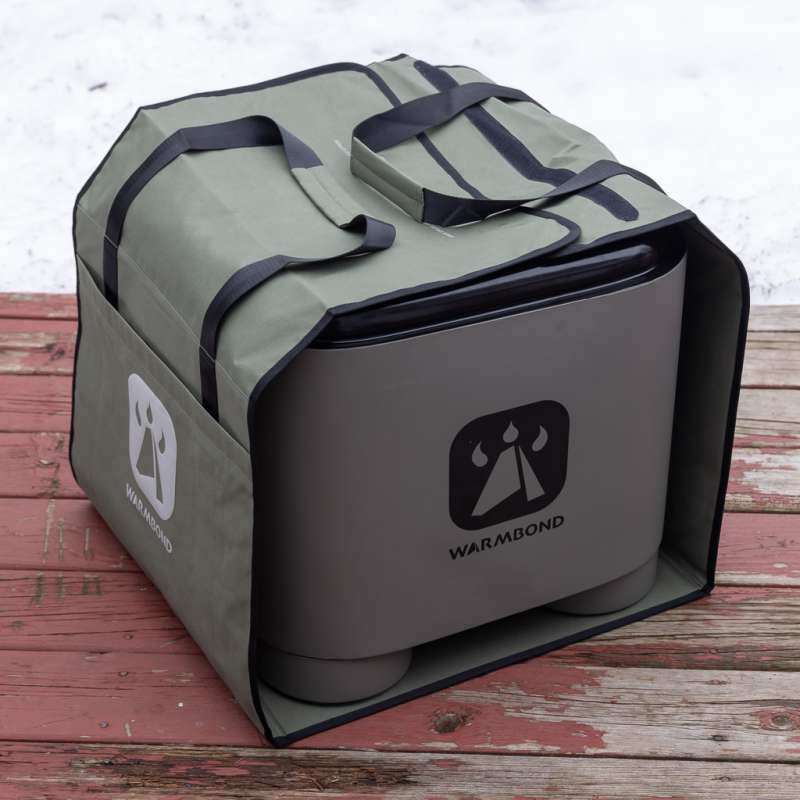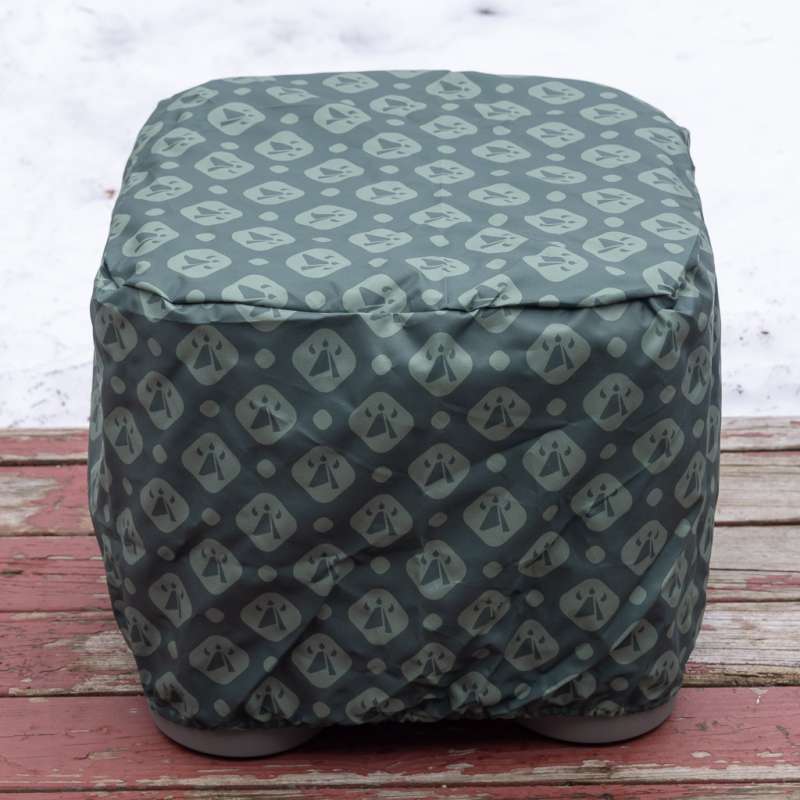 My pre-production beta version was slightly skewed, but that will probably be corrected in the full-production units. The materials seem to be of great quality. My test fires not only burned very well but very thoroughly, leaving very little ash behind.
There is also a Warmness Pack that is advertised as "the world's first heat deflector that can adjust the angle," – but that was not provided, so I'm not sure exactly how that works.
The Patented fire-starting ring uses renewable and sustainable jute material. The fire-starting ring is waterproof and flammable. It was a bit more challenging to get lit in a lite breeze, but once it got going, it started my fire quickly and without any other paper. I had finger-sized kindling, and my logs. Six fire-starting rings are provided.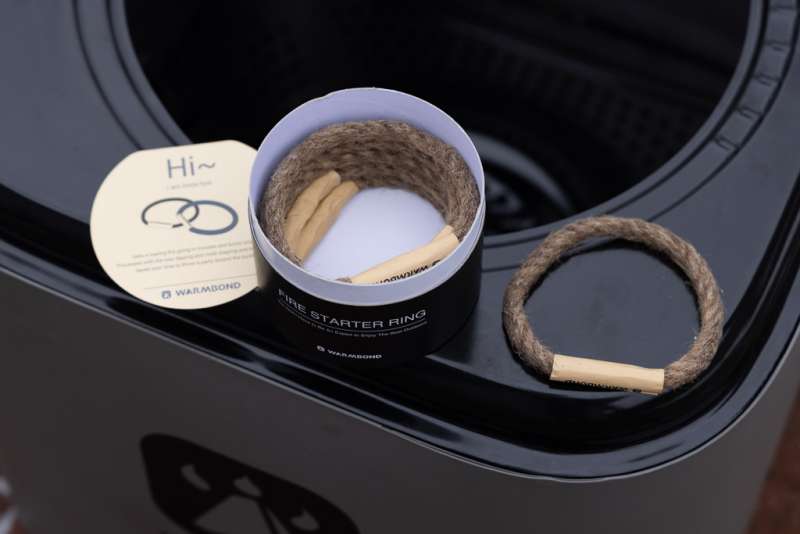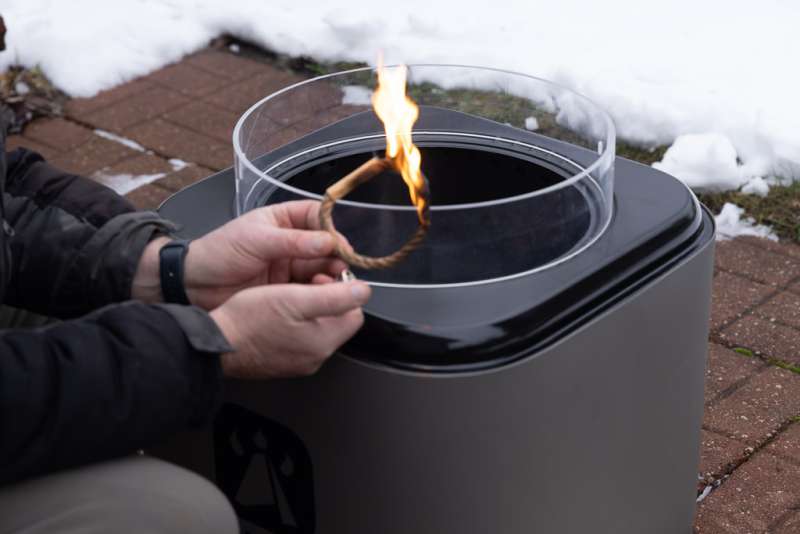 What I like
Viewing glass is very nice

The Cover from the grill pack is excellent even if you don't grill on it

Removable ash pan and grate

Attractive design
What I'd change
Final thoughts
The BondStove Smokeless Fire Pit will surely be a well-enjoyed addition to our backyard come summer. In the meantime, I can also enjoy it in the winter while the grandkids play in the snow.
Price: $279.00
Where to buy: Warmbond
Source: The sample of this product was provided by Warmbond.