We use affiliate links. If you buy something through the links on this page, we may earn a commission at no cost to you. Learn more.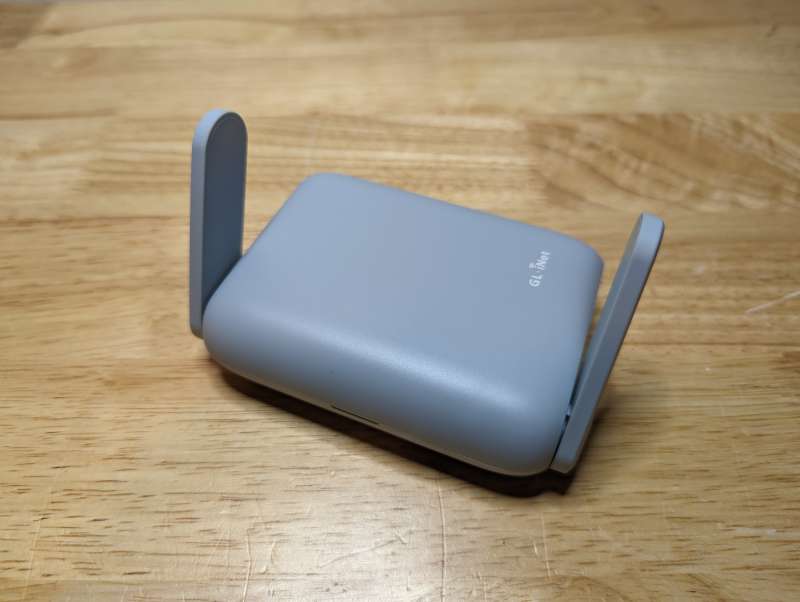 REVIEW – Security, both physical and cyber, is always top of mind for me when traveling. This is primarily because I am a paranoid New Yorker but also due to the fact that I work for a software company that is laser focused on cybersecurity. At this point in time, it's no longer a question of if you'll be hacked, it's when and how bad. With that in mind, I do as much as I can to mitigate threats by using strong passwords, multi-factor authentication, and common sense. To aid in that effort it also helps to stack the deck a bit by using devices specifically designed to thwart would-be hackers.
One such device is the GL-iNET Beryl AX GL-MT3000 Travel Router. This unassuming little piece of hardware is jam packed with features to help keep you cyber safe while traveling and at home. Currently priced at $99, the GL-MT3000 is an absolute steal for all of the incredible tools and functionality it offers. Even without taking advantage of its awesome security features the GL-MT3000 is still worth the price as a powerful standalone router. Now, after getting my hands on this tech, I never leave home without it.
What is it?
The GL-iNET Beryl AX GL-MT3000 is a pocket-sized dual-band travel router that runs on the OpenWrt 21.02 open-source firmware. The GL-MT3000 has a 1.3GHz dual-core processor, 512MB of RAM, 256MB of Flash memory expandable via USB, and uses the Wi-Fi 6 protocol. The unit comes pre-installed with both OpenVPN and Wireguard VPN services, Tor open-source software for enabling anonymous communication, and AdGuard Home for blocking ads and tracking. The GL-MT3000 can function as a Wi-Fi repeater; a standard wireless router via ethernet, USB tethering or cellular modem; or as a private network storage device via the Samba or WebDAV protocols.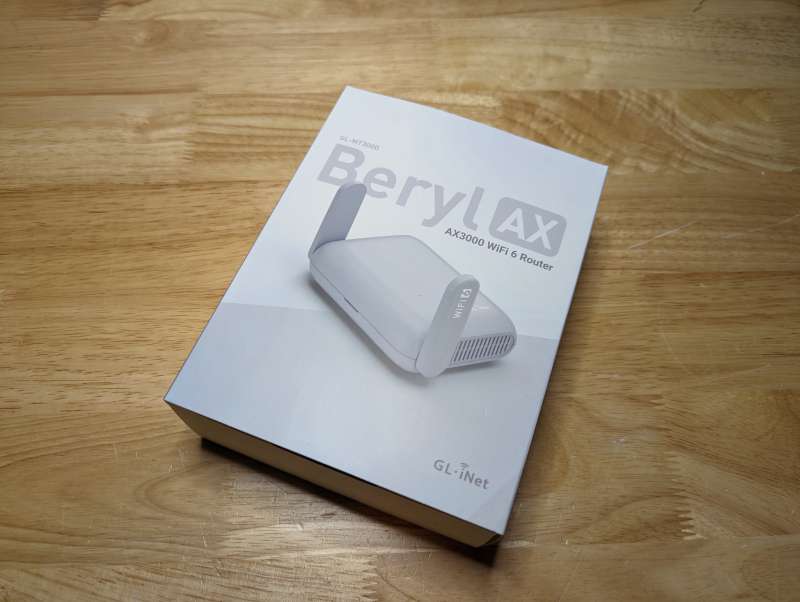 The compact GL-MT3000 arrives in an appropriately small box featuring a photo of the unit on the front. The few components included with the GL-MT3000 are safely secured in cardboard compartments.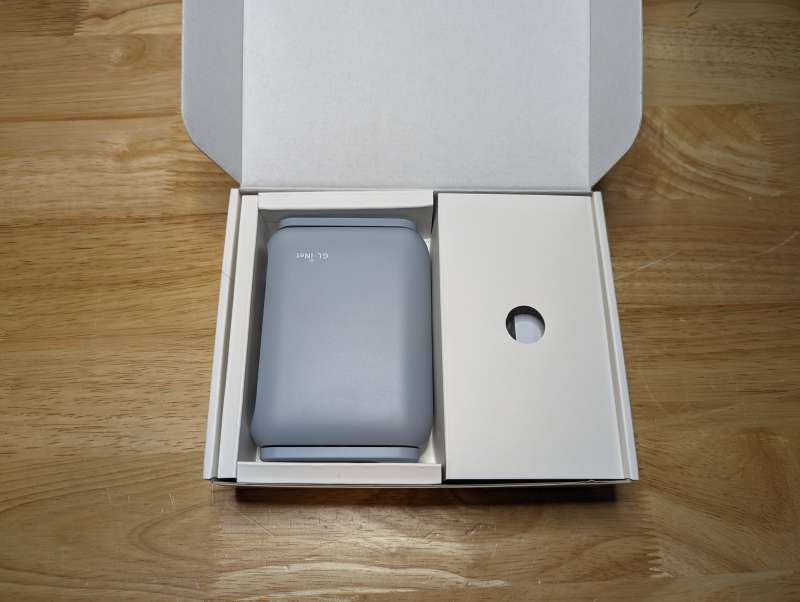 What's in the box?
GL-iNET Beryl AX GL-MT3000 Travel Router
Power adapter
Country specific power adapter converter
Ethernet cable
User Manual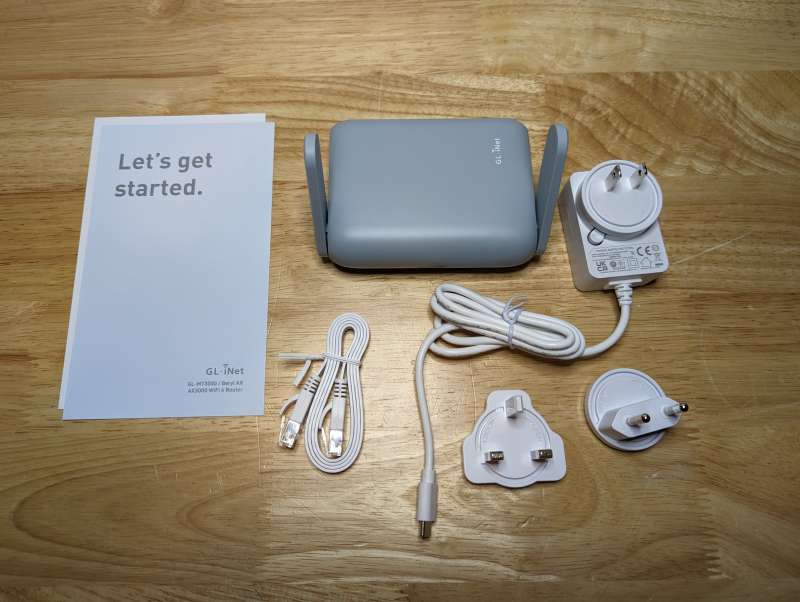 Hardware specs
Operating System: OpenWrt v21.02
Network modes:

Routing
AP
Wireless Bridge
Wired Bridge

CPU: MT7981B 1.3GHz Dual-core Processor
Memory: DDR4 512MB
Storage: NAND Flash 256MB
Wi-Fi Protocols:

802.11 b/g/n/ax, (2.4GHz)
802.11 a/g/n/ac/ax, (5GHz)

Wi-Fi Speeds:

574Mbps (2.4GHz)
2402Mbps (5GHz)

Antennas:

1 x Internal Antenna
2 x External Antennas

Ports:

2.5Gbps WAN Ethernet port: 10/100/1000/2500Mbps
1Gbps LAN Ethernet port: 10/100/1000 Mbps
USB 3.0 port

Power Input: Type-C, 5V/3A
Power Consumption: <8W
Operating Temperature: 0 ~ 40°C (32 ~ 104°F)
Dimensions: 4 x 3.2. x 1.25in. (106 x 83 x 33mm)
Weight: 7oz. (196g)
VPN speeds:

OpenVPN (via Ethernet): Max. 150Mbps
WireGuard (via Ethernet): Max. 300Mbps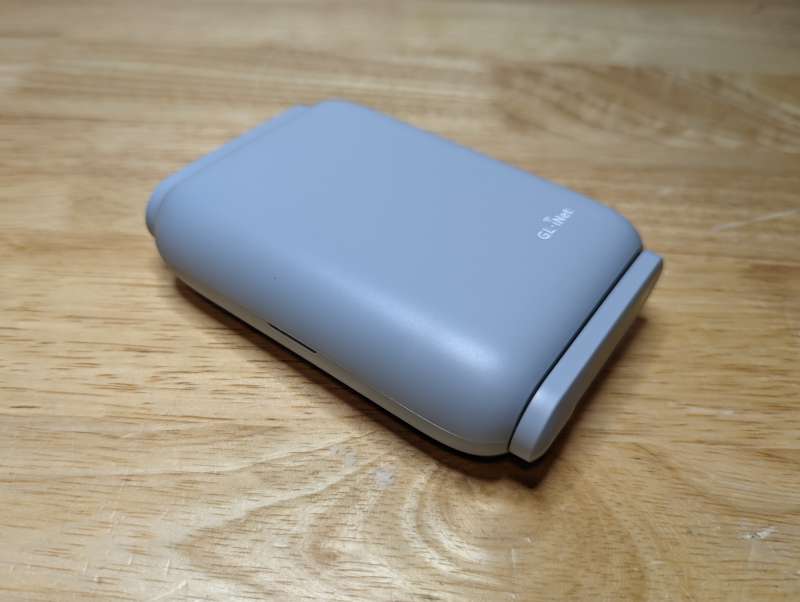 Design and features
Living up to its designation as a travel router, the GL-iNET Beryl AX GL-MT3000 Travel Router is noticeably sleek and compact. With its two antennas folded down the unit resembles a small gray pebble and takes up about as much space.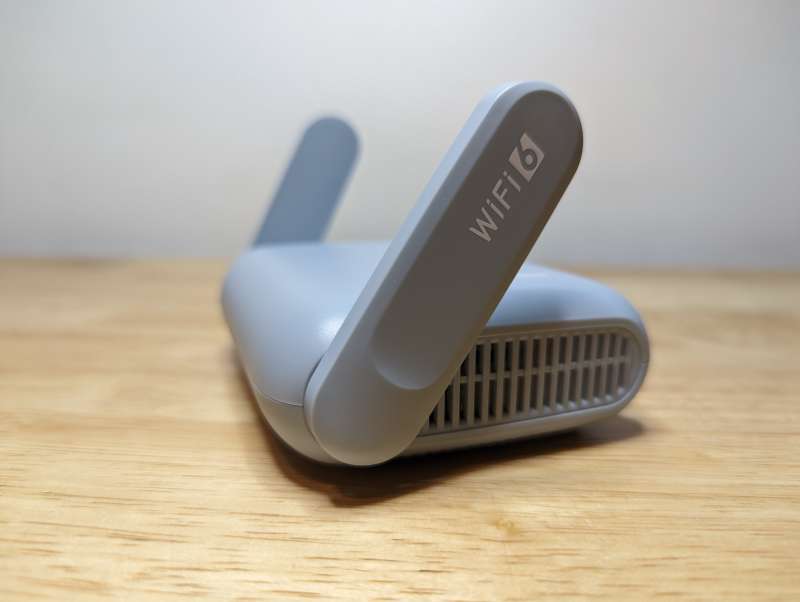 With the antennas raised for normal use, the vented sides of the GL-MT3000 are exposed. These vents work very well to keep the unit cool and it's recommended to keep them clear during use.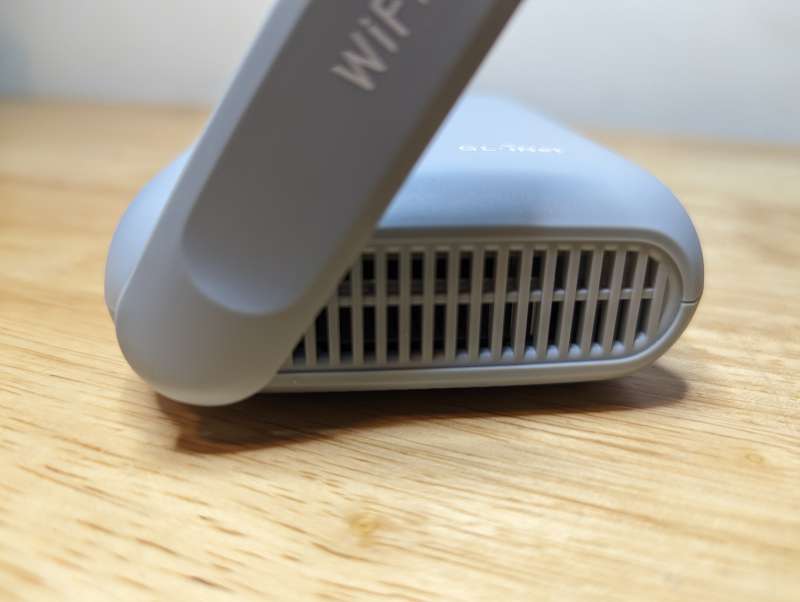 While both sides of the GL-iNET Beryl AX GL-MT3000 Travel Router have vent slots, the left side also has the unit's only controls.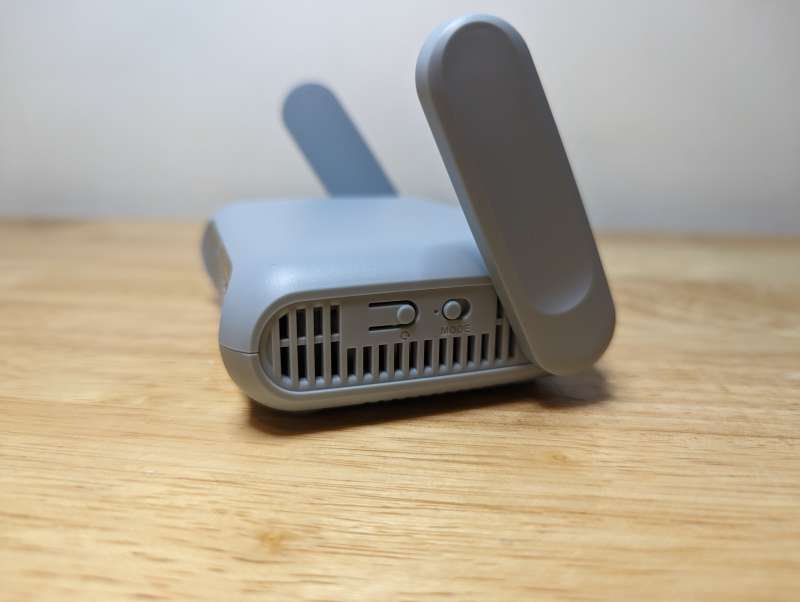 There is a small push button tab used for powering or resetting the device as well as a mode switch. The mode switch is programmable via the GL-iNet app or the router's web interface and can be set to do things like turning OpenVPN off or on or initiating the AdGuard feature.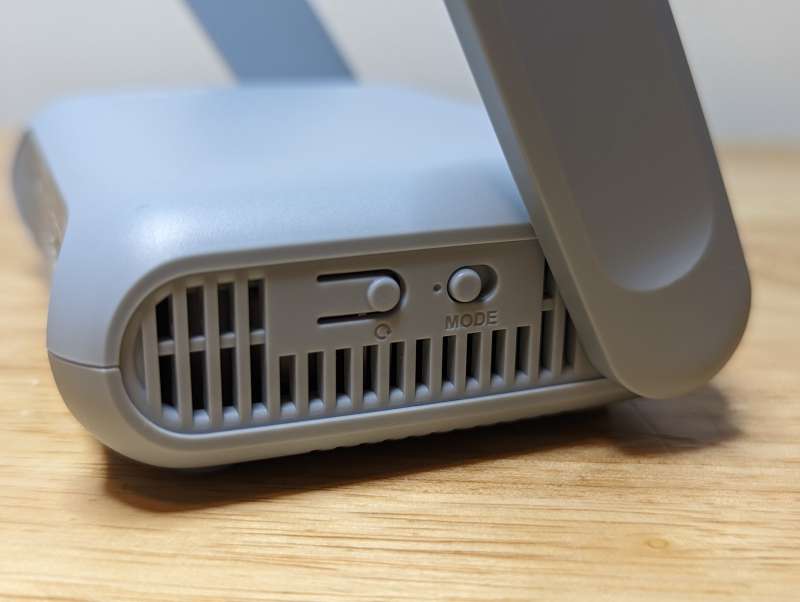 The back of the GL-MT3000 houses four ports; a USB-C 5V power port, a 2.5Gbps WAN ethernet port, a LAN ethernet port, and a USB-A 3.0 port.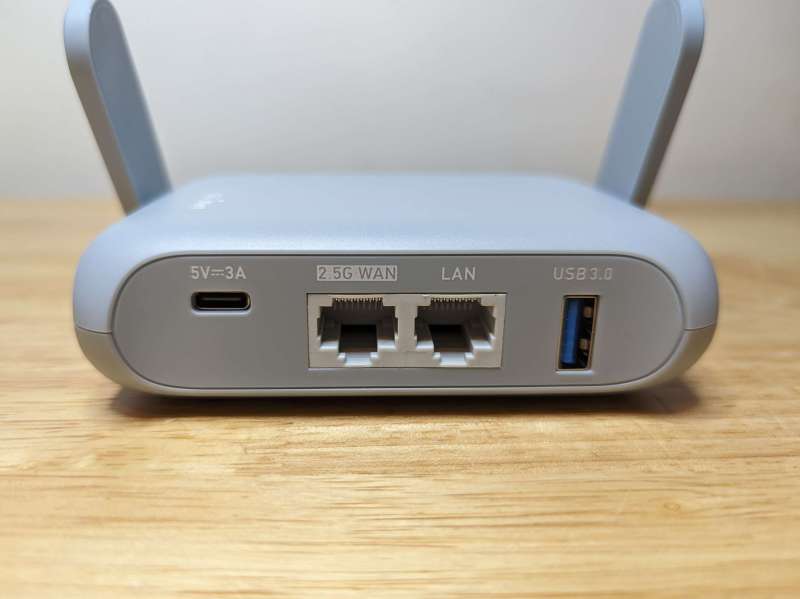 Underneath the GL-iNET Beryl AX GL-MT3000 Travel Router are more vents for keeping the hardworking device from overheating as well as a tag with all of the router's technical specifications. Included with this information is the SSID name for connecting to the unit as well as its default password (for security I've obscured the default SSID and password for my unit).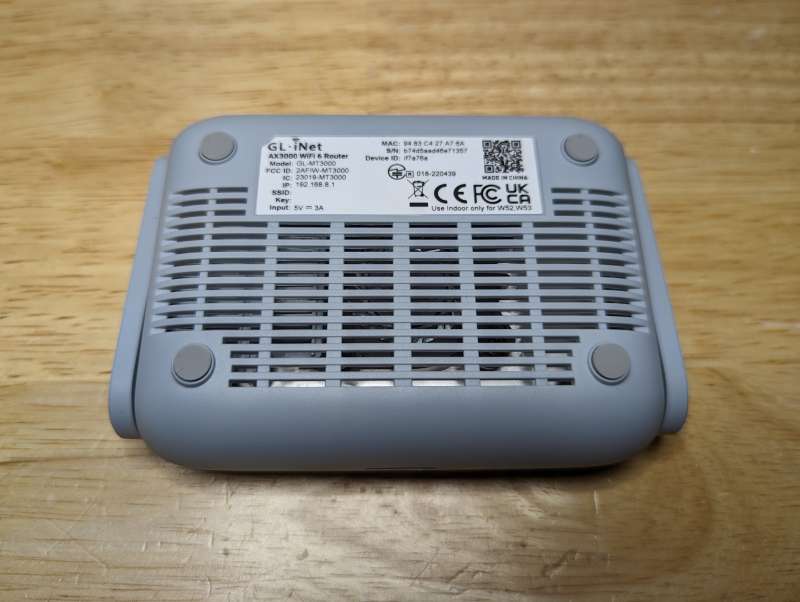 There are four small rubber feet on the bottom of the unit to keep it from sliding around during use.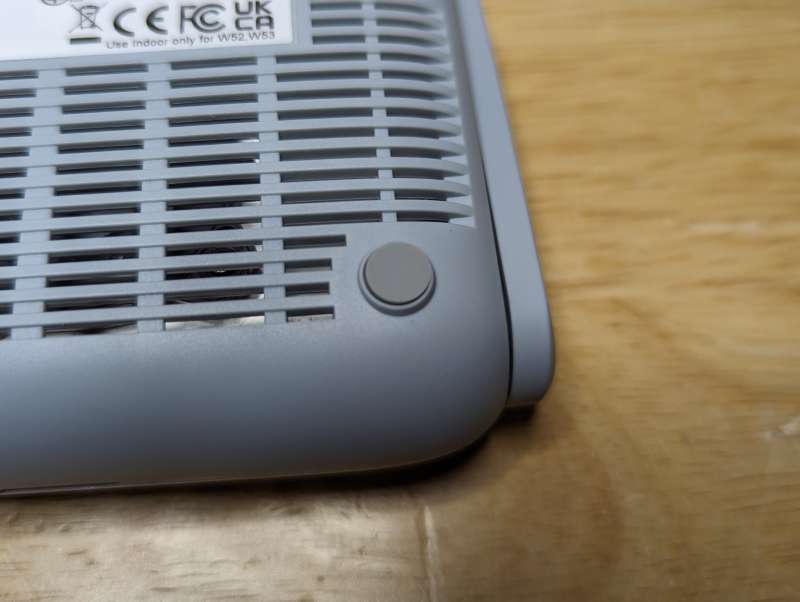 On the front of the GL-MT3000 is a tiny slot that houses a dual color LED which indicates the unit's status.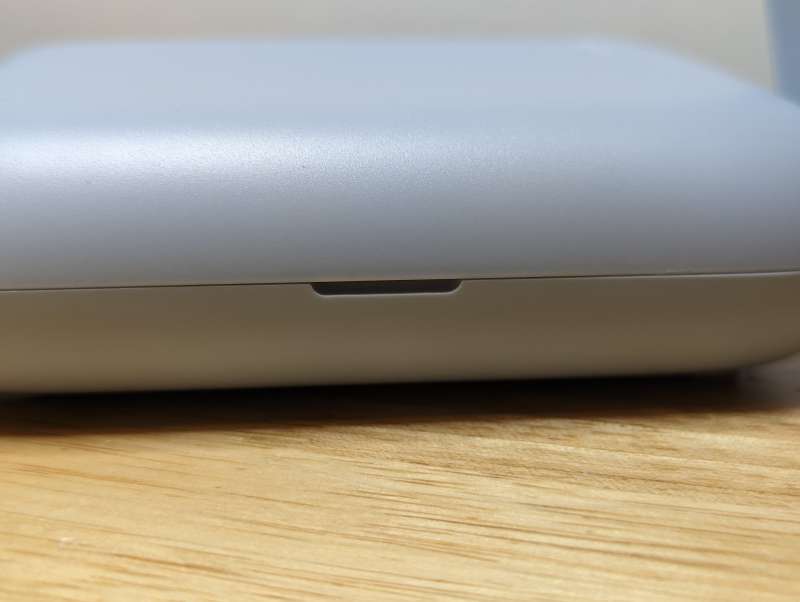 Included with the GL-MT3000 is a USB-C power supply with three different country specific adapters (the consumer package will just include the adapter for your country).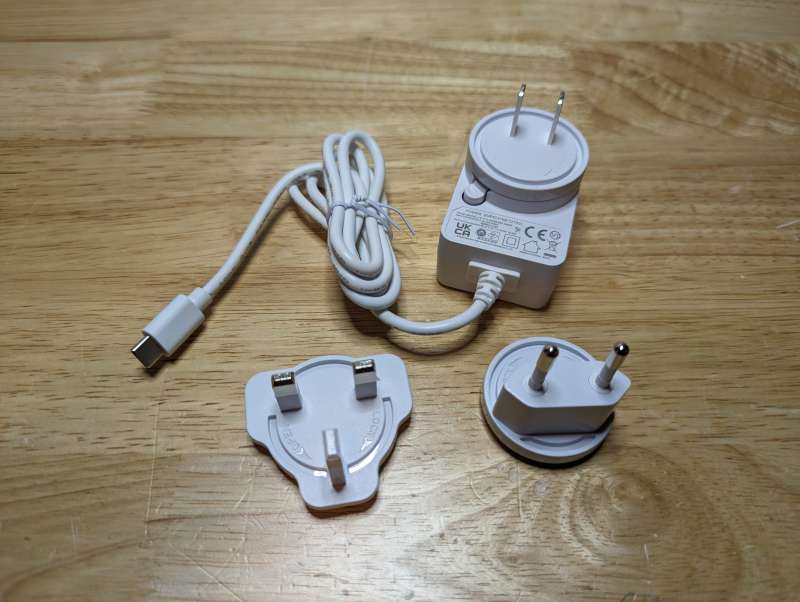 The adapters snap on and lock into place with a twist.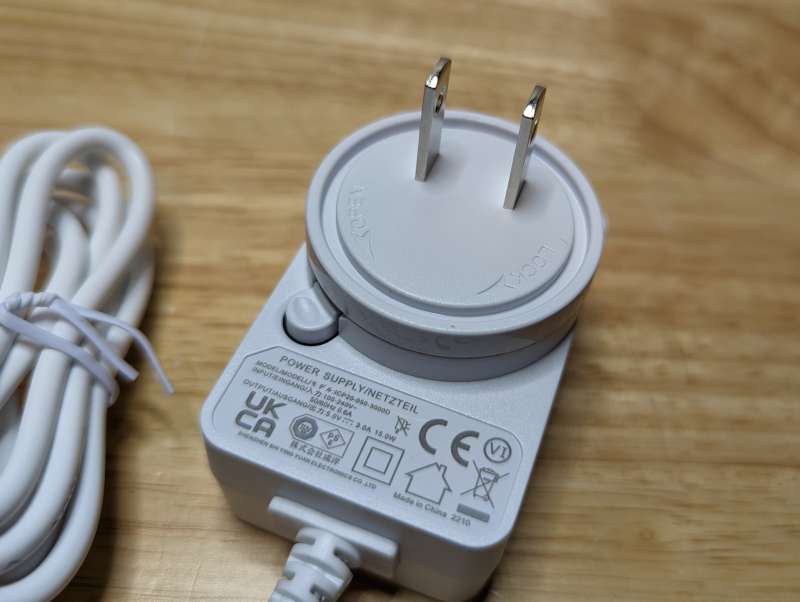 A small length of flat ethernet cable is included with the GL-iNET Beryl AX GL-MT3000 Travel Router as well.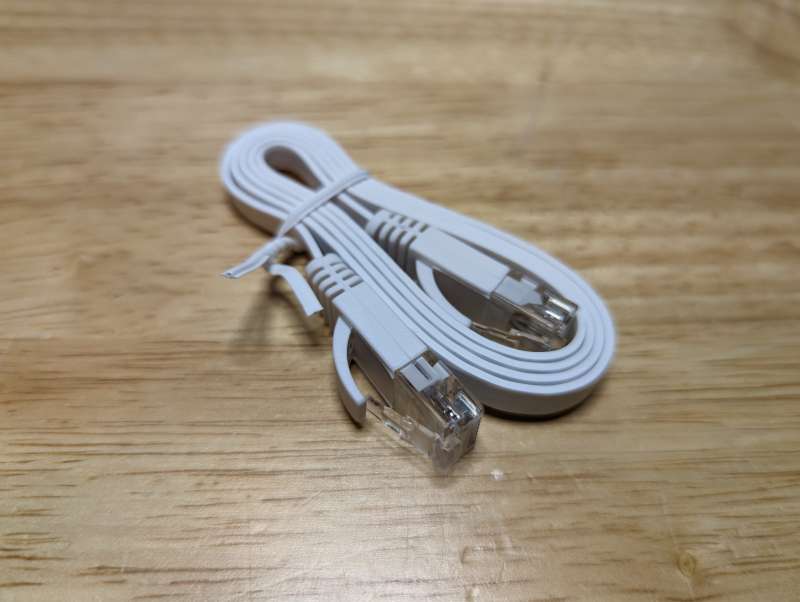 Setup
The setup for the GL-MT3000 can be as simple or extensive as desired since the settings for this little device go about as deep as the Mariana Trench.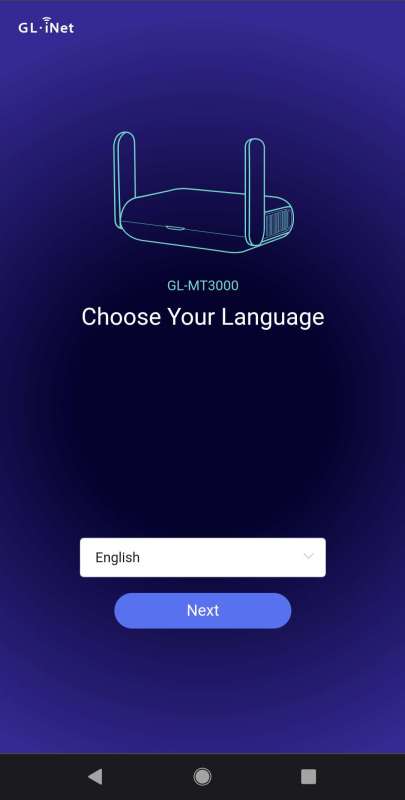 The documentation for the GL-iNET Beryl AX GL-MT3000 Travel Router is outstanding and incredibly detailed. There are online walkthroughs available to take a user from out of the box to completely up and running in no time at all.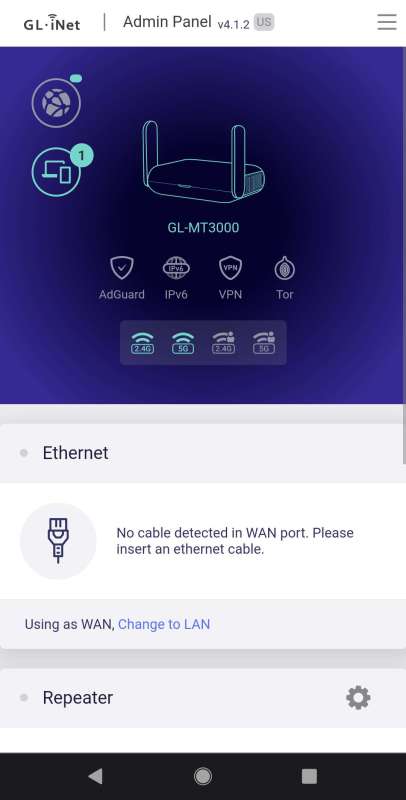 All of the router options from using it as a wireless repeater to configuring USB tethering are available via the app dropdowns or through the web interface.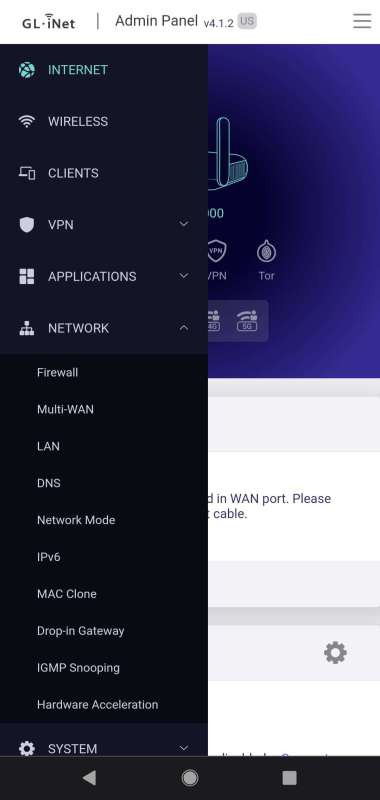 The three main networking functions of the router show up throughout the setup and even for beginners, it's easy to understand the benefits of each configuration. Clear explanations for using Ethernet, Wireless, and USB Tethering pop up frequently in the app and online guides.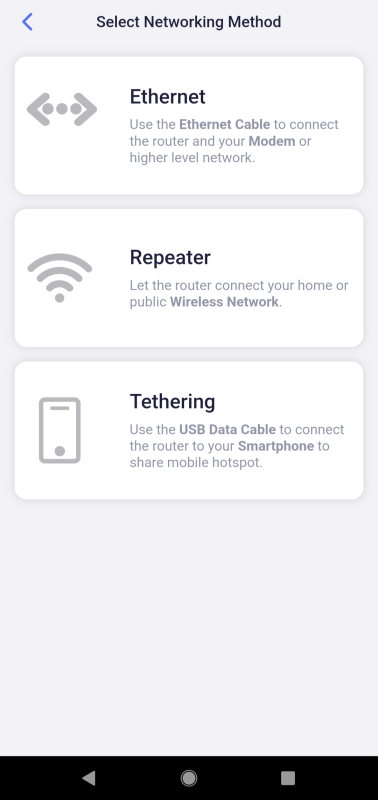 There's even a screen for configuring the toggle button on the GL-MT3000 allowing you to assign a few different options.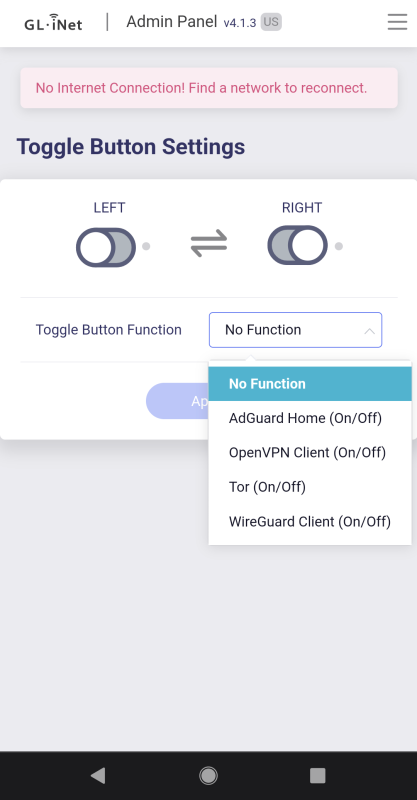 Once you've decided on the configuration for the GL-MT3000 it's just a matter of connecting to it to keep your internet surfing private and secure.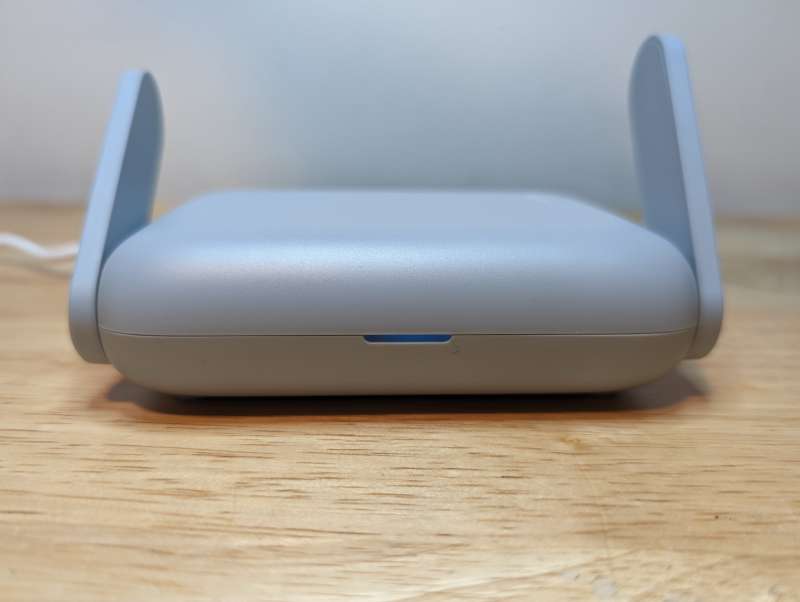 Performance
I've been running the GL-iNET Beryl AX GL-MT3000 Travel Router as a network within a network at home for about a month now with some great results. The best part is being able to choose between using OpenVPN and WireGuard, two of the most popular VPN services. I ran a few speed tests and while OpenVPN is a great protocol, in speed tests it lags a bit behind the newer WireGuard service.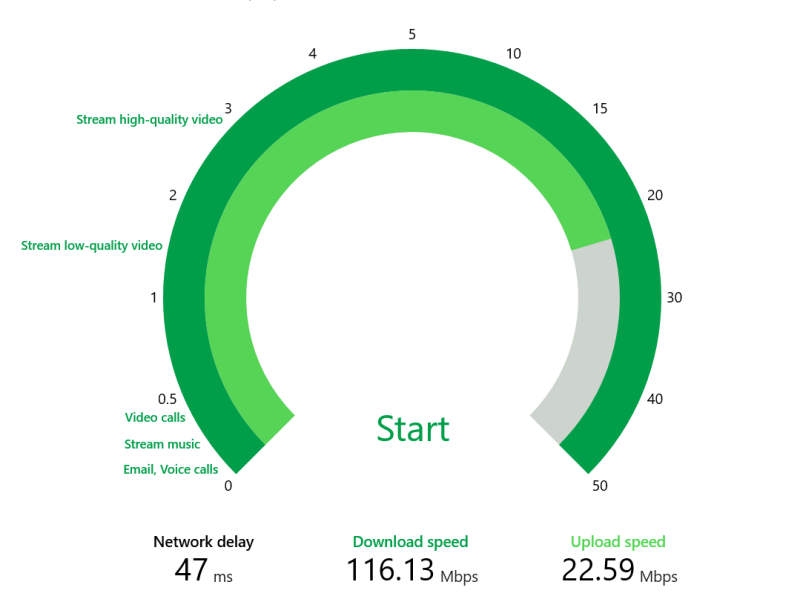 Even though 116Mbps from OpenVPN is fine for most web activities, getting speeds closer to 300Mbps from WireGuard is much better.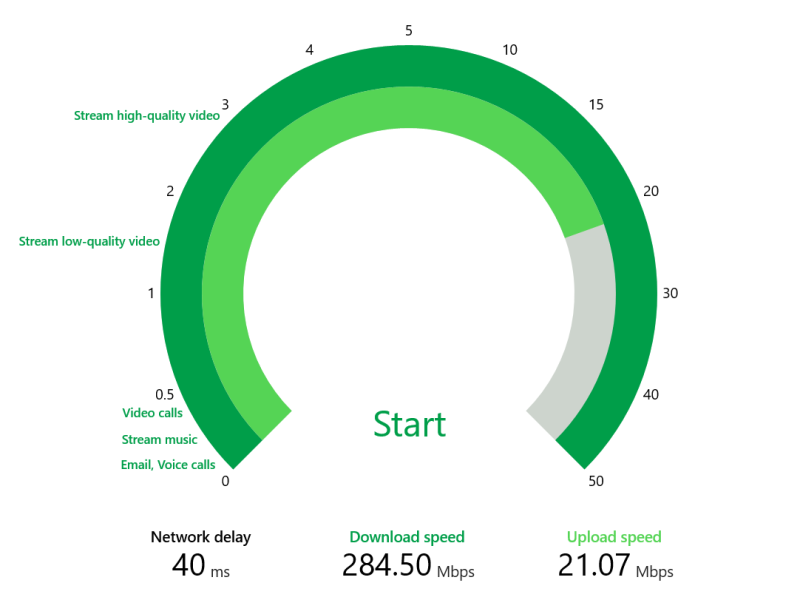 I really appreciate the small form factor of the GL-MT3000 when traveling and the security it provides whether I'm in another country, a new city, or just a local coffee shop. Additionally, having all of the options the GL-MT3000 offers available through a well-designed app and simple web interface makes it even easier to recommend for traveling security-conscious users.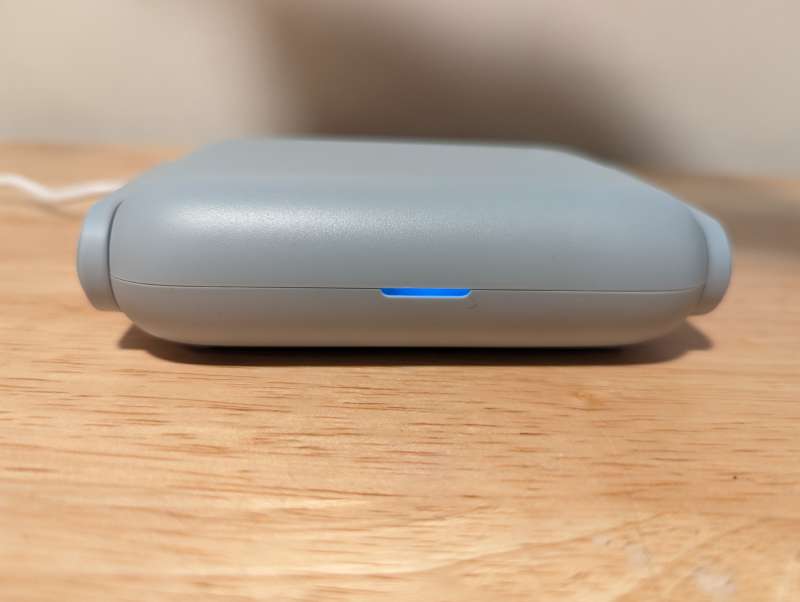 What I like
Great price
Incredible amount of functionality
Well-designed unit, app, and web interface
What I'd change
An included carrying case would be nice
Options might be overwhelming for novice users
Final thoughts
The GL-iNET Beryl AX GL-MT3000 Travel Router is an amazing, affordable piece of technology that punches way above its weight. Not only is the GL-MT3000 great at keeping you cyber safe while traveling, it works well as a home router (granted you live in a very small home). At $99 the GL-MT3000 is priced well below what it's worth for all of the built-in functionality like VPN services, AdGuard, and OpenWrt firmware. If you're planning a trip or travel often adding the GL-MT3000 Travel Router to your packing list would be a smart move.
Price: $99.00
Where to buy: GL-Inet and Amazon
Source: The sample of this product was provided by GL-iNet.