We use affiliate links. If you buy something through the links on this page, we may earn a commission at no cost to you. Learn more.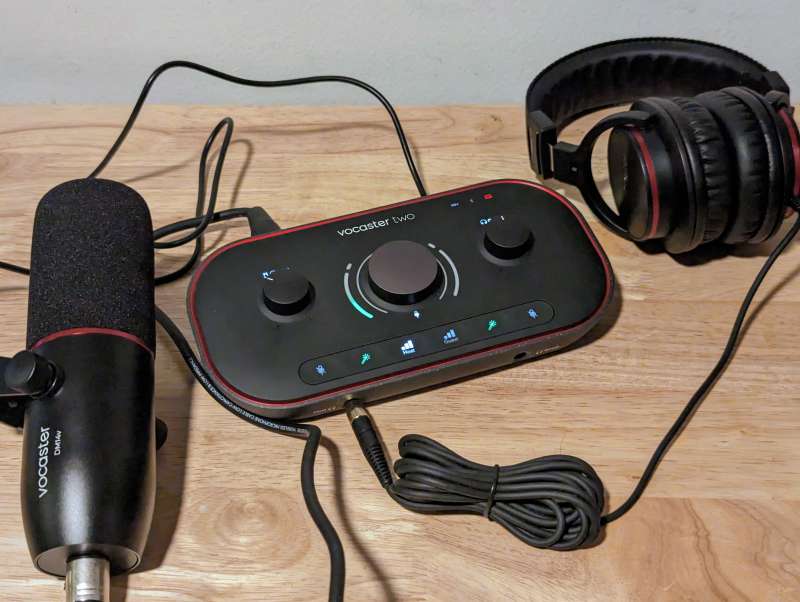 REVIEW – Even though podcasts have been around for over twenty years now it seems that there's been an explosion in their popularity since the pandemic. Celebrities and civilians alike used their downtime to take to the microphone on subjects ranging from true crime to zombies and all stops in between. Part of the appeal of podcasting is the low bar for entry, all you really need is an idea, a computer, and a microphone (and most laptops have mics built-in).
If you really want to step up your podcasting game you can upgrade to something like the Focusrite Vocaster Two Studio Podcasting Kit. At $499.99 the Vocaster Two is a big investment but it's well worth it for the professional quality equipment and out-of-the-box functionality.
What is it?
The Focusrite Vocaster Two Studio is a podcasting kit that includes a high-quality dynamic microphone, closed-back studio headphones, and a USB audio hub interface with XLR inputs for a host and guest as well as auxiliary inputs for other sound sources, various audio outputs, and Bluetooth connectivity.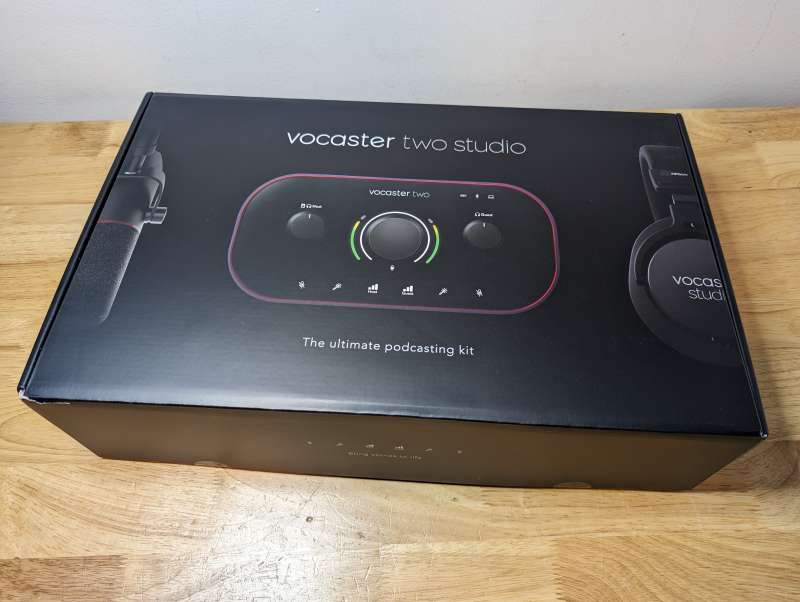 As with most Focusrite equipment, the Vocaster Two comes safely packed in a sturdy box featuring pictures of the unit and details on its capabilities.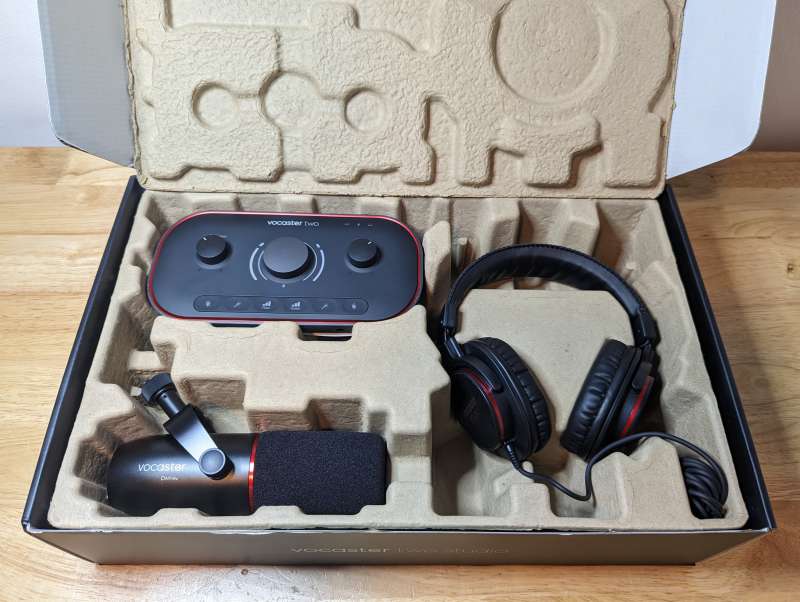 What's in the box?
Vocaster Two Hub USB interface
Vocaster DM14v Microphone
Vocaster HP60v Headphones
XLR to XLR microphone cable
USB-A to USB-C Cable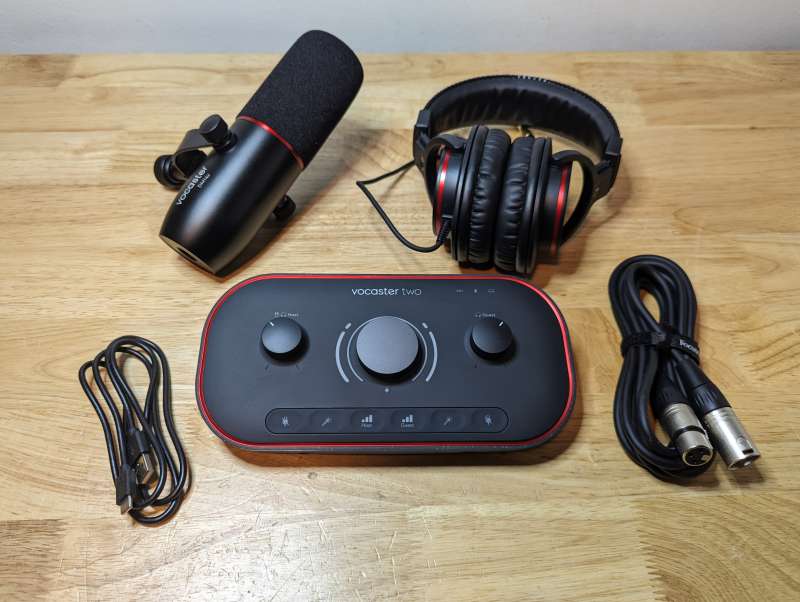 Hardware specs
2 XLR microphone inputs
2 1/4″ balanced speaker outputs
2 1/4″ headphone outputs
3.5mm TRRS phone connection
3.5mm TRS camera out
Bluetooth connectivity
USB-C port
Kensington MiniSaver slot
Compatibility: Mac, Windows, iPad.
Power Requirements: USB-3.0 Bus power 5V @900mA 4.5W
Product Dimensions:

Size: 224.5mm (8.84″) width x 113mm (4.45″) depth x 50.5mm (1.99″) height
Weight: .93lbs (.42kg)

Number of Preamps: 2
Auto Gain functionality
Loopback: 2 x Stereo
Microphone: Vocaster DM14v

Connection: XLR
Type: Dynamic
Polar Pattern: Cardioid
Sensitivity: (0dB = 1V/Pa at 1kHz) -57dB
Frequency Response: 50Hz – 16kHz
Impedance: (@1kHz) – 200Ω
Mounting: Standard 5/8″ with 3/8″ adaptor
Net Weight: 1.4lbs (655g)
Diameter: 60mm
Length: 191mm

Headphones: Vocaster HP60v

Impedance: 32Ω
Sensitivity: 98dB ±3dB
Frequency Response: 20Hz – 20kHz
Max. Power Rating: 1.2W
Type: Closed-back
Driver Diameter: 50mm
Cable Length: 3m
Connectors: 3.5mm stereo jack with 1/4″ screw-on adaptor
Weight: .65lbs (288g)

Included Software:

Hindenburg LITE and 6-month Hindenburg PRO Trial
aCast – 6-month Influencer Plan
SquadCast – 3-month Pro + Video Trial
Ampify Studio – 6-month Premium Trial
Design and features
Focusrite has been making high-quality audio interfaces for close to thirty years now and all of that experience is clearly evident in the design of the Vocaster Two. The matte black design of the hub has a sleek look and feel to it and the red outlines on the hub and other components are great design touches that tie the whole kit together. Every button, dial, LED, input, and output on the hub are clearly labeled and intentionally placed in spots that make perfect sense during use.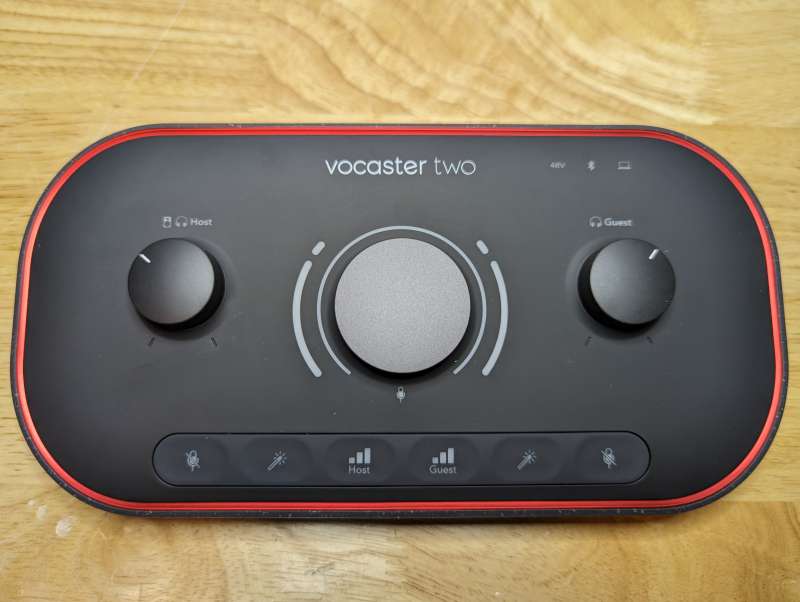 Two 1/4″ headphone ports are conveniently located on the front of the Vocaster Two hub, one labeled Host and one Guest.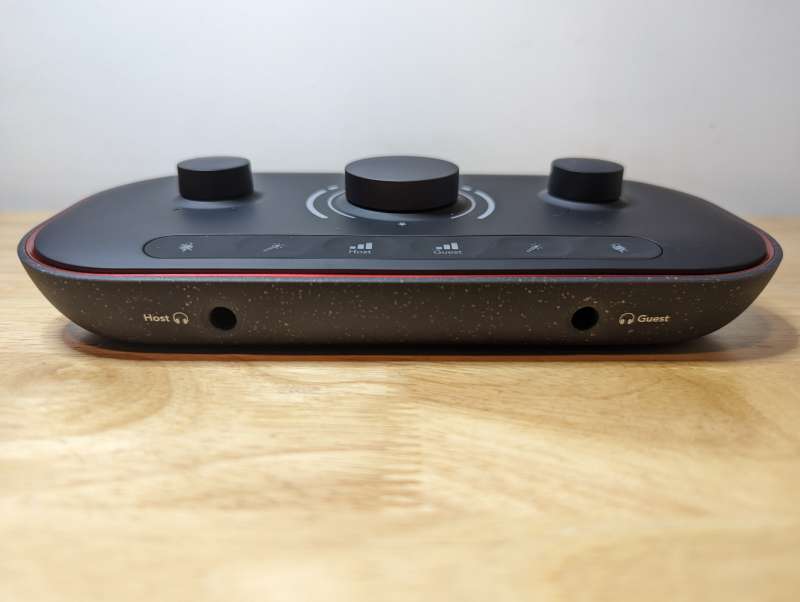 The back of the Vocaster Two hub is riddled with inputs and outputs. There are two XLR mic inputs, also labeled Guest and Host for ease of use. There's a TRRS input for routing audio from a phone and a TRS output for sending an audio mix directly to a camera. There are also two 1/4″ outputs for external speakers and a USB-C port for connecting the hub to a laptop or computer with the supplied USB cable.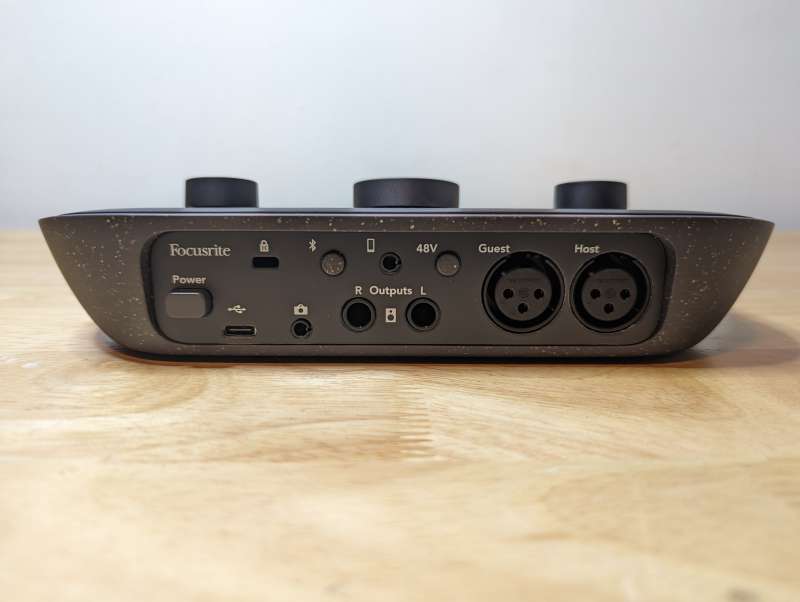 There are three buttons on the back of the hub; the power button, the Bluetooth button, and a button to turn on 48V of phantom power for microphones that require it. There's also a Kensington MiniSaver slot for securing the hub to prevent theft.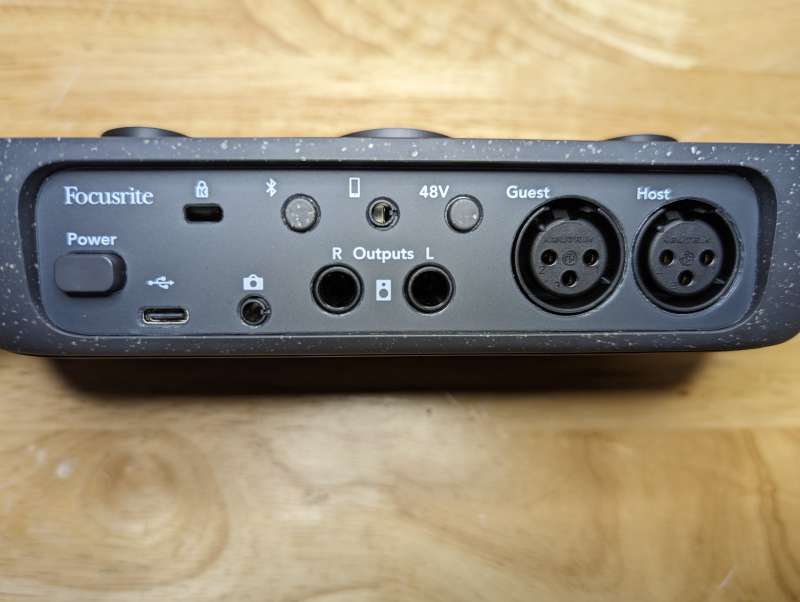 There are three dials on the face of the hub, one in the center to adjust the microphone gain and two on the sides for headphone volume.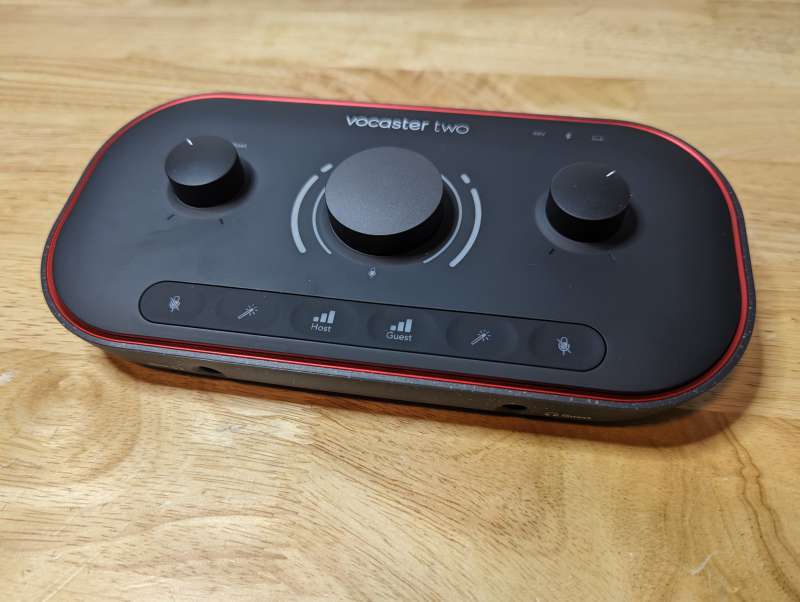 The rubberized buttons under the dials are recessed into the unit and light up when depressed. There are mute buttons on either side for Guest and Host which light red when activated. The enhance buttons for each microphone light green when active and cycle through four preset sound profiles; Clean, Warm, Bright, and Radio. The two center buttons labeled Host and Guest engage the Vocaster's Auto Gain for the respective inputs. After starting the Auto Gain function, speaking normally into the microphone for ten seconds automatically calibrates the gain setting for the best sound quality.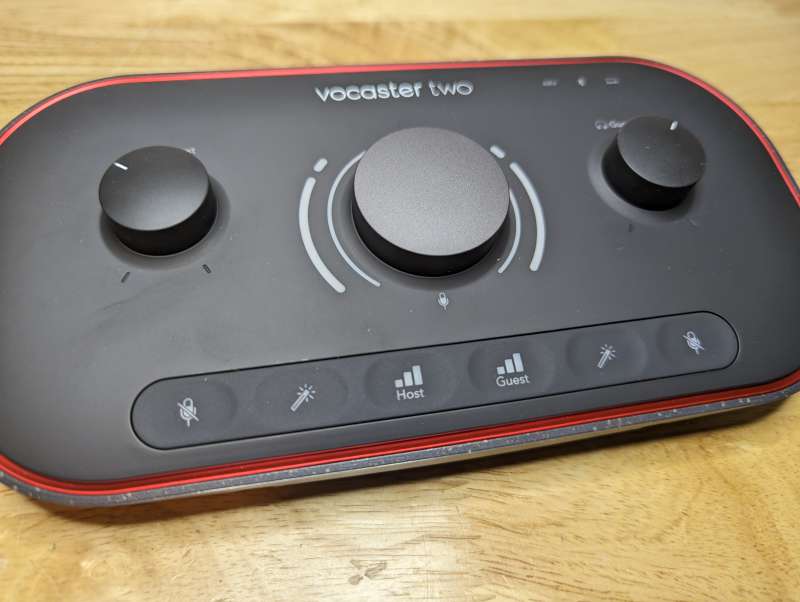 The Vocaster DM14v Microphone which comes with the kit is a dynamic microphone with an aluminum body and built-in windshield. Dynamic microphones like the DM14v are typically less sensitive than other types of mics and pick up less room noise. This microphone features a cardioid polar pattern that is great for isolating the speaker's voice while minimizing background noise.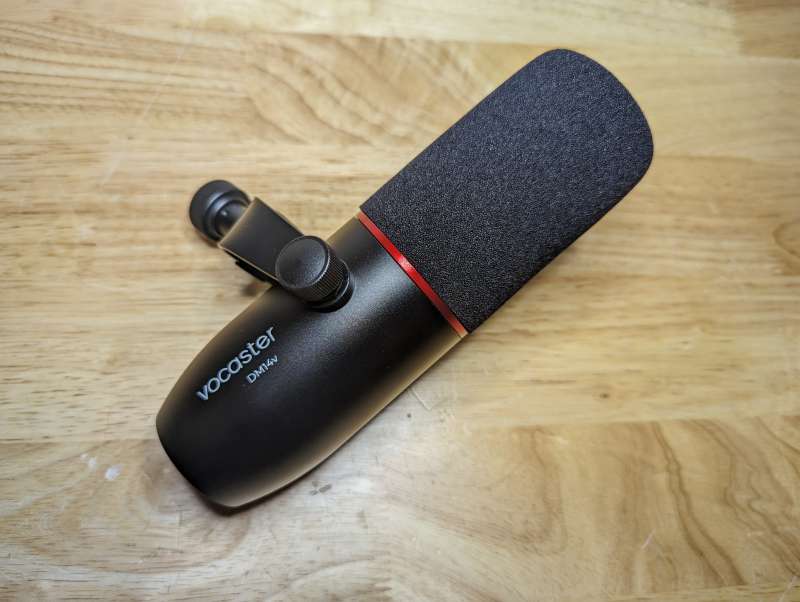 The mic has a standard 5/8″ mount and comes with a 3/8″ adaptor for use with different stands and mounting options.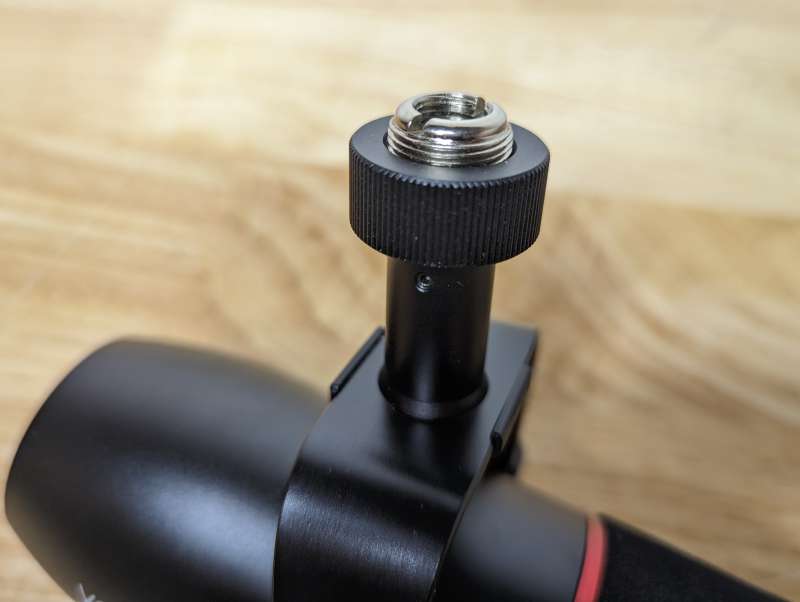 The mic connects to the Vocaster hub via an included XLR to XLR cable which provides outstanding audio quality and clarity.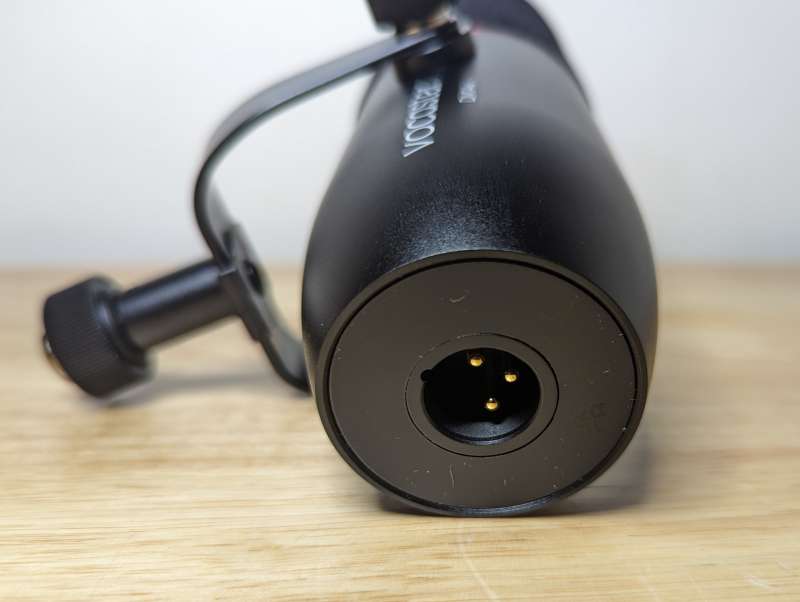 The professional-grade Vocaster HP60v Headphones included with the kit are essential for monitoring the audio while recording. These headphones are comfortable to wear and have a wide frequency response, which means that they can accurately reproduce the full range of audio frequencies.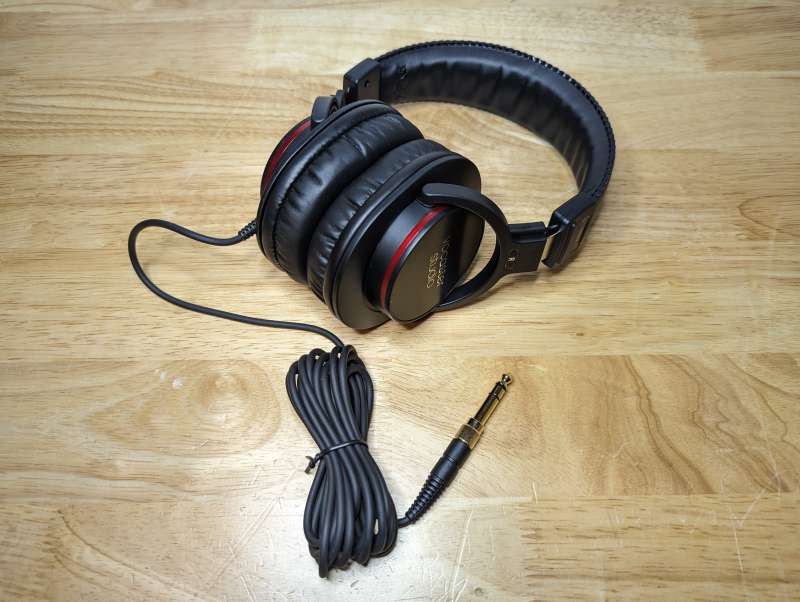 The headphones are closed-back on-ear as opposed to over-ear. For long-term use, on-ear is usually more comfortable in my opinion.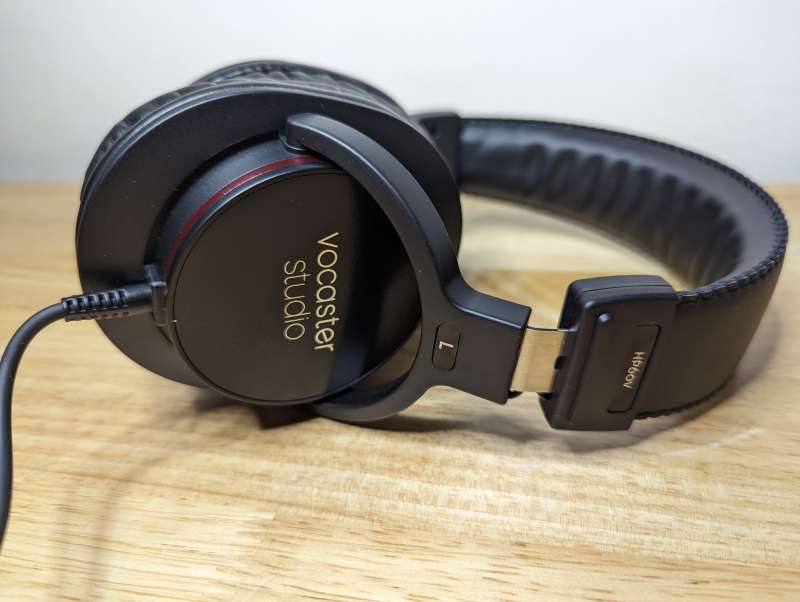 The HP60v Headphones are constructed with a durable frame, a soft cushioned headband, and cushioned ear cups. These headphones are designed for critical listening and feature large 50mm drivers that deliver a clear and accurate sound.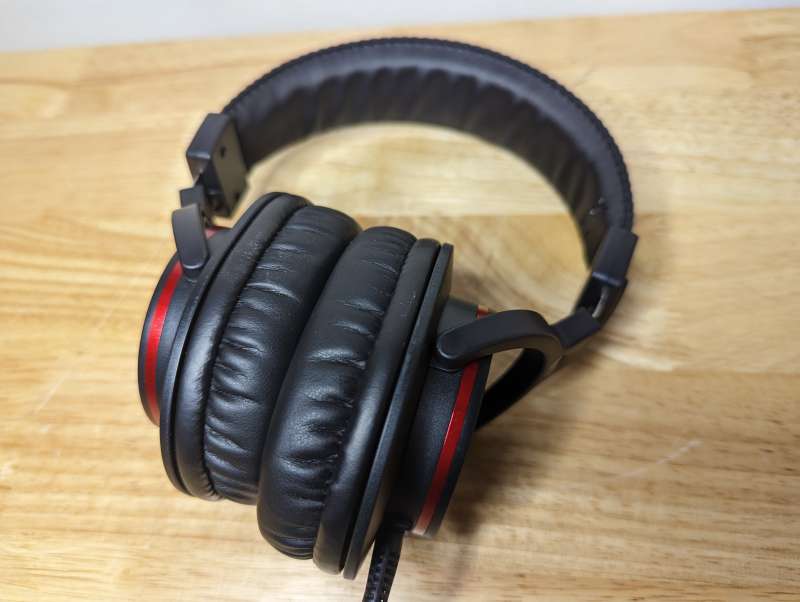 The ear cups are designed to fit snugly and comfortably over your ears, providing excellent noise isolation and a snug fit.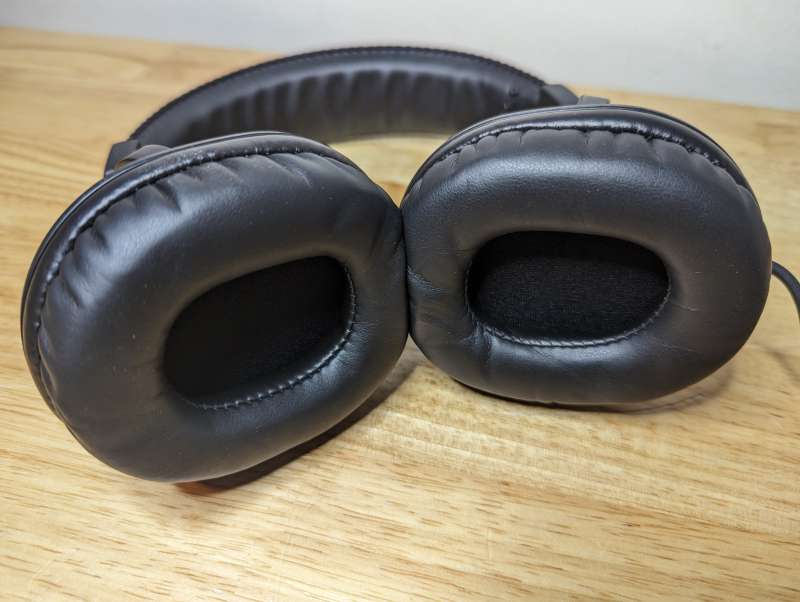 The thick cable for the headphones feels incredibly durable and of premium quality. The cable has a standard 3.5mm plug along with a 1/4″ screw-on adaptor adding to the versatility of the headphones.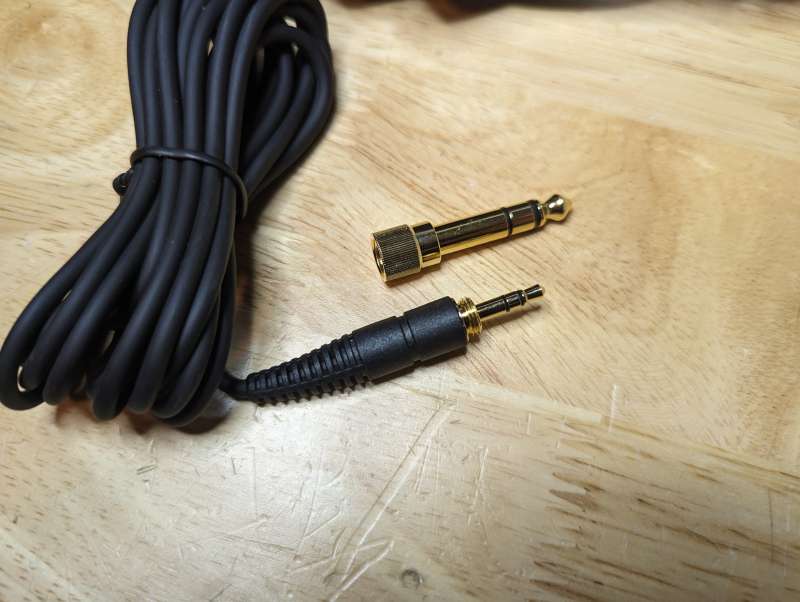 Also included with the Vocaster Two kit is one XLR to XLR microphone cable and a USB-A to USB-C cable for connecting the unit to a computer.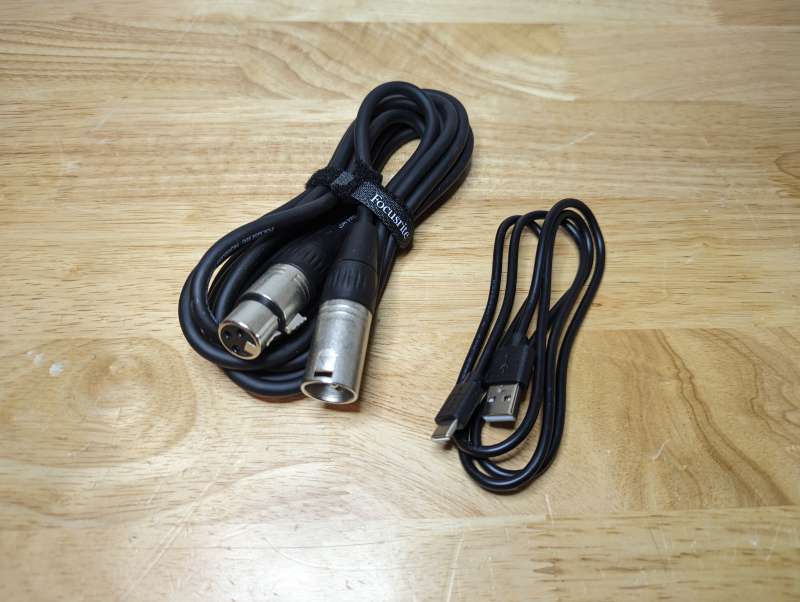 Overall, the design of the Vocaster Two, DM14v Microphone, and HP60v Headphones are quite impressive and reflect the high standard of quality Focusrite is known for.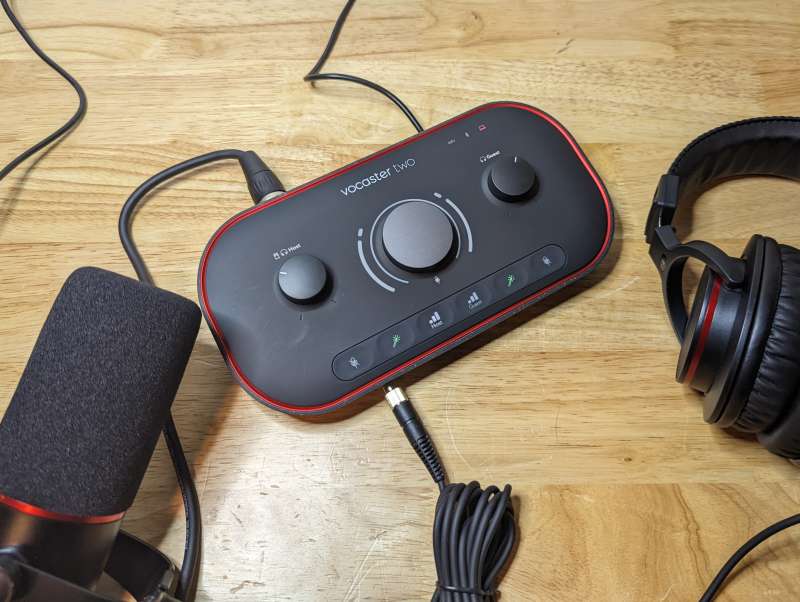 Setup
Setting up the Vocaster Two Studio involves a few steps which include installing the software drivers, configuring your computer's sound input/output settings, and calibrating the audio correctly. What's great about the Vocaster Two is that Focusrite's website literally walks you through the entire setup step-by-step. If there are any problems during the installation the website directs you to its detailed support articles covering a large range of problems and their solutions.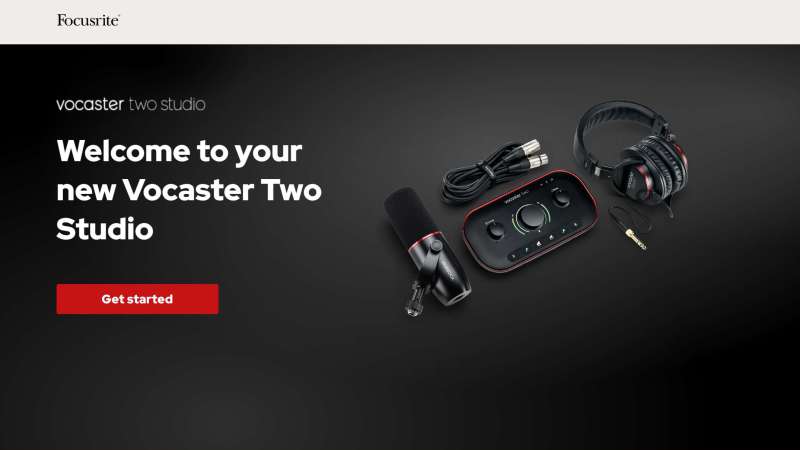 The website walks through connecting the components of the Vocaster Two to a computer as well as downloading and installing the bundled recording software like Hindenburg. Hindenburg is an industry-leading audio editor designed specifically for podcasters and journalists. The Vocaster Two Studio comes with Hindenburg LITE and a 6-month Hindenburg PRO Trial.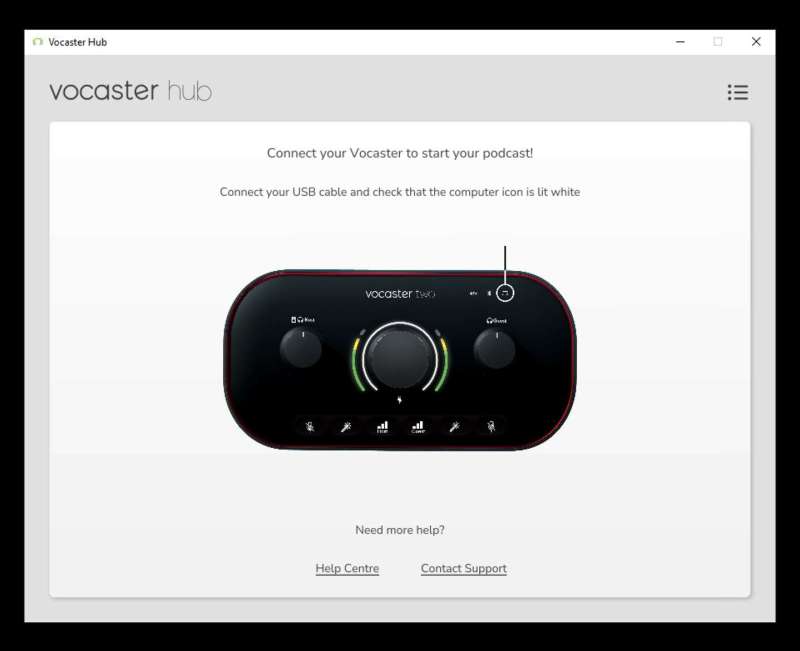 Once everything is plugged in and installed, the Vocaster Hub software allows the user to calibrate the sound of the microphone to their liking. Along with the Auto Gain feature I mentioned earlier, the Vocaster Hub has four different sound enhancements; Clean, Warm, Bright, and Radio. Those enhancements can be applied to both the Host and Guest inputs further calibrating the sound to the user's preferences.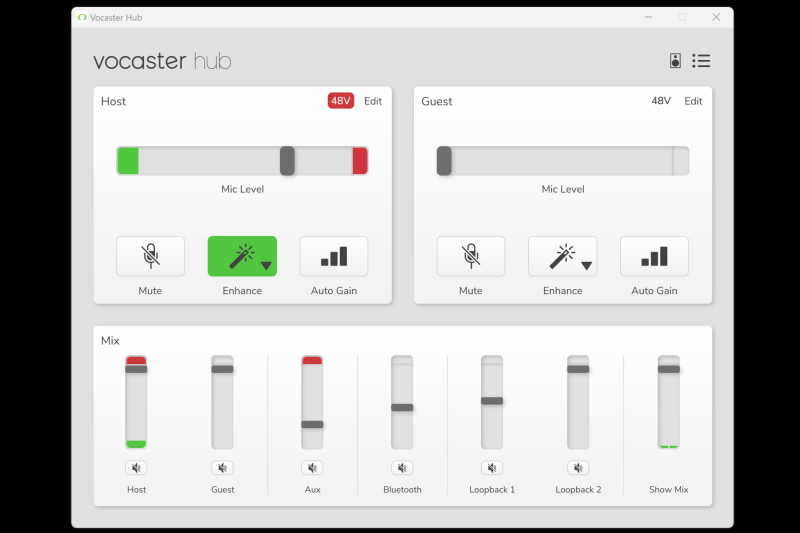 The last part of setting up the Vocaster Two Studio is getting your studio space ready for use. My space is a little tight, but I was able to get everything in place without too much disruption. Surprisingly, the Vocaster Two kit does not come with any type of mount for the microphone so I attached it to the telescopic mic stand that I used during my review of the JLAB Audio Talk USB Microphone.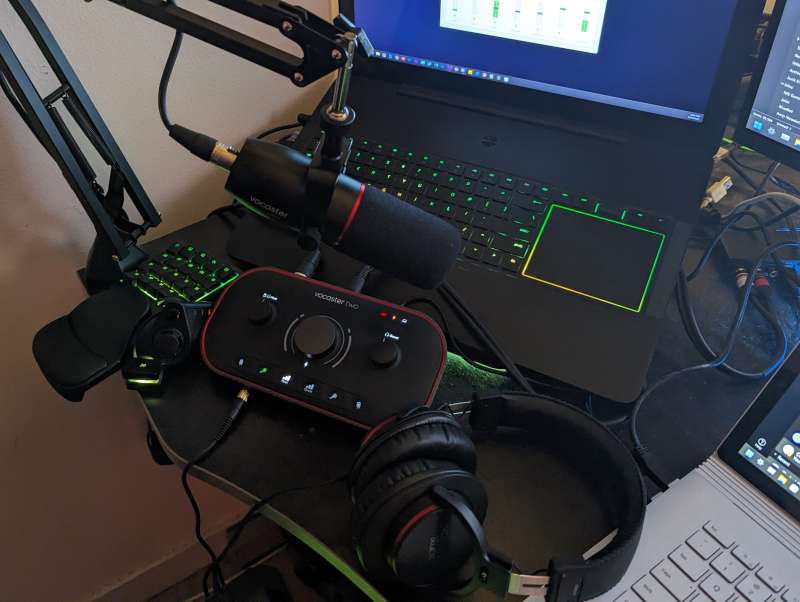 Performance
The Vocaster Two Studio has been my primary sound setup for over a month with very few issues and lots of compliments on how much better my audio sounds. I've used the Vocaster Two for work in my never-ending stream of online meetings, for music recording taking advantage of the dual XLR inputs, and for test recording a possible podcast I've been meaning to launch. In all scenarios, the Vocaster Two excelled and helped to make each endeavor that much easier to accomplish.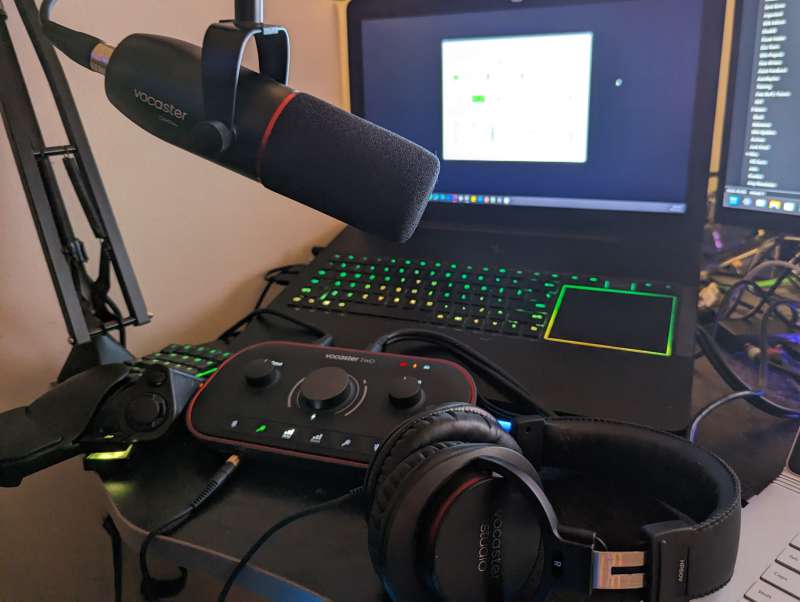 The headphones provide clear audio, the microphone makes my voice sound terrific, and being able to mute, adjust gain, and tweak enhancements on the fly from the Vocaster Hub has really made a huge difference in how I record and stream audio. One issue I did have is that not all of the functions of the kit work with all audio software. When using Microsoft Teams for instance I am unable to use the Loopback audio feature of the Vocaster which allows the user to route computer audio as a separate source while using all the other inputs at the same time.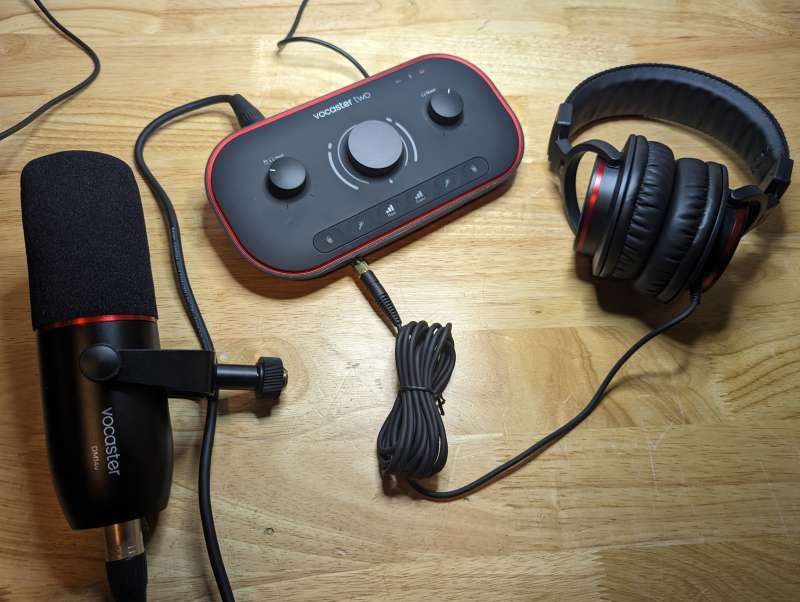 Sample Recordings
While testing, I recorded samples using all of the Vocaster Two audio enhancements as well as one sample without any enhancements. For comparison, I recorded a sample using the internal microphone of my Microsoft Surface Book 2.
The first sample I recorded with the Vocaster Two doesn't use any of the Vocaster's audio enhancements.
I then recorded samples using all four of the audio enhancements starting with Clean. Clean wasn't my favorite enhancement but had a nice crisp sound.
The Warm enhancement added some nice texture to the sample.
Using the Bright enhancement punches the treble up a bit but results in a slightly tinny sound.
I feel like the Radio enhancement has the best mix of all the enhancements with a deep bass and just a touch of compression.
Overall, I'm happy with how well the Vocaster Two Studio works and how easy it makes setup and production for first-timers and pros alike.
What I like
Excellent sound quality from the microphone
Very easy to set up out of the box
Outstanding build quality
What I'd change
Loopback audio doesn't work in all apps
No included mic stand
Final thoughts
The Focusrite Vocaster Two Studio podcasting kit is an excellent choice for anyone looking to start or improve their podcasting setup. The kit includes everything you need to create professional-sounding recordings, including a high-quality dynamic microphone, closed-back studio headphones, and a powerful audio interface. Setting up the Vocaster Two was really easy and the design of the hardware and software is intuitive and well thought out. There were a few features like Loopback audio that I wasn't able to access in all the audio apps I tested the unit with but overall everything worked flawlessly with minimal hiccups. The price is a bit high for some but if you're looking for a comprehensive podcasting kit packed with features that is easy to use and sounds great, the $499.99 Vocaster Two Studio podcasting kit is definitely worth considering.
Price: $499.99
Where to buy: Focusrite and Amazon
Source: The sample of this product was provided by Focusrite.