We use affiliate links. If you buy something through the links on this page, we may earn a commission at no cost to you. Learn more.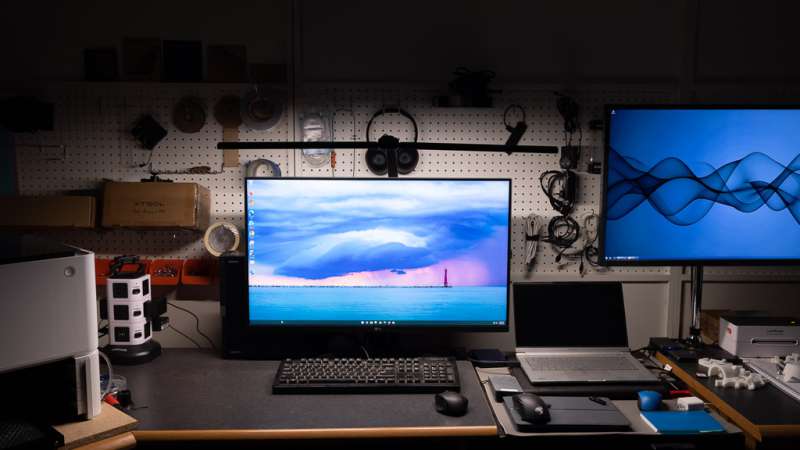 REVIEW – When I'm tinkering in the office, I often have to inspect or repair small items. A desk lamp aids in illuminating what I'm working on. I previously reviewed a monitor light, and my wife liked it so well that I put it in her office. Along comes the Dexnump Desk Lamp, so I put it to work. Read on to see how it worked out.
What is it?
Dexnump Desk Lamp is a 24W LED double-head desk lamp with a flexible adjustable head.
What's in the box?
Dexnump Desk Lamp
Power adapter
Instruction Manual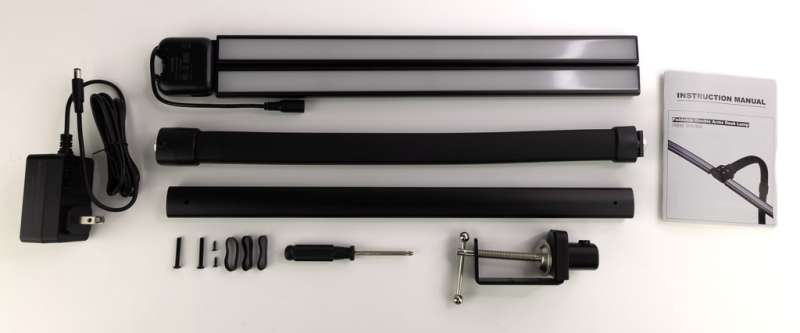 Hardware specs
224 full-spectrum LEDs
1200 lumens of bright light
Extends up to 32 inches
2700k to 6500K Light temperature range
Flexible adjustable head
Design and features
The Dexnump Desk Lamp is about 32″ wide and extends about 32″ above the mounting surface. The flexible head adjusts 180 degrees with four detent stops along the way to help keep things symmetrical.
224 full-spectrum LEDs provide 1200 lumens of bright light over a color temperature range of 2700k to 6500K. The flexible head offers a great deal of adjustment range but tends to droop slightly when extended straight out.
The lamp assembles with just two screws, and the base can clamp onto a surface up to 2.4″ (6cm) thick. The lamp weighs only about 2 lbs, so that it won't place much force on your desk.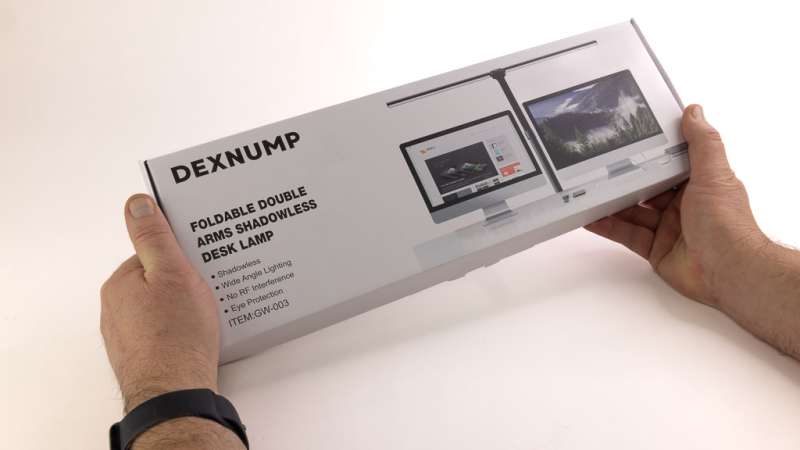 Four touch-sensitive control buttons provide power on/off, brightness, color temperature, and timer. The Power button can be touched to turn it on or off, and a touch of 1 to 3 seconds will memorize the settings. The Color Temperature button will cycle through 2700K, 3200K, 4000K, 4500K, and 6500K. The timer function isn't well documented. I don't know how long it runs before turning itself off. The Brightness button will cycle through levels of 100%, 75%, 50%, 20%, and 10%.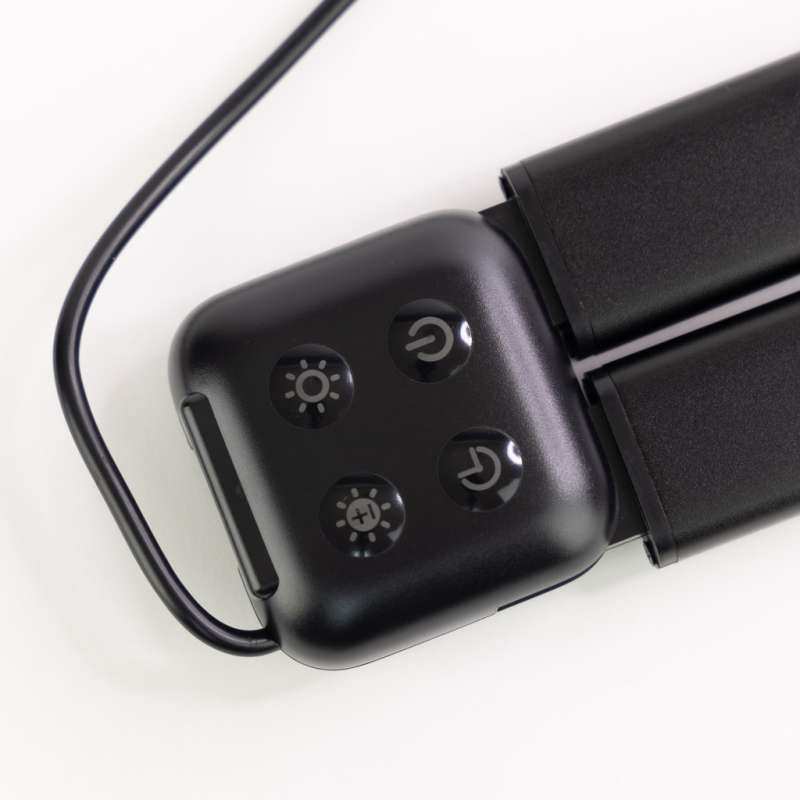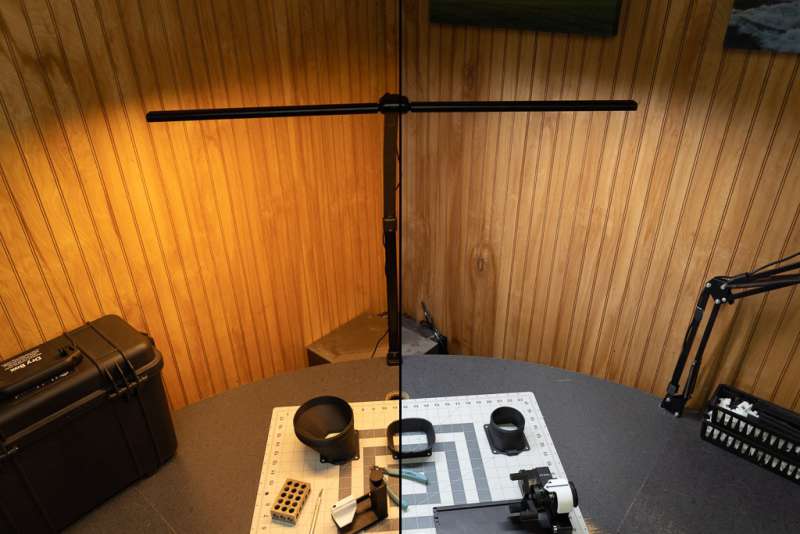 I initially hoped to use this over my main monitors, but I had alternative purposes if that did not work out. I have three monitors, one 40″ and two 32″. I did not expect it to work out because my monitors are mounted high on monitor arms. Also, the product description does state "up to 27″ monitor." I was correct; the angle was a bit too much and caused light to illuminate the monitor screen, and I could also see a reflection on the screen.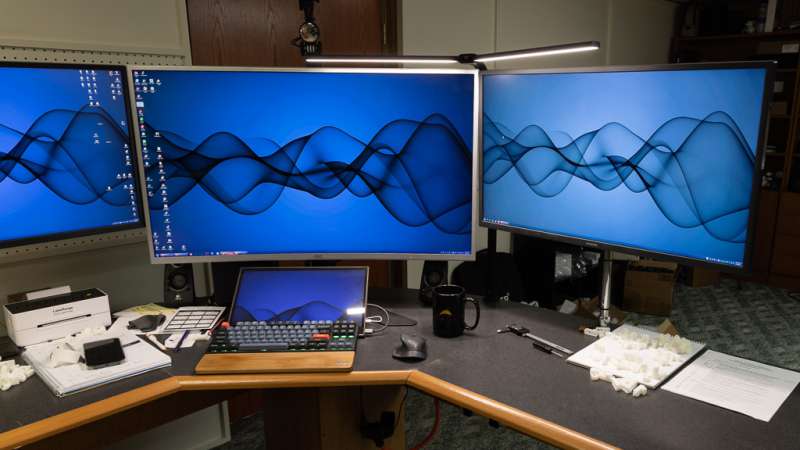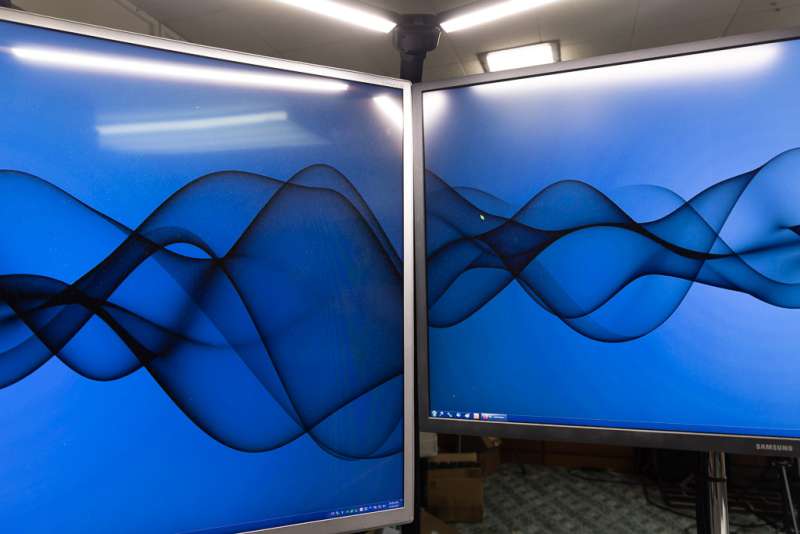 My second location of interest was on my development PC. It hosts a single 32″ 4K monitor on a standard monitor base. It worked out well and did not cast light on the screen like it did when mounted higher.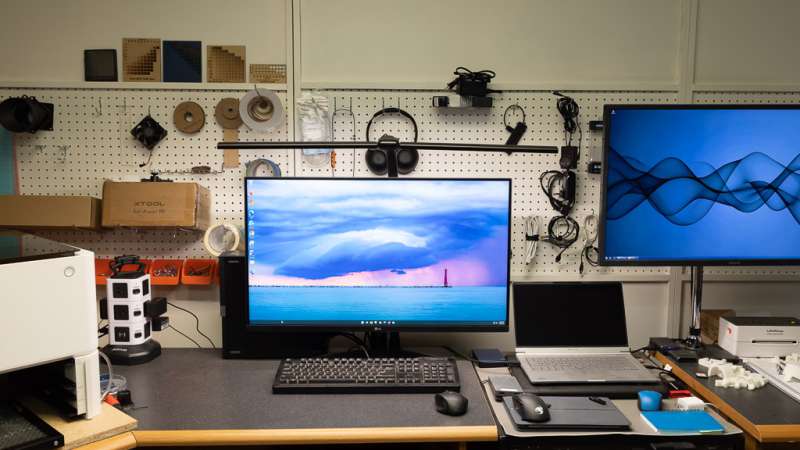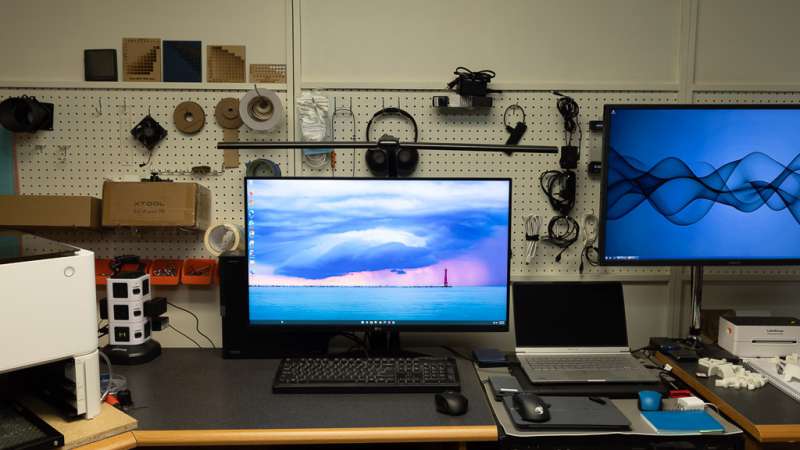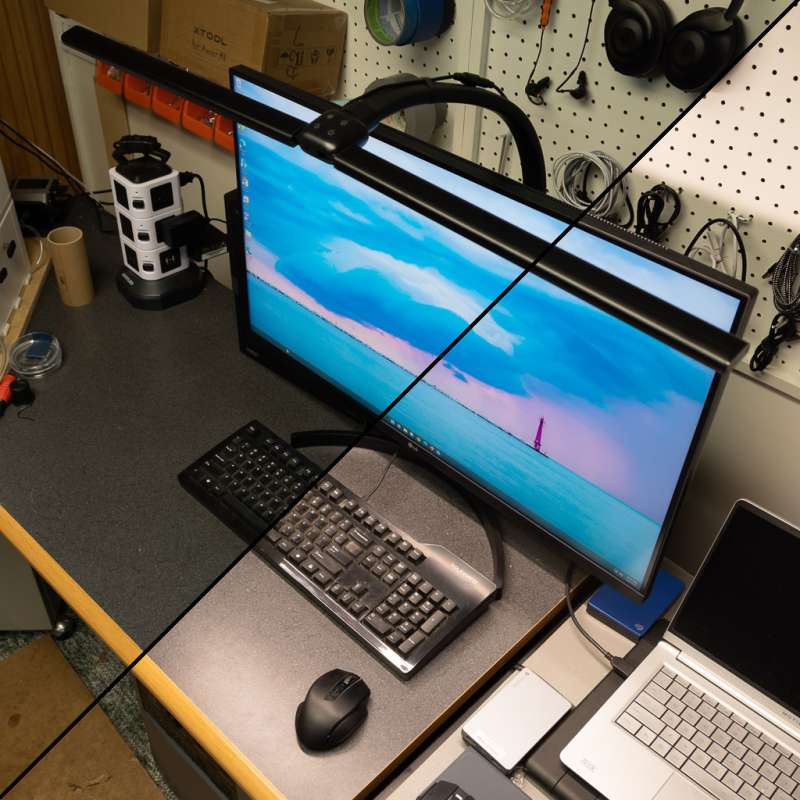 My third location is over at my work area. I often work on 3D-printed parts, laser-cut parts, electronics, and many other things. I was currently using one of my photography ring lights and wanted to free it up for its intended purpose.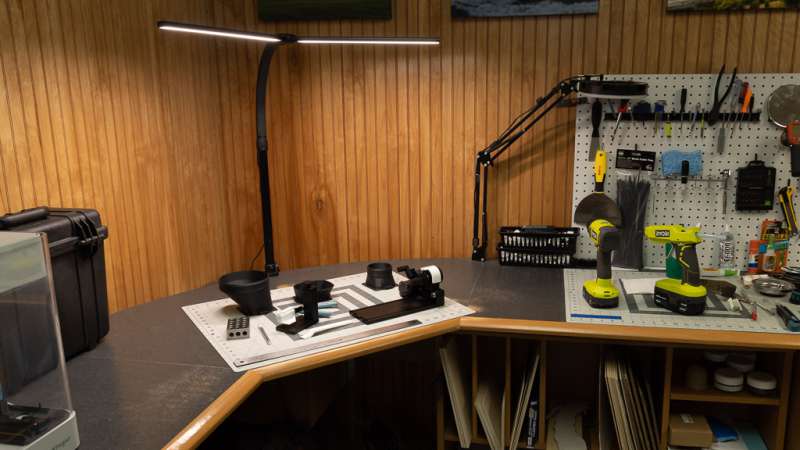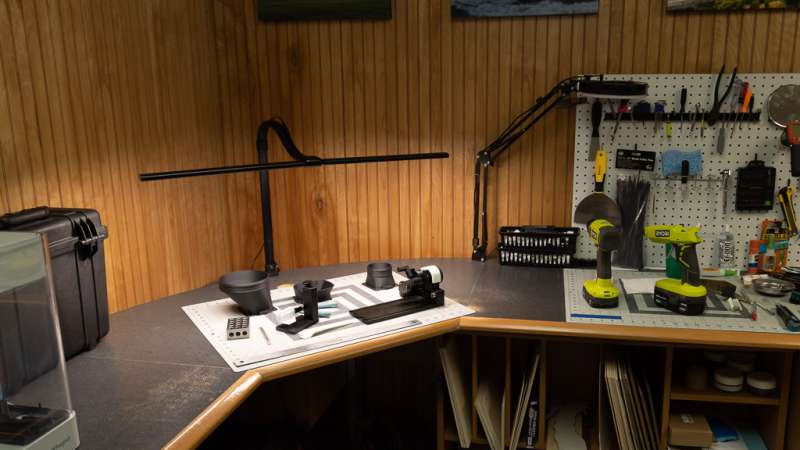 The Dexnump Desk Lamp worked out great in this location. The lamp provides a fair amount of light in an area 5 to 6 feet wide. I prefer it to be a little brighter, but for its intended purpose, it works great.
I felt like the wiring could be better. The provided rubber bands to help route the wiring along the back side, but since the tube and flexible portion are hollow, it would not have been very hard to run the wiring inside the unit.
What I like
Adjustable Head
Light Weight
Great light output
What I'd change
The flexible portion needs to be a little stiffer
Wiring would be better if run inside the tube
Timer length is not documented
Final thoughts
Overall, the Dexnump Desk Lamp has been a great addition to my office. I still have not decided if I want to leave it in my work area or put it back on my development PC. It's affordable enough that I just might buy another unit.
Price: $58.99
Where to buy: Amazon
Source: The sample of this product was provided by Dexnump.