We use affiliate links. If you buy something through the links on this page, we may earn a commission at no cost to you. Learn more.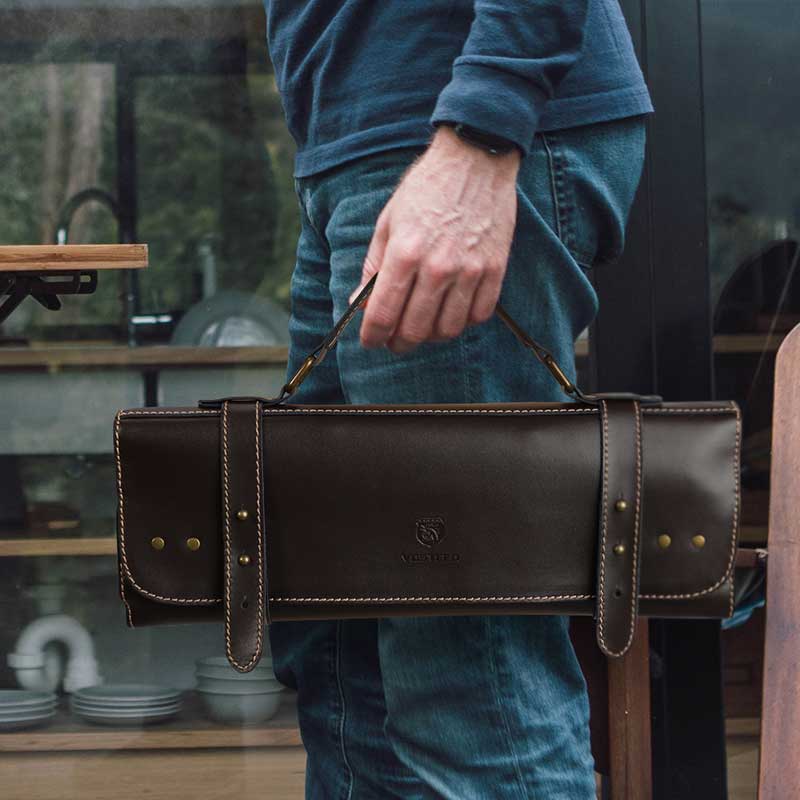 DEAL NEWS – Thanksgiving and Christmas are just around the corner and the fine folks at Vosteen are offering their biggest discount ever for you! For only $9.60, you can get this genuine leather and canvas knife roll bag which is normally priced at $36.99! This is a special limited-time and limited-quantity offer. They only have 300 bags to sell at this price and the discount ends on 11/30/2022. The Vosteen knife bag is available on Amazon. There's no coupon, just click the link and when you go to checkout, the price will only be $9.60.
They are also running a 50% promotion on Amazon for their Vosteen Morgan knives! This deal ends on 11/30/2022. Be sure to join other EDC fans and check out the awesome giveaways in their Facebook group too.