We use affiliate links. If you buy something through the links on this page, we may earn a commission at no cost to you. Learn more.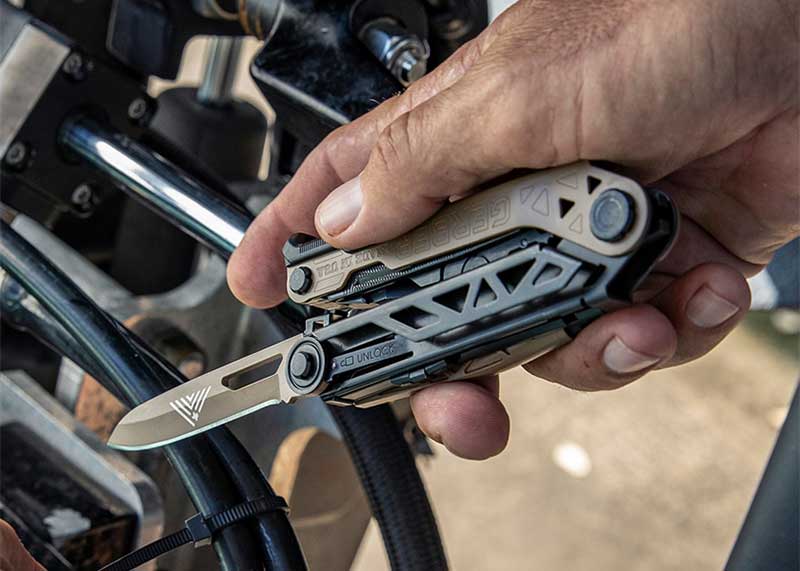 NEWS – When it comes to multi-tools, are you team Leatherman, or are you team Gerber? If you're team Leatherman, you might change your mind when you find out that Gerber is now letting you customize their popular Center-Drive multi-tool. In addition to being able to choose from 9 color combinations, and two tool packs (scissor, file, awl, and pry tool, or serrated blade, file, awl, and pry tool).

The best part is that you can also decorate the main blade with your own artwork on both sides! How about a red Gerber Center-Drive with the Gadgeteer logo? Ummmm, yes please! The lasermark option is $10 for text, $25 for a pattern, and $15-$25 for custom artwork that you upload (like my logo). It appears that you can even use all three options at the same time. It's tough to know how well the engraving will hold up with heavy use, but it sure looks cool. The multi-tool itself is $165 and when you add the artwork option, as I have here (on both sides of the blade), the price hops up to $205. Want one? Then head over to Gerber and get started creating your unique EDC multi-tool!