We use affiliate links. If you buy something through the links on this page, we may earn a commission at no cost to you. Learn more.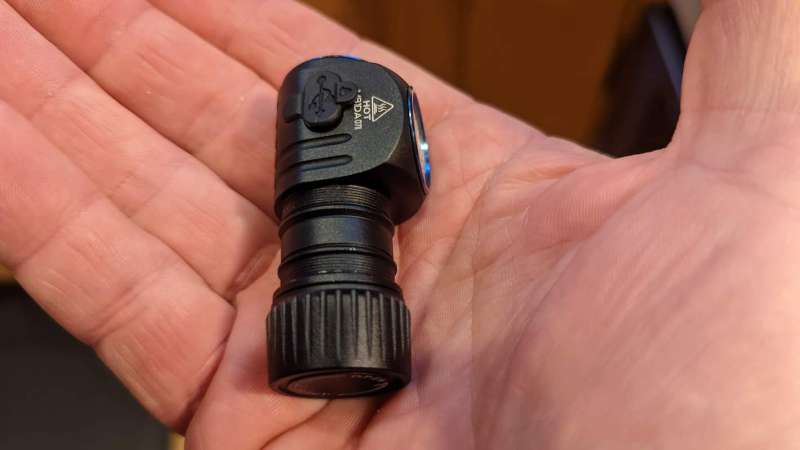 REVIEW – Are you looking for the best rechargeable headlight?  What about one that is also a normal handheld flashlight, and can attach to anything magnetic?  The Cyansky HS3R mini headlamp might fit that description.  And did you know that headlights make great gifts?  Everyone can always use a bit more light – especially ones that are small and hands-free, like the Cyansky HS3R. 
What is it?
The Cyansky HS3R mini headlamp is a rechargeable LED headlamp that can also pop out of the headband and function like a mini flashlight that also fits in your smallest pocket.  It's about the size of your thumb!
What's in the box?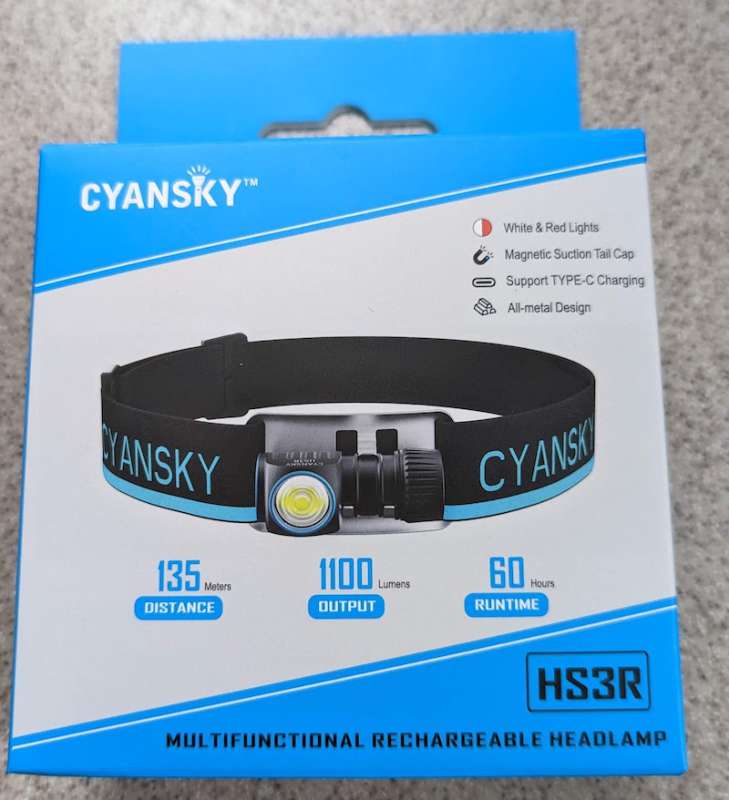 Cyansky HS3R mini headlamp

Headband with mount

Lanyard

USB-A to USB-C charging cable

Mesh storage bag

Extra O-rings

Manual

Warranty Card
Hardware specs
 1 * OSRAM DURIS P9 cold white LED

 2 * EVERLIGHT 2835 red LEDs

 7 output modes (low, medium, high, turbo, eco white, red, red flash)

 White and Red Light Dual Output.

 Powered by 1 * 16340 battery and compatible with 1*CR123A.

 Full aluminum case

 USB-C rechargeable

Magnetic tail design

Max. 1100 Lumens and 135 Meters distance.

Max. runtime 60 hours (on eco white)

Waterproof: IPX8(2 meters underwater)

Impact Resistance: 2 meters

Working Temperature: -30℃ ~ 50℃ / -22℉ ~ 122℉

Size:  57 x 23 x 27 mm

Weight:  37g (lamp, no battery), 55g (lamp with battery) 92g (lamp, battery, headband)

A6061-T6 hard anodized aluminum
Design and features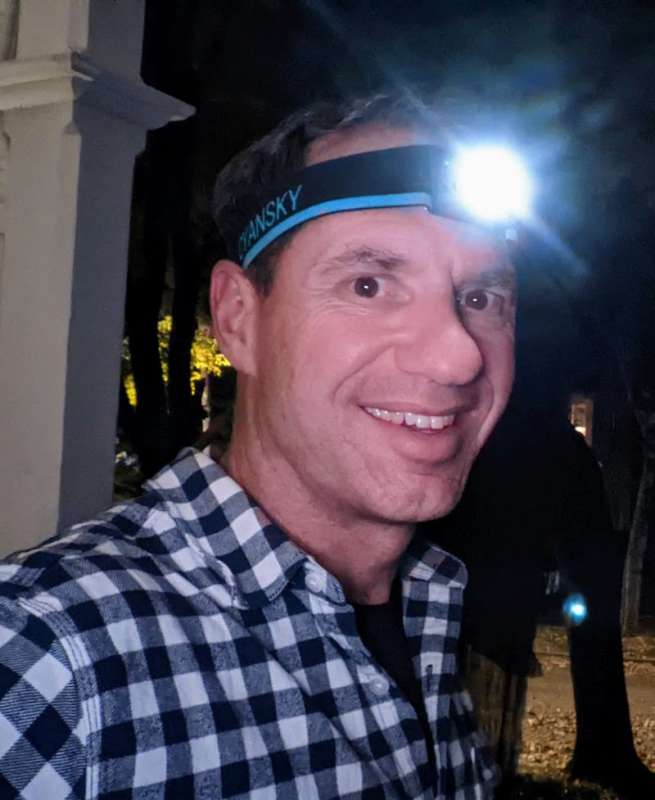 For such a small light, the Cyansky HS3R mini headlamp is really packed with features.  It has two LED light sets.  The main light features four levels; low, medium, high, and turbo. Turbo is limited to one minute use due to heat generation.  The secondary light set includes a red LED as well as a low-energy white LED for long battery and close-in use.  The red LED is capable of flashing as well.  
The headband included with the Cyansky HS3R is wider than most of the bands I've used on other headlights, which is really nice.  It's quite comfortable.  Attached to the headband is a stainless steel plate that the light snaps into with a very secure clip.  This clip allows the headlight to rotate from pretty much straight up to straight down.  When not clipped into the headband, the light fits easily in any pocket, and works well as a handheld mini light.  It really is about as big as your thumb. The power button on the end opposite the lens also functions as the battery indicator with four levels indicated.
Perhaps my favorite feature of the Cyansky HS3R mini headlamp is that the end is magnetic, allowing the light to stick securely to anything ferrous. Stick it on your car hood, on your fridge, or just about anything that a magnet will work on.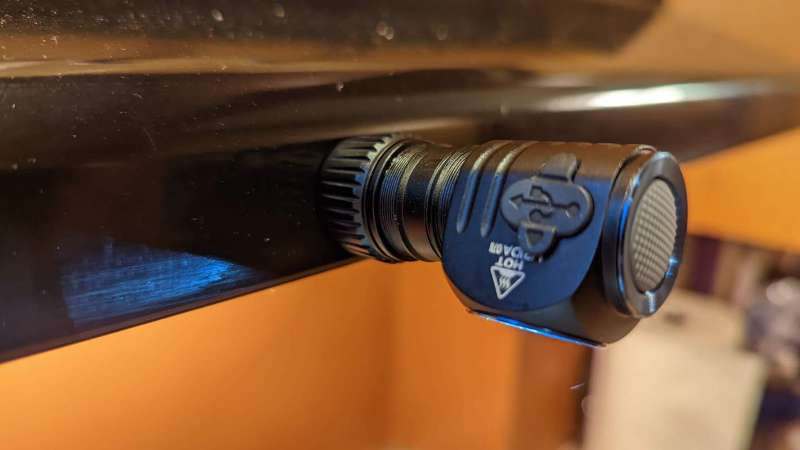 Performance
The Cyansky HS3R mini headlamp is small.  Because it's so small, I was not expecting the brightness to be on par with other larger hand-held lights I've tested recently.  I was wrong – this thing is really bright, despite being so small.  Once I realized how bright it was, I was concerned about heat, given the small heat sink. The all aluminum construction does a good job of dissipating the heat, even on high (turbo mode is limited to one minute of operation due to heat). I never really felt it get overly warm. I really like the infinite adjustability of the light in the headband.  Most headlights I've used have detents for the angle adjustment.  This is usually fine, but sometimes the detents can slip, or the angle doesn't seem right.  Not so with the Cyansky HS3R.  I never had the light slip or move, despite running with the light on some rugged trails in the dark. 

Samples of the light levels from the four main modes (low, medium, high, turbo) are below.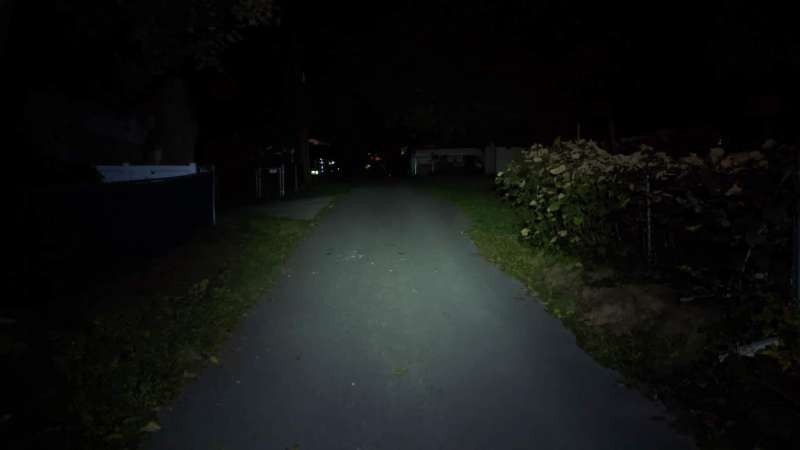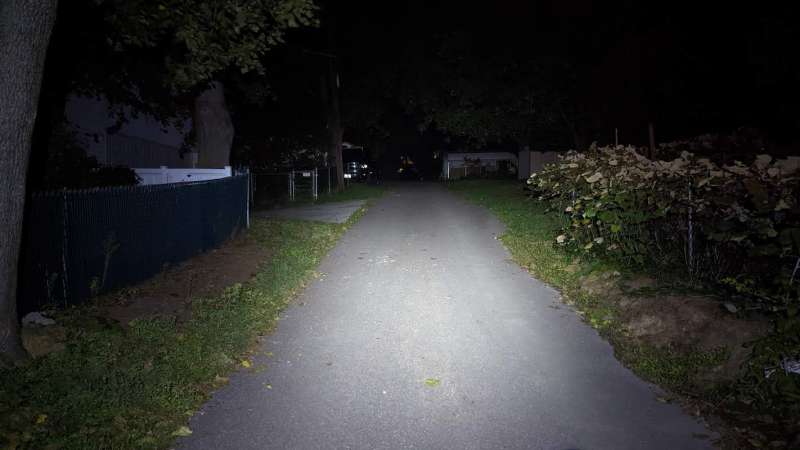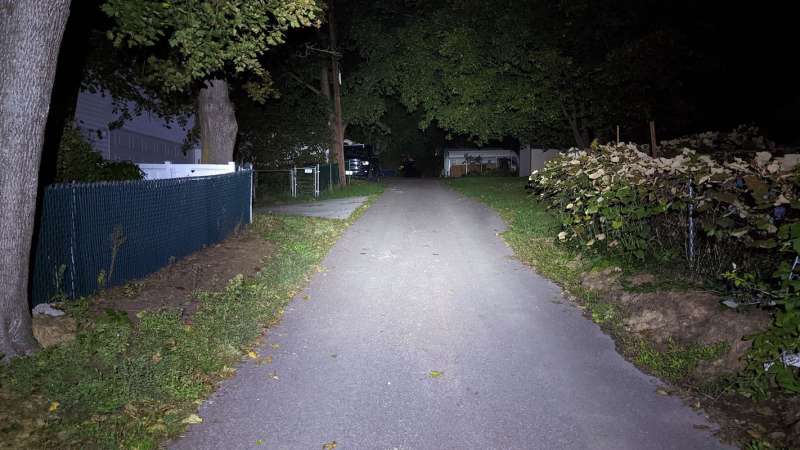 I do have a few small gripes about the Cyansky HS3R mini headlamp.  Turning on the light is a long press (0.5 seconds).  Checking the battery is a short press (a quick click).  I'd like these reversed. When walking my dog at night and she jumps at something, that half second to wait for the light to turn on seems like an eternity!.  My other gripe is that the hole for the lanyard is impossibly small. I was never able to get the lanyard threaded through the tiny hole, but that's not a huge deal since I mostly used the light in the headband.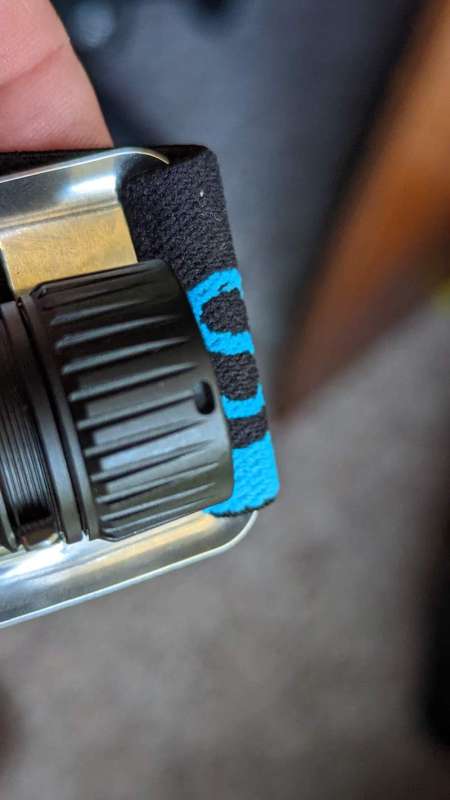 My final gripe is that to get to the red LED mode, you have to first cycle through whatever mode you used last, and if that was the main LED, you are now blinded and really no longer need the red LED. 
What I like
Versatile – it's a headlamp, and a pocket flashlight

It's very small and very light

Solidly built

Long battery life

Infinitely adjustable angle on the headband
What I'd change
The red LED can't be turned on without cycling first through the white main LED, thus screwing up your night vision which is the purpose of the red LED.

The hole for the lanyard is very small and at a right angle.  Despite all my attempts, I was unable to thread it through. 

It's a long press to turn the light on, and a short press to check the battery.  I'd switch these. 
Final Thoughts
A tiny, lightweight, and powerful headlamp sounds like a unicorn, but it does exist in the Cyansky HS3R mini headlamp.  And it would make a great holiday gift for just about anyone!
Price:  $59.95
Where to buy: Cyansky, Aliexpress, or Amazon
Source: The sample for this review was provided by Cyansky