We use affiliate links. If you buy something through the links on this page, we may earn a commission at no cost to you. Learn more.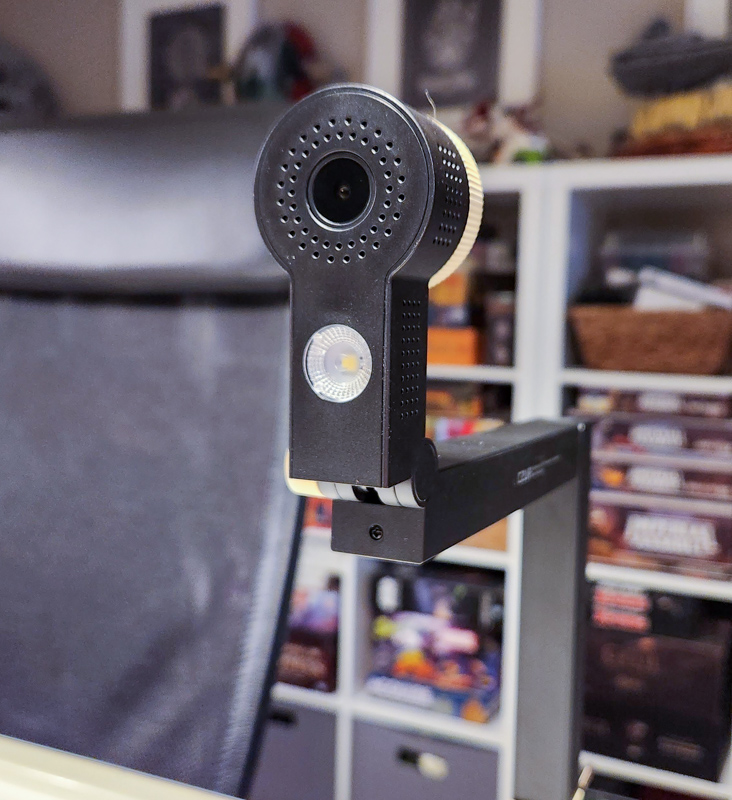 REVIEW – I have boxes of my family's documents that have been gathering dust due to scanner issues. I've tried both flatbed and sheet-fed scanners, but none have been able to handle the wide variety and sizes of pages and books that make up the cluttered collection. I guess the flatbed scanner has worked for anything, but it's quite slow to place and wait for each page. When the offer to review the CZUR Fancy Pro Ultra Webcam & Professional Book Scanner appeared in my inbox, a lightbulb went off: is this the answer to my scanning needs?
What is it?
The CZUR Fancy Pro Ultra Webcam & Professional Book Scanner is both a book/document scanner, as well as a highly adjustable USB webcam. CZUR provides two different software programs you can use, depending on if you are using the device to join web meetings, teach subjects online, record video tutorials, or scan books and documents. The device claims to be able to scan books or stacks of documents in minutes, and I've got quite a range of things to throw at it!
What's in the box?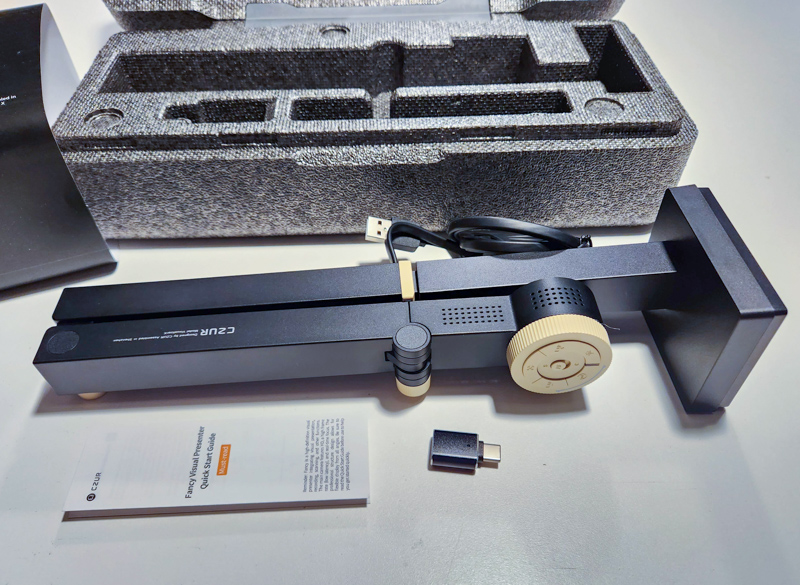 CZUR Fancy Pro Ultra Webcam & Professional Book Scanner
USB-A to USB-C dongle
Manual
Hardware specs
Webcam/Scanning resolution: 12 megapixels, up to 4256 x 2832 pixels
Scanning DPI: up to 330
Design and features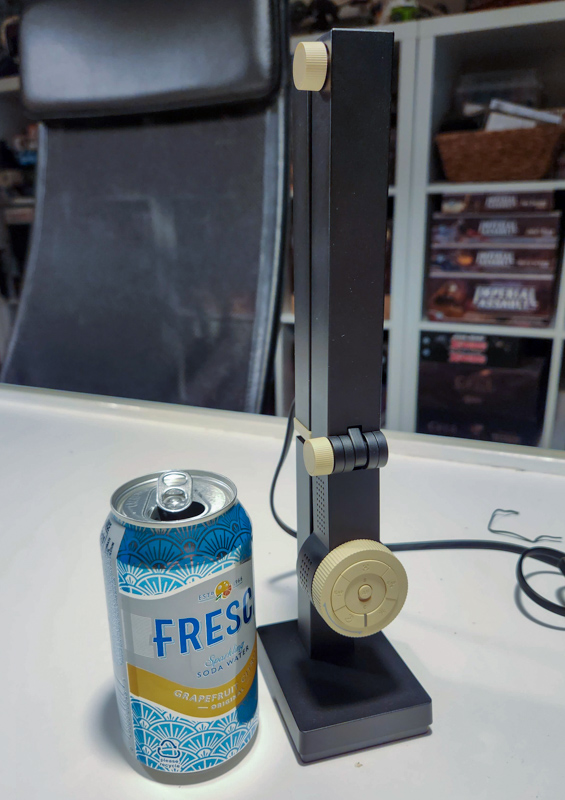 When folded up and at the lowest height setting, the CZUR Fancy Pro Ultra Webcam & Professional Book Scanner is roughly 2 and a half soda cans high, with a footprint just a bit longer. I like that such a large device folds small for storage and to keep it out of the way when not being used.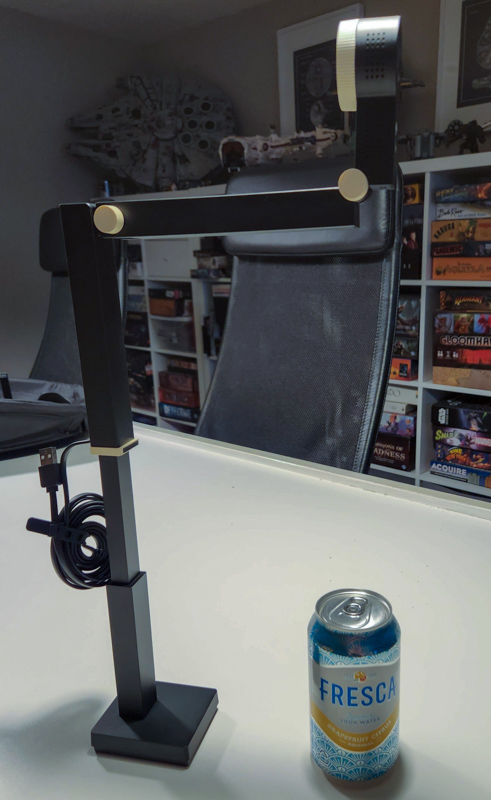 When fully unfolded, as you can see above it's quite a bit larger. The device stays stable at every position and adjustment.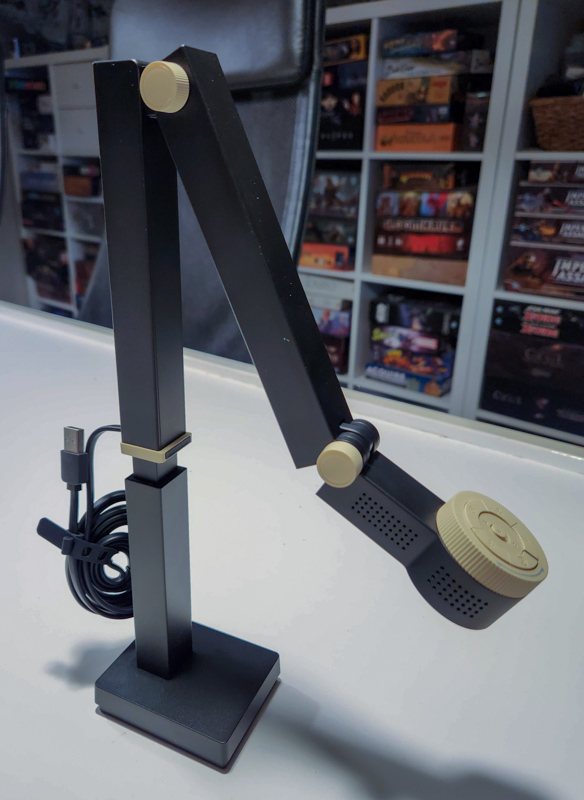 The wide variety of positions means you can point the webcam at yourself, items on your work surface, or anything in between.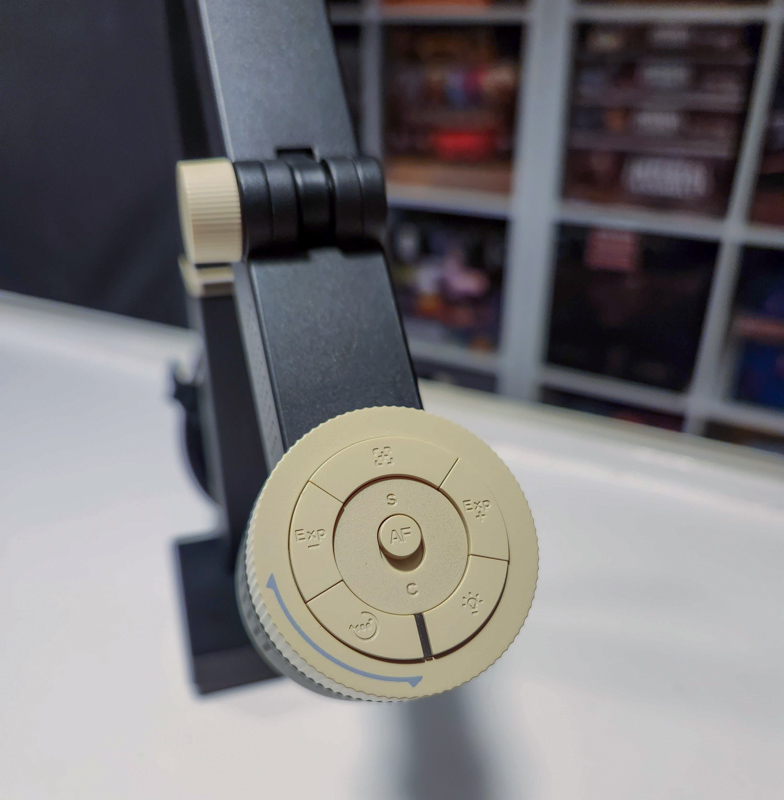 The buttons above (starting at the top of the "clock" and going clockwise) are:
Zoom (digital zoom toggle)
Exposure increase (brightens the object/scene)
LED Light control (turns the light off or to 3 different brightness settings
Flip (does a vertical 180 degree flip of the image – good if you're switching between showing something on a flat surface and moving the camera back to your face)
Exposure decrease (darkens the object/scene).
Finally, the S/AF/C slider in the center is the Autofocus control – S for Single focus and C for Continuous auto-focus.
Setup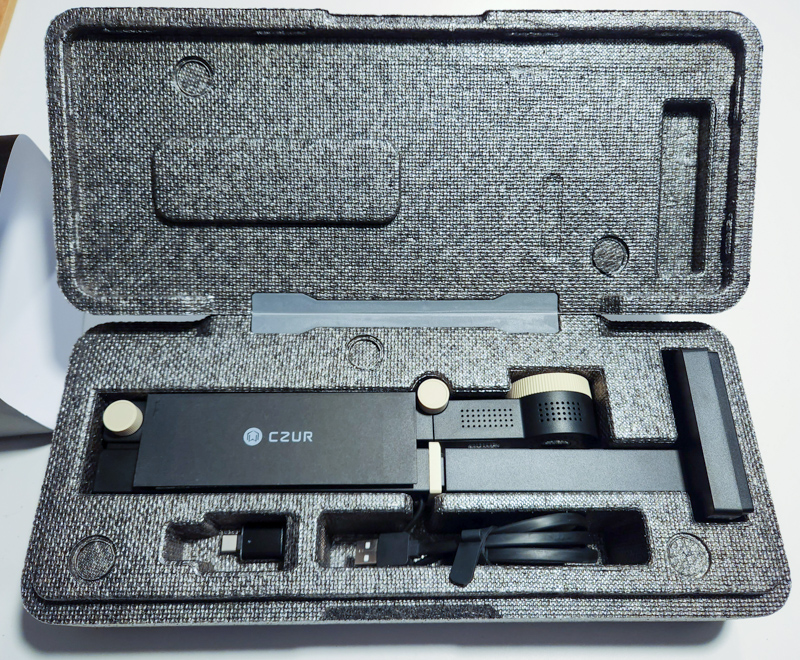 The first step in setup was unpacking the CZUR Fancy Pro Ultra Webcam & Professional Book Scanner. The shipping box is a durable foam affair that doubles as a carry/storage case. I always love it when products do this, especially one you might lug to a relative's house or an event or location where you'll be filming things.
Next up was software, I installed both the Visualizer and Fancy software. Download and install experience was quick and easy.  Finally, you simply plug the device into your computer/laptop (I tested primarily with Windows 11, but they have software for macOS as well).
Performance
To test the performance of the CZUR Fancy Pro Ultra Webcam & Professional Book Scanner, I scanned a stack of various sizes of documents, several books, miscellaneous objects, and tested out the webcam mode performance as well. The video below shows how easy it is to scan in page after page of a book:
The document and book scanning was quite easy to figure out and use, and you can "scan" as quickly as you can turn pages and hit the space bar. Below is a zoomed-in sample of one of those scanned pages (you can click on the image to see the full resolution version).  I was happy with the quality; in my experience, it was better than my typical eyesight (I could zoom in and see details that I can't see at a regular reading distance from the same book):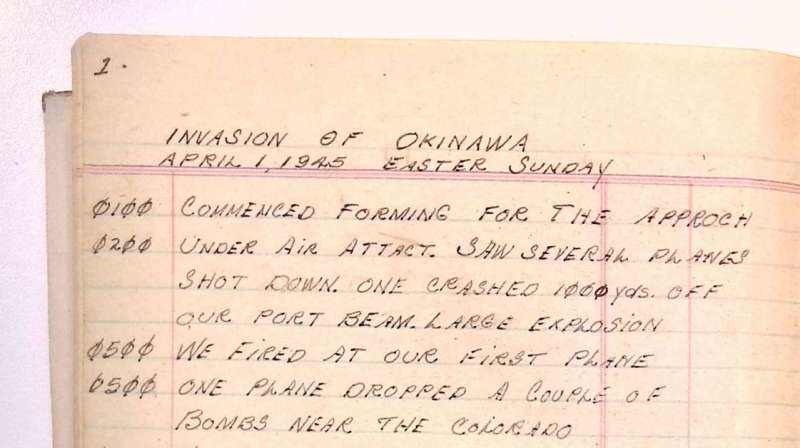 The scanner software has quite a few useful features like the ability to stitch multiple scans together into a single PDF file, auto-scanning that detects when you finish turning each page, and much more.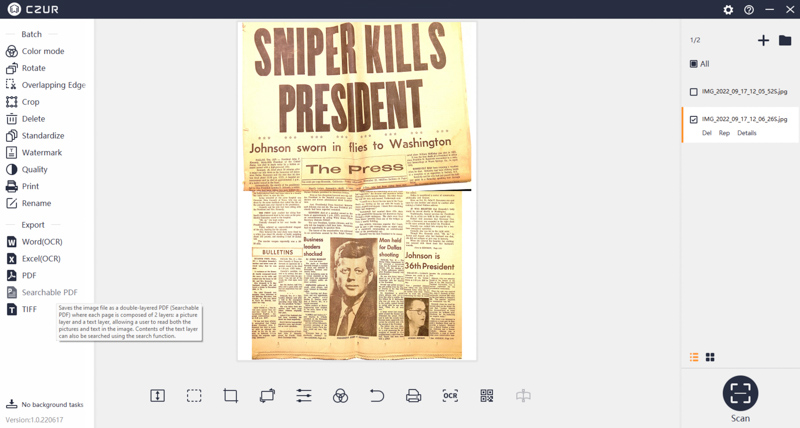 Using the OCR option (searchable PDF) results in a version of the document where you can see the full original, but also select and copy text: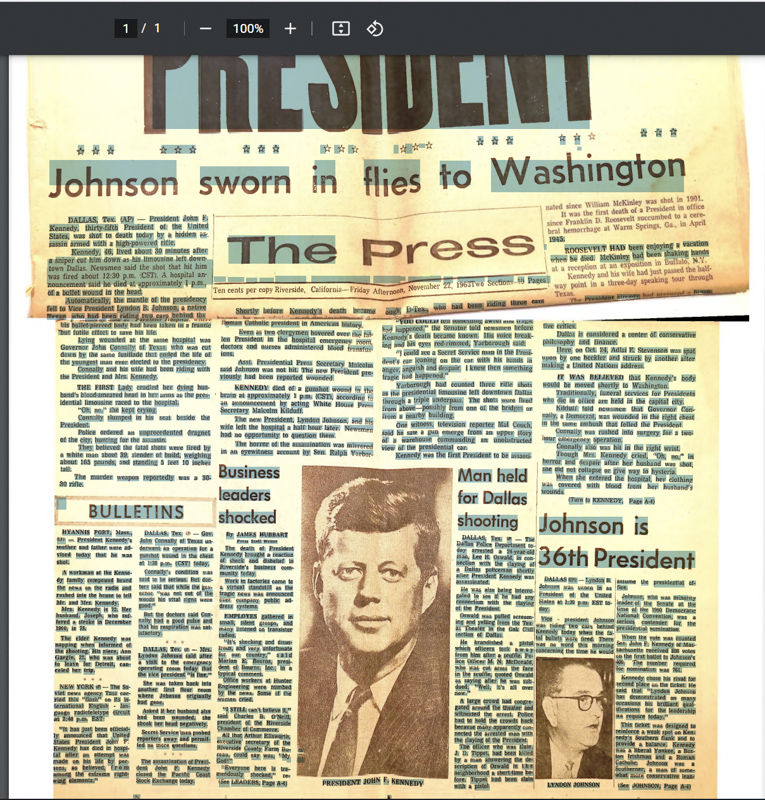 The webcam functionality can act as any other webcam simply by plugging it into a USB port, but the optional Visualizer software is nice as it allows you to adjust all sorts of settings: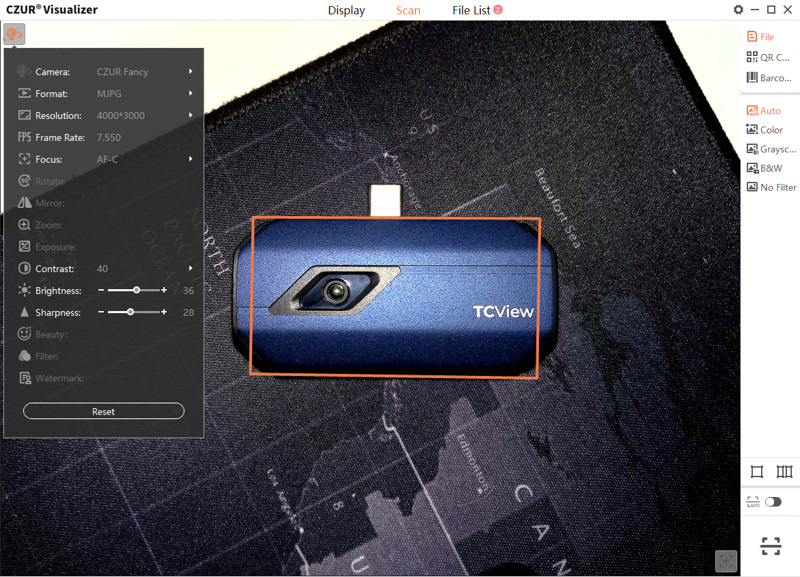 At 1080P (default settings) the CZUR Fancy Pro Ultra Webcam & Professional Book Scanner looks great as a webcam. The built-in light can illuminate a face or object (the photo above was taken in a dark office), the autofocus is faster and better than most webcams I've used, and there are quite a few settings you can change, though turning the resolution up to 4000 x 3000 or higher results in a drop of the frame rate (from 25 FPS to around 5). This means if you want to use it at 4k resolution, you'll look very choppy if you're moving much. Besides that issue, everything else was great, webcam-wise!
What I like
Intuitive software – full featured without a steep learning curve
Good quality and performance at 1080P
Adjustable stand is handy for book/document scanning as well as
What I'd change
Video nearly unusable at 4k, restrict to 1080P for a better user experience.
This is a small thing, but the beige and black color scheme stands out like a sore thumb in my entirely white and black office. Different colorways would be nice.
Final thoughts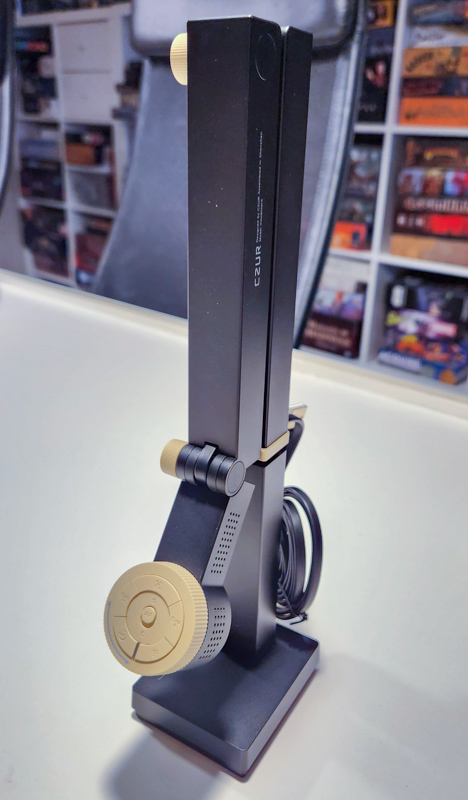 The CZUR Fancy Pro Ultra Webcam & Professional Book Scanner has easily earned a spot in my office and is already proving itself invaluable in digitizing mountains of family memories. I love it when a gadget can do multiple functions well, and this one can do scanning and webcam duty quite well. The software is ahead of the curve compared to most brands that I haven't heard of, everything worked as expected and even offered some nice things I wasn't expecting. If you're looking for a decent fast scanner or a versatile webcam that would be great for showing your desk, a musical instrument, etc. you might have just found your perfect webcam/scanner!
Price: $149.00
Where to buy: Indiegogo and later CZUR
Source: The sample of this product was provided by CZUR