We use affiliate links. If you buy something through the links on this page, we may earn a commission at no cost to you. Learn more.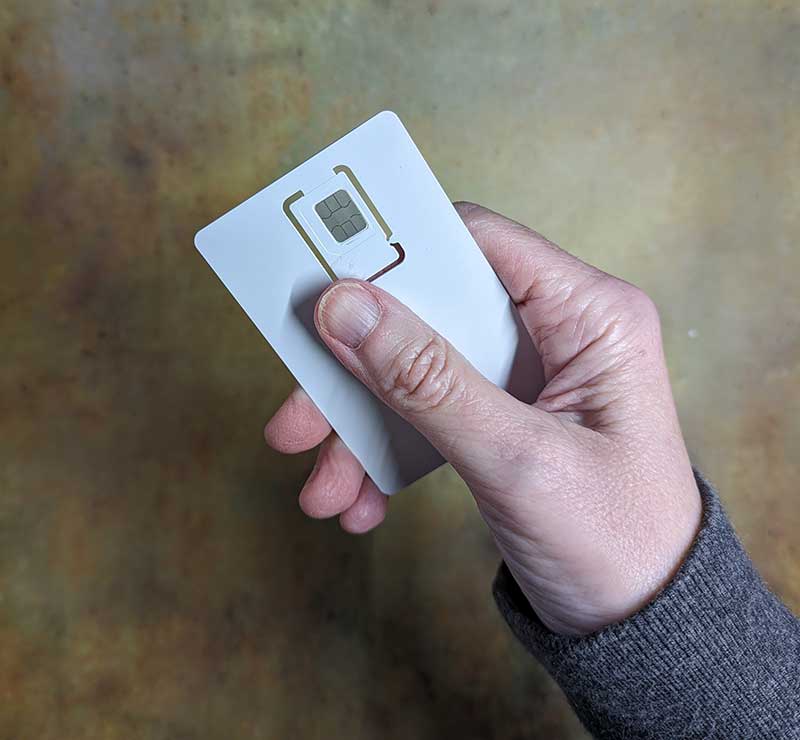 REVIEW – Wireless plans can become very expensive especially when you need to add multiple numbers for your business, personal, dating, etc. One way around this is to use a special app that will let you use WiFi to make calls from separate phone numbers. But if you want a true mobile cellular plan that you can use to make calls and send texts when you're not on WiFi, TextNow is a worthy solution. Let's check it out and read to the end to get your own free TextNow SIM! *Updated at the end of the review*
What is it?
TextNow is a US nationwide (and Canada) wireless 5G/LTE cellular plan that has no monthly or yearly bills.
What's in the box?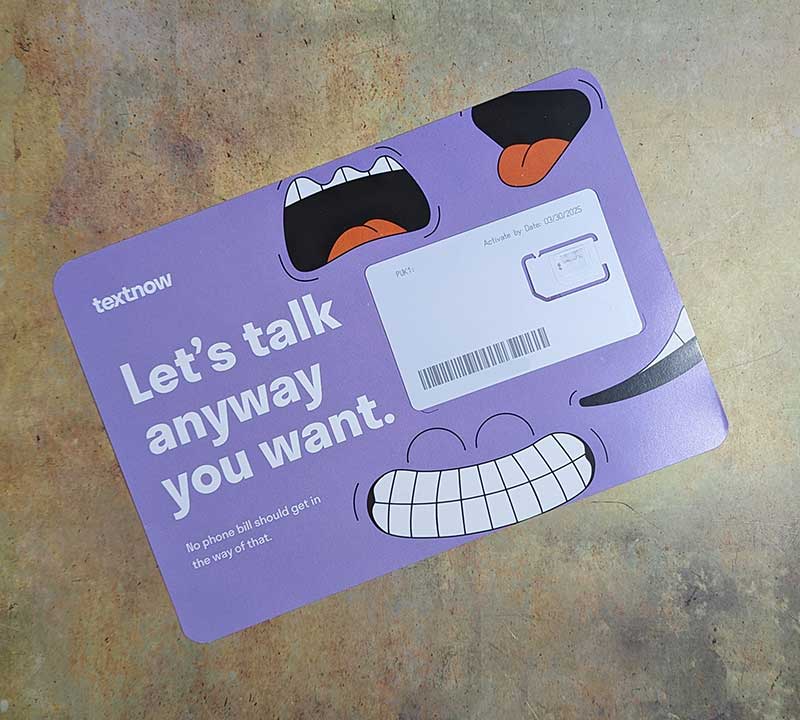 TextNow SIM card activation kit
Design and features
TextNow will cost you .99 cents for the SIM card, but after that, it's FREE forever for unlimited calling and texting. They don't even charge for shipping! How do they manage that? It's sponsored by ads that appear in the app that you use to make and receive calls, as well as send and receive text messages.
Setting up TextNow on your phone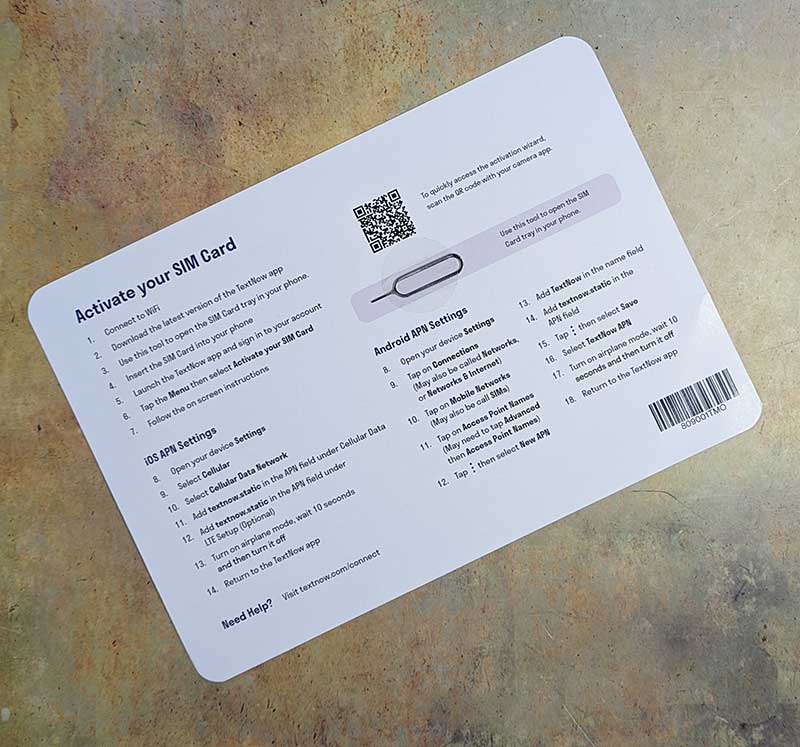 You get a nano-sized SIM card and a SIM card tool. The SIM card and TextNow service will work on most unlocked GSM phones. Check here for compatibility with your phone.  I have been testing TextNow on a Google Pixel 7 Pro.
First, you download the TextNow app on your phone. It's available for iOS and Android and then you just follow the prompts to create an account.
There are a couple of demographic and interest questions that you have to answer when you're setting up the account, but I found it to be pretty painless.
You can even bring/port your existing phone number to TextNow or you can choose a number based on your location. If you don't already have the SIM card, you can order it through the app or there's an option to use TextNow through WiFi only.
If you have the TextNow SIM card, you can easily activate it through the app by following the instructions. You'll also need to go into your phone's settings and add the TextNow APN. Set up is simple and takes about 2 minutes tops.
Making and receiving calls with TextNow
You will need to place calls using the TextNow app which looks and behaves very much like the stock phone app on your phone. You can even search through your contacts to place calls through the app. I didn't find a way to mark people as favorites though for speed dialing.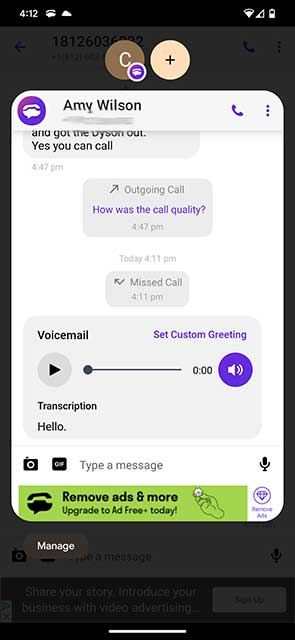 Calls sounded no different on either end than using other phones. Missed calls even go to voicemail with transcription!
Making and receiving text messages with TextNow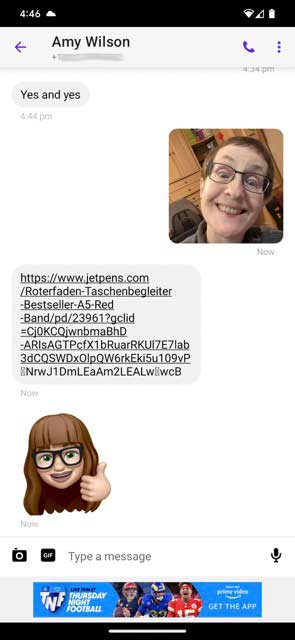 Emojis worked fine, URLs worked fine, and even special iPhone avatar-style emojis came over just fine through the TextNow app.
The ads on the calling and text pages are very unobtrusive and so far I've not run into any video ads with sound enabled or anything like that.
What about a data plan?
Making and receiving calls/text messages for free is great, but what about being able to surf webpages, and play games, which require data? Well, that's not free.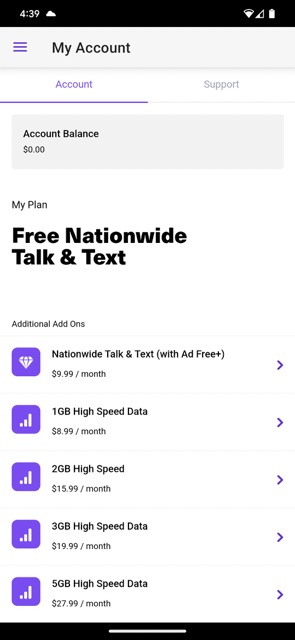 But, TextNow does offer paid monthly add-ons. For example, adding data starts at $8.99/month for 1GB and you can also pay to remove ads if you wish for $9.99/month. These add-ons are completely flexible – for example, you can add data for one month and then cancel it for the next month if you don't need it without receiving any penalties or fees.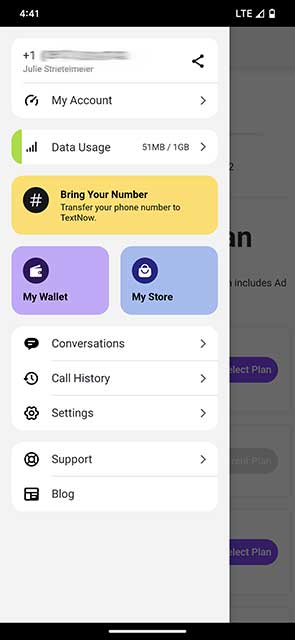 The TextNow app allows you to easily check/monitor your data usage.
What I like
Free except for a .99 SIM card
Simple to set up
Unlimited calls and texts in the US and Canada
What I'd change
Free data would be great 😉
Final thoughts
I didn't know what to expect when I agreed to try the TextNow service but I'm very impressed and surprised with it. Sure, it uses ads, but if you're like me, you've become blind to ads a long time ago. And these ads aren't even annoying. I can see TextNow as being perfect for a kid's starter phone when parents don't want to add an entirely new line to their existing plan but want kids to be able to call and text. Not having data could actually be a good thing for young kids. Would you like to try out TextNow yourself? They have generously agreed to give away SIMs to 25 readers (US only) for free to the first 25 readers who fill out this Google Form: https://forms.gle/MXvLh9Apoxb38JGG8
Update 10/25/22
TextNow ended up giving 50 people free SIMs and has now closed the Google form. Thanks to TextNow for being so generous!
Price: FREE (after you buy a .99 cent SIM card)
Where to buy: TextNow
Source: The sample for this review was provided by TextNow.